Wedding Earrings for Brides Rose Gold- Meghan
Rose Gold Wedding Earrings for Brides, Formal & Events
Meghan Wedding Earrings are for brides in rose gold, is yet another new inclusion to Poetry Design's beautiful earrings collection.
These earrings are stylish are made with cubic zirconia that create an amazing sparkle and are designed to be lightweight and comfortable. In a teardrop shape rose gold drop earring design includes a flower design to match bridal dresses or dressy formal and prom and event dresses.
These rose gold and crystal wedding earrings with rose gold plating adds a warm feel to your look with a shimmering effect. If you like these designers in the rose gold style you can also choose silver and 14k gold finishes if you like without limiting your options.
Measurement:-The length of the earring from the top is approx. 1 6/8 inches or 4.5 cms and 1.6 cms wide for a perfect size.
Share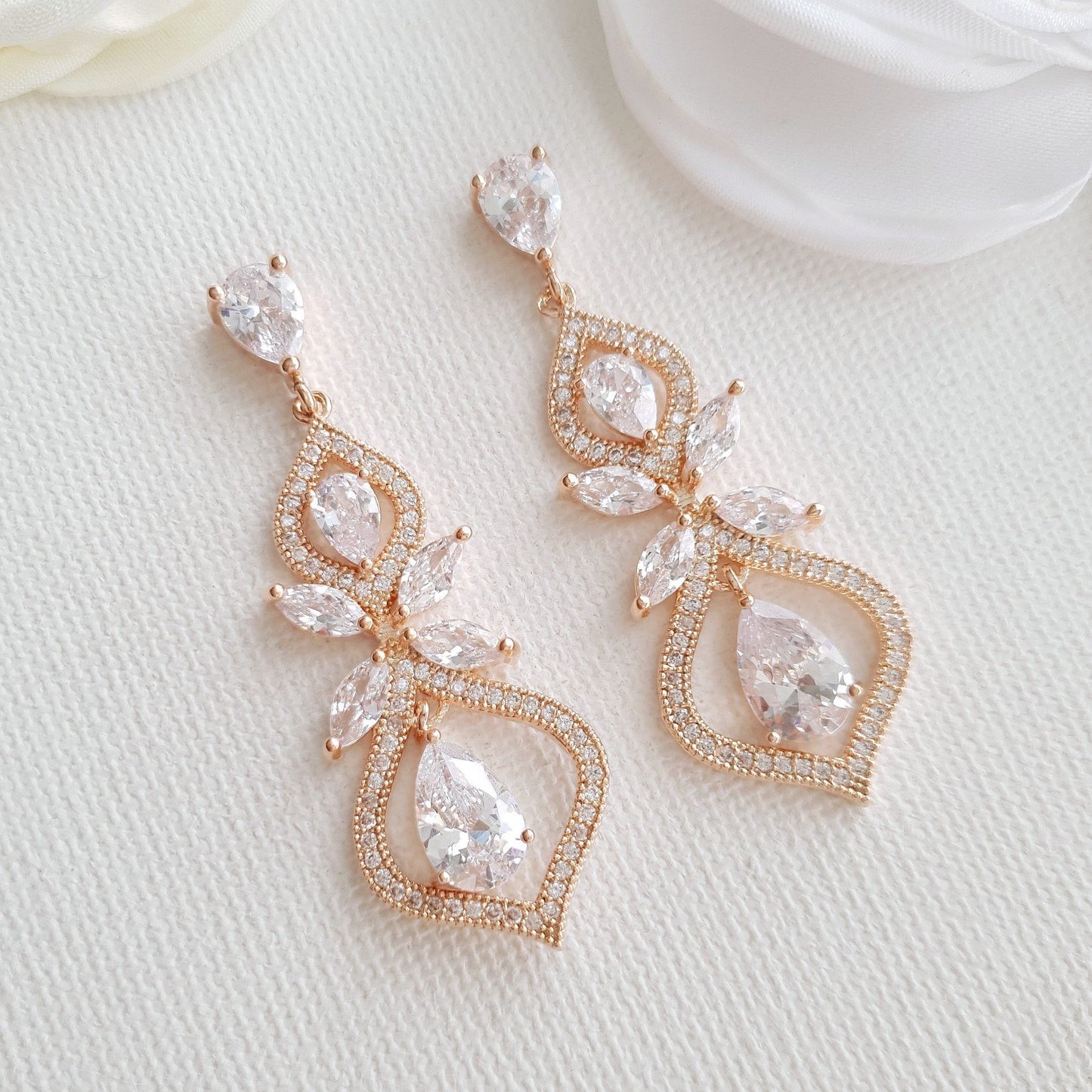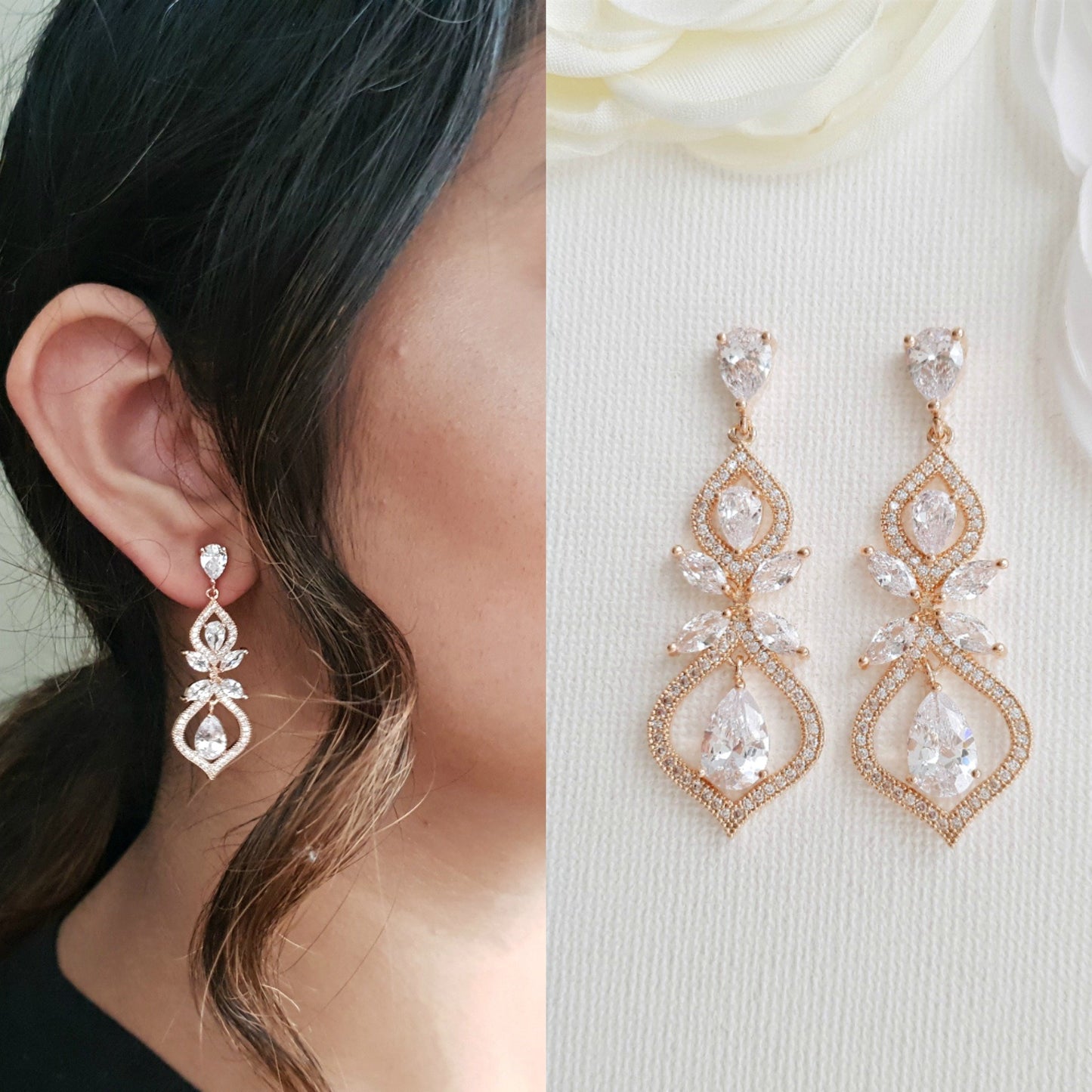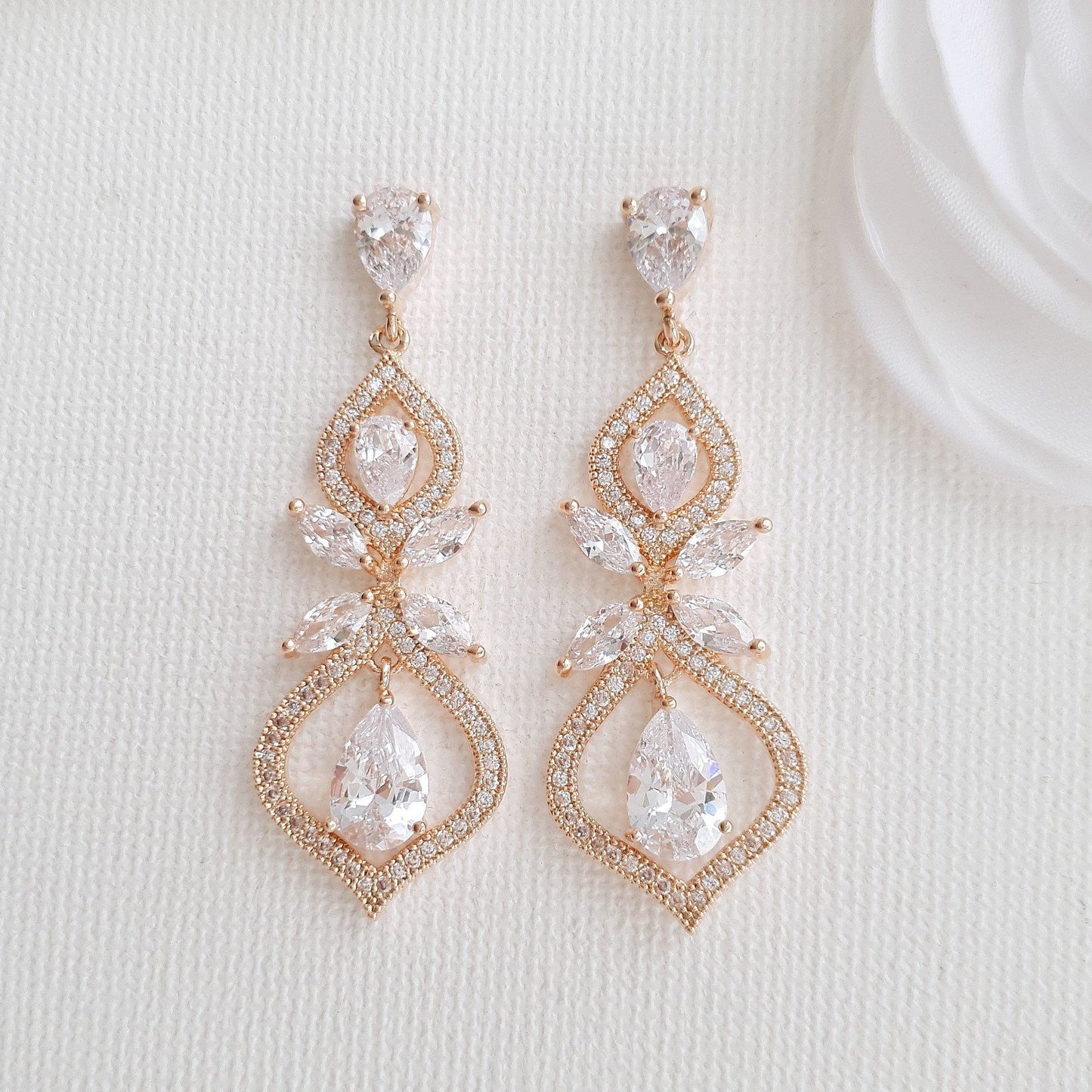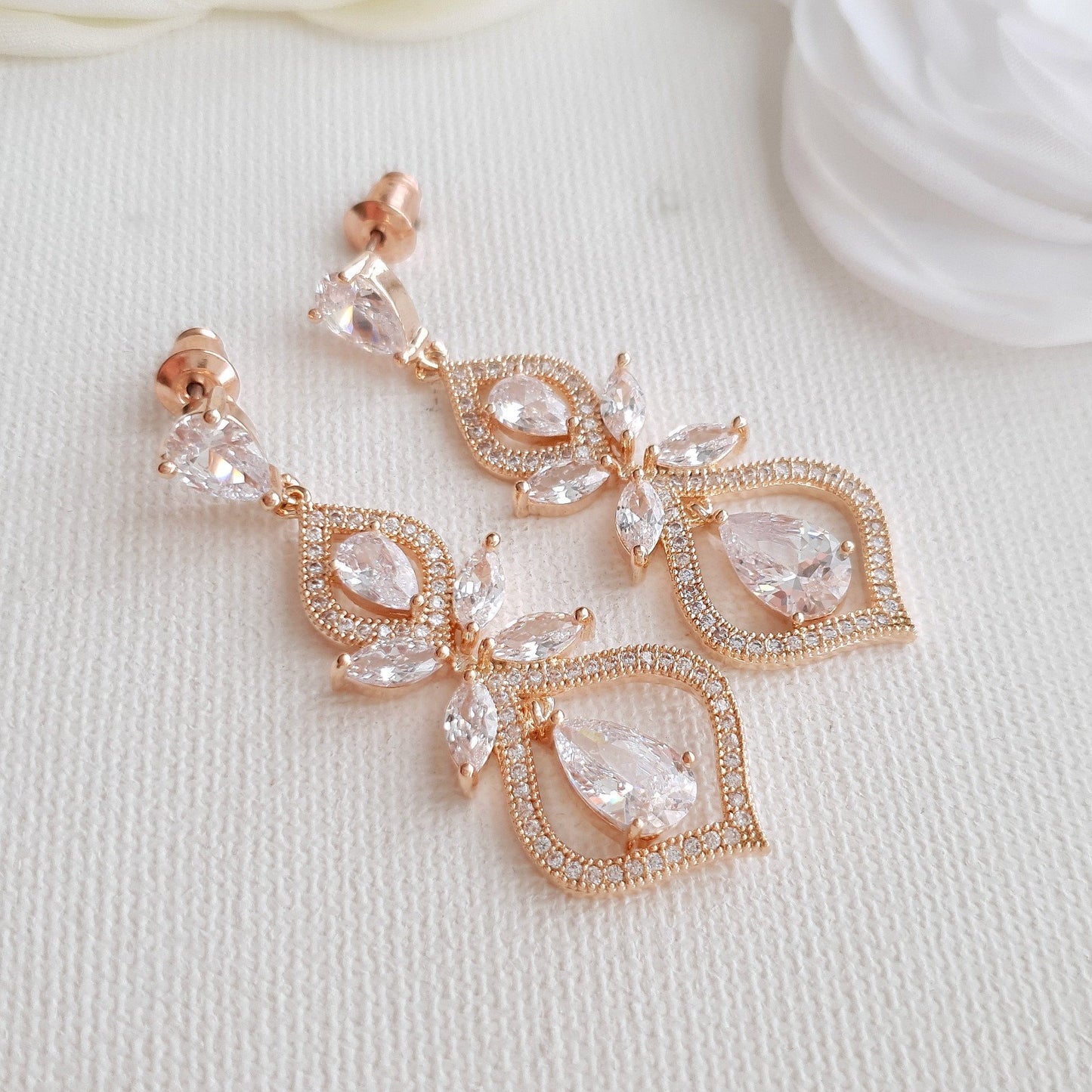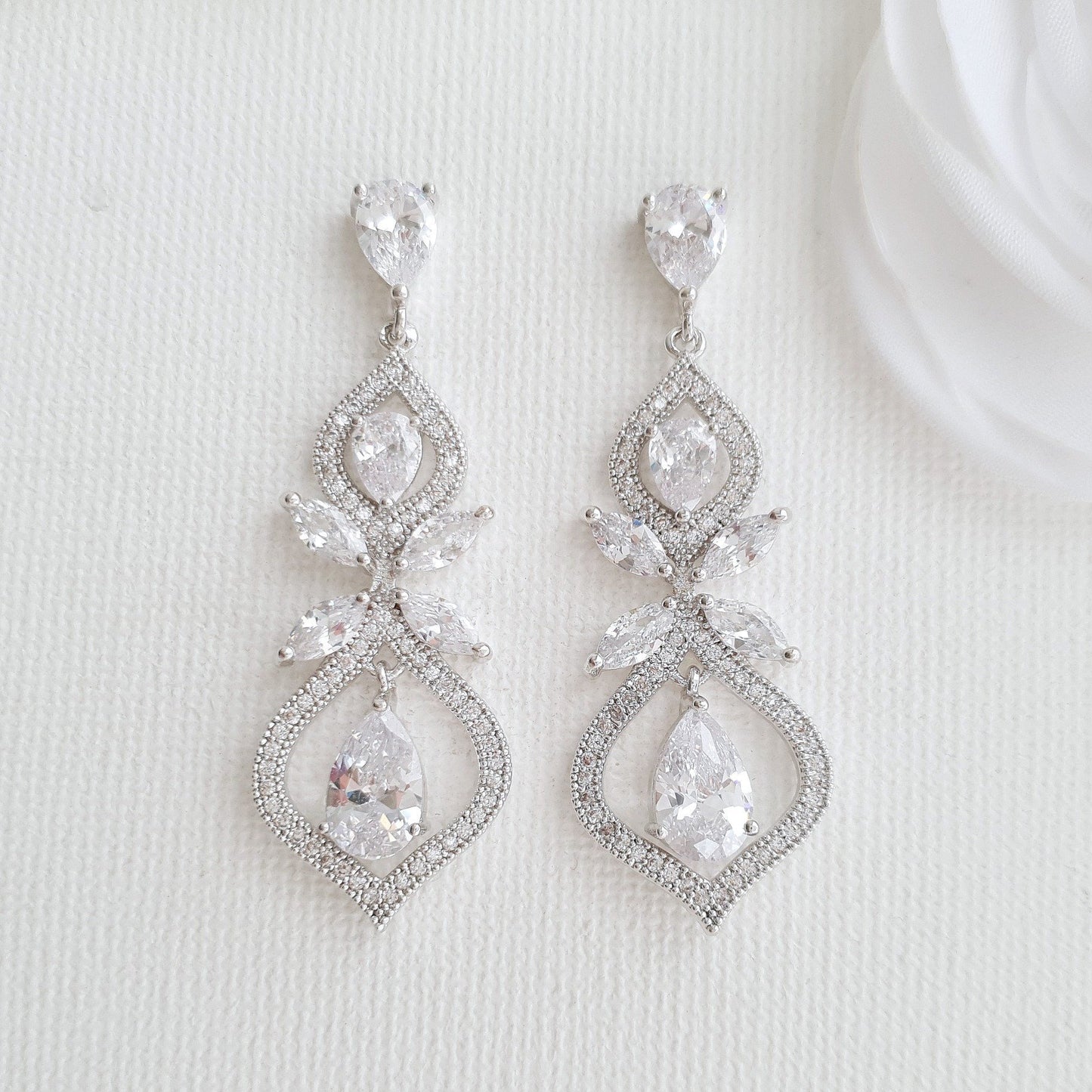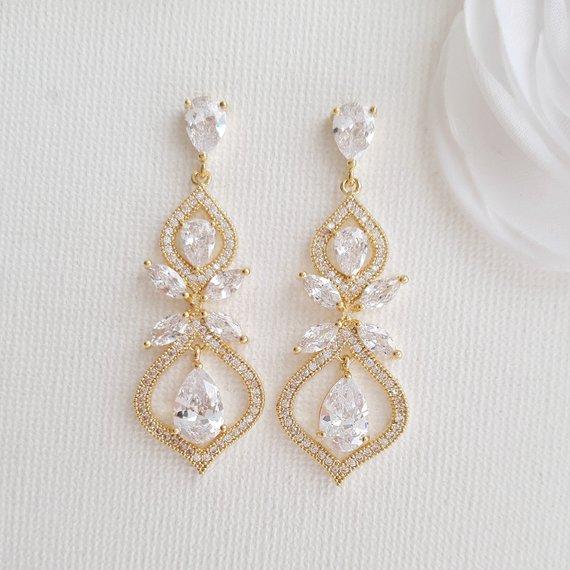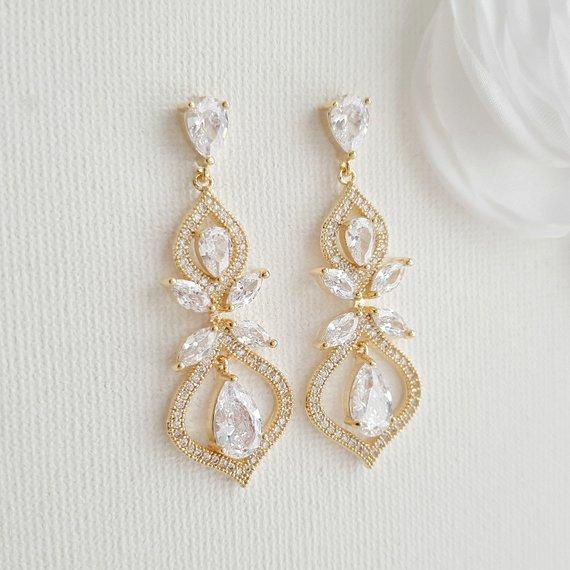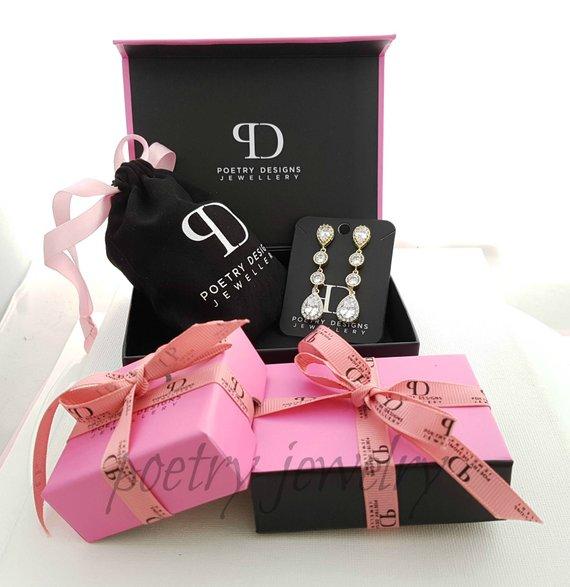 Great Benefits

* No MOQ- Only buy what your customers need.

* Exclusive Wholesale (B2B)

* Easy Ordering

Quality Products

* Quality Jewelry at Affordable Price, * Handpicked & Made to Perfection.

* Choice of metal Color/ Finish & Pearl colors

* Small Customizations where possible.

We Commit & Deliver

* Fast, Secure, Reliable Shipping, We ship worldwide

* Affordable, Profitable, Quality Jewelry

* Best Support, Service, Satisfaction-* We Are Here To Help