Teardrop Stud Earrings Necklace Bracelet Set-Emma
Elegant Wedding Jewelry Set with Teardrop Stud Earrings, Necklace, and Bracelet
Hello, bridal jewelry store owners here is the most elegant teardrop jewelry set for your brides and bridesmaids. The jewelry set consists of teardrop stud earrings, a necklace, and an elegant teardrop bracelet. The set is simple, sparkly, and great for brides and bridesmaids and all customers who are looking for special occasion jewelry.
The jewelry set is made of cubic zirconia and is available in three tones of silver, gold, and rose gold finishes. 
Stud Earrings: The teardrop studs are dainty, multi-faceted, and sparkly. The earrings are 6/8 of an inch or 2.6 cms. 

Necklace:-The necklace is made of a matching teardrop pendant and a delicate chain. Available in two chain lengths, 16" or 18" inches.
Bracelet:-The teardrop bracelet matched the necklace and earrings. However, smaller teardrop crystals are used to give it a slim and elegant design. The bracelet is available in three sizes 6' inches, 6.5" inches, and 7" inches with a 1/4 of an inch ( approx) or 3 cms.
Share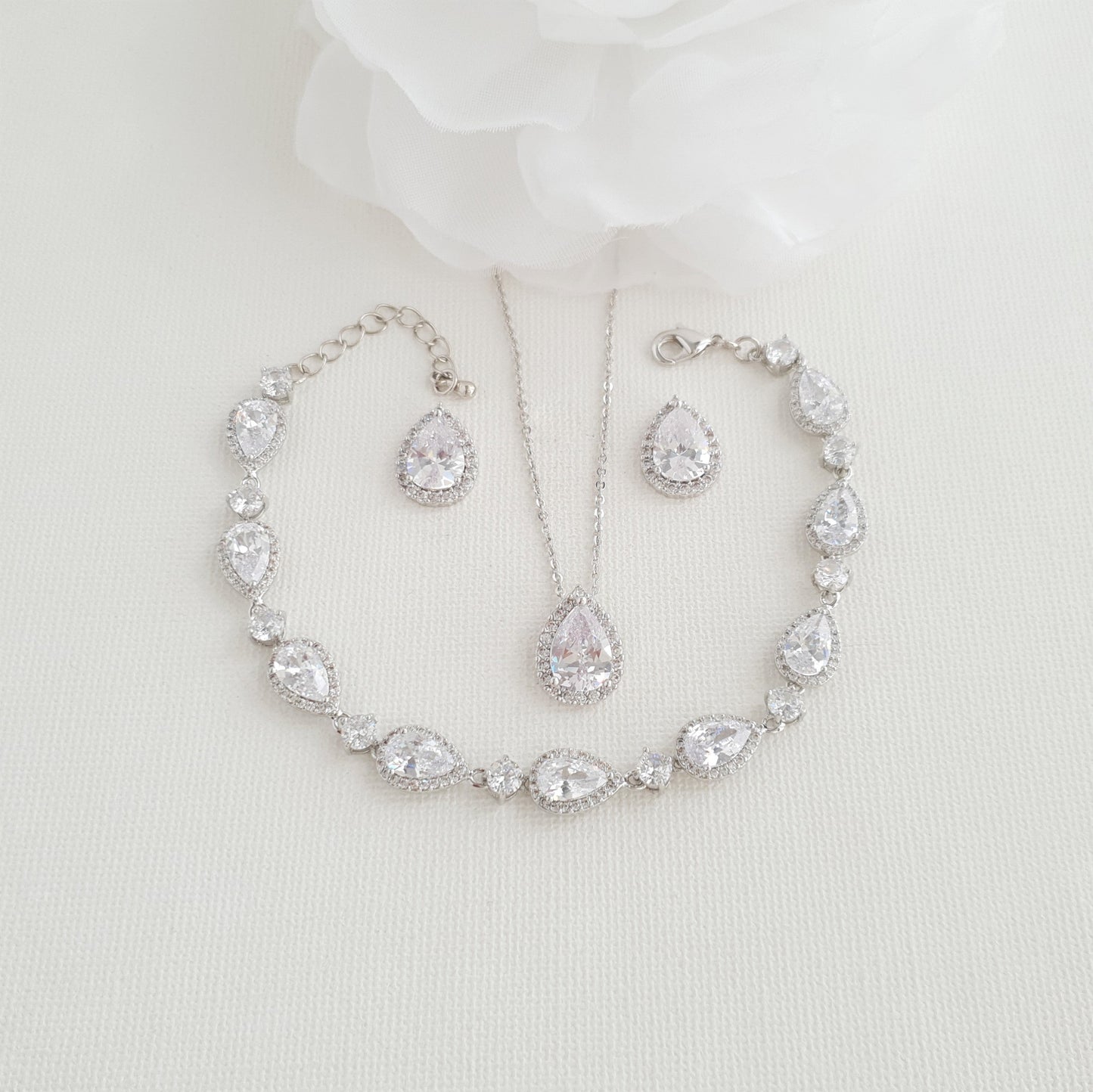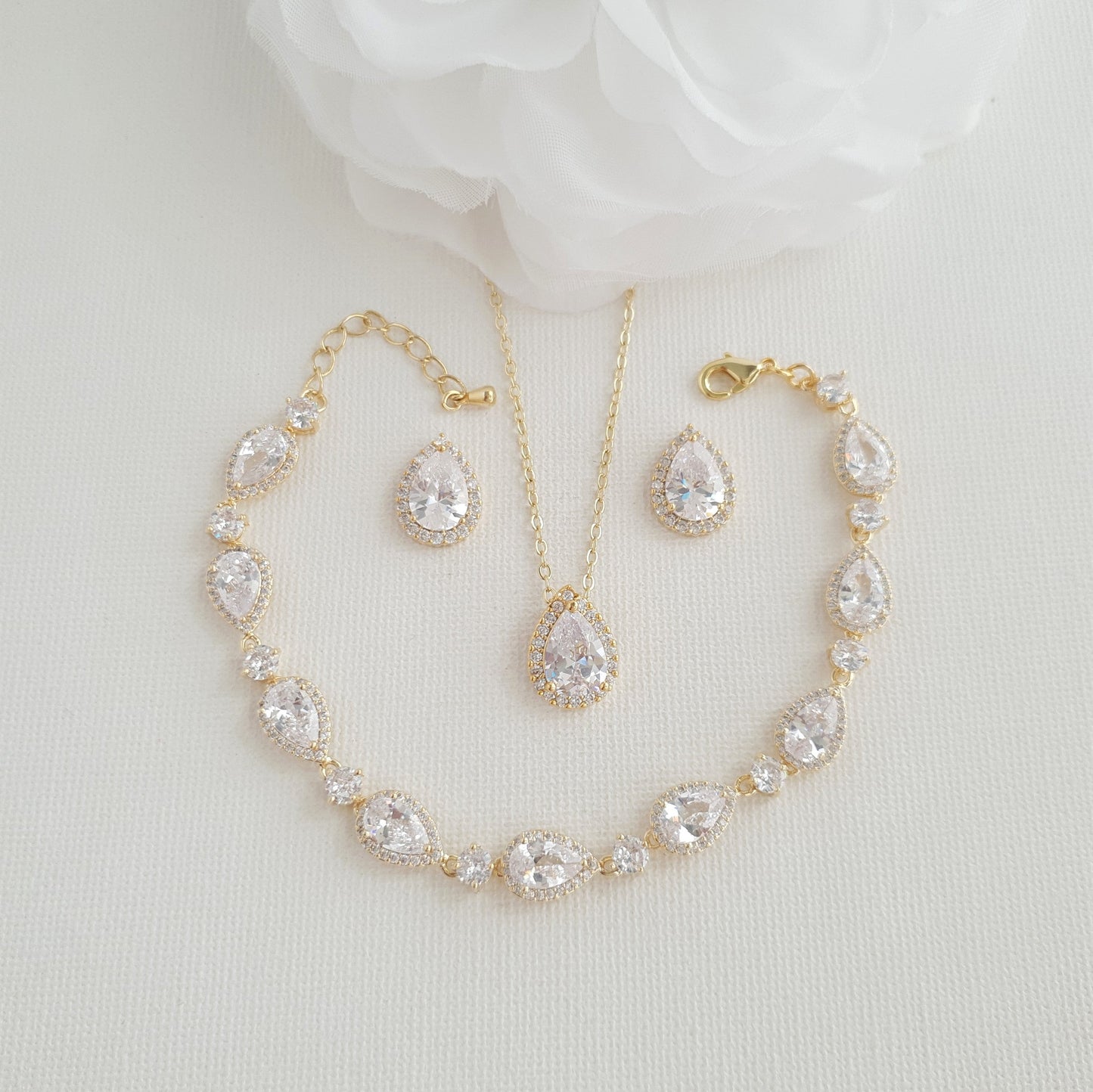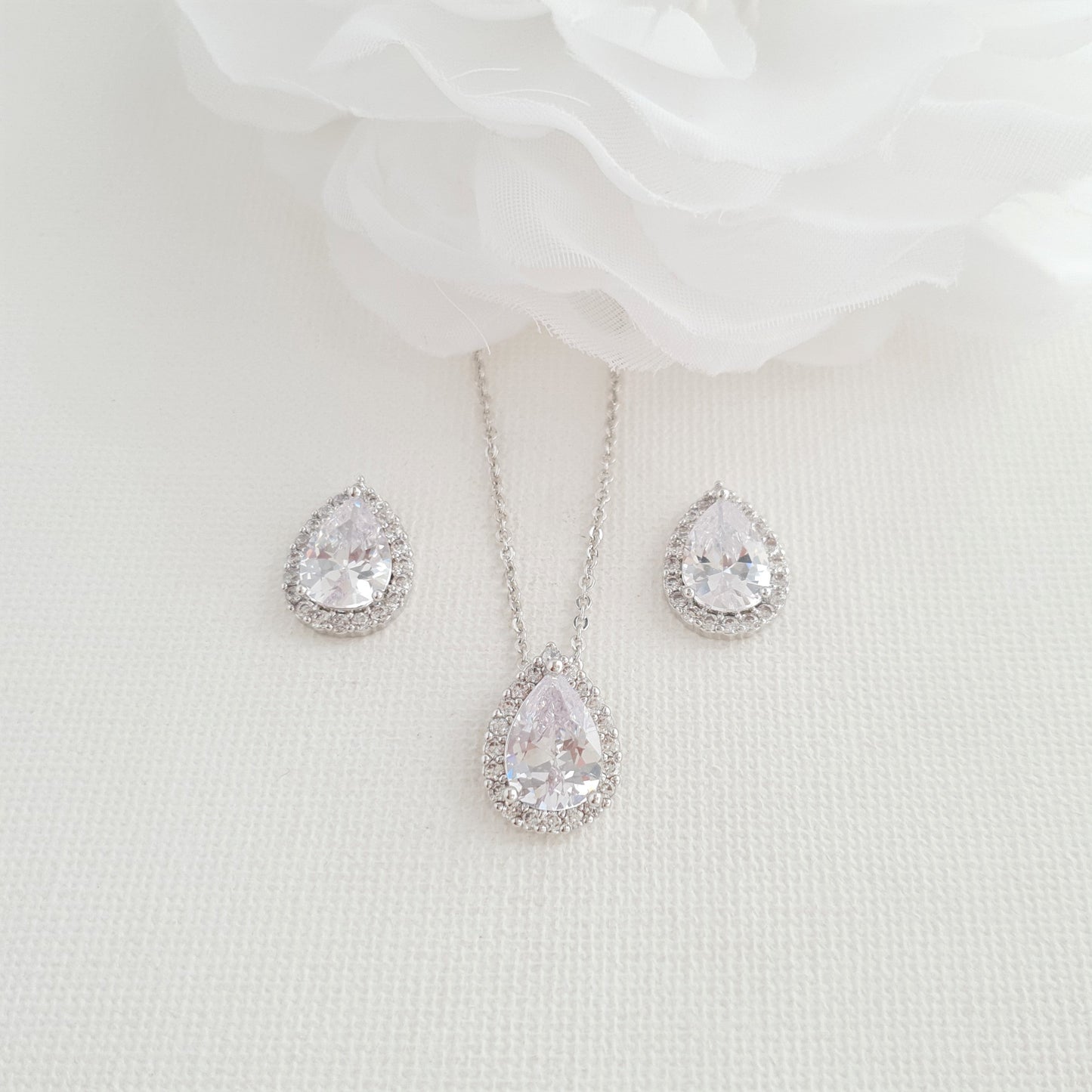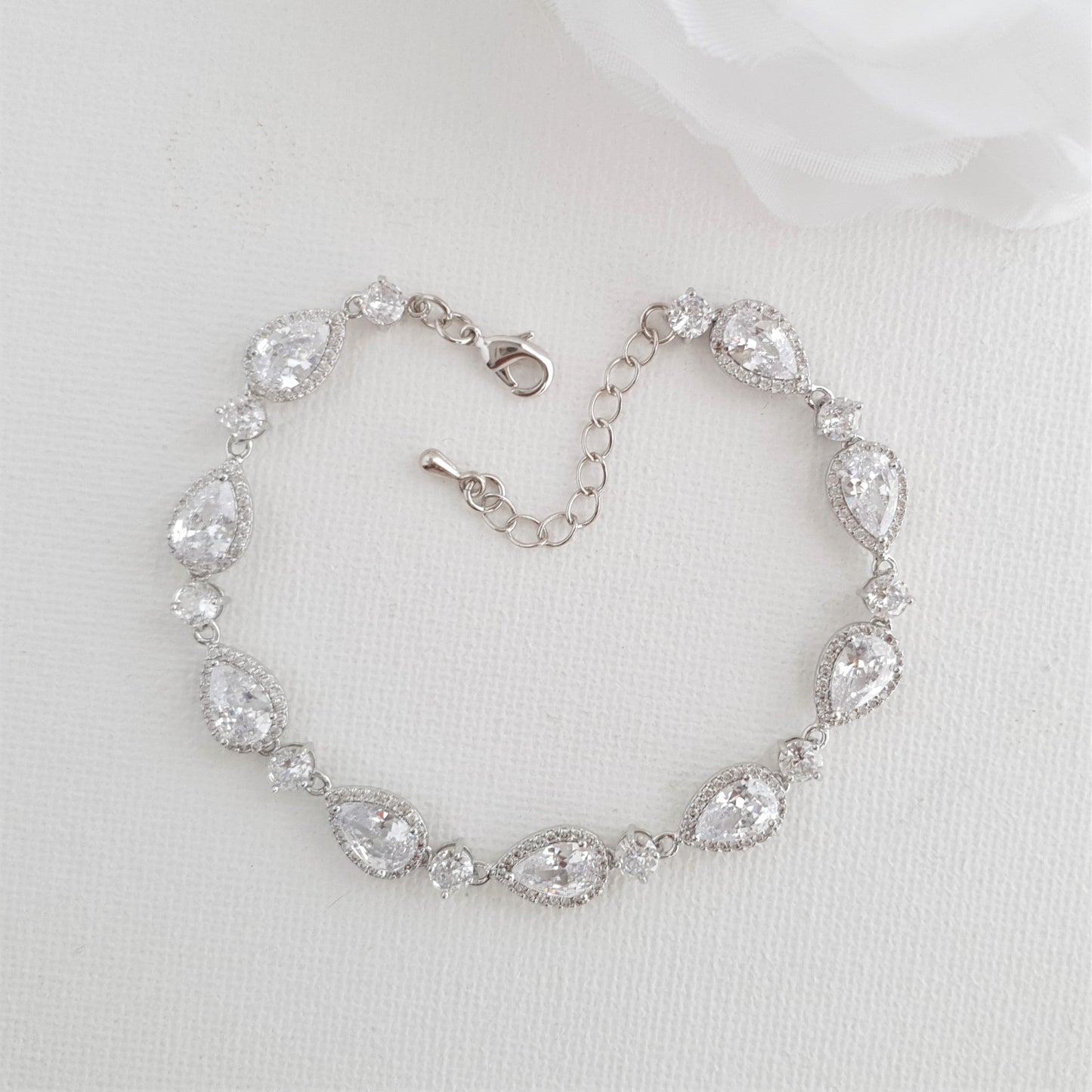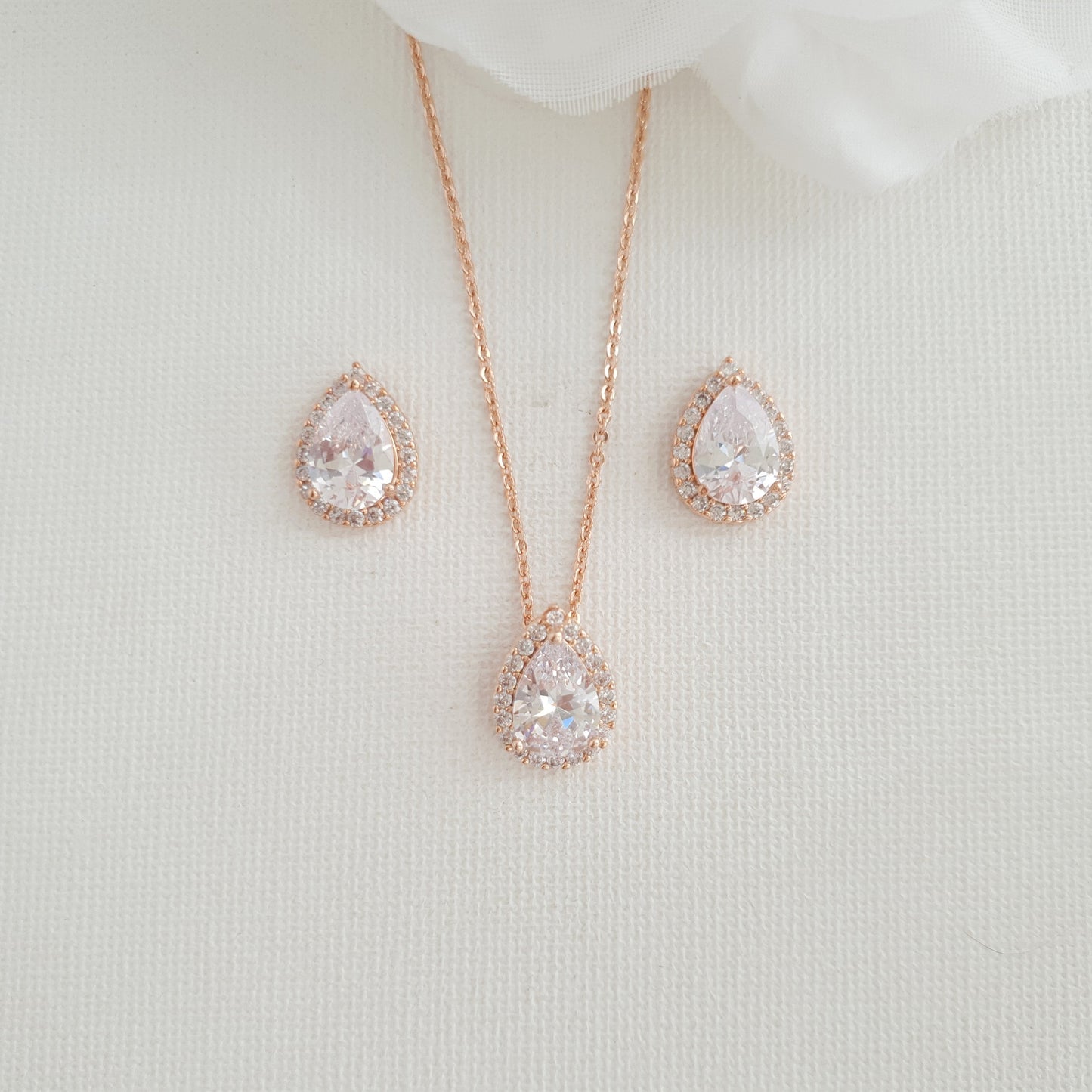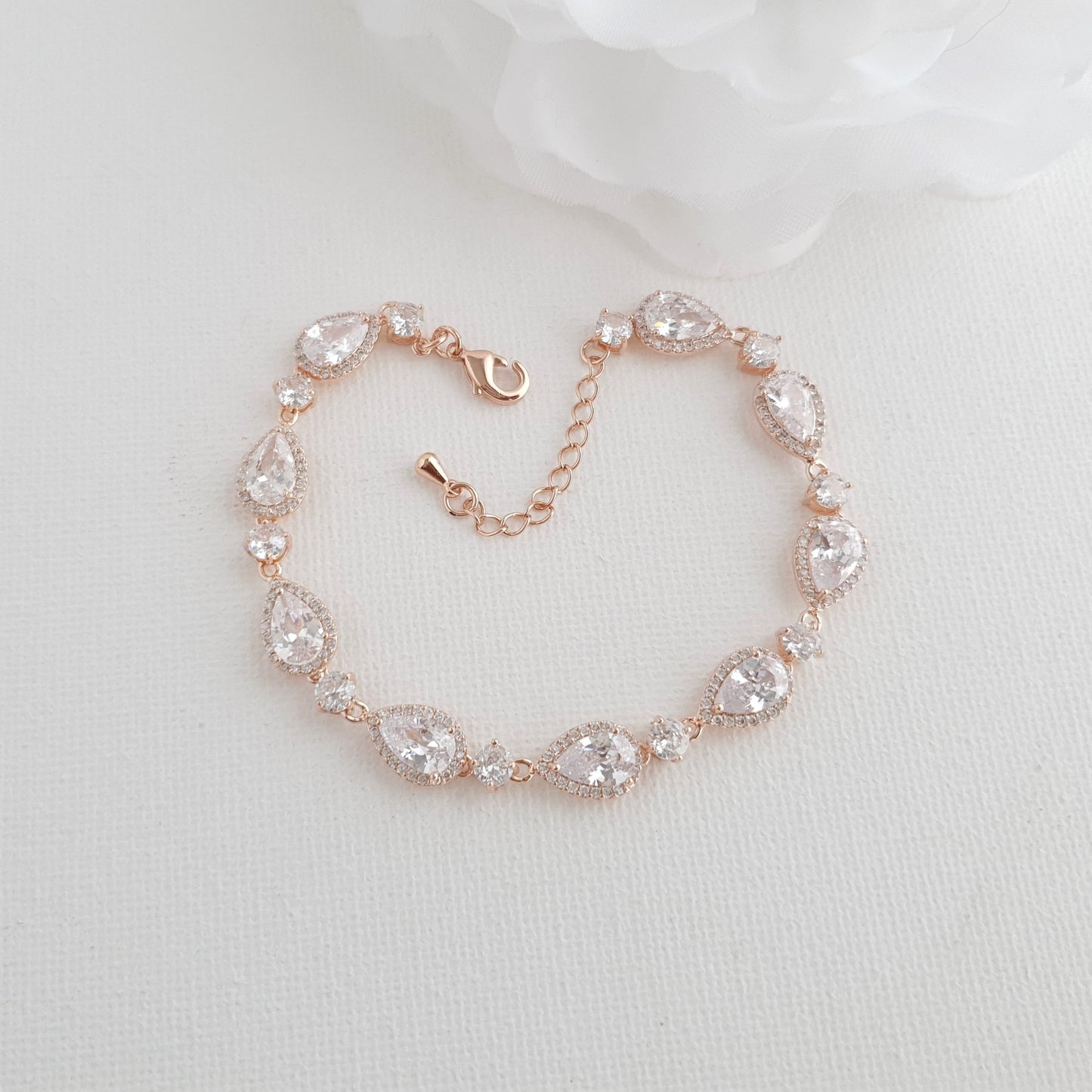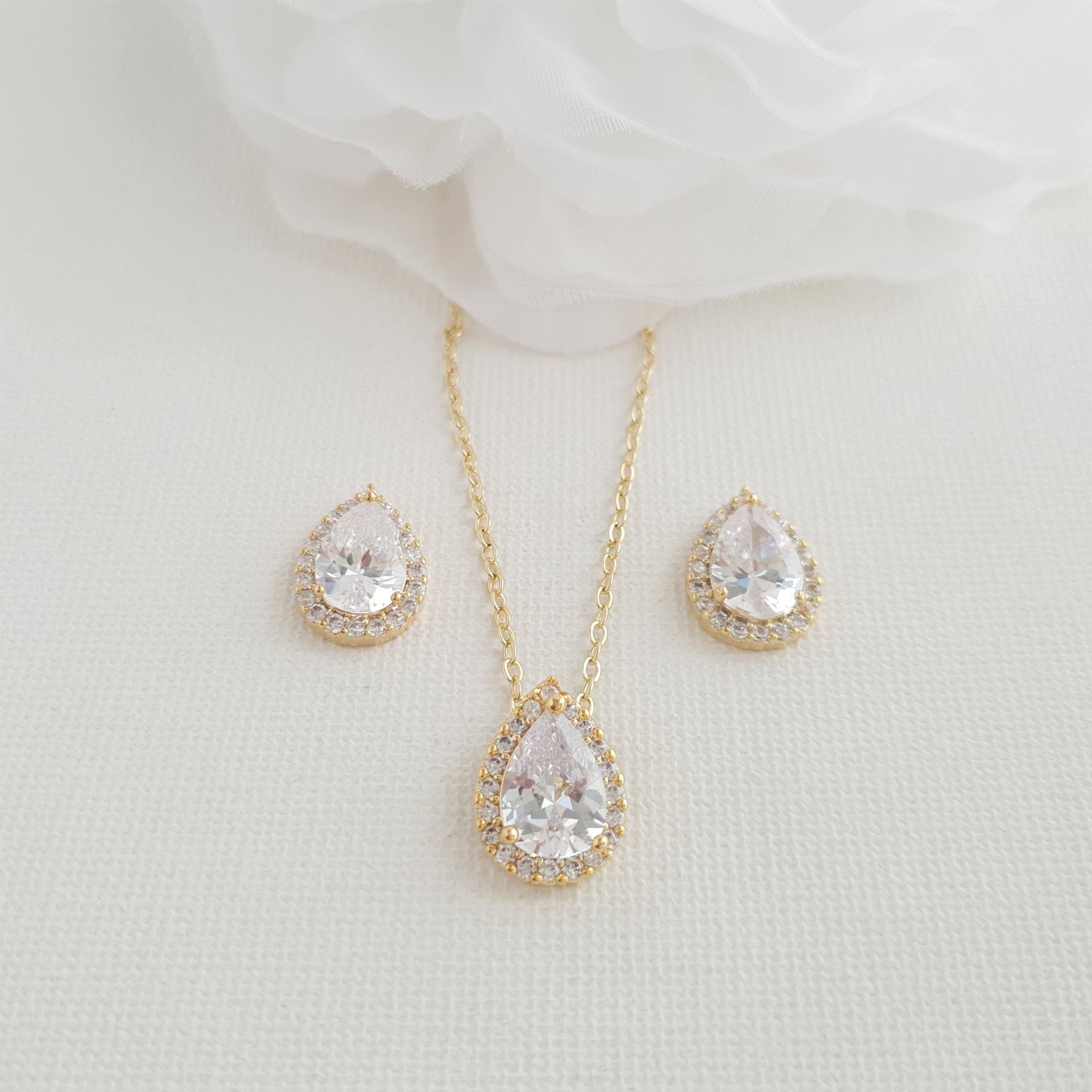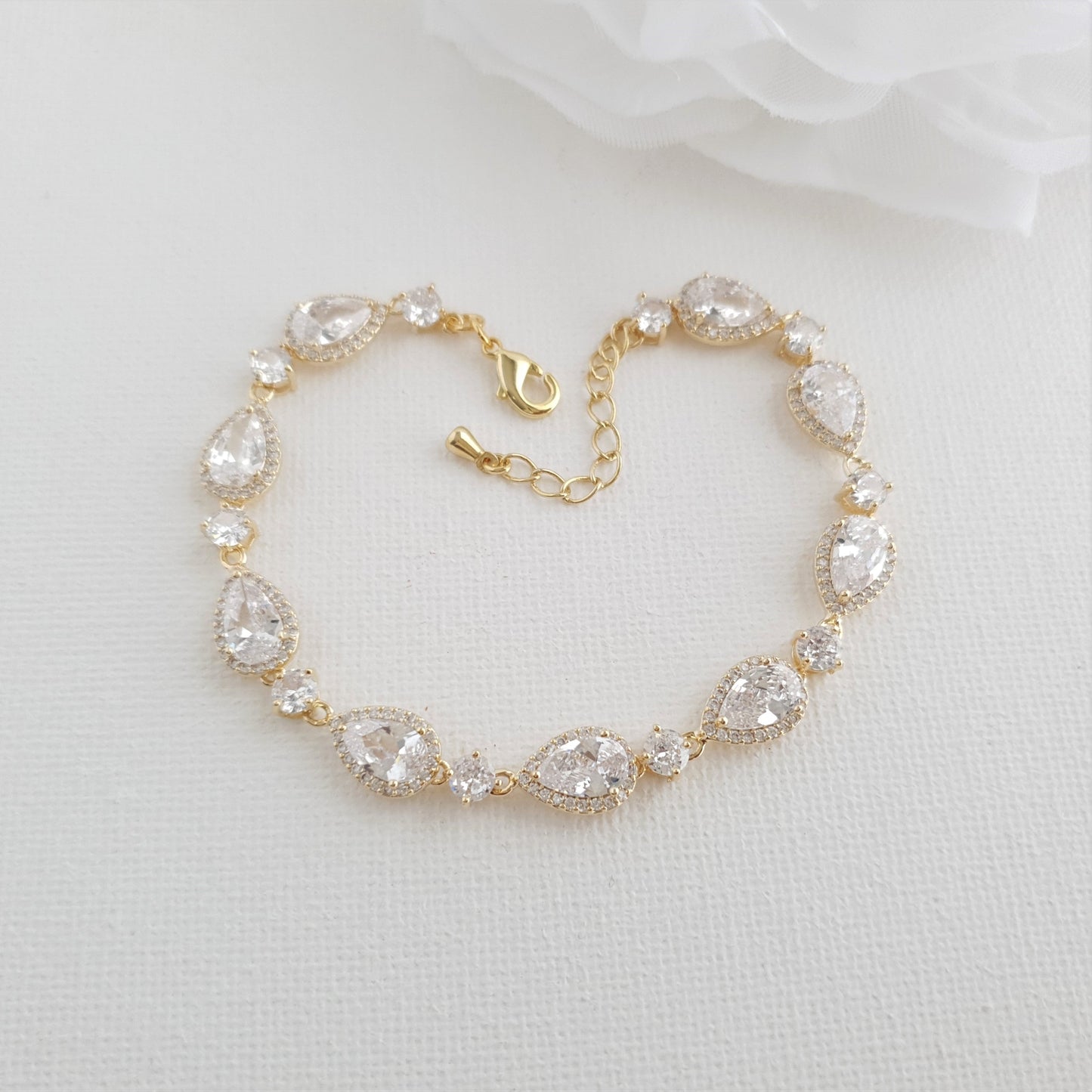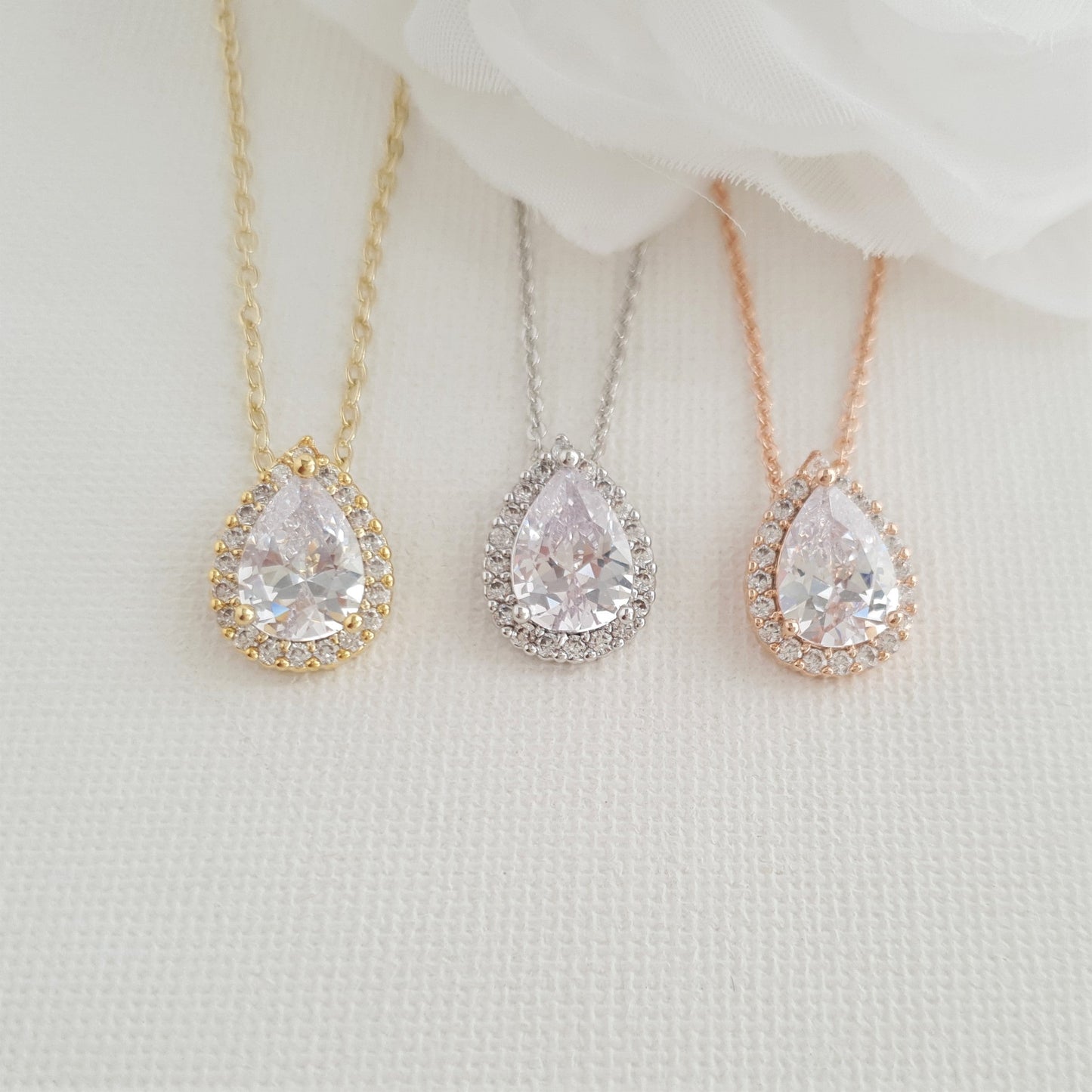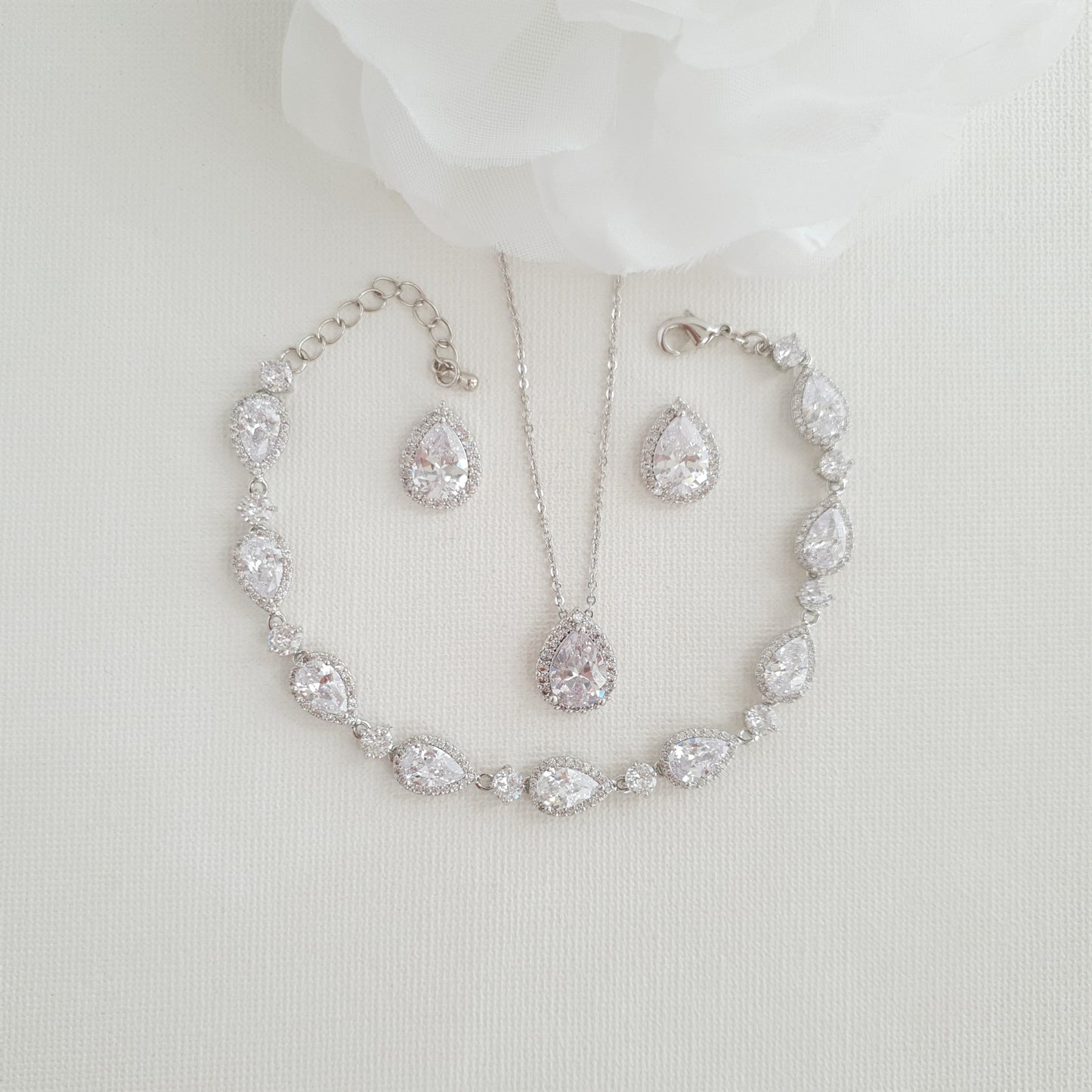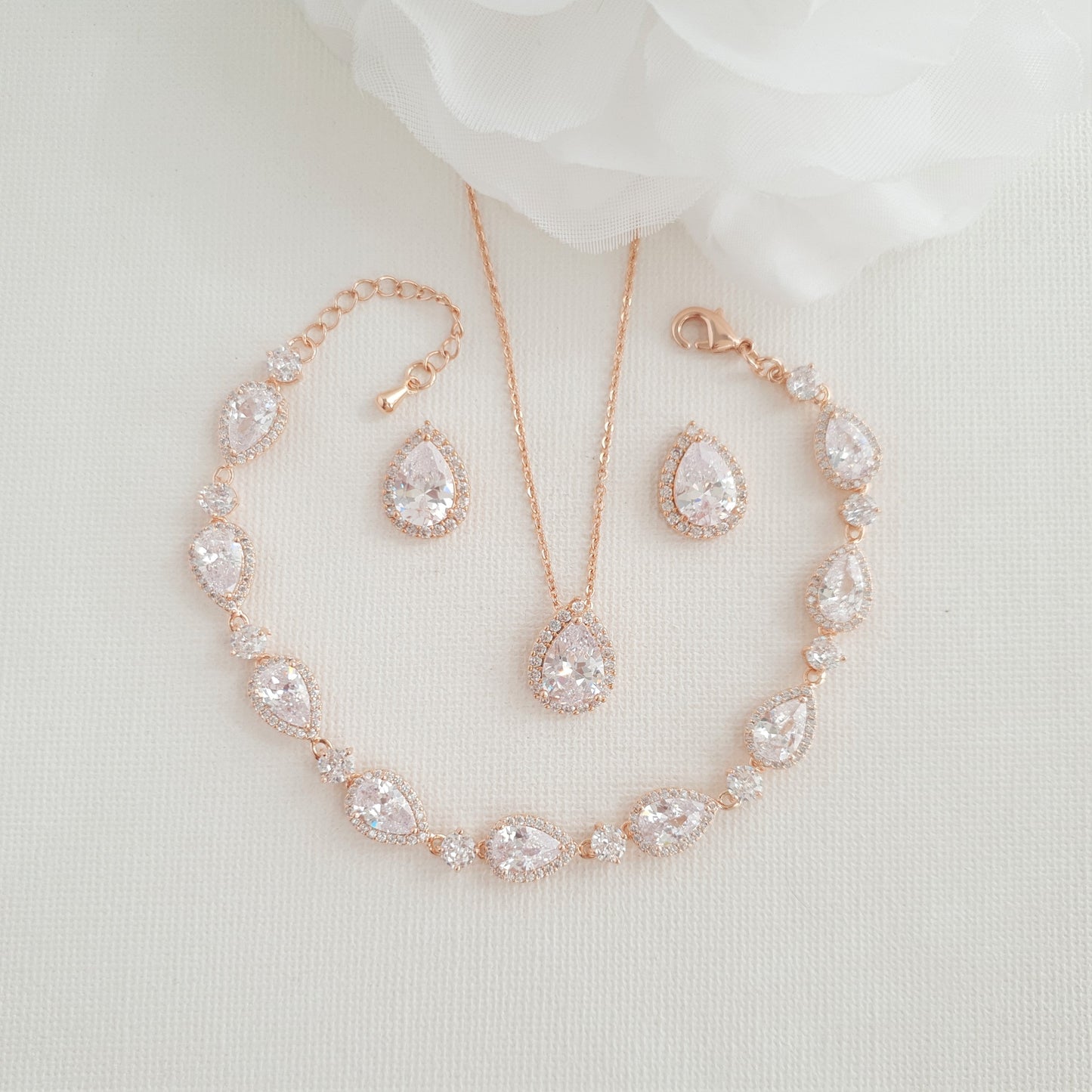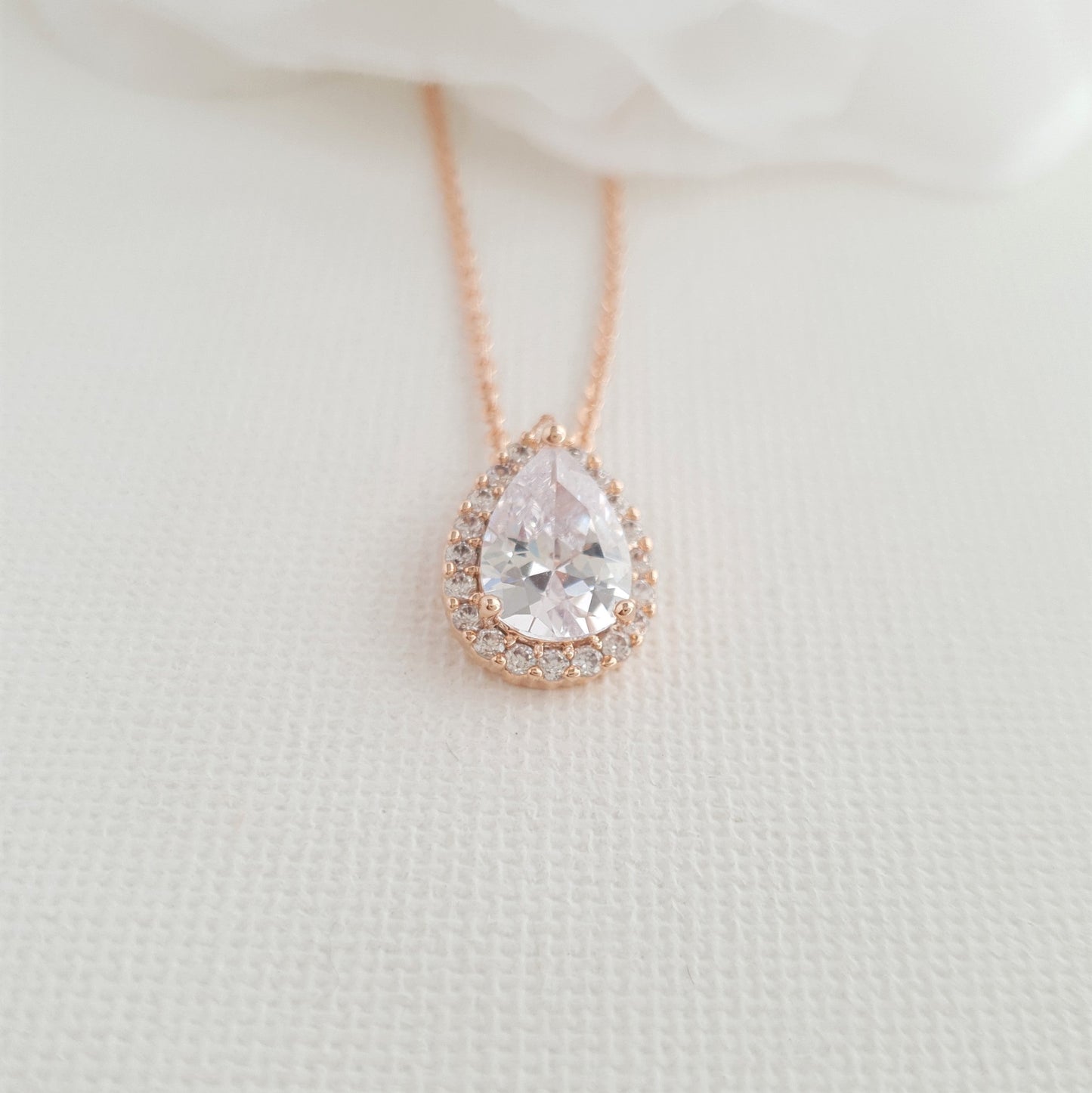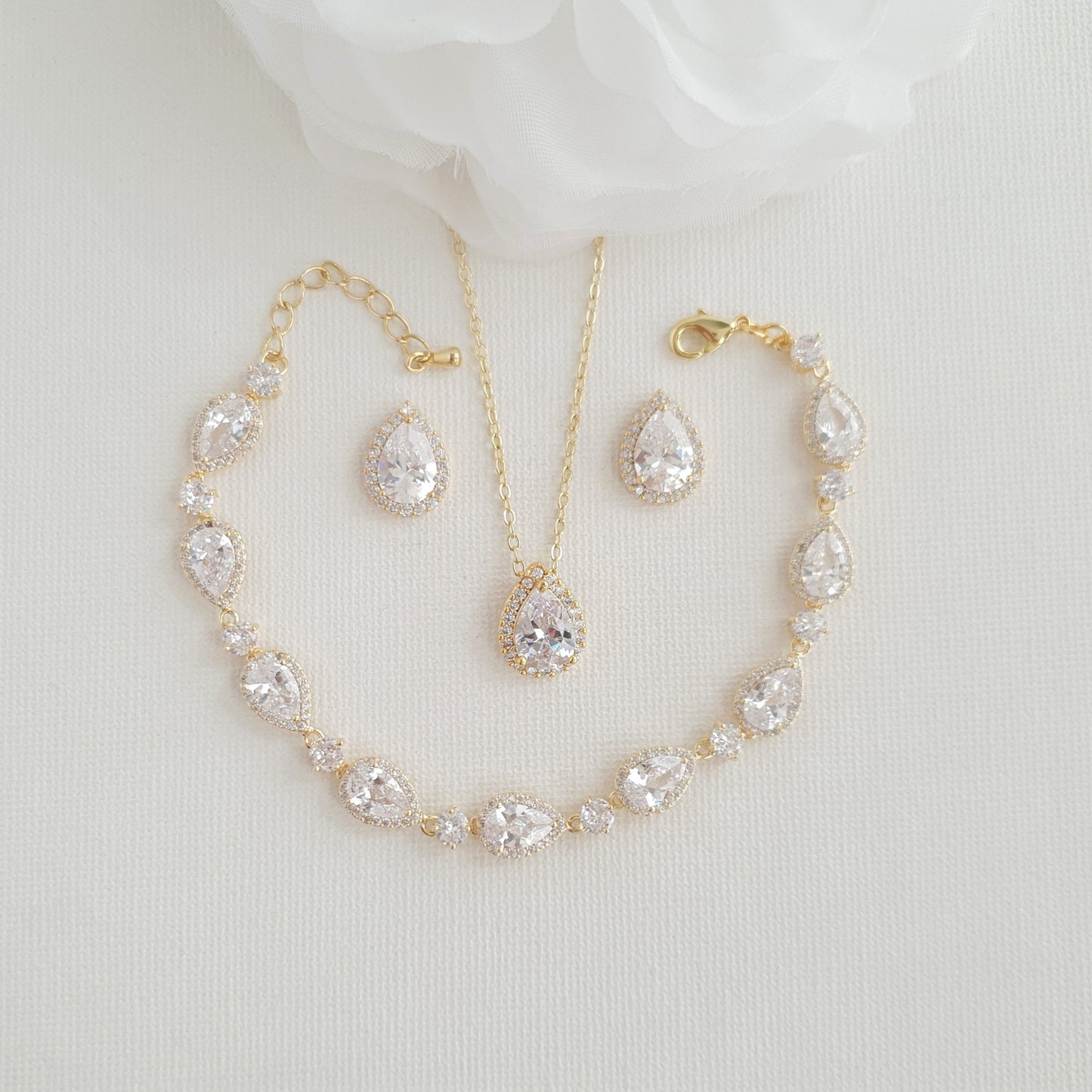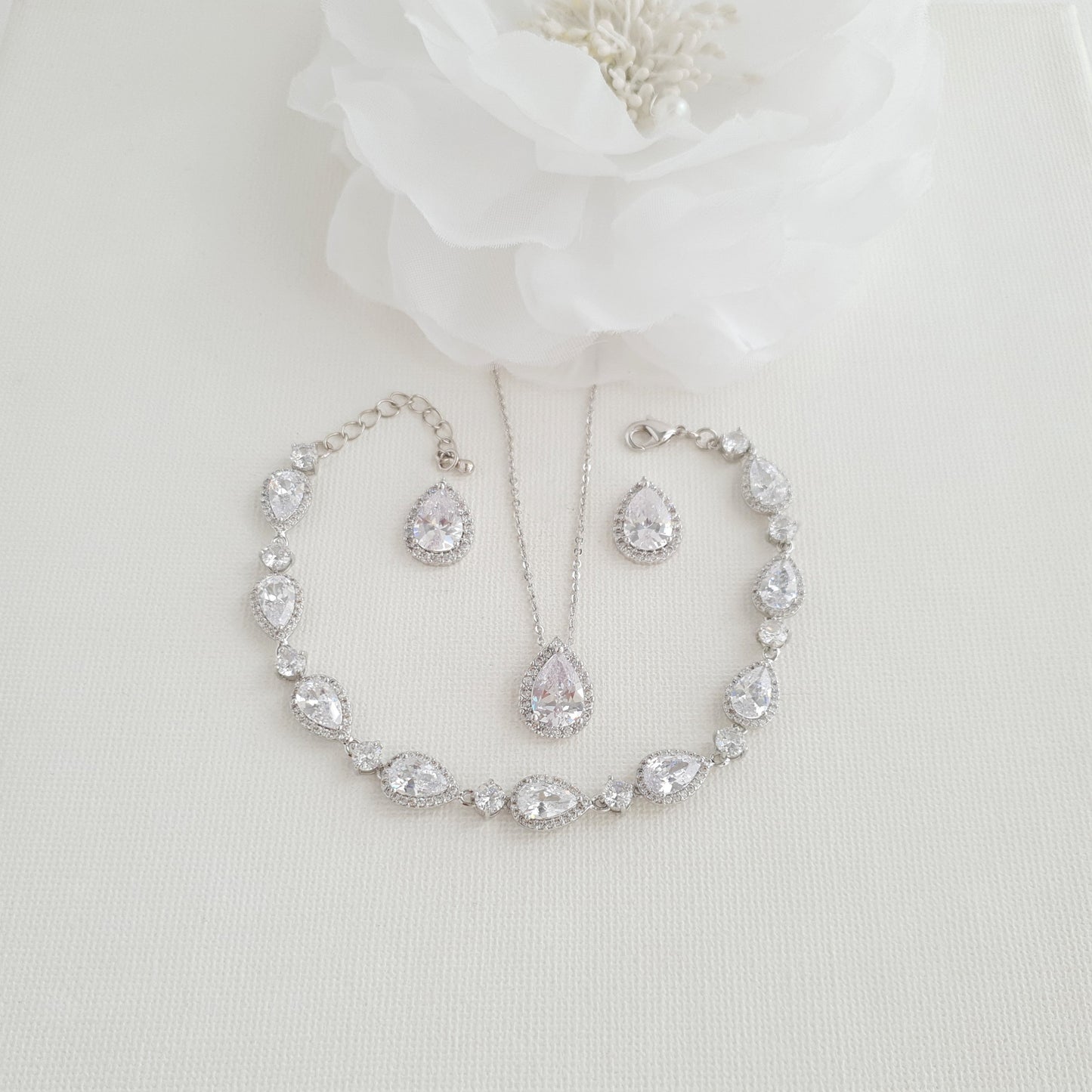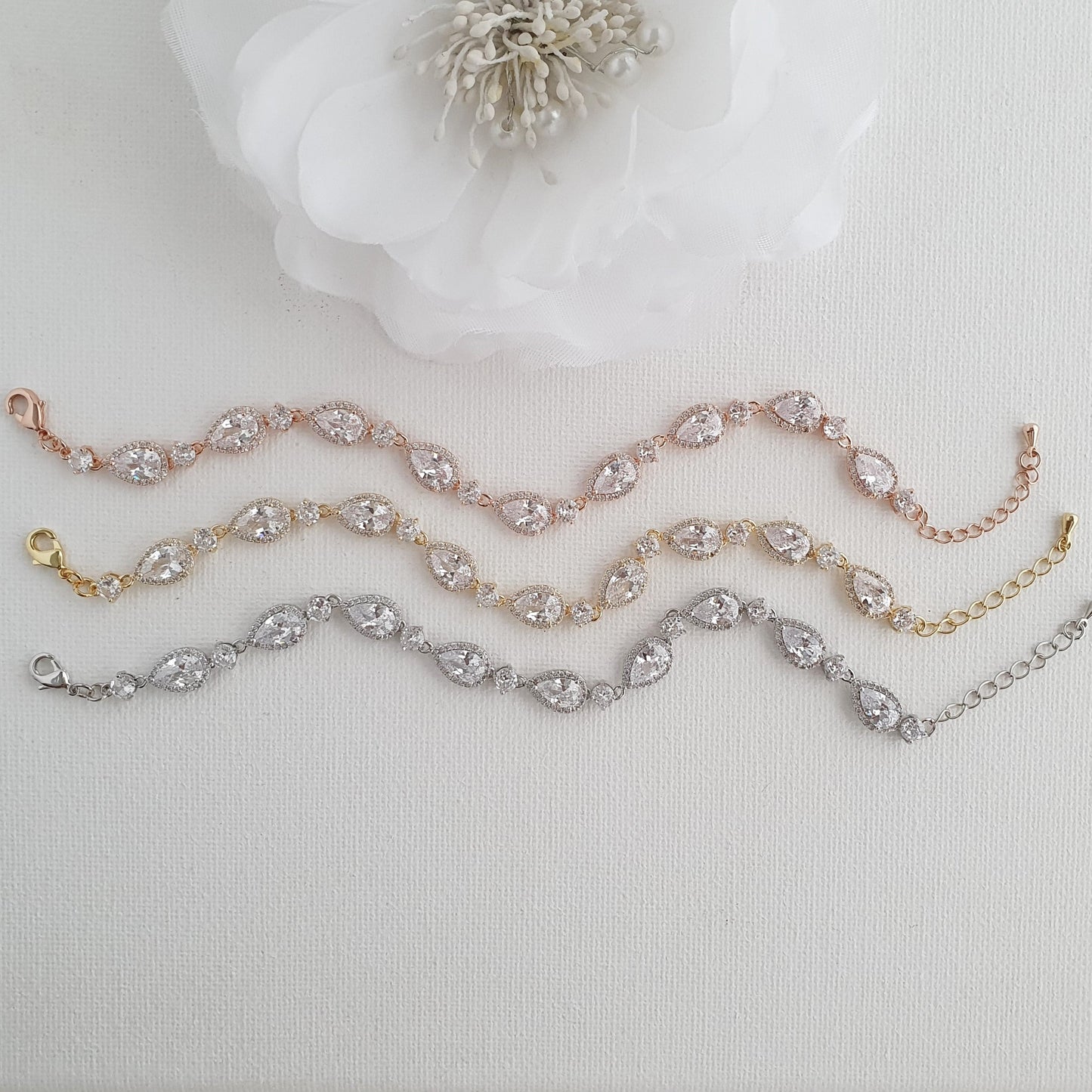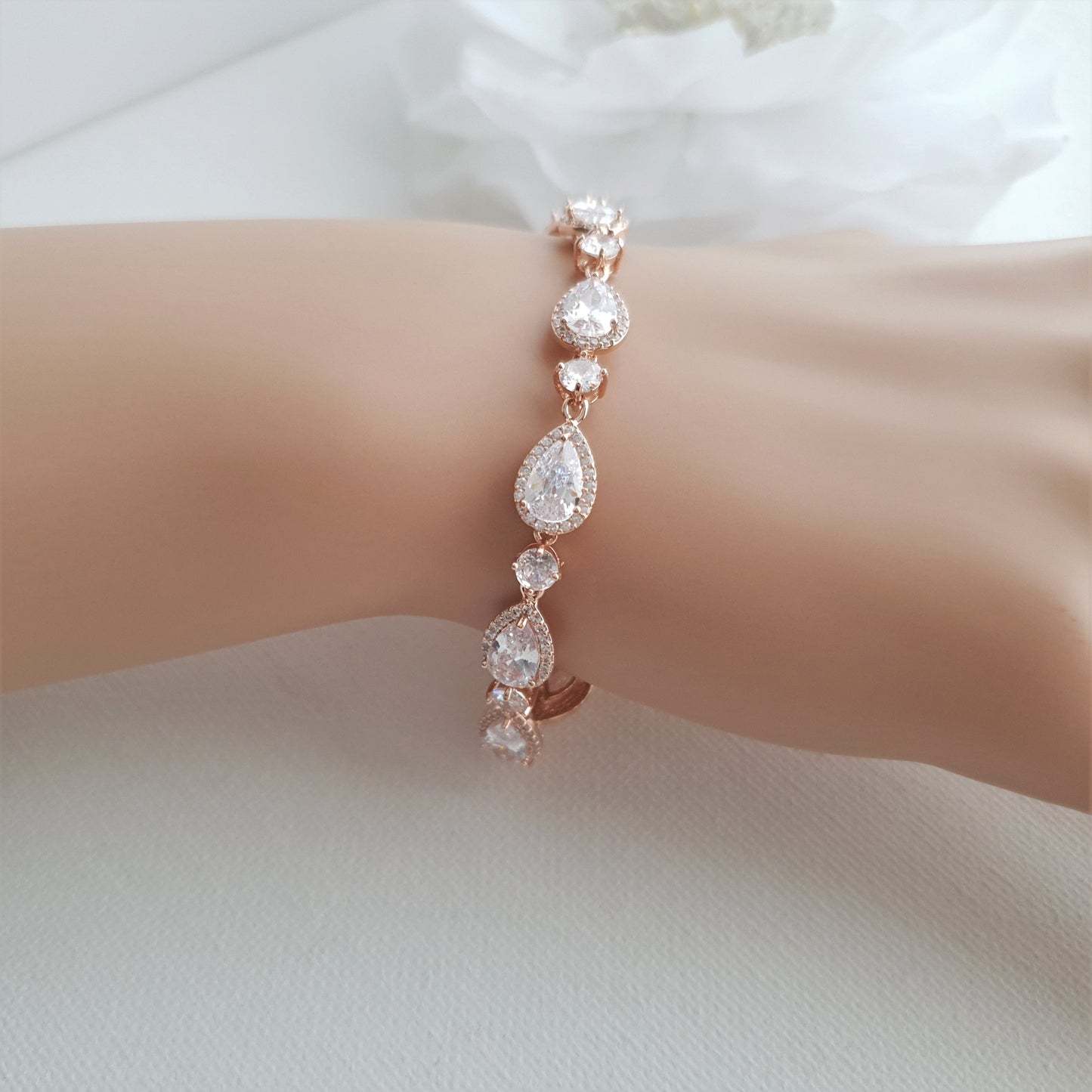 Great Benefits

* No MOQ- Only buy what your customers need.

* Exclusive Wholesale (B2B)

* Easy Ordering

Quality Products

* Quality Jewelry at Affordable Price, * Handpicked & Made to Perfection.

* Choice of metal Color/ Finish & Pearl colors

* Small Customizations where possible.

We Commit & Deliver

* Fast, Secure, Reliable Shipping, We ship worldwide

* Affordable, Profitable, Quality Jewelry

* Best Support, Service, Satisfaction-* We Are Here To Help