Rose Gold Bridal Back Jewelry Set with Drop Earrings Slider Bracelet Backdrop Necklace- Meghan
Matching & Complete Bridal Jewelry Set With Drop Earrings, Backdrop Necklace & Adjustable Slider Bracelet.
Stop searching for a matching and complete wedding jewelry set, for your wedding. We have made it easy, by putting together our rose gold bridal back jewelry set with drop earrings, slider bracelets, and backdrop necklaces of our popular Meghan design often purchased together by brides.
This rose gold backdrop necklace jewelry set is delicate and sparkly, The complete bridal jewelry set is made of cubic zirconia and is available in three finishes of rose gold, silver, and gold finishes to choose from. Detail description of each set is detailed below with specifications.
Back Necklace:- The rose gold back necklace is delicate, adds a lot of sparkle,s and is made with teardrop and marquise-shaped CZ crystals. Depending on your neckline you can choose your necklace length of 16", 18" or 20 inches with an 8-inch backdrop. The CZ crystals in the front part of the necklace measure 1/8 inch or 8 cms the back crystal part measure 2 6/8 inches or 7 cms. All the necklace sizes are slightly adjustable to have your perfect fit. Measurement:-
length of the necklace is 16", 18" or 20 inches with an 8-inch Backdrop
Crystal detail in front is 3 1/8 inch or 8 cms
Crystal details at the back are 2 6/8 inches or 7 cms
Drop Earrings:- Gorgeous drop earrings with teardrop and marquise-shaped cubic zirconia crystals. The drop earrings are free-flowing and match the necklace and bracelet. The earrings are also lightweight and comfortable to wear. Measurement:-1 6/8 inches or 4.5 cms and 1.6 cms wide.
Slider Bracelet:- The adjustable slider bracelet will fit wrist sizes of all brides, including the brides with small wrists. The bracelet is designed with a slider clasp and crystals delicately designed. Measurement:- Crystal part 2 1/8 inches and width at the widest is 1.2 cm.
The three pieces of jewelry together make a complete and perfect bridal jewelry set for every bride. 
Share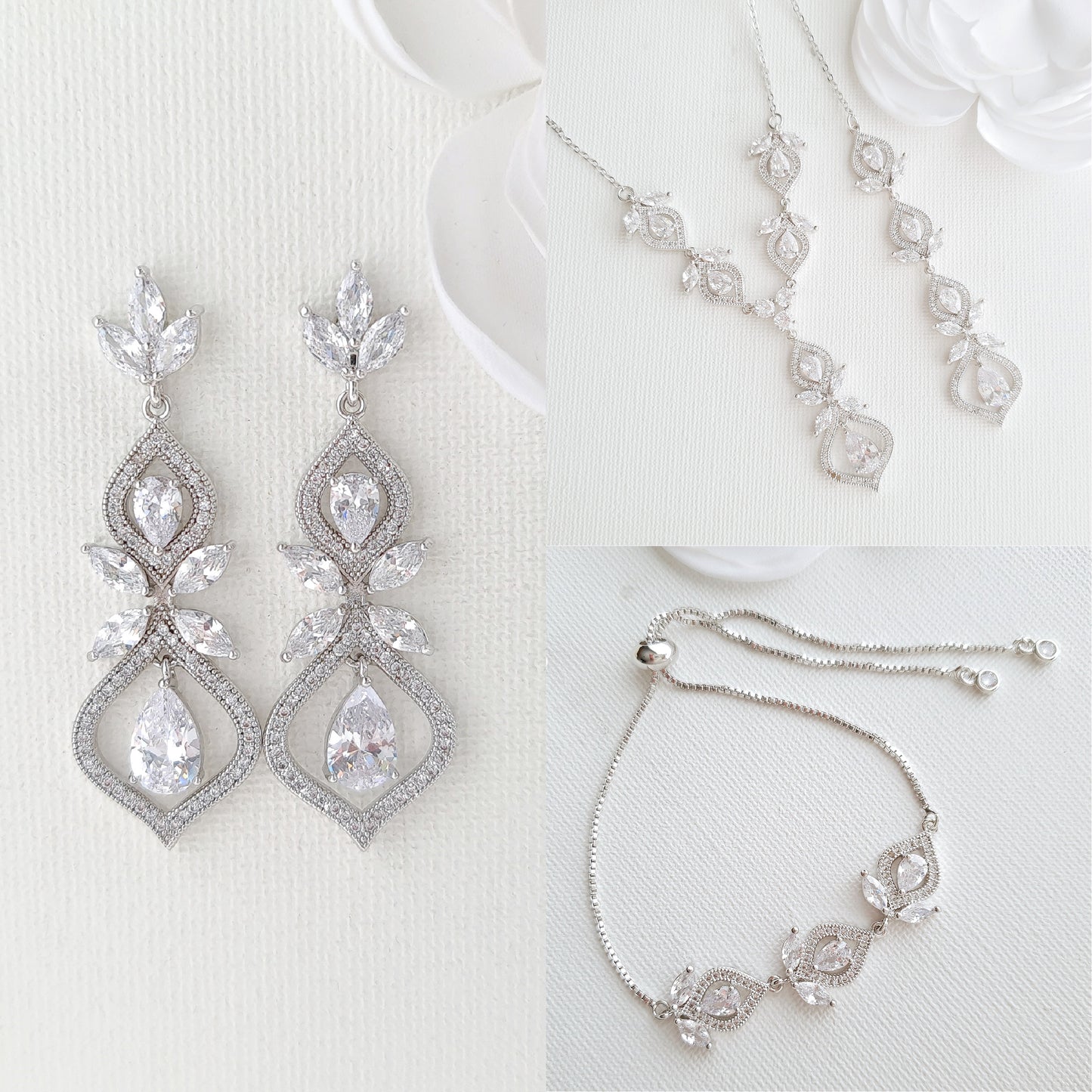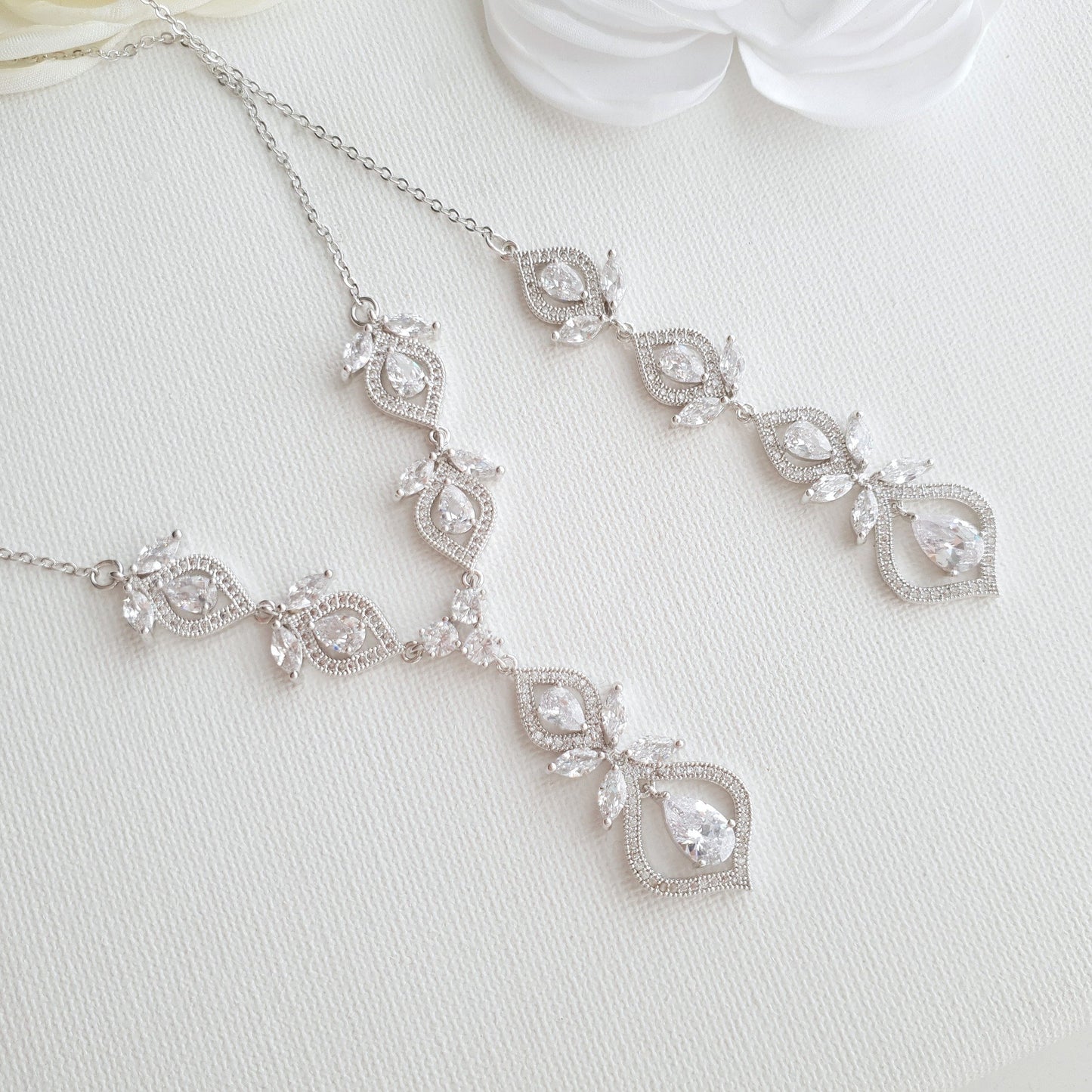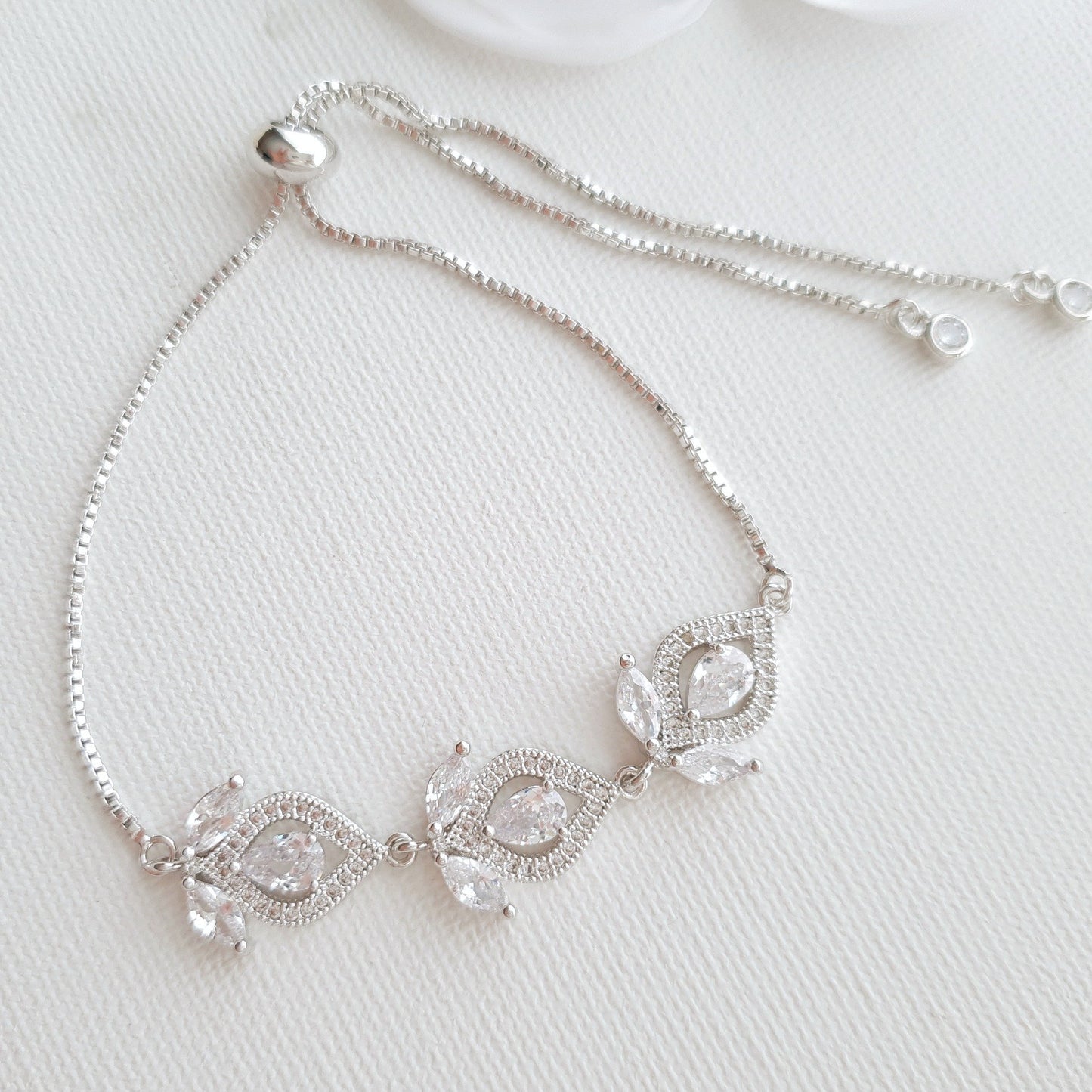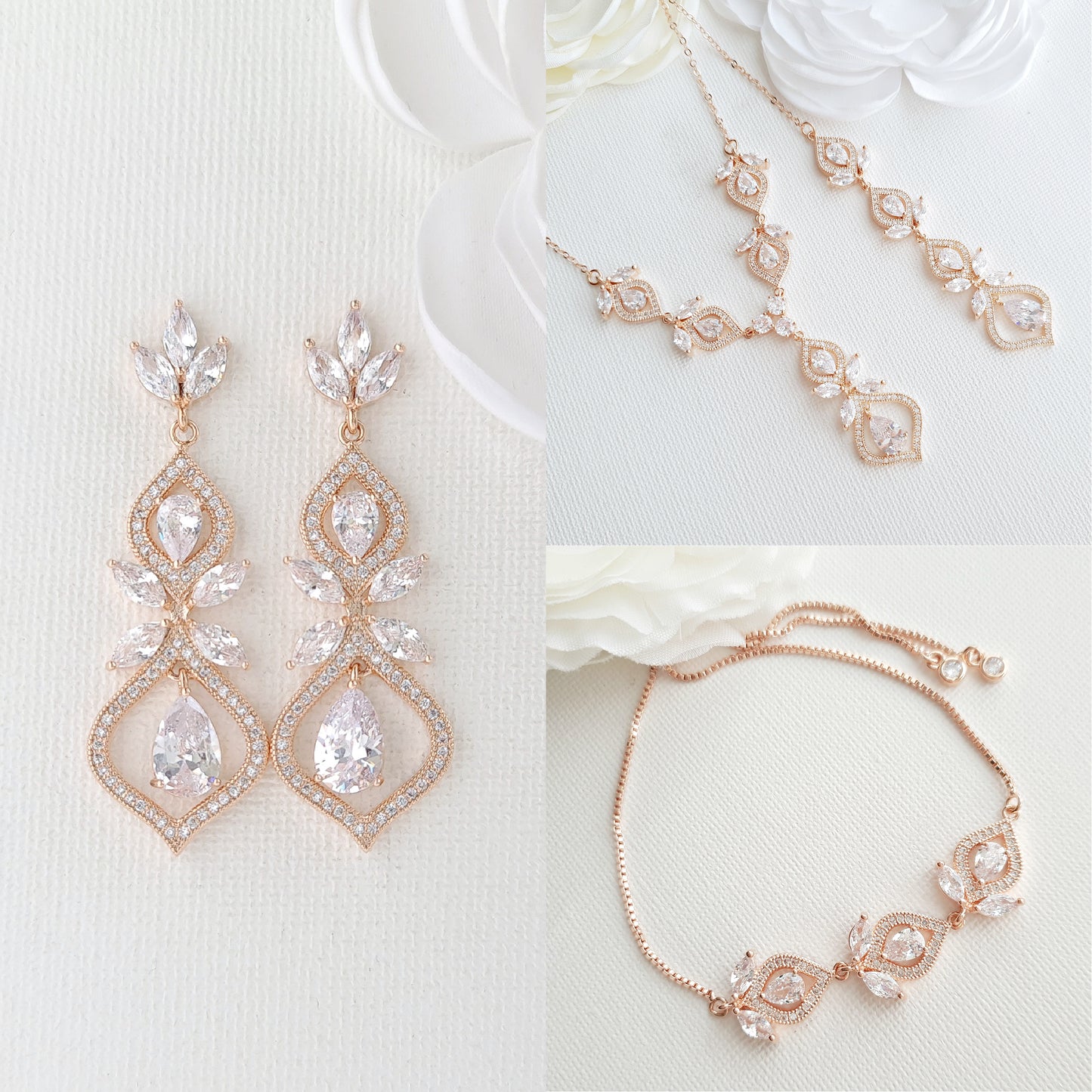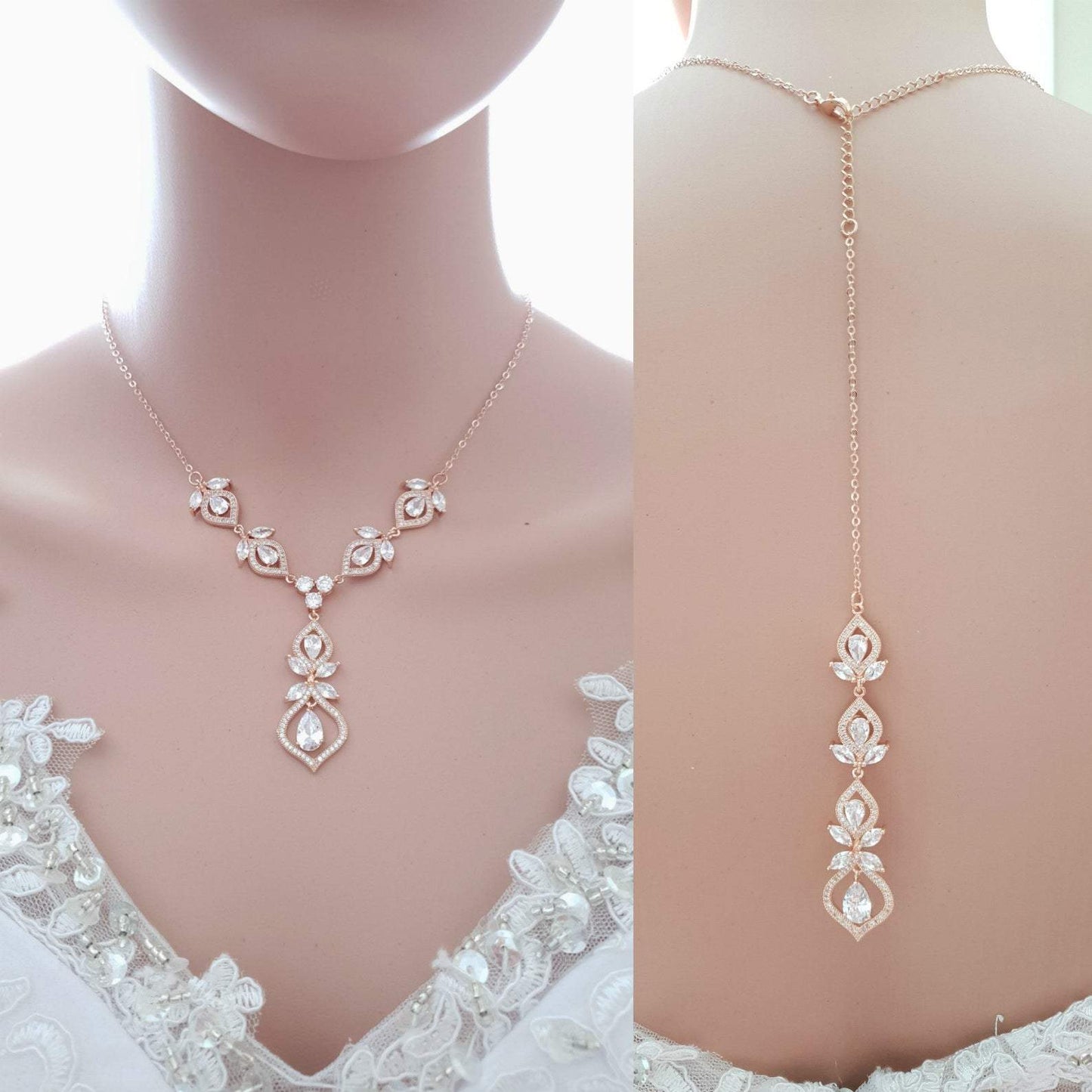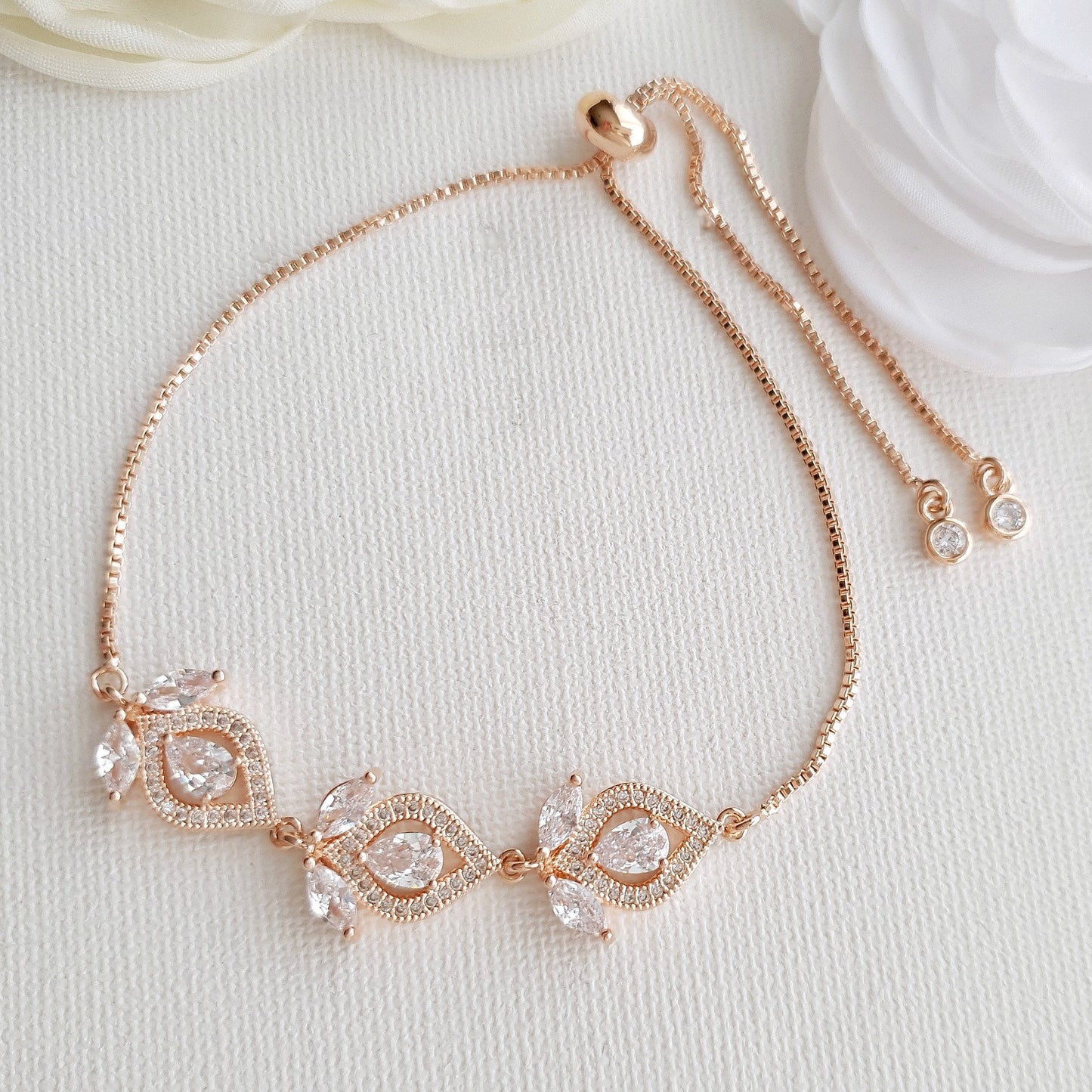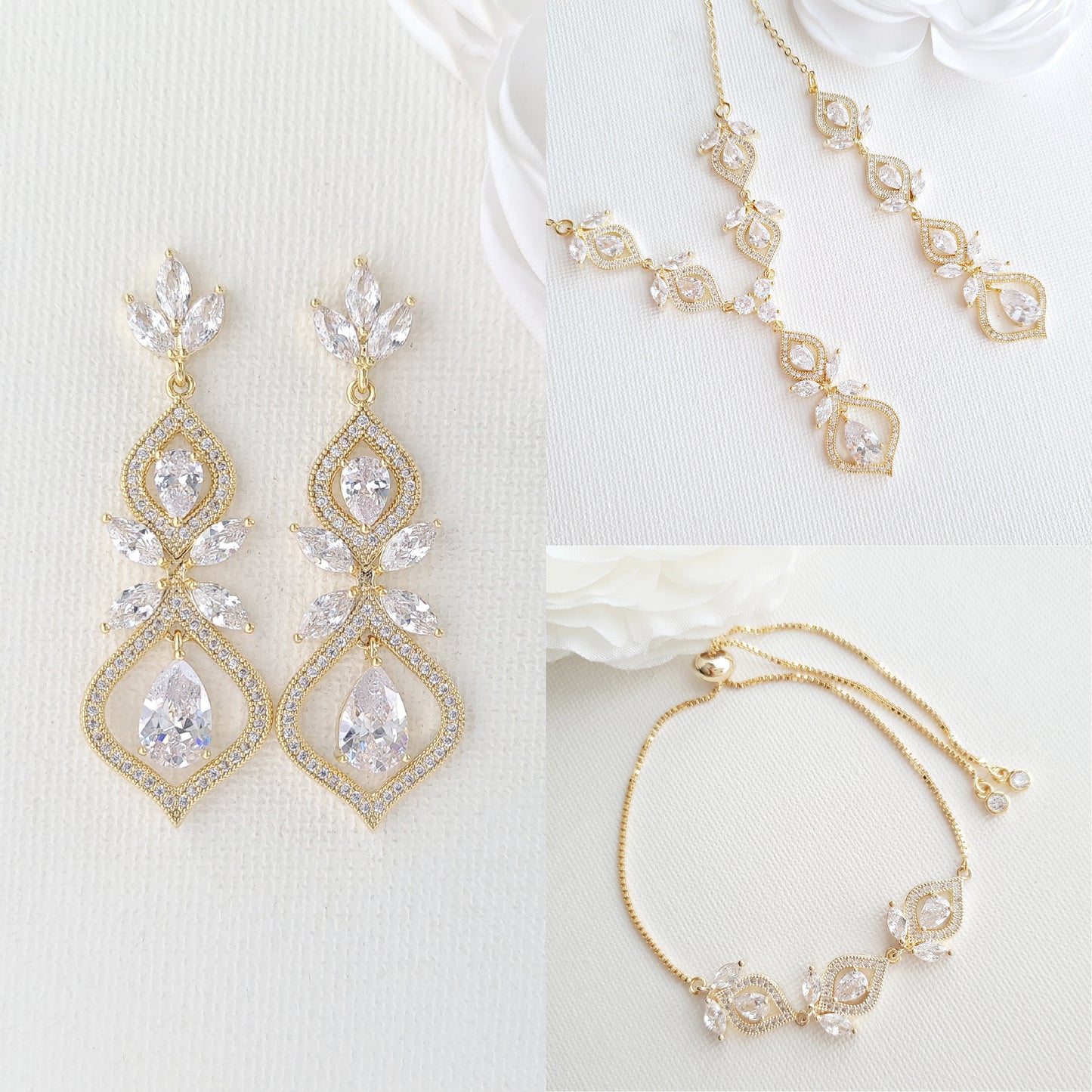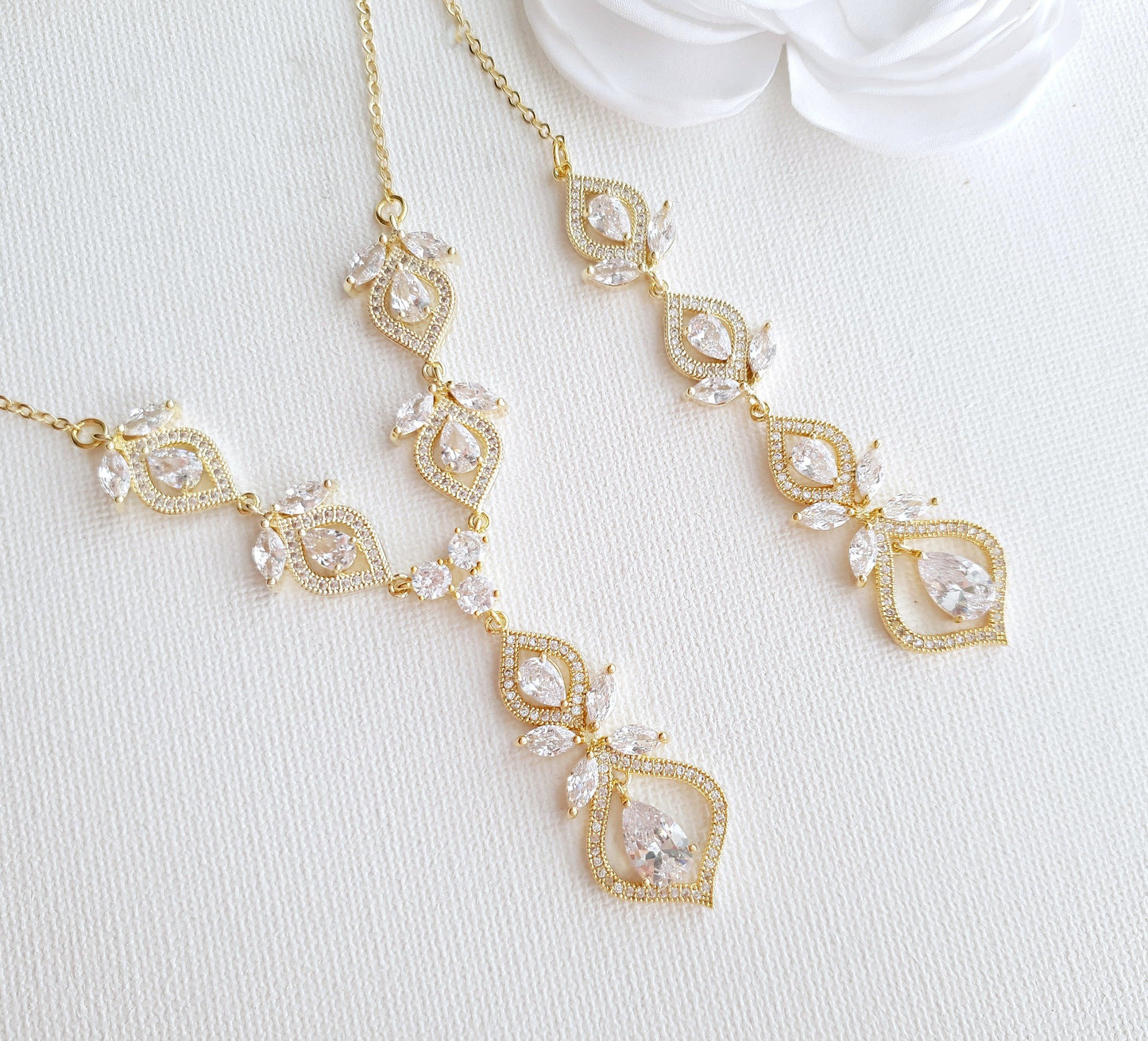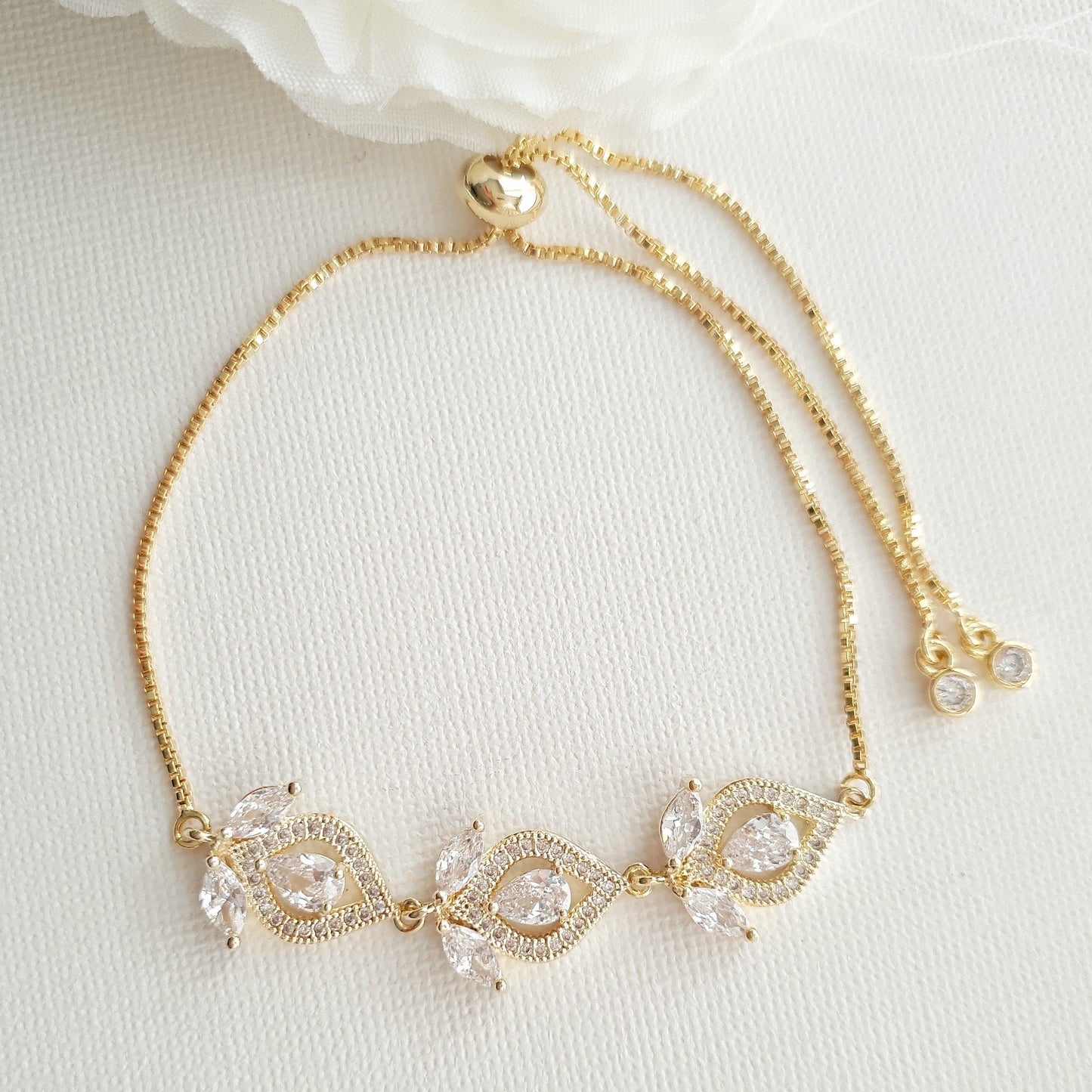 Great Benefits

* No MOQ- Only buy what your customers need.

* Exclusive Wholesale (B2B)

* Easy Ordering

Quality Products

* Quality Jewelry at Affordable Price, * Handpicked & Made to Perfection.

* Choice of metal Color/ Finish & Pearl colors

* Small Customizations where possible.

We Commit & Deliver

* Fast, Secure, Reliable Shipping, We ship worldwide

* Affordable, Profitable, Quality Jewelry

* Best Support, Service, Satisfaction-* We Are Here To Help