Pink Gold Bridal Earrings-Wavy
Pink Gold Earrings for Brides & Wedding
Rose gold is an amazing color that combines three metal colors of gold, silver, and copper. If brides, bridesmaids, and women are looking for jewelry with pink visual impact, rose gold or pink gold as it is also known is color is a way to go. The rose gold color is a close match with your pink or blush tone dress, whatever the occasion may be. 
We have created these pink gold bridal earrings which are combined with clear and sparkly cubic zirconia. The earrings mainly showcase the sparkly the crystals with the underlying tone of pink or blush which is the effect of the rose gold and cubic zirconia combined. 
These clear pink gold earrings are designed with decorative ear top and teardrop CZ crystal. The ear post is made of stainless steel which is suitable for most of women. The pink gold earrings or rose gold earrings are available in two other finishes of yellow gold and silver color. The gold is 14K gold plating and silver is rhodium plated. 
Measurement:-
# length of Earring from top of Earring is approx 1.4 inches or 3.5 cms.
Share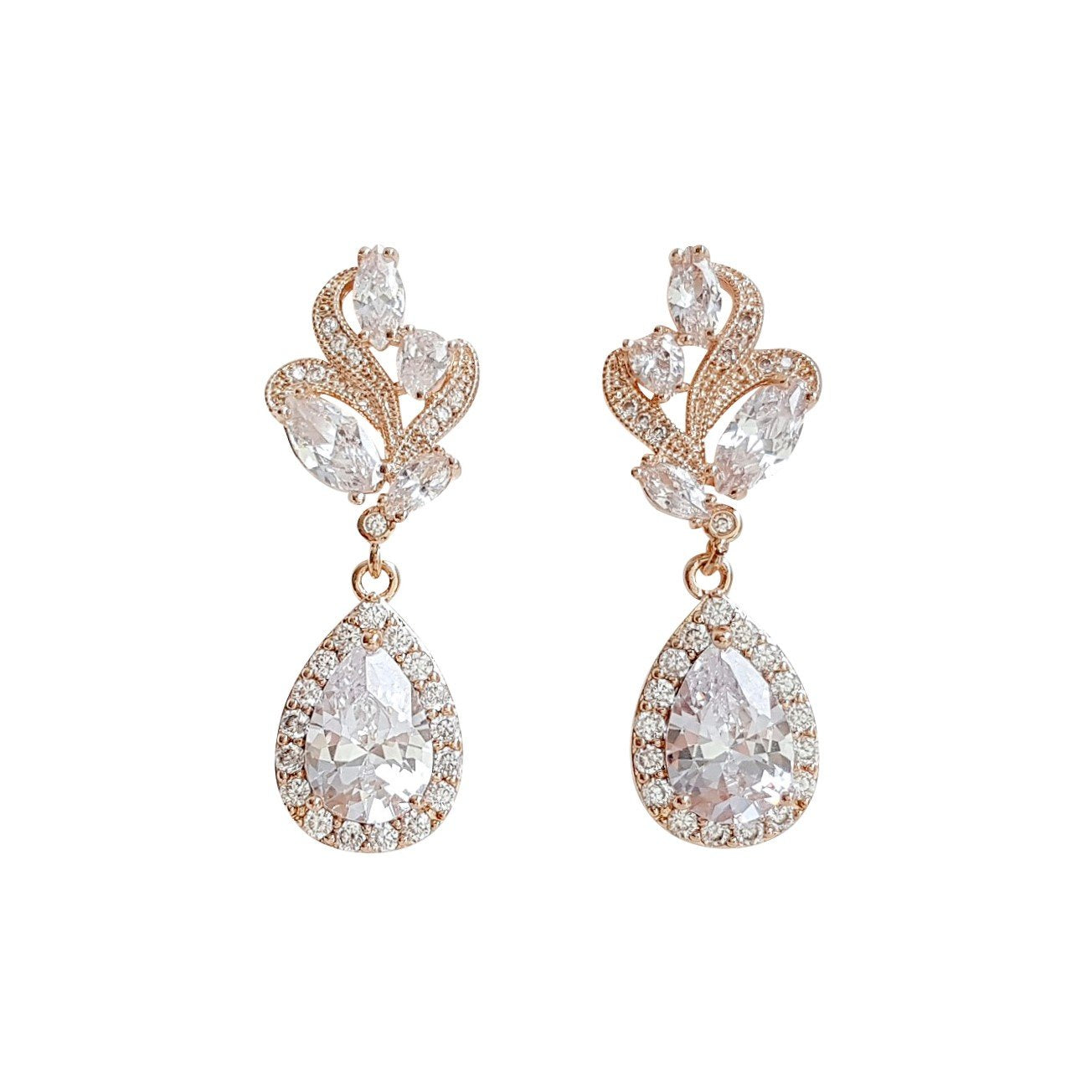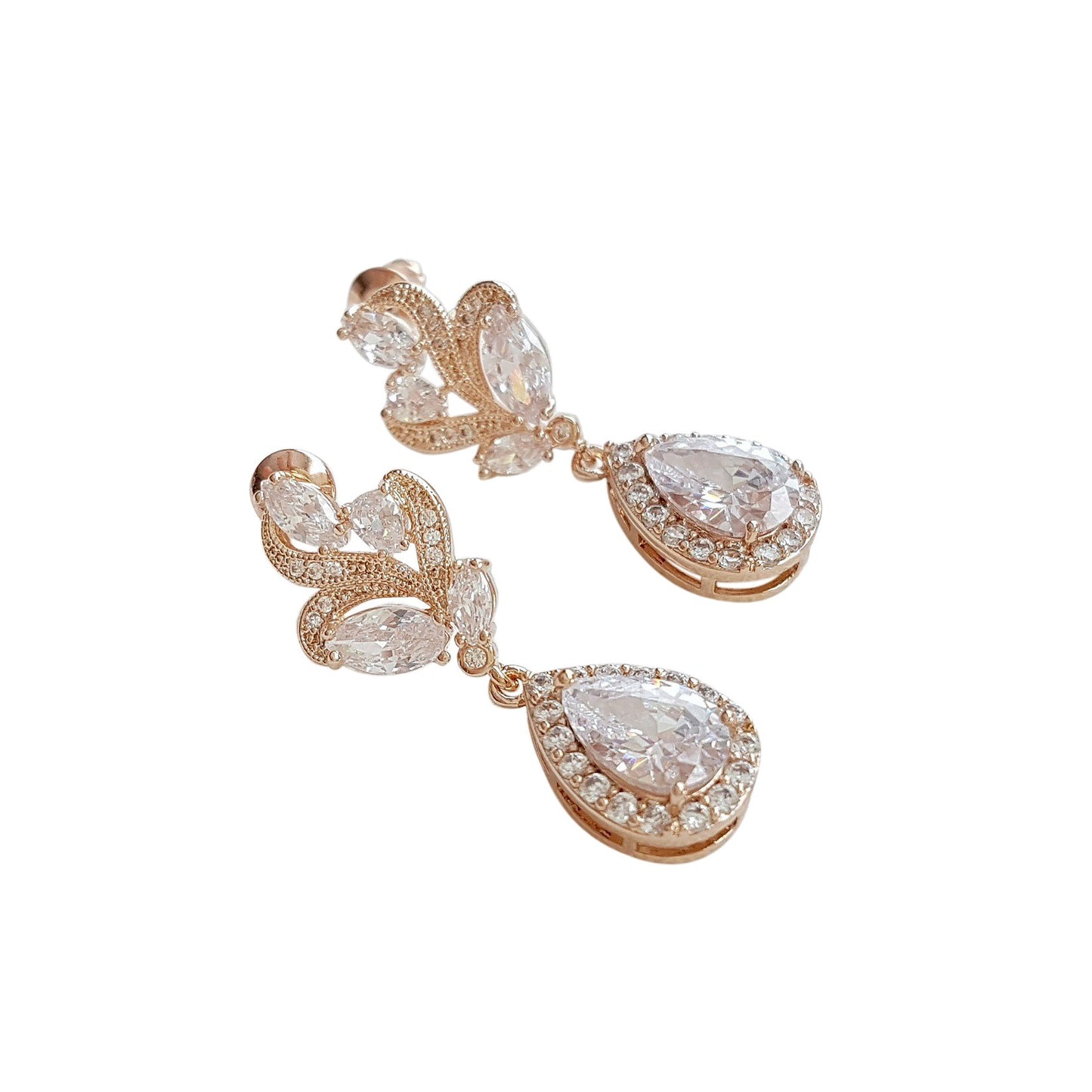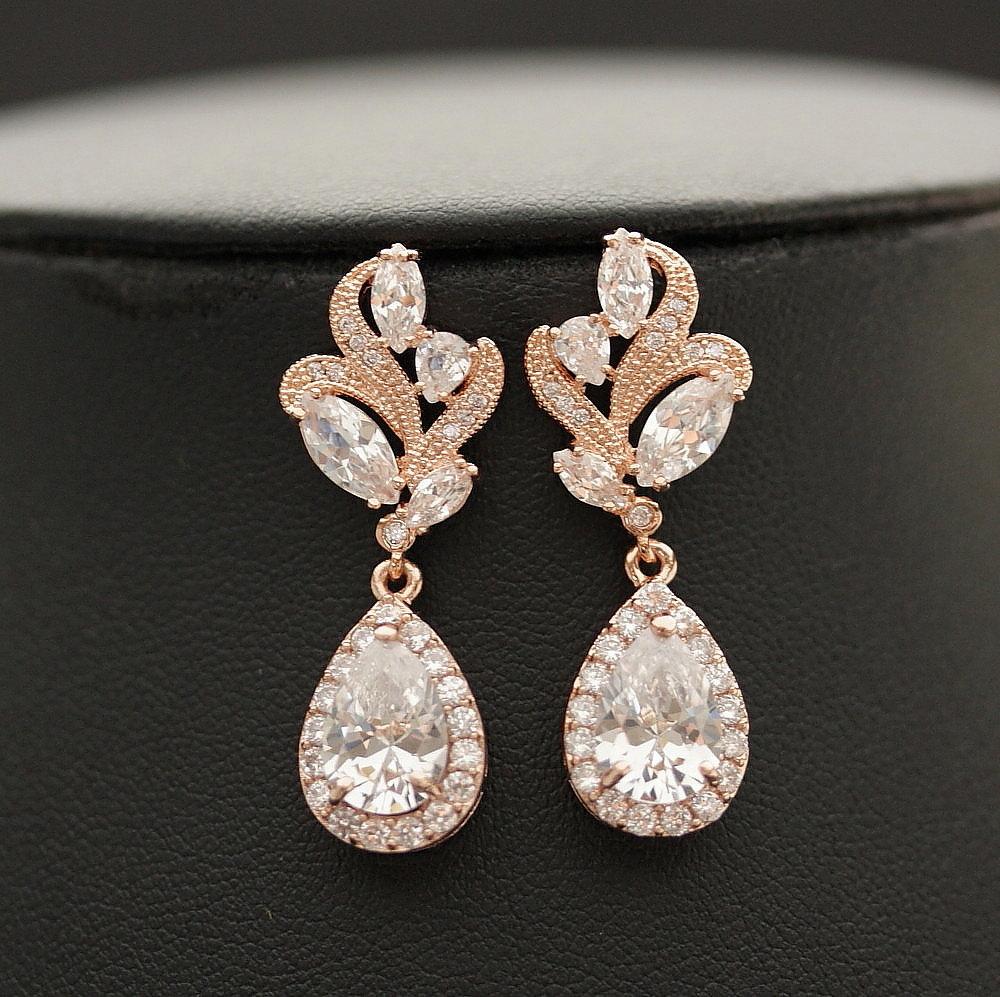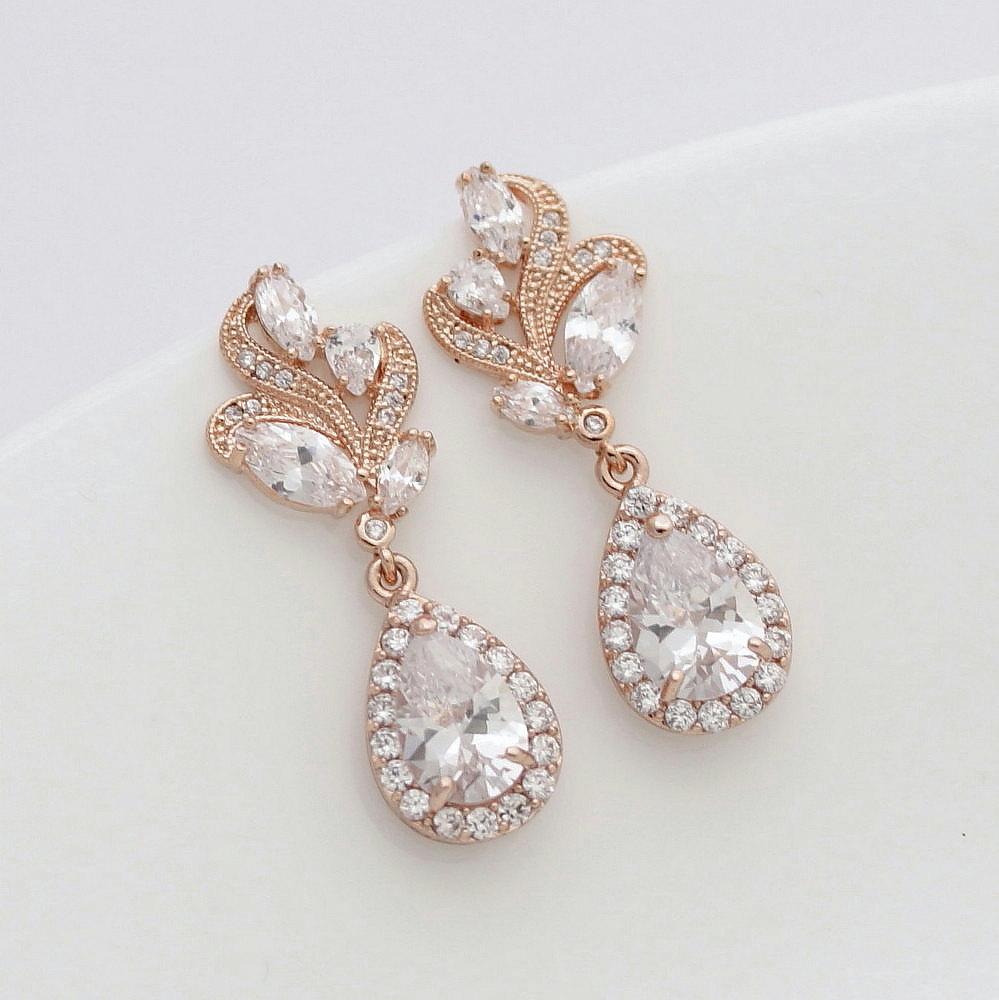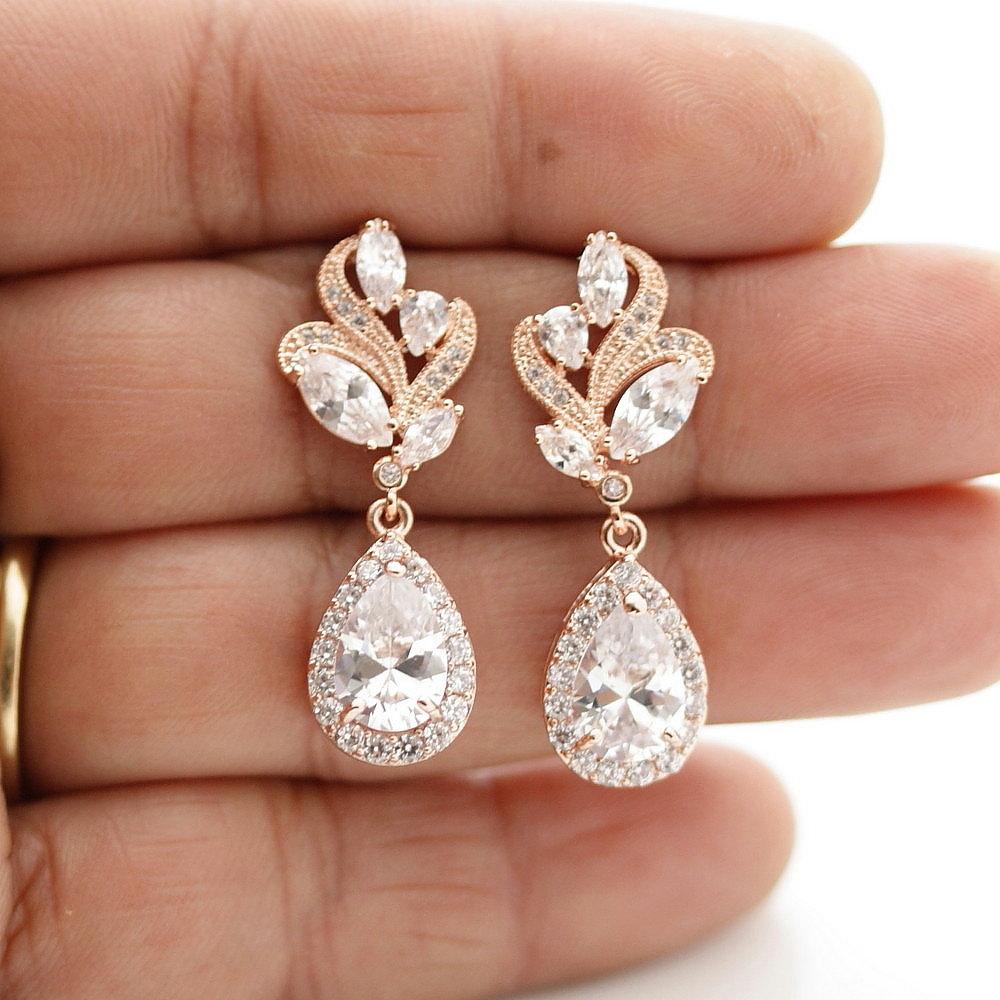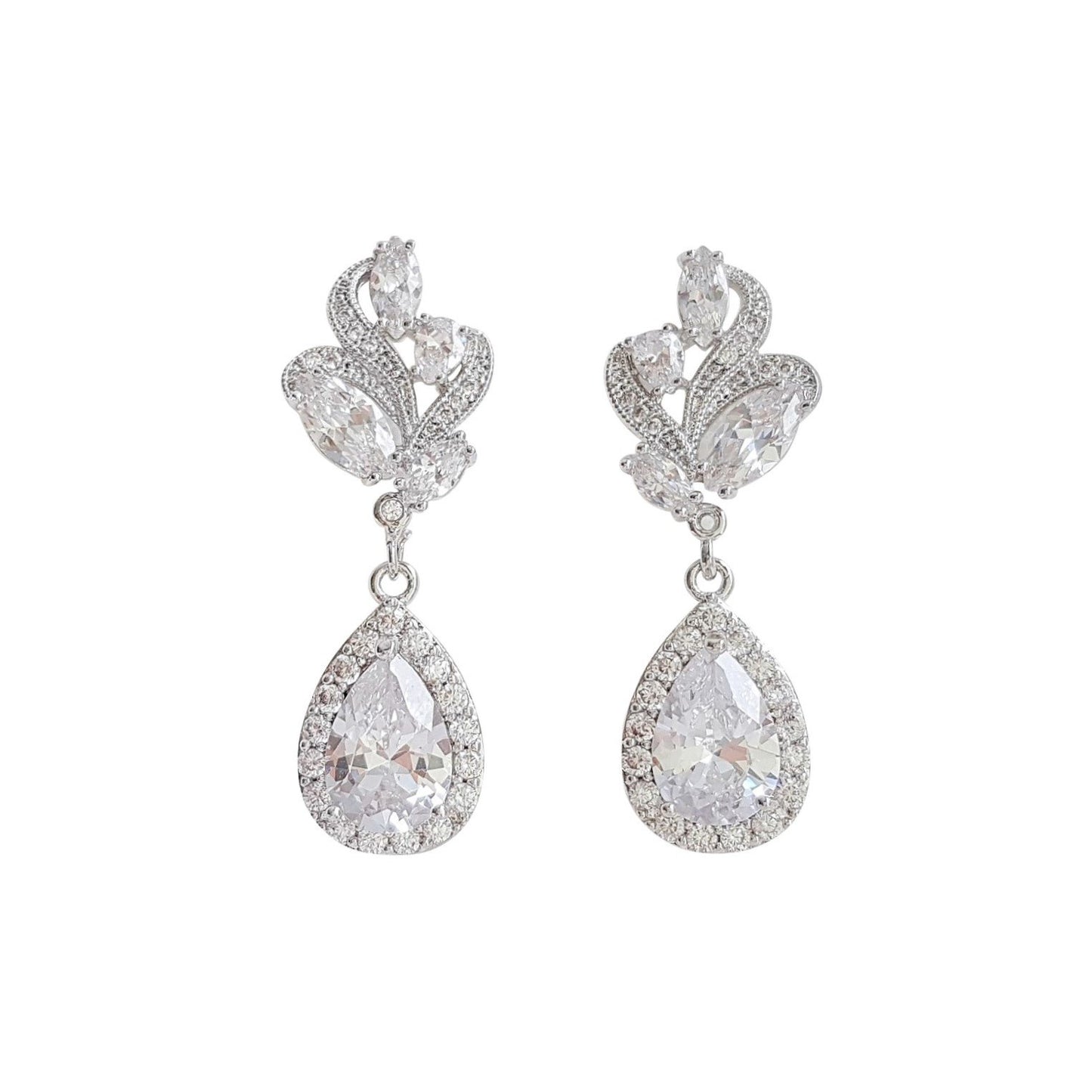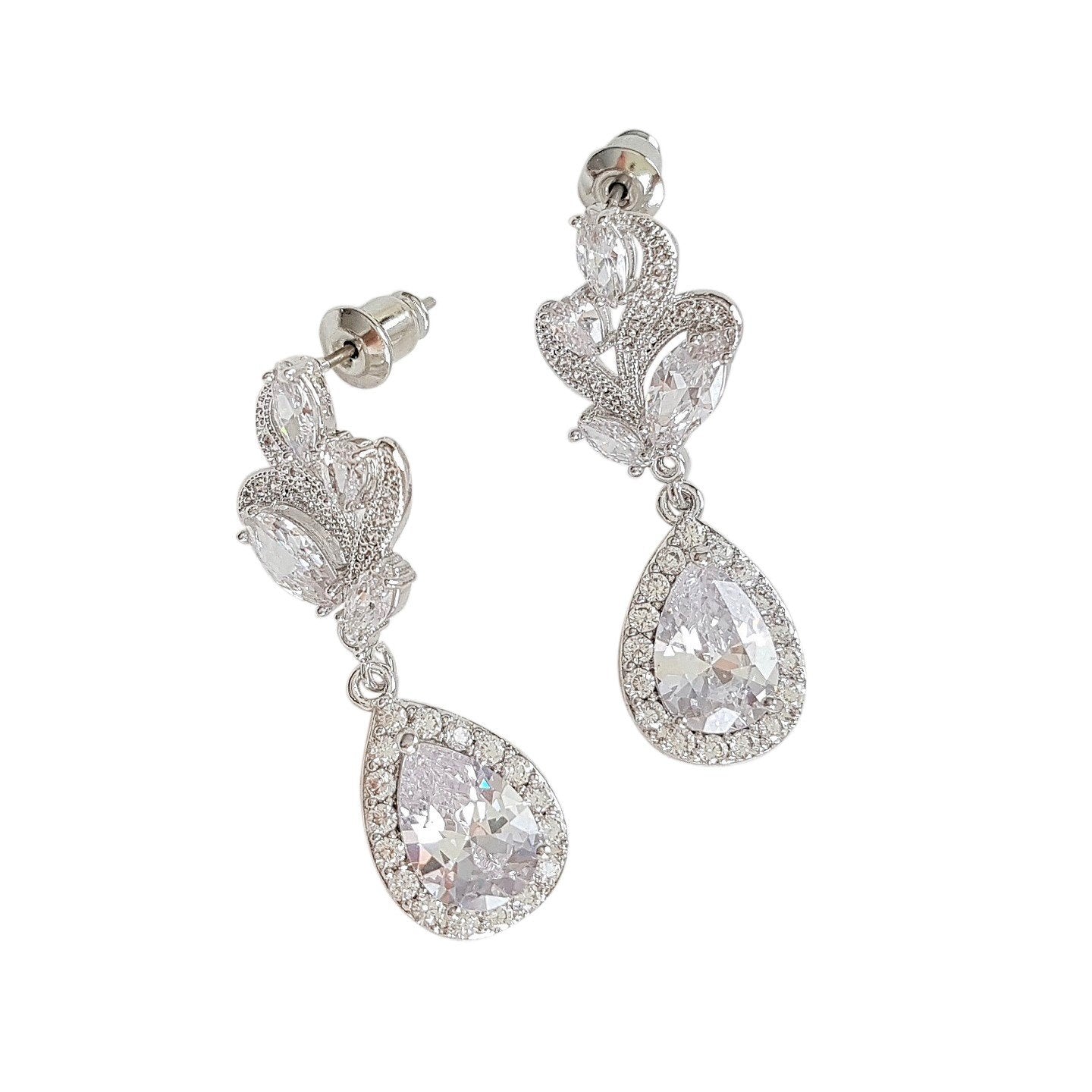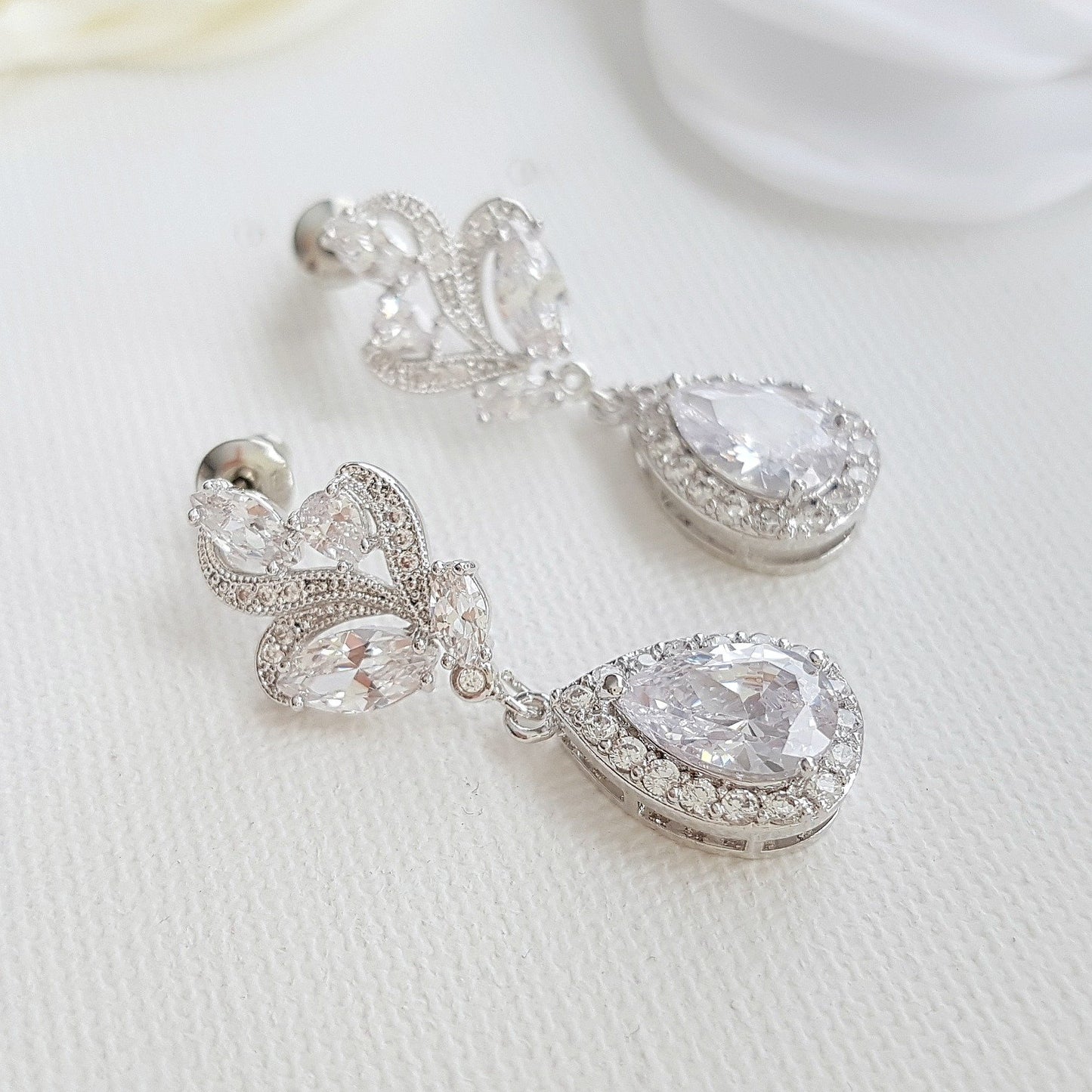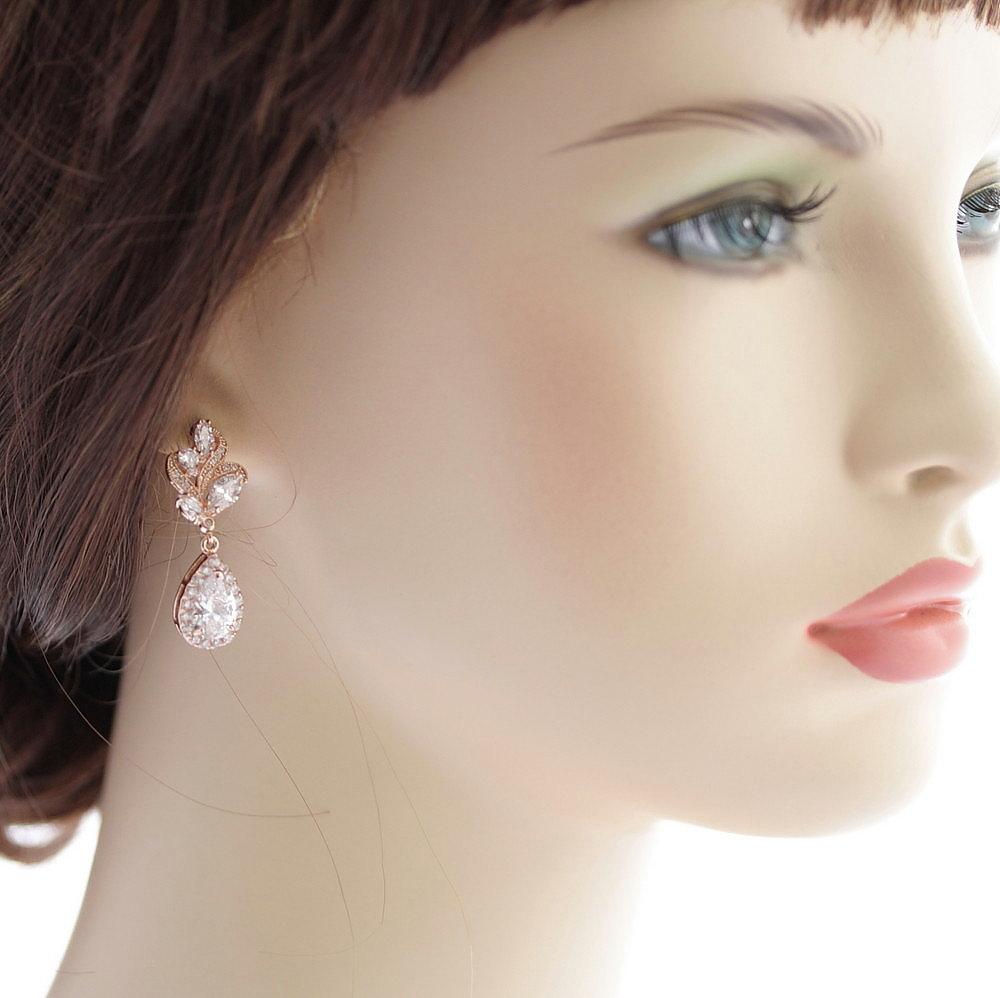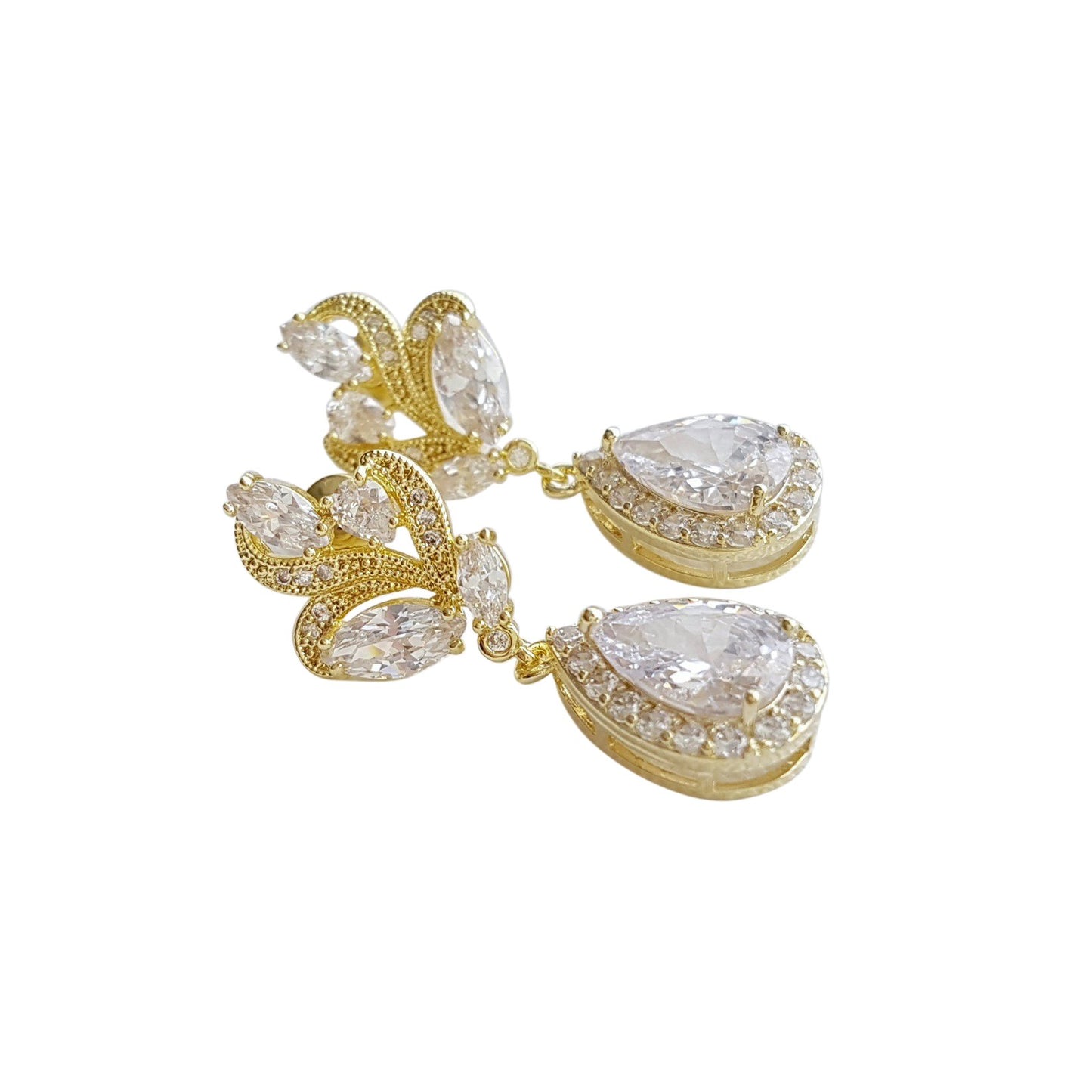 Great Benefits

* No MOQ- Only buy what your customers need.

* Exclusive Wholesale (B2B)

* Easy Ordering

Quality Products

* Quality Jewelry at Affordable Price, * Handpicked & Made to Perfection.

* Choice of metal Color/ Finish & Pearl colors

* Small Customizations where possible.

We Commit & Deliver

* Fast, Secure, Reliable Shipping, We ship worldwide

* Affordable, Profitable, Quality Jewelry

* Best Support, Service, Satisfaction-* We Are Here To Help