Necklace and Earring Set for Wedding in Rose Gold-Hazel
Necklace and Earrings Set with Rose Gold and Cubic Zirconia is a Sparkly and Stylish Jewelry for Your Wedding Day
These beautiful rose gold necklace and earrings sets are made for the wedding and special occasion look. It is elegant with sparkle and a touch of rose gold. The jewelry set offers a stylish look with your bridal and evening outfits.
The pendant drop and earrings are made of cubic zirconia. The necklace comes with a delicate chain of two lengths. The earrings are long and match perfectly with the necklace. Both the necklace and earrings are made of small teardrops.
This wedding jewelry set in rose gold is also available in gold and silver tones. The earrings are lightweight ( weighing approx 3 grams) and easy on your ears to wear for long hours. 
Measurement:-

The length of the earring from the top is approx 1 6/8 inches or 4.5 cms, width is approx 6 mm

The Length of Necklace -Comes with 16 or 18-inch chain with 2-inch extension and pendant drop is 1 1/8 inches or 2.7 cms, width is 8 mm.
Share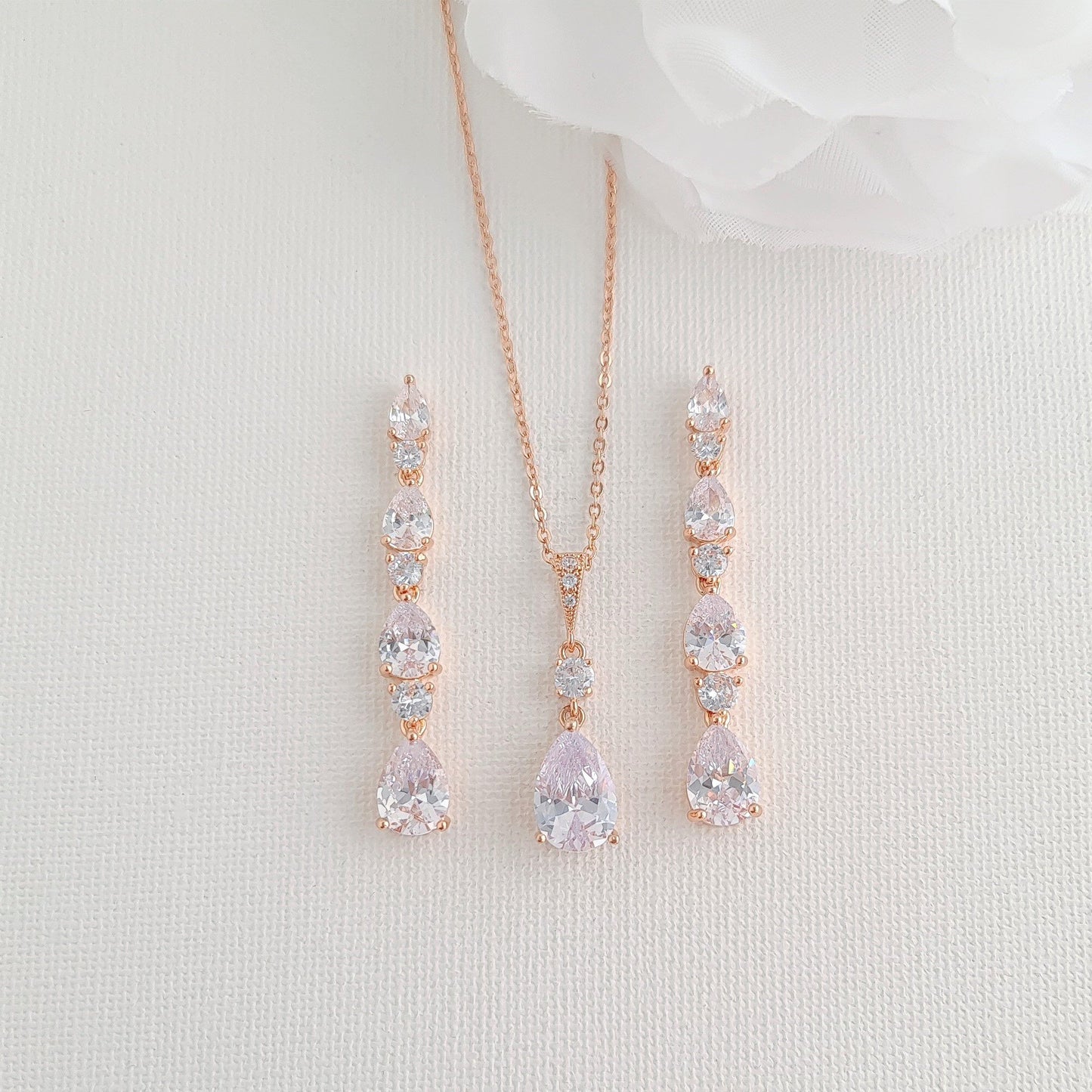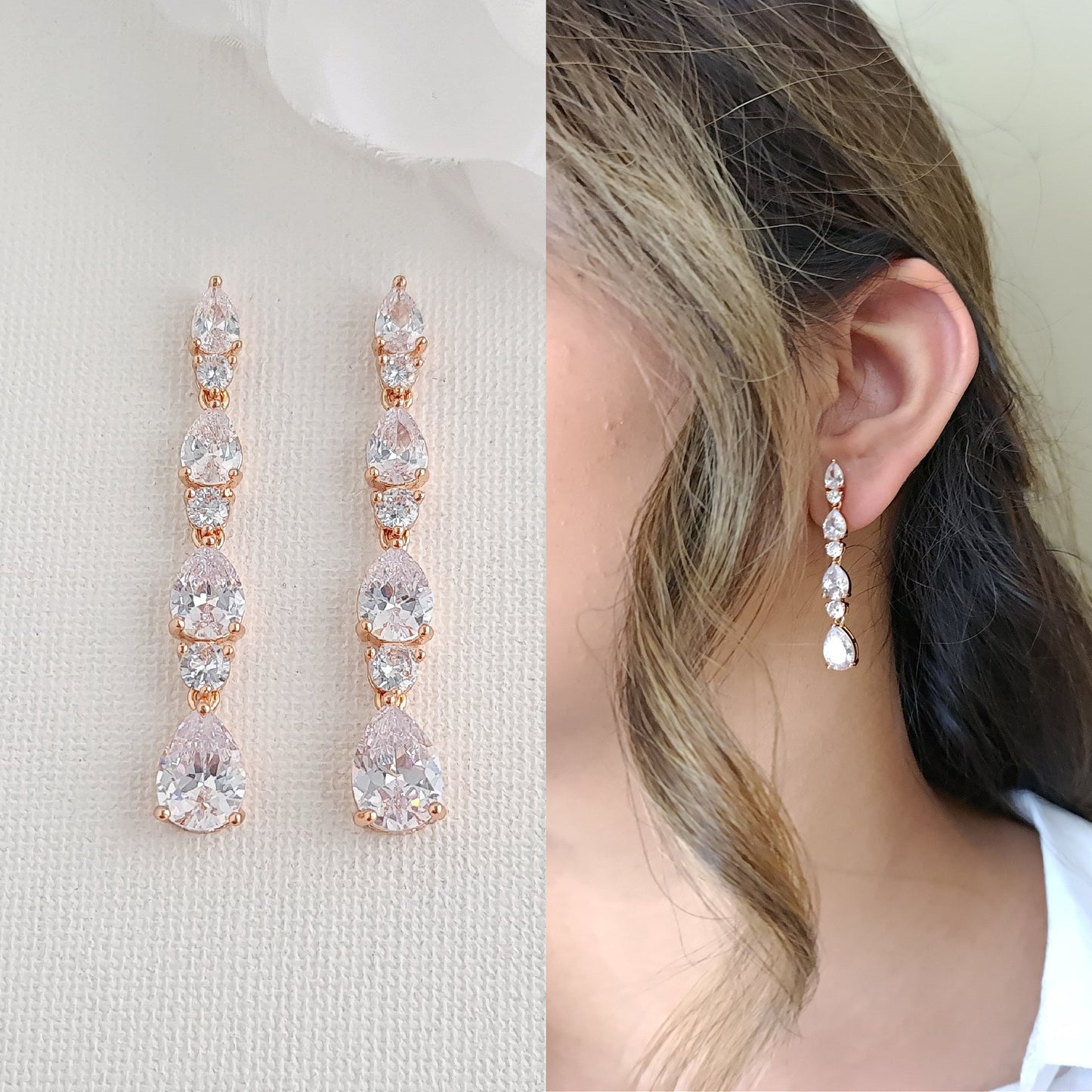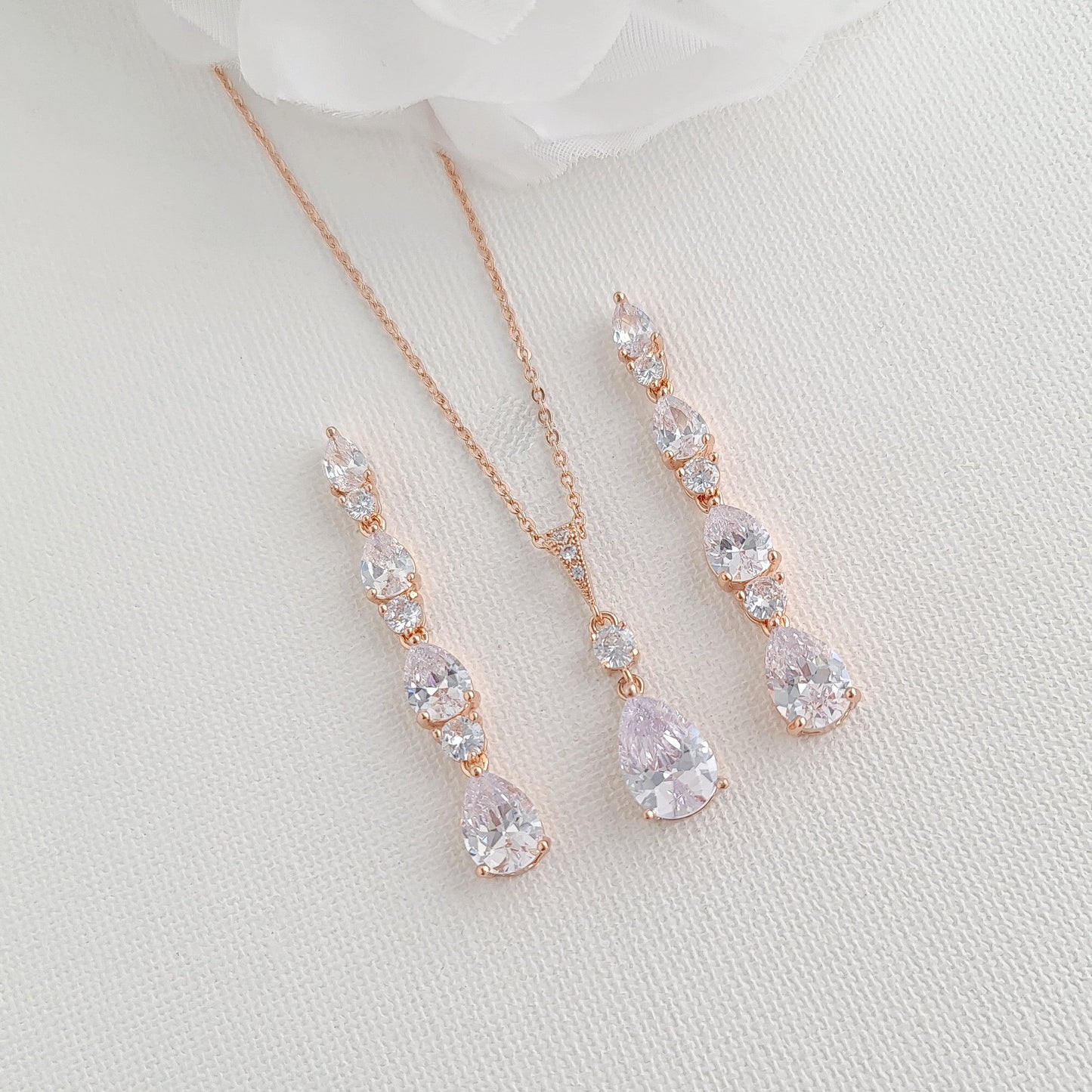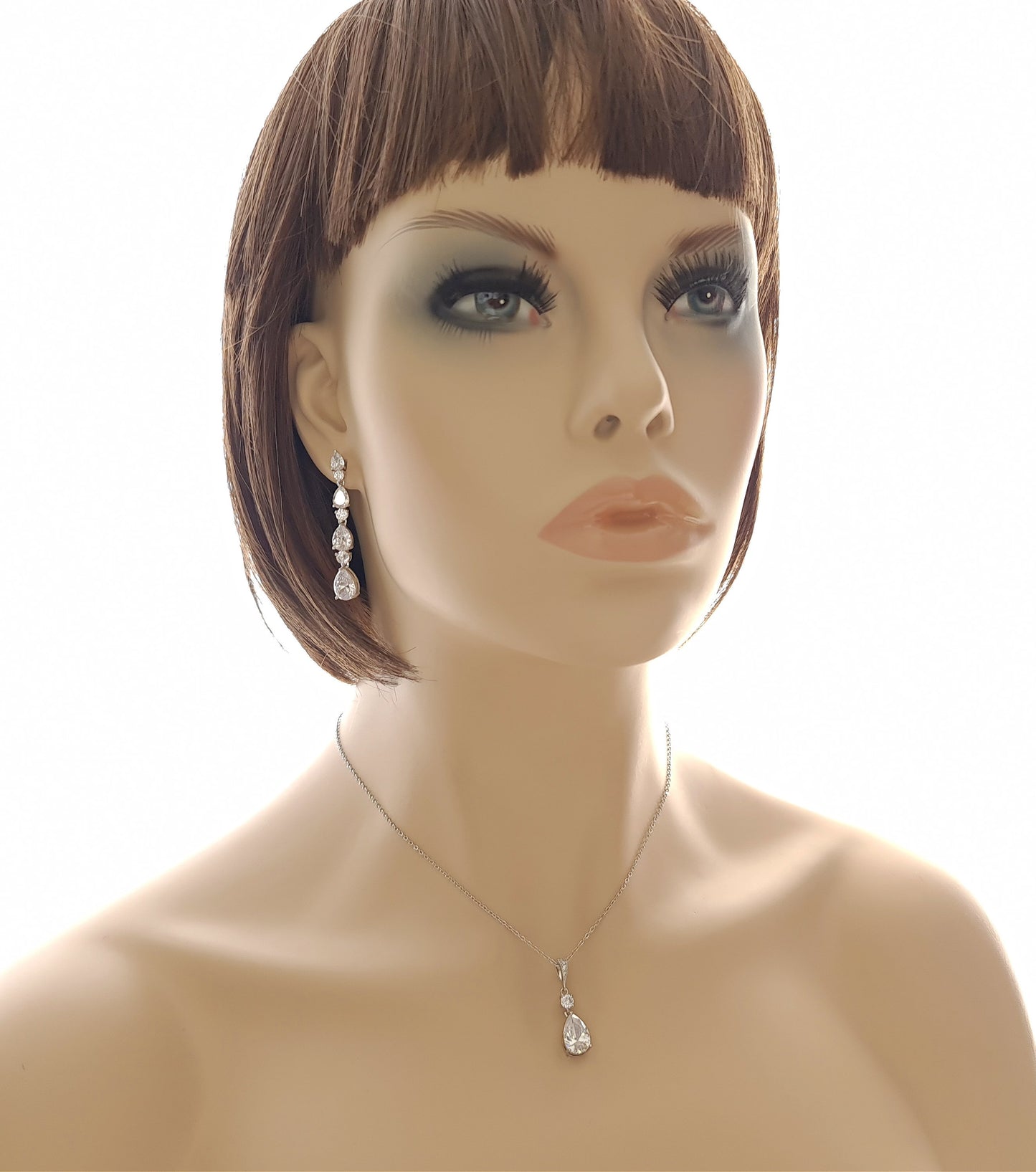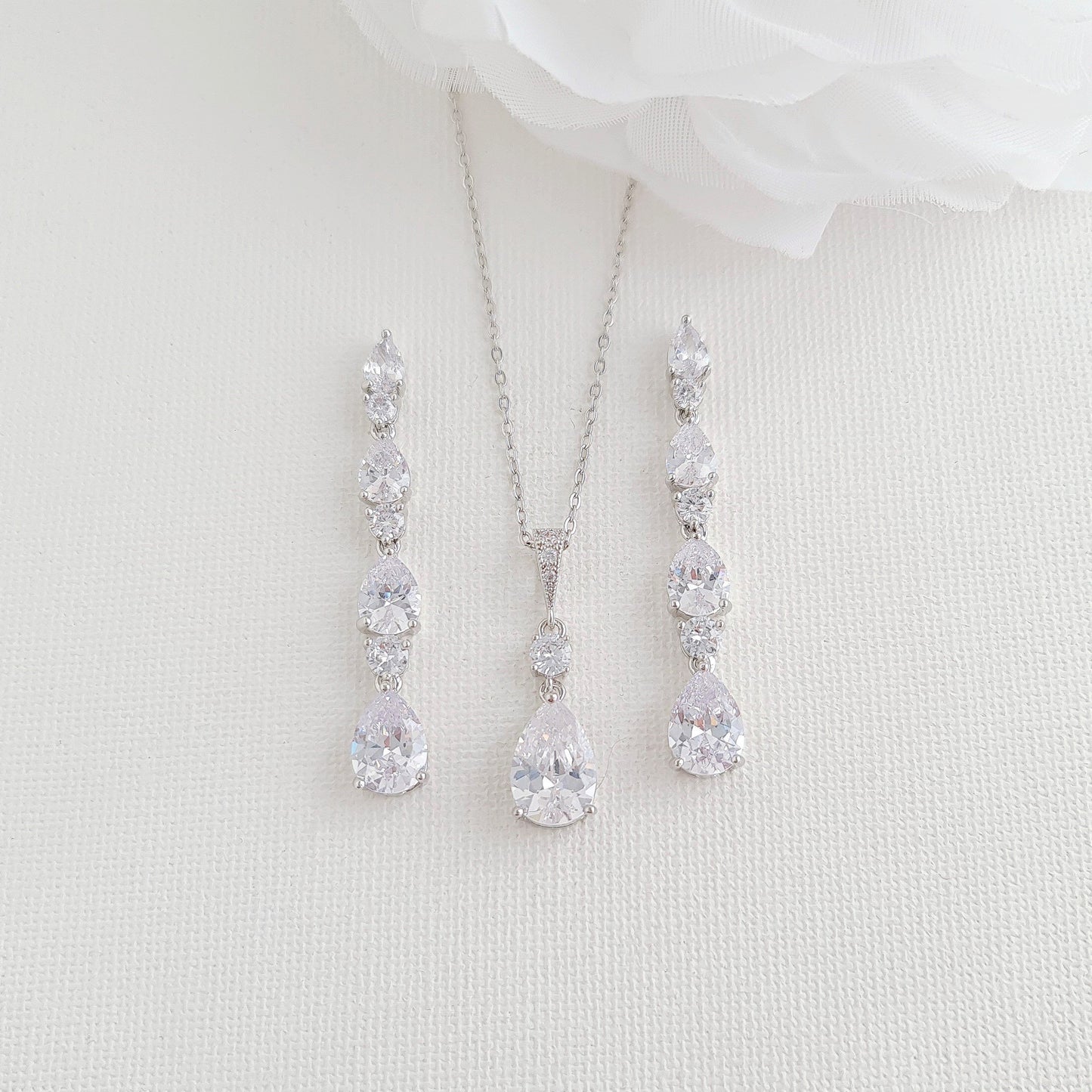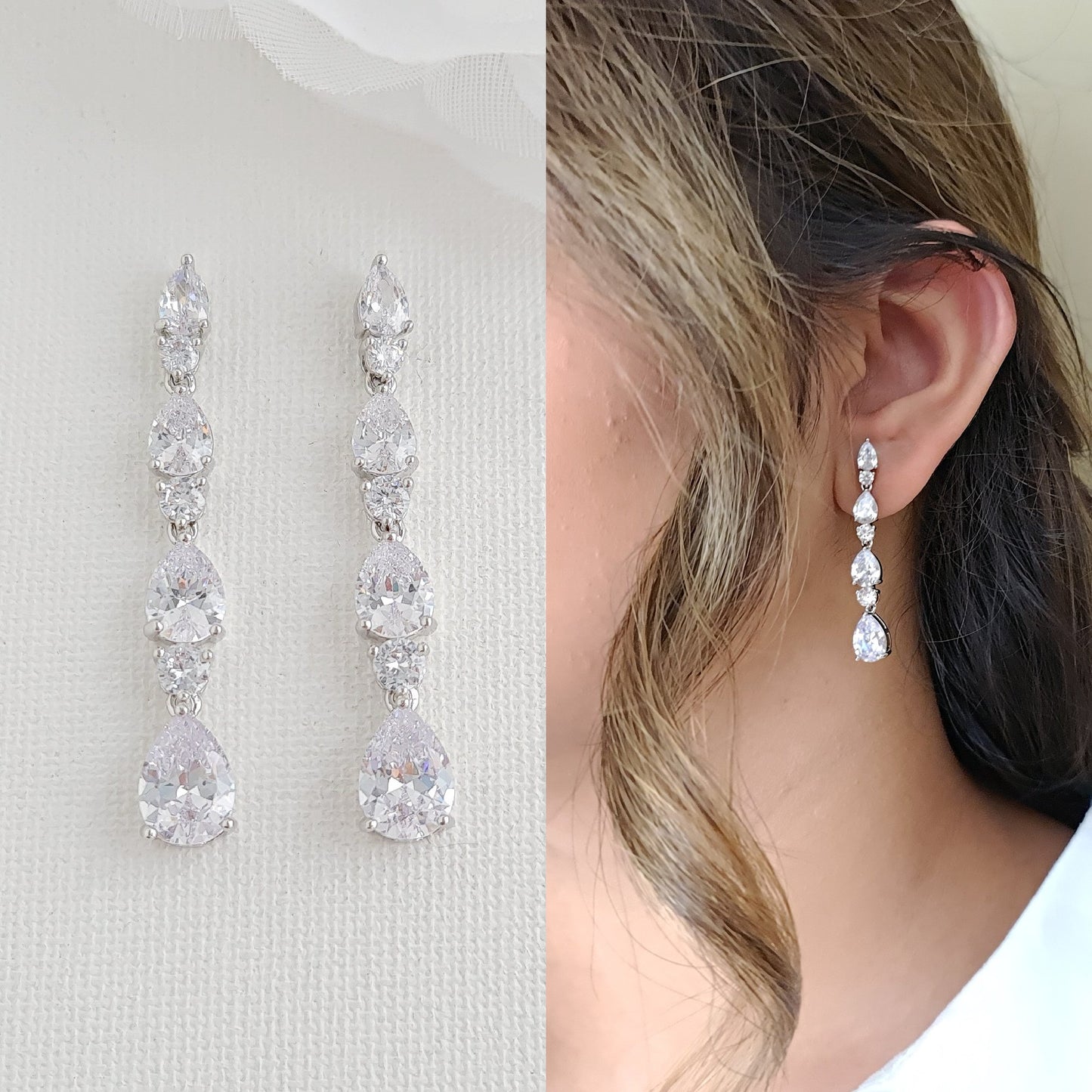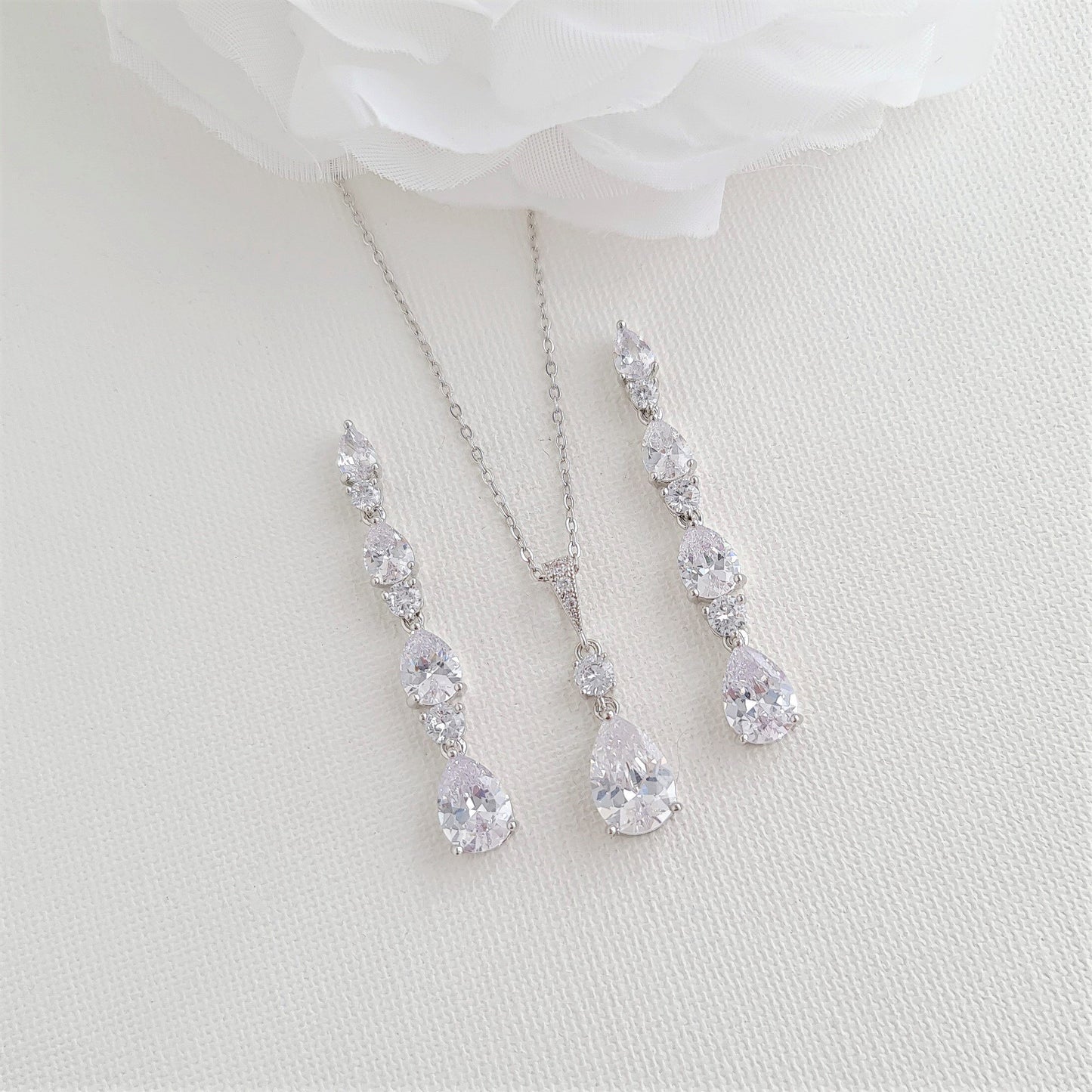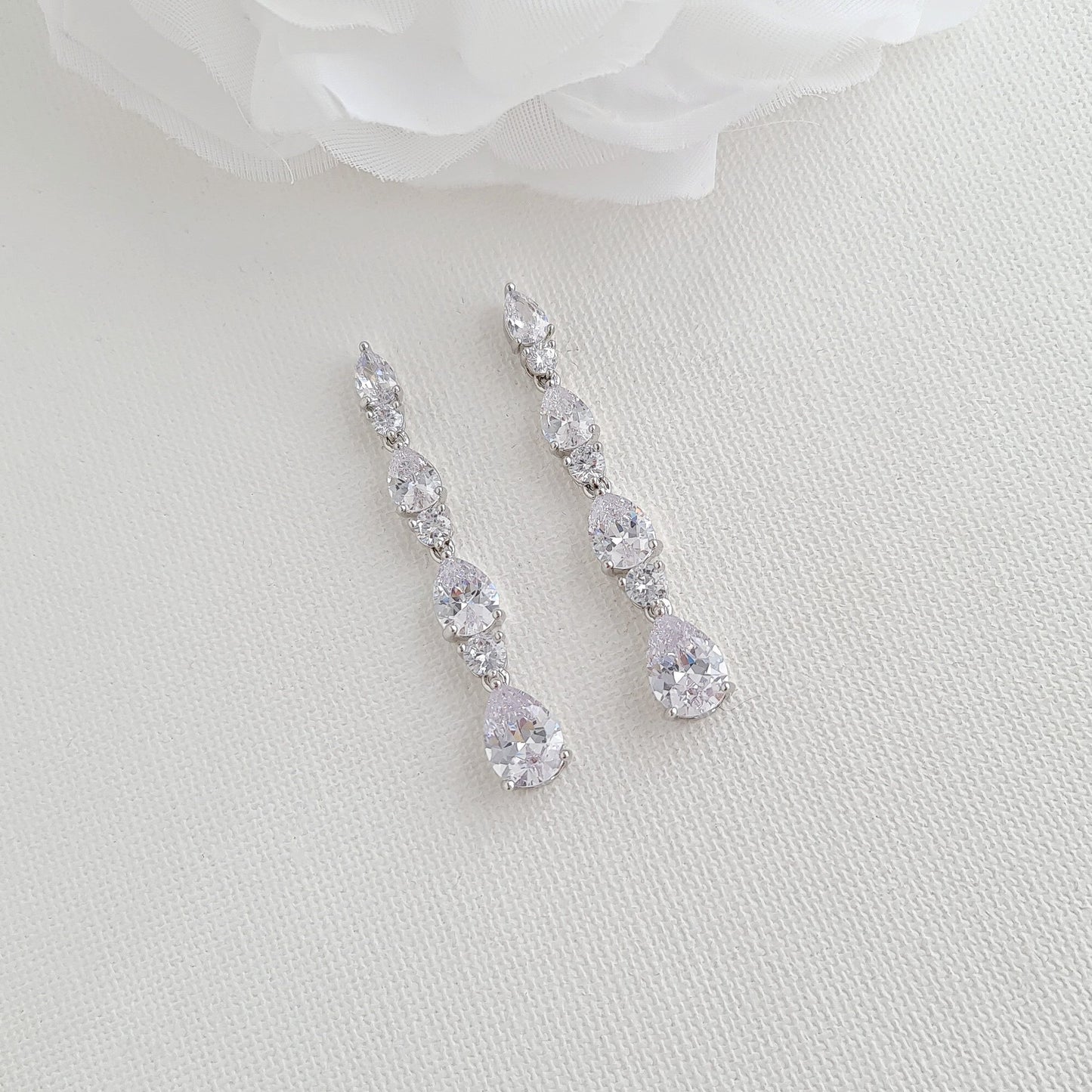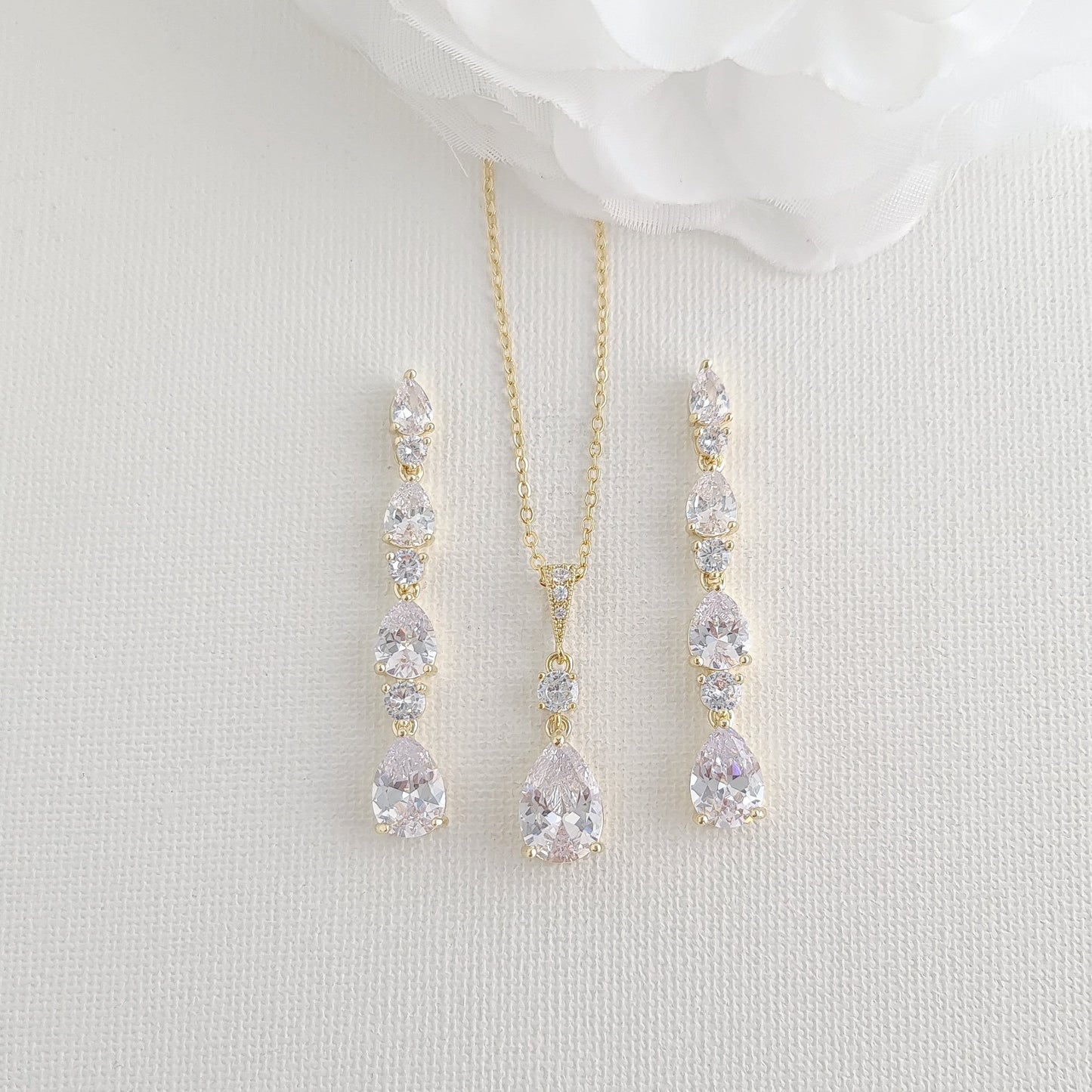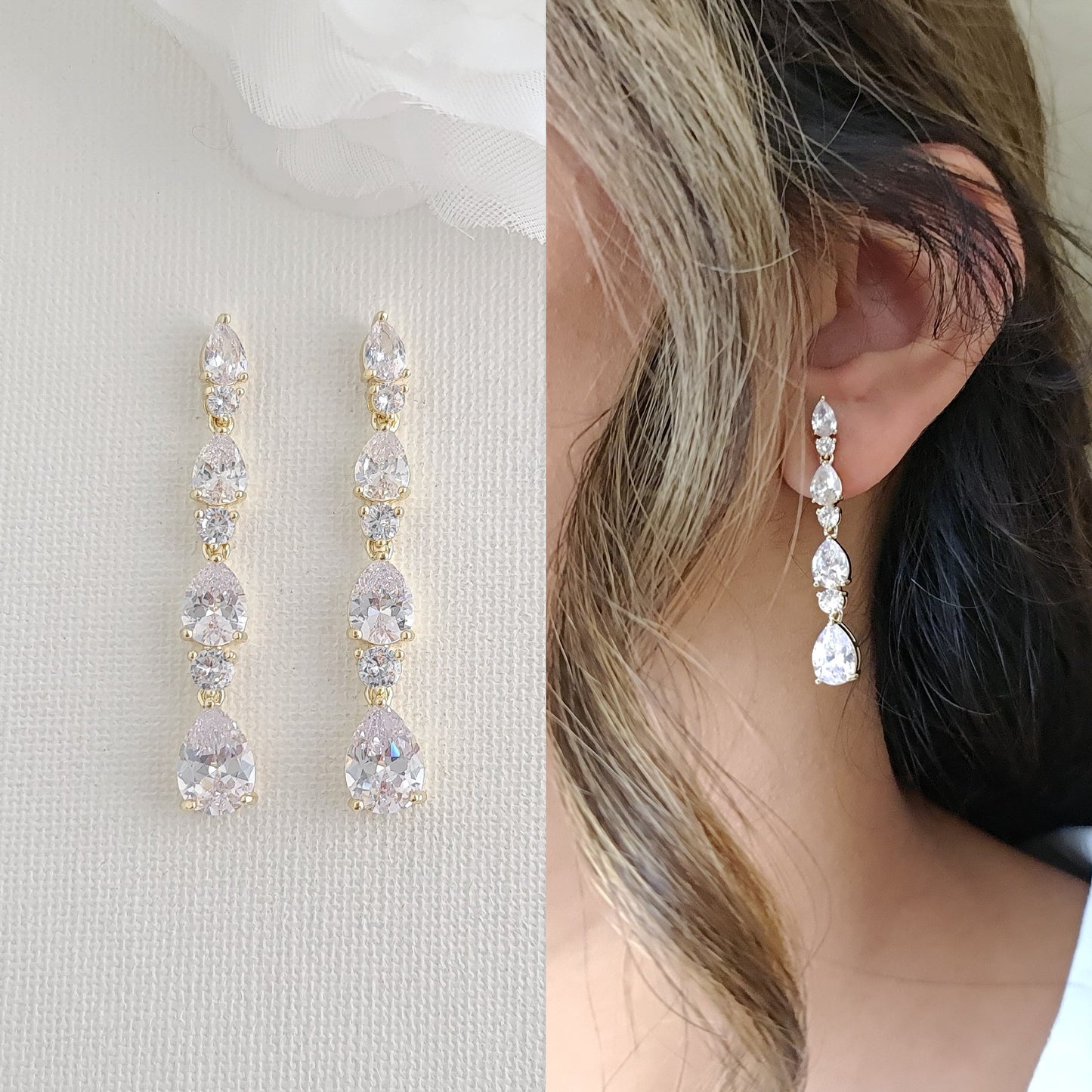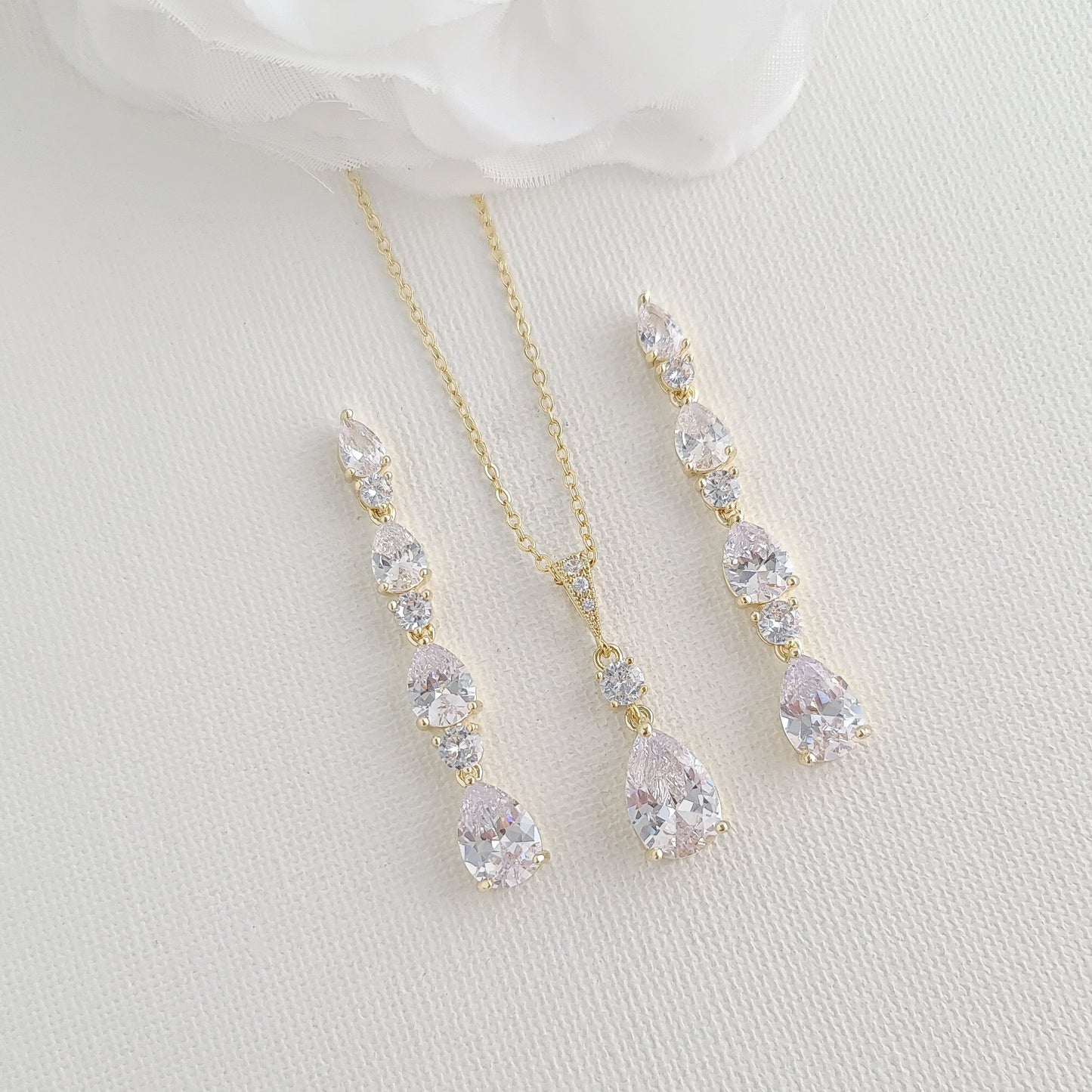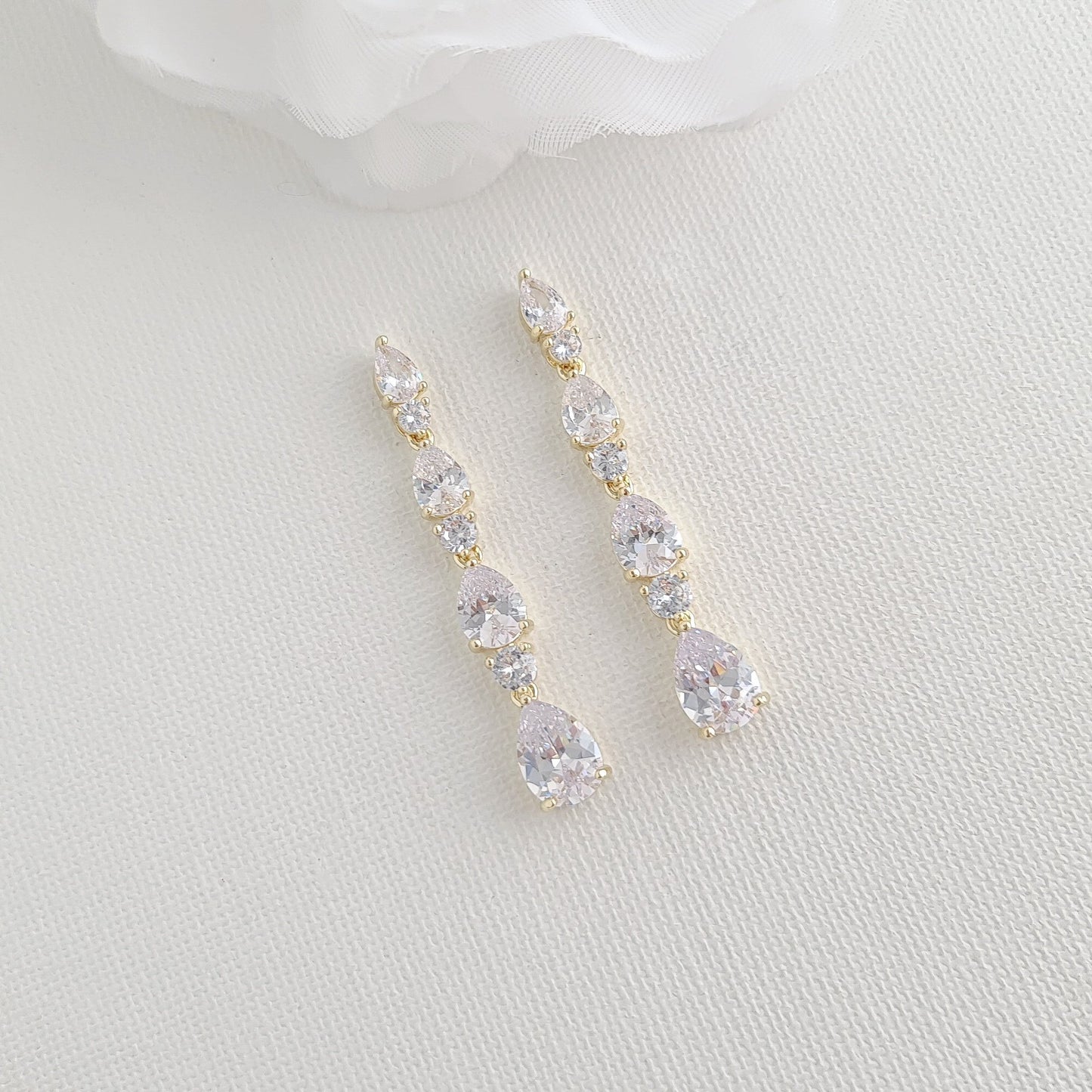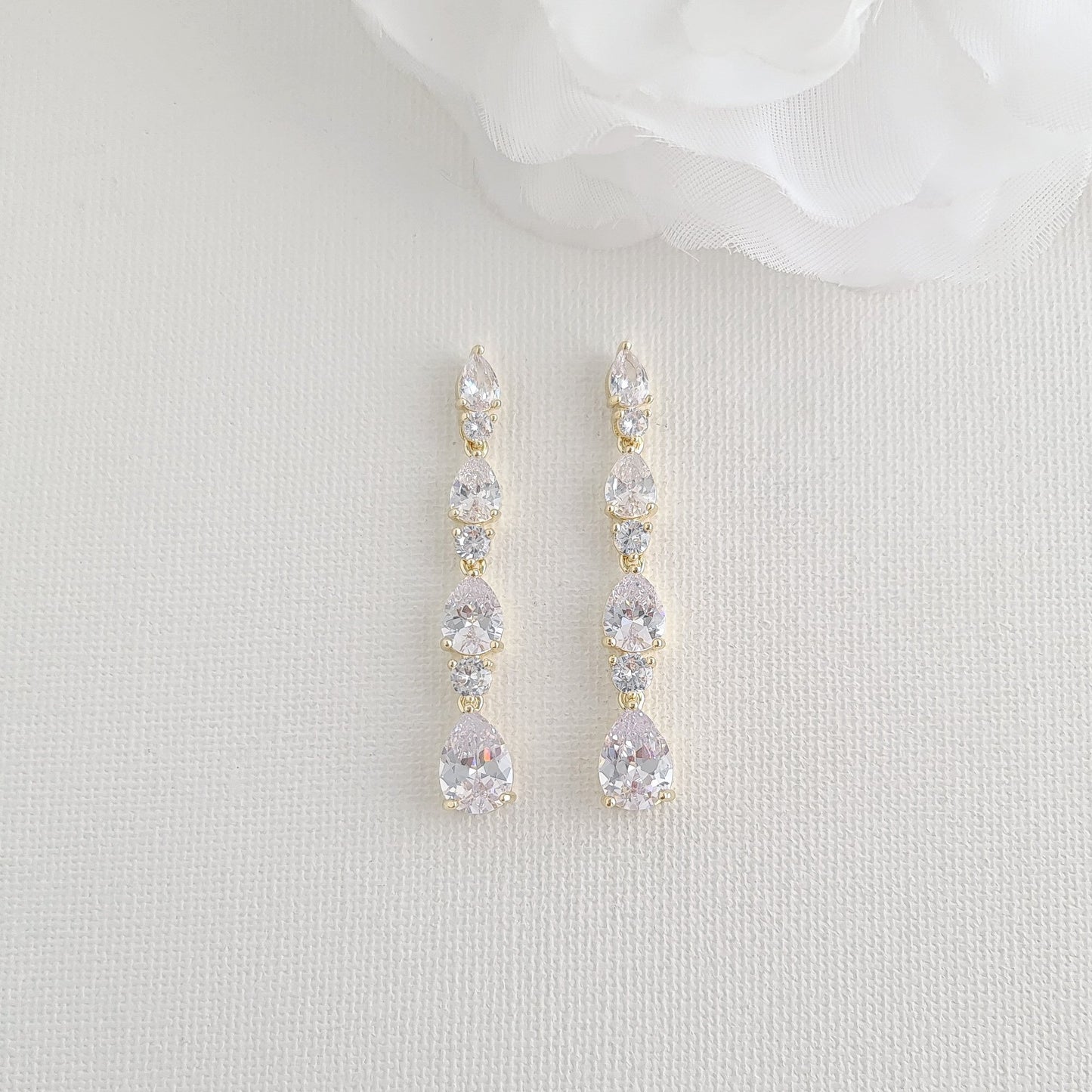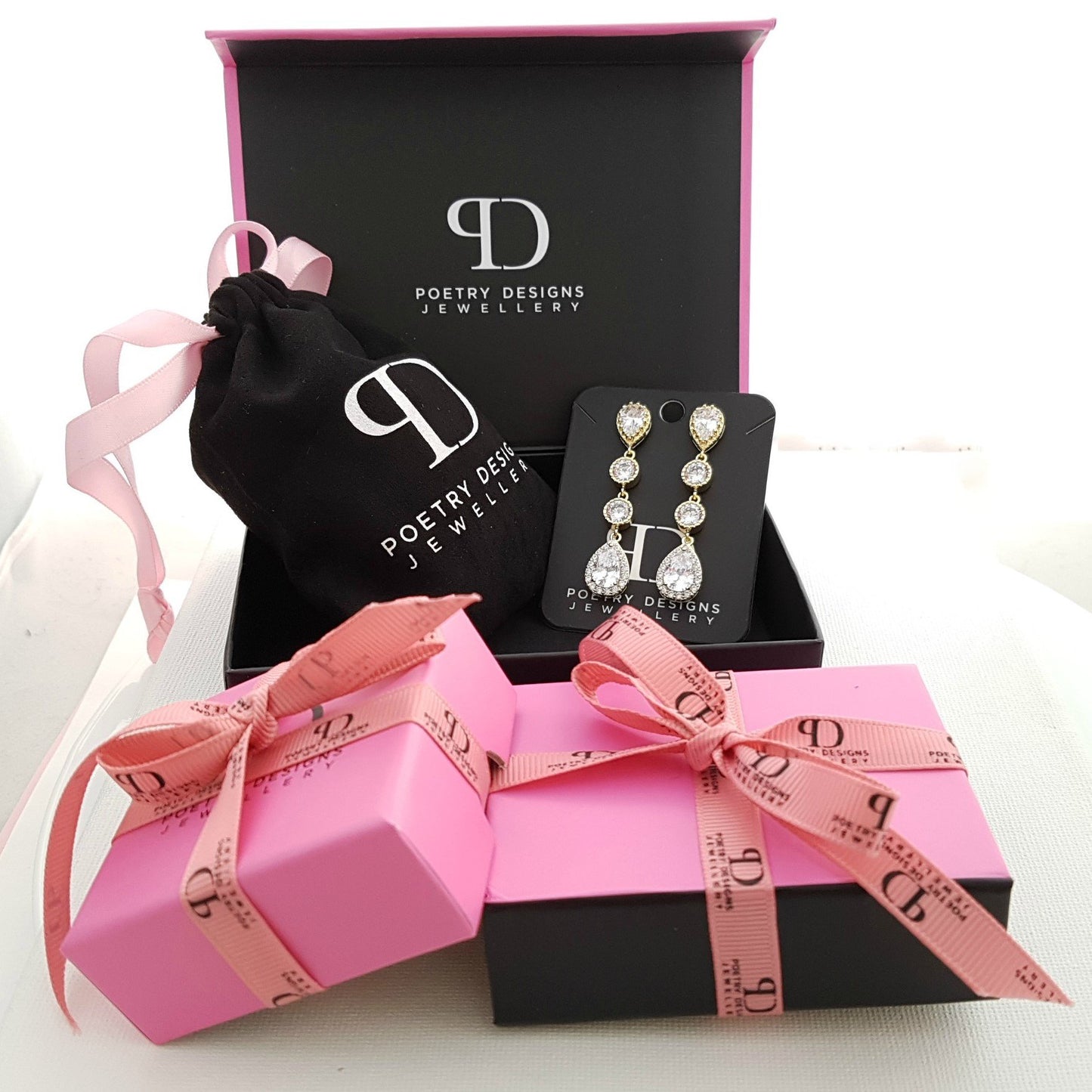 Great Benefits

* No MOQ- Only buy what your customers need.

* Exclusive Wholesale (B2B)

* Easy Ordering

Quality Products

* Quality Jewelry at Affordable Price, * Handpicked & Made to Perfection.

* Choice of metal Color/ Finish & Pearl colors

* Small Customizations where possible.

We Commit & Deliver

* Fast, Secure, Reliable Shipping, We ship worldwide

* Affordable, Profitable, Quality Jewelry

* Best Support, Service, Satisfaction-* We Are Here To Help