Long Back Necklace for Wedding, Prom, Event Backless Dresses-Sadie
Simple And Delicate Long Back Necklace With Wedding, Prom Dresses
This long back necklace is elegant and delicate with any backless or low back wedding or prom dresses. I have designed this long backdrop necklace with minimalistic features for this prom and wedding dress to give just the right amount of sparkle and not to overshadow or take anything away from your beautiful back or the dress.
This long backdrop necklace is made with a beautiful filigree pendant that suspended right in the center of your back with a delicate V shape link chain. The filigree pendant in the swirly design is studded with sparkly cubic zirconia with tiny teardrops in it. This long bridal and wedding necklace is further extended with a delicate link chain and wire wrapped teardrop pearl drop. The front of this long back necklace sits like a choker with three pearls which are again wire wrapped. 
This long necklace for wedding or prom is most elegant because it is simple, it lightweight, and comfortable, There are options to choose your pearl color of cream or white, and is available in three finishes of silver, gold, and rose gold finishes.
This beautiful necklace with a long backdrop, when worn measure approx. 13 inches or 33 cms from the nape. A great option for women and girls with a deep V back or backless wedding, special occasion formal and prom dresses.
Measurement:- Length of Necklace is 25 inches with the pendant drop is 7 inches, the pendant size is approx 1.5" x 1.29 inches or 3.7cm x 3.3 cms
Share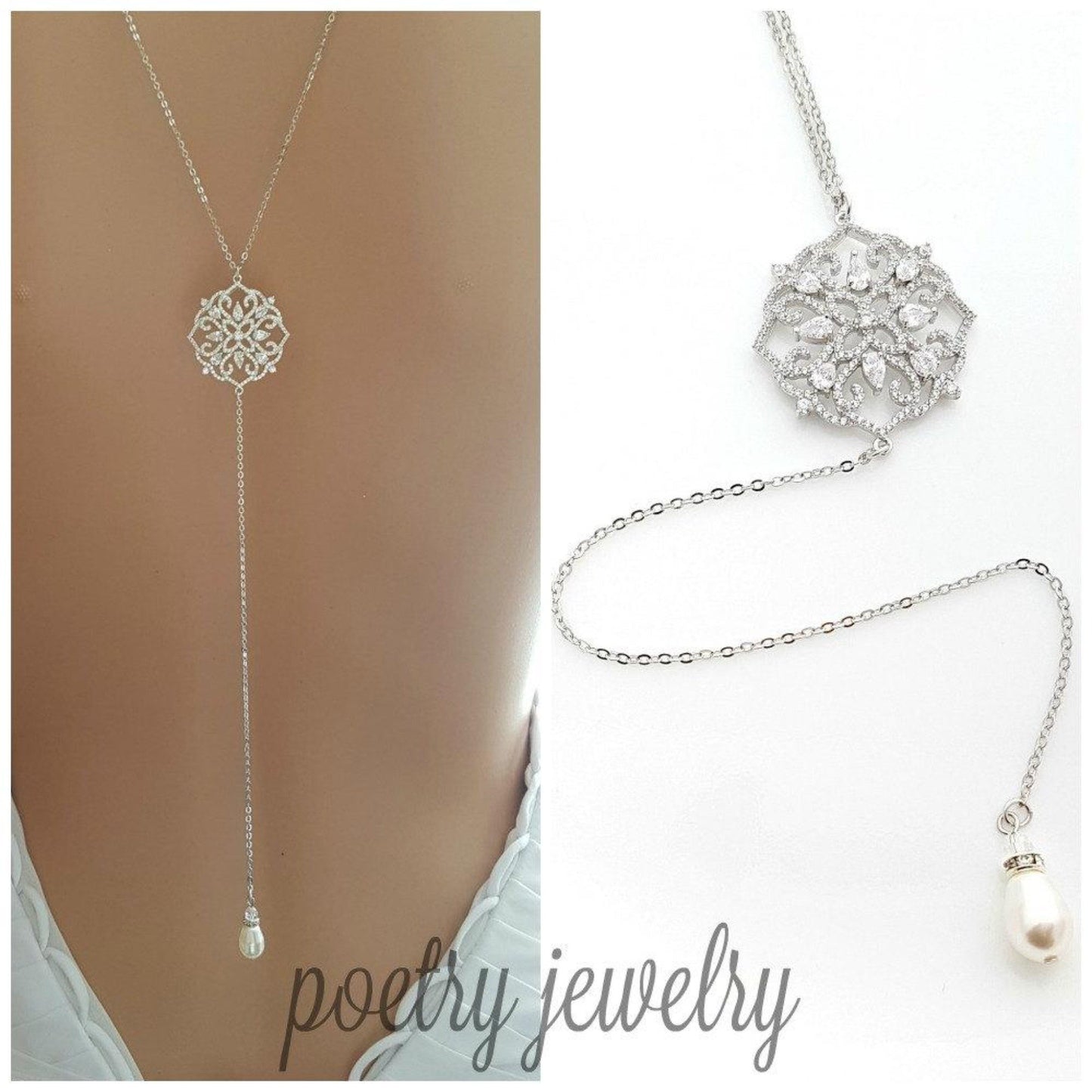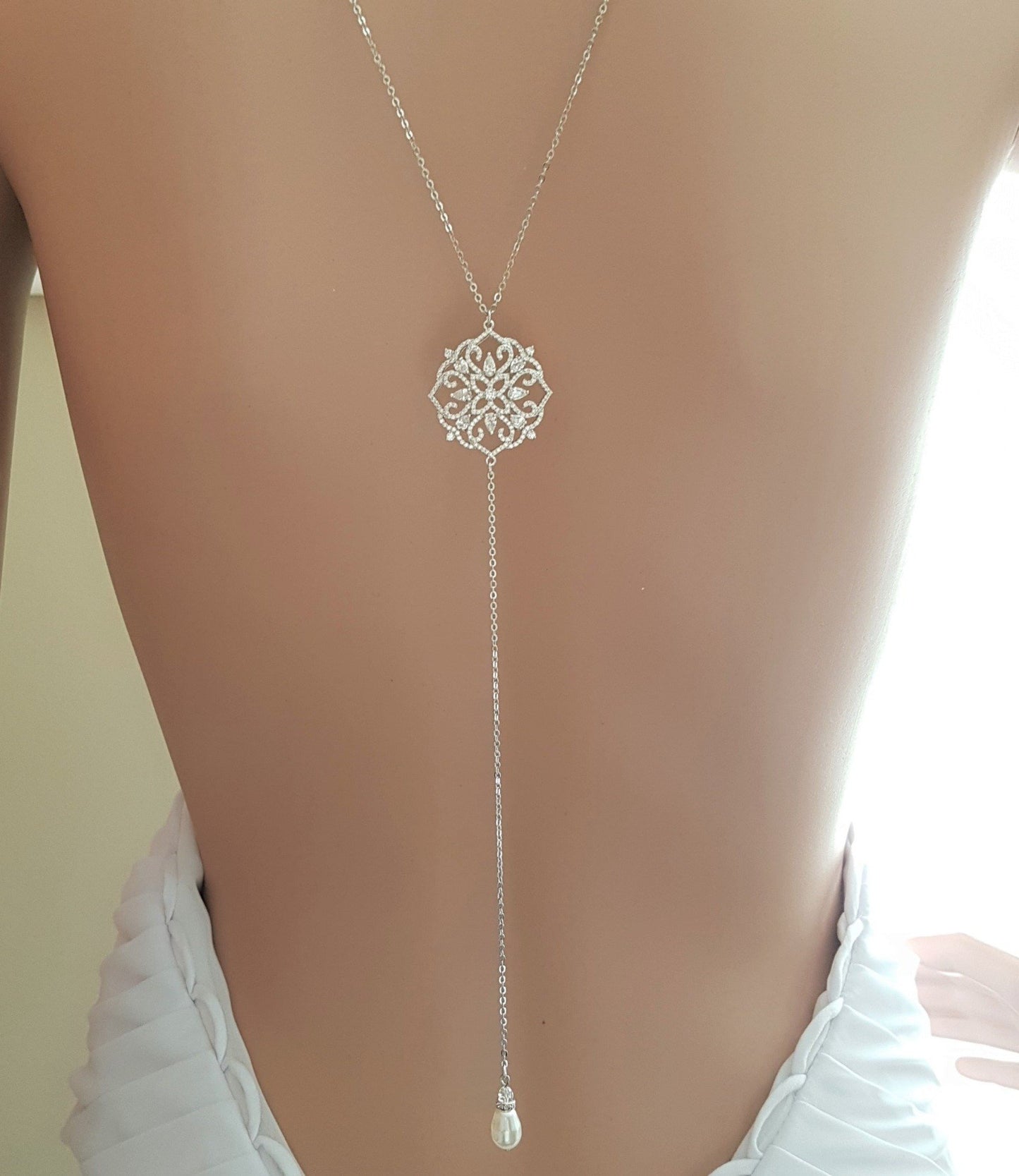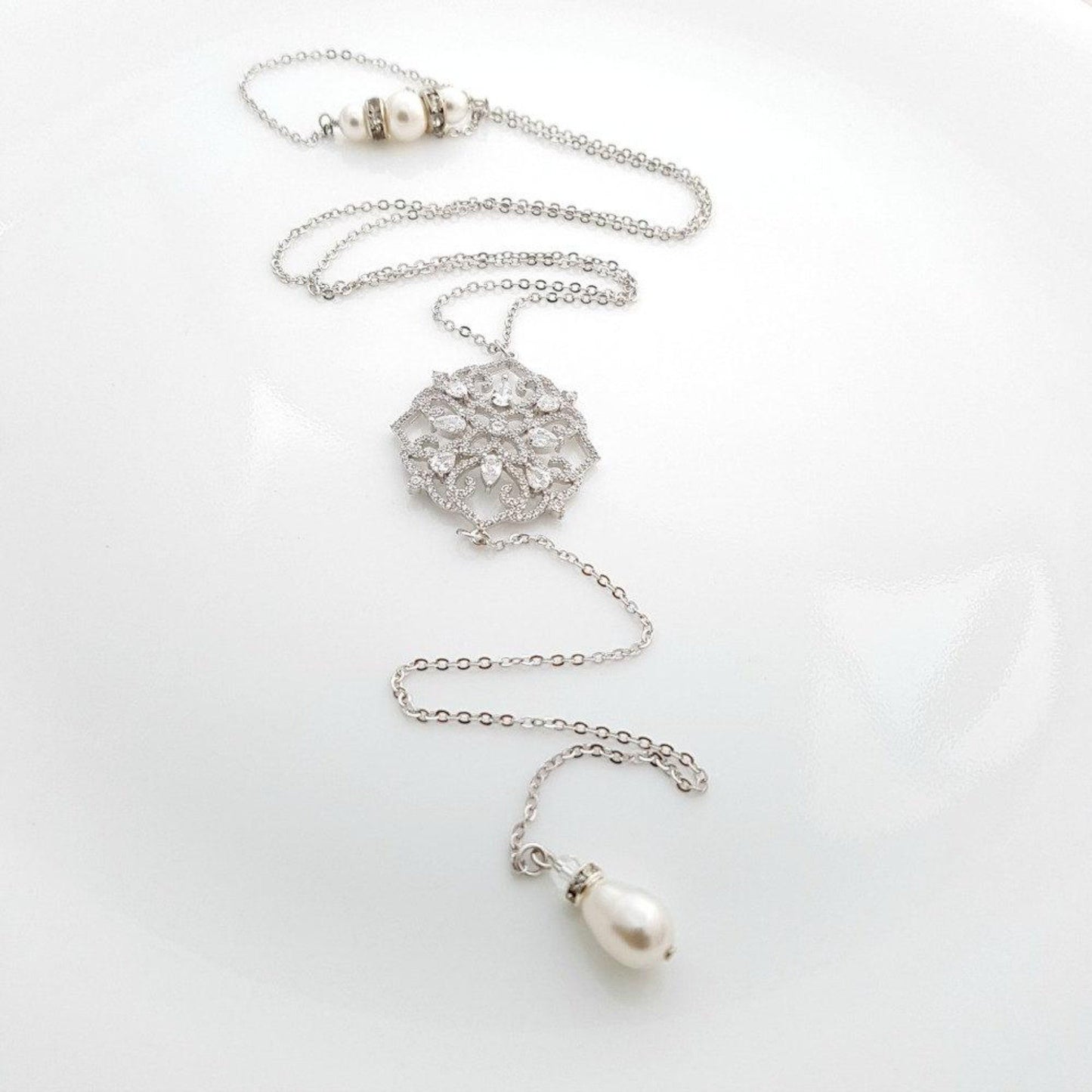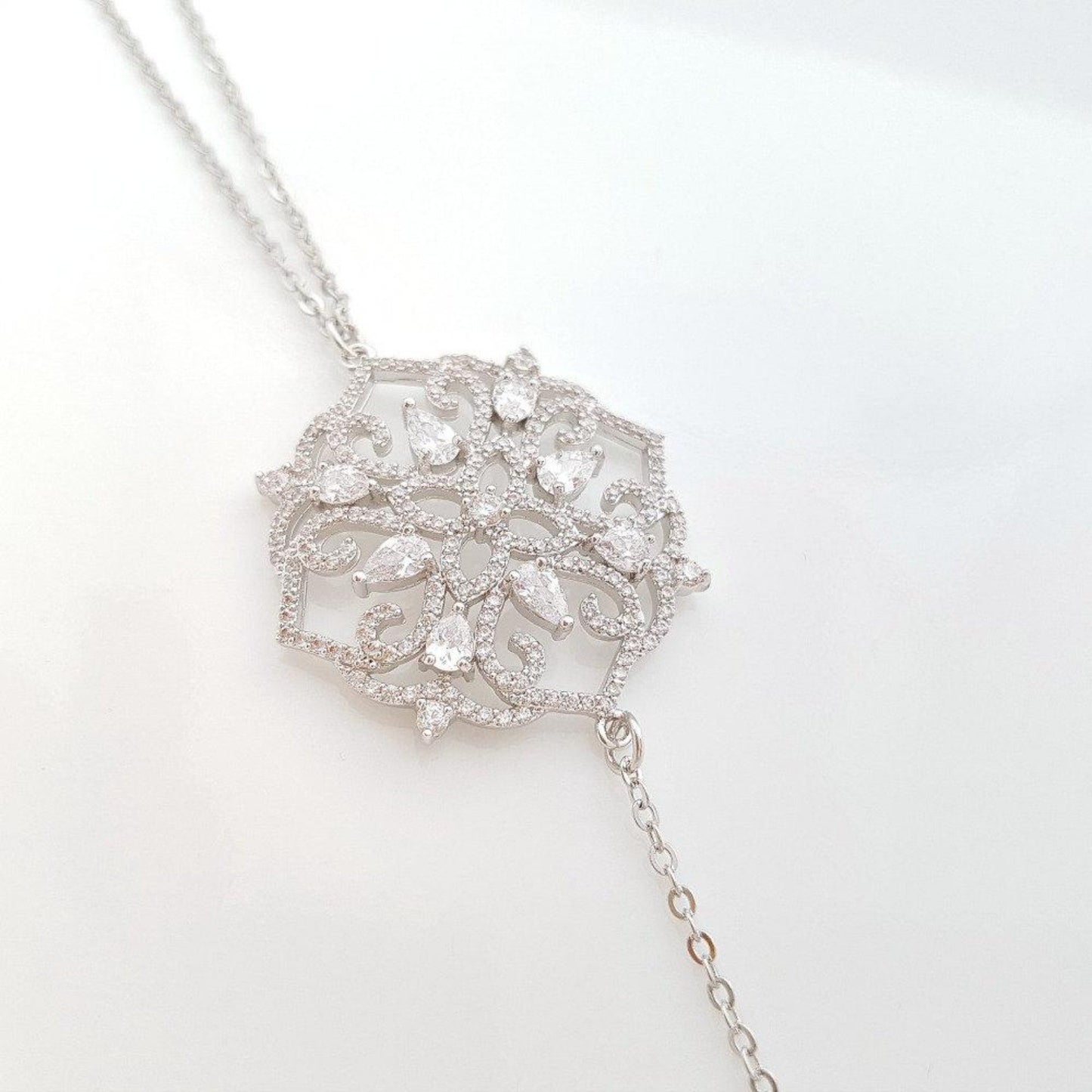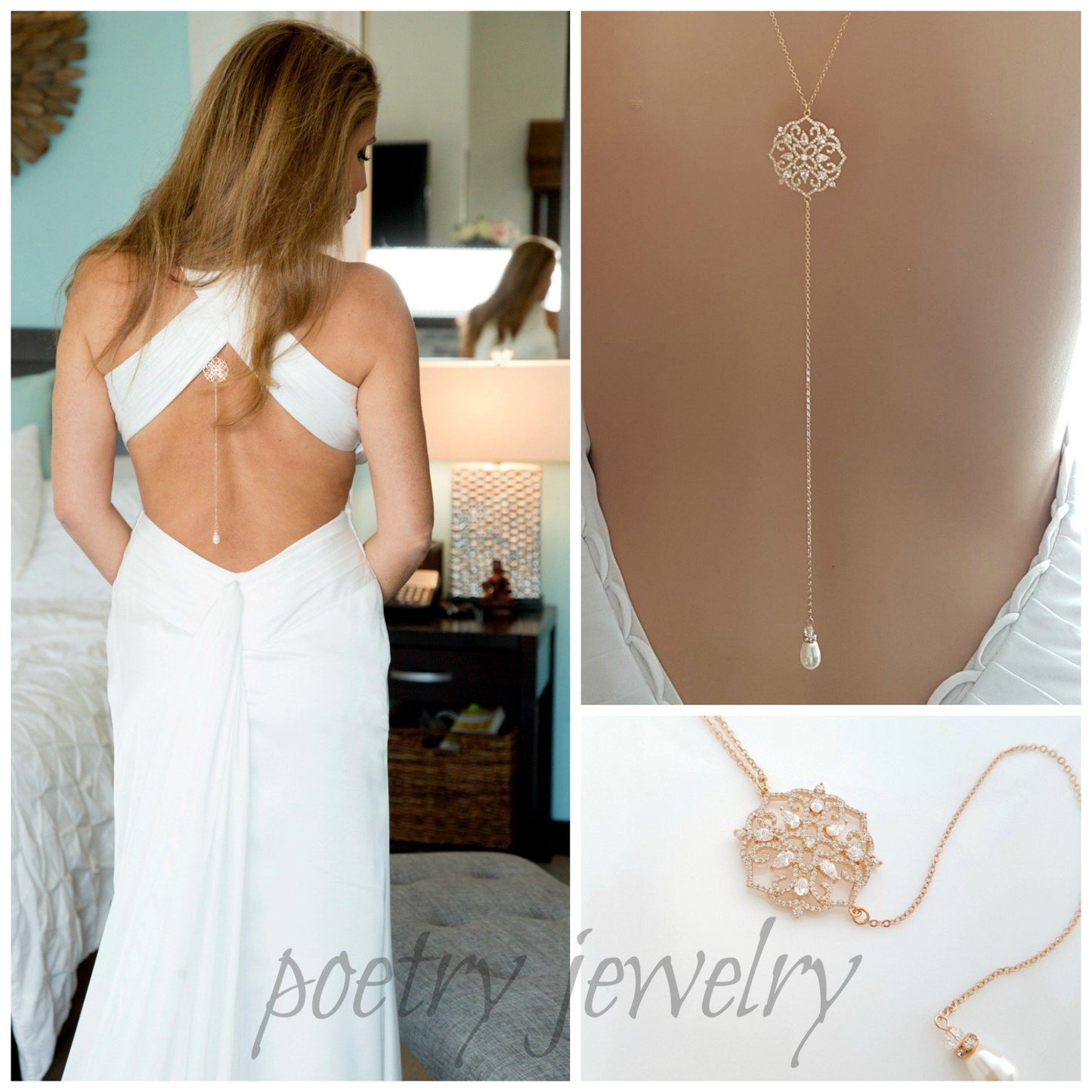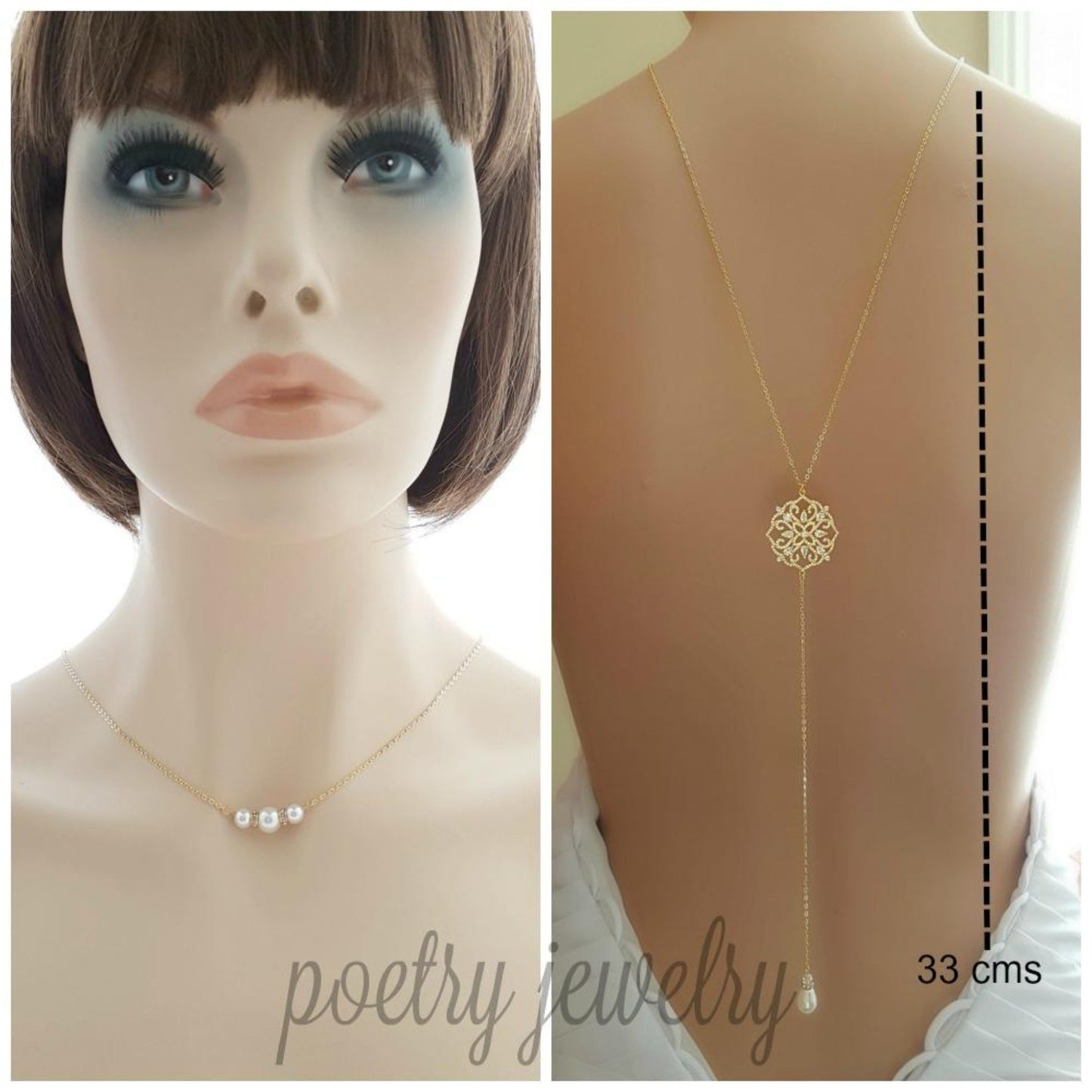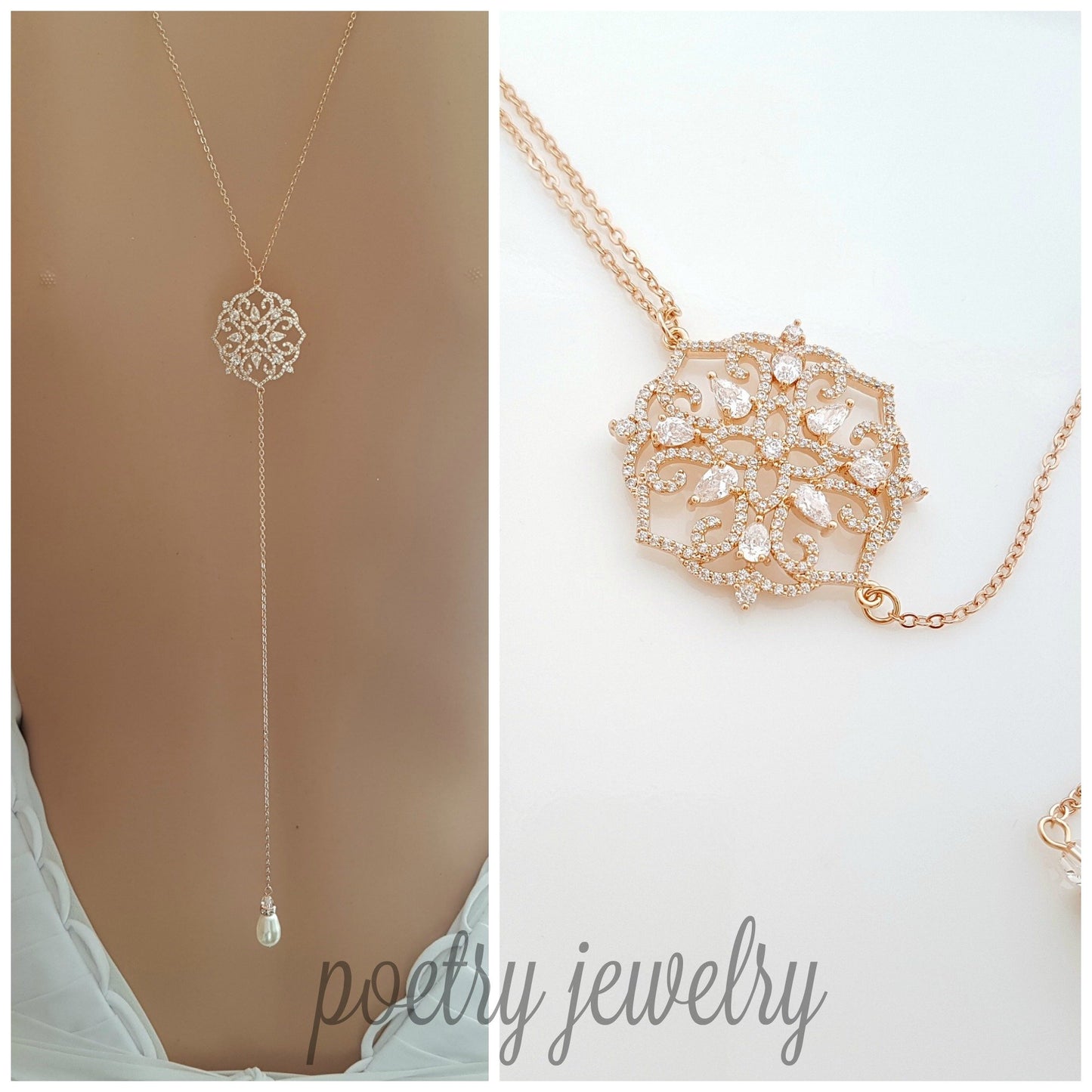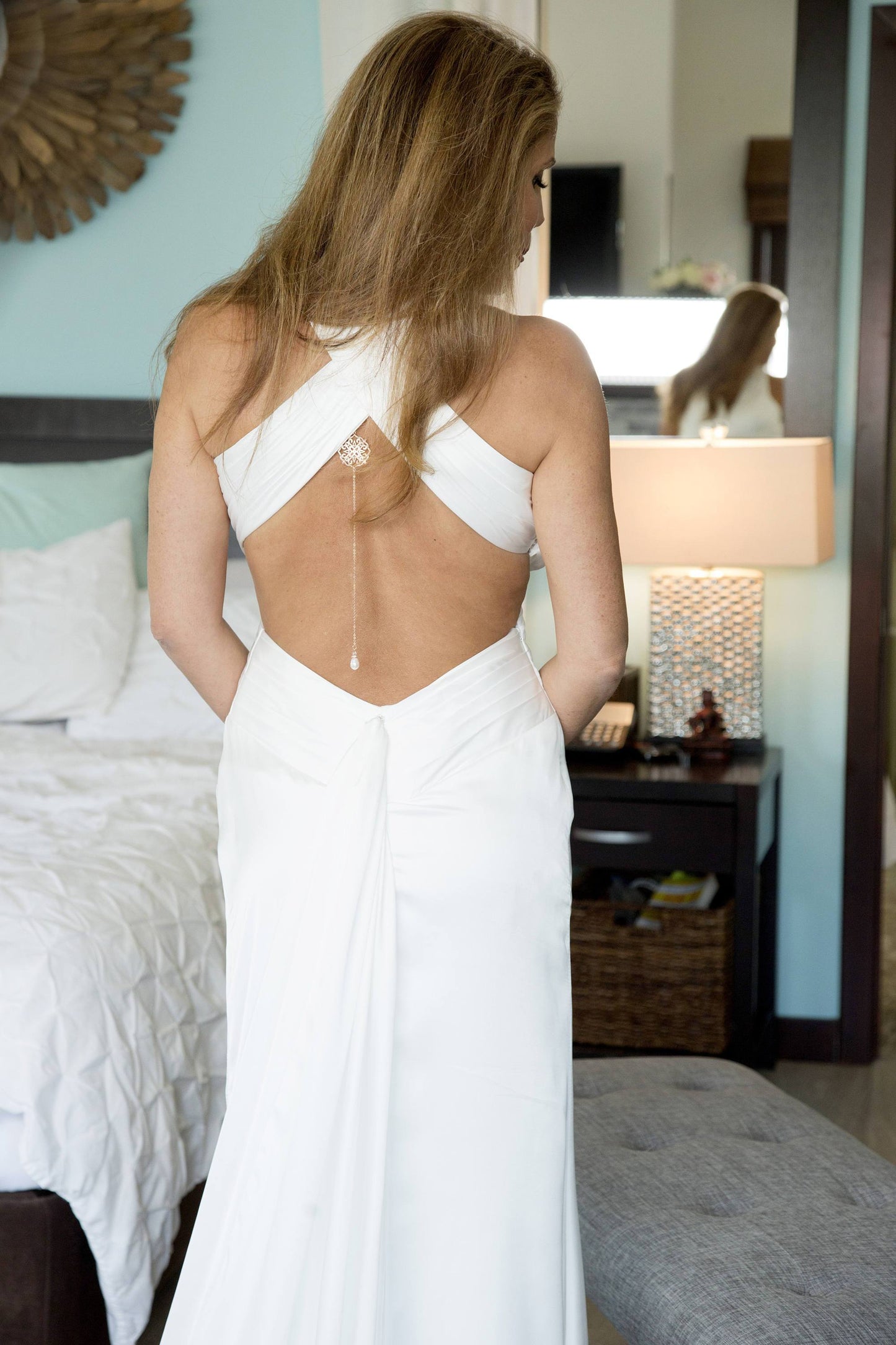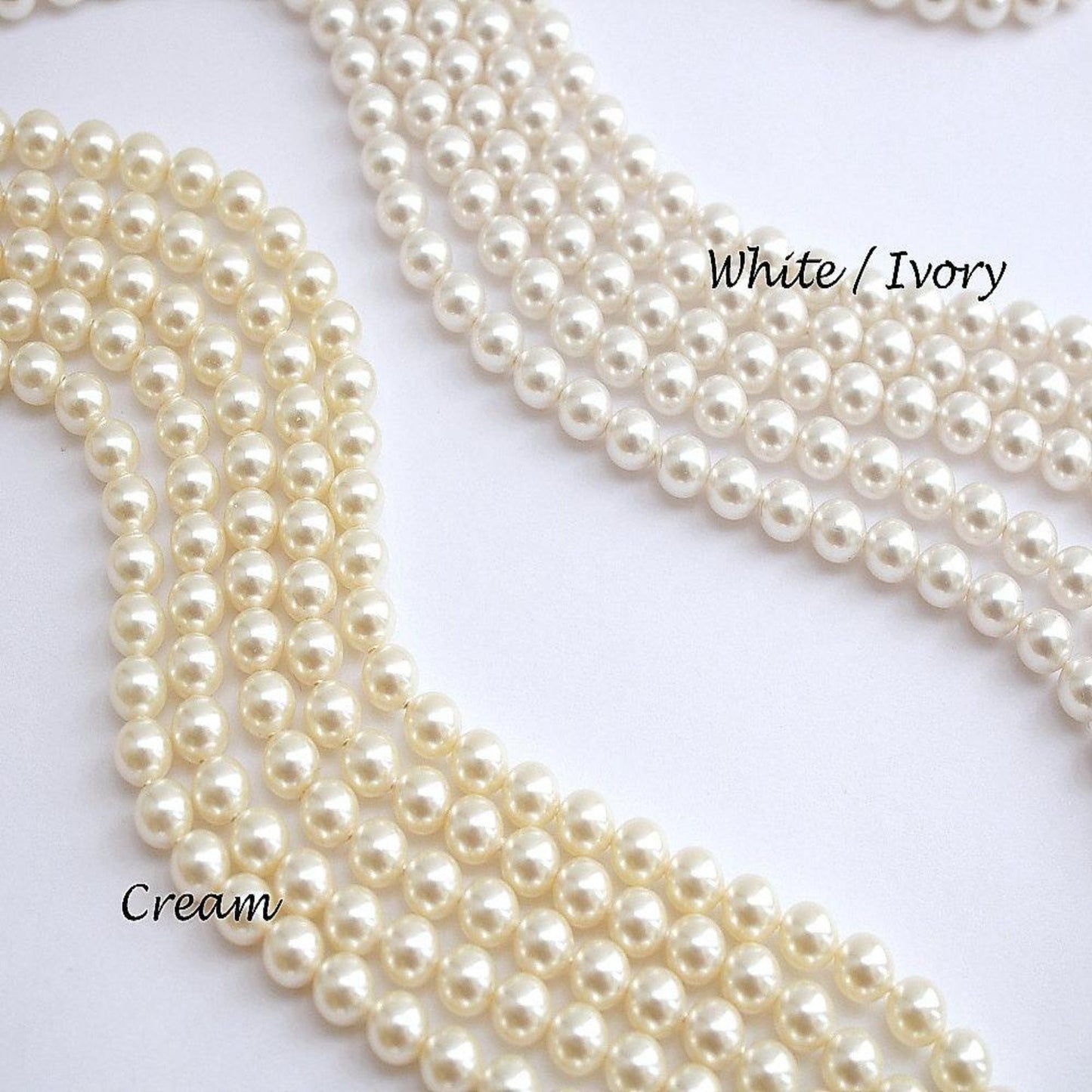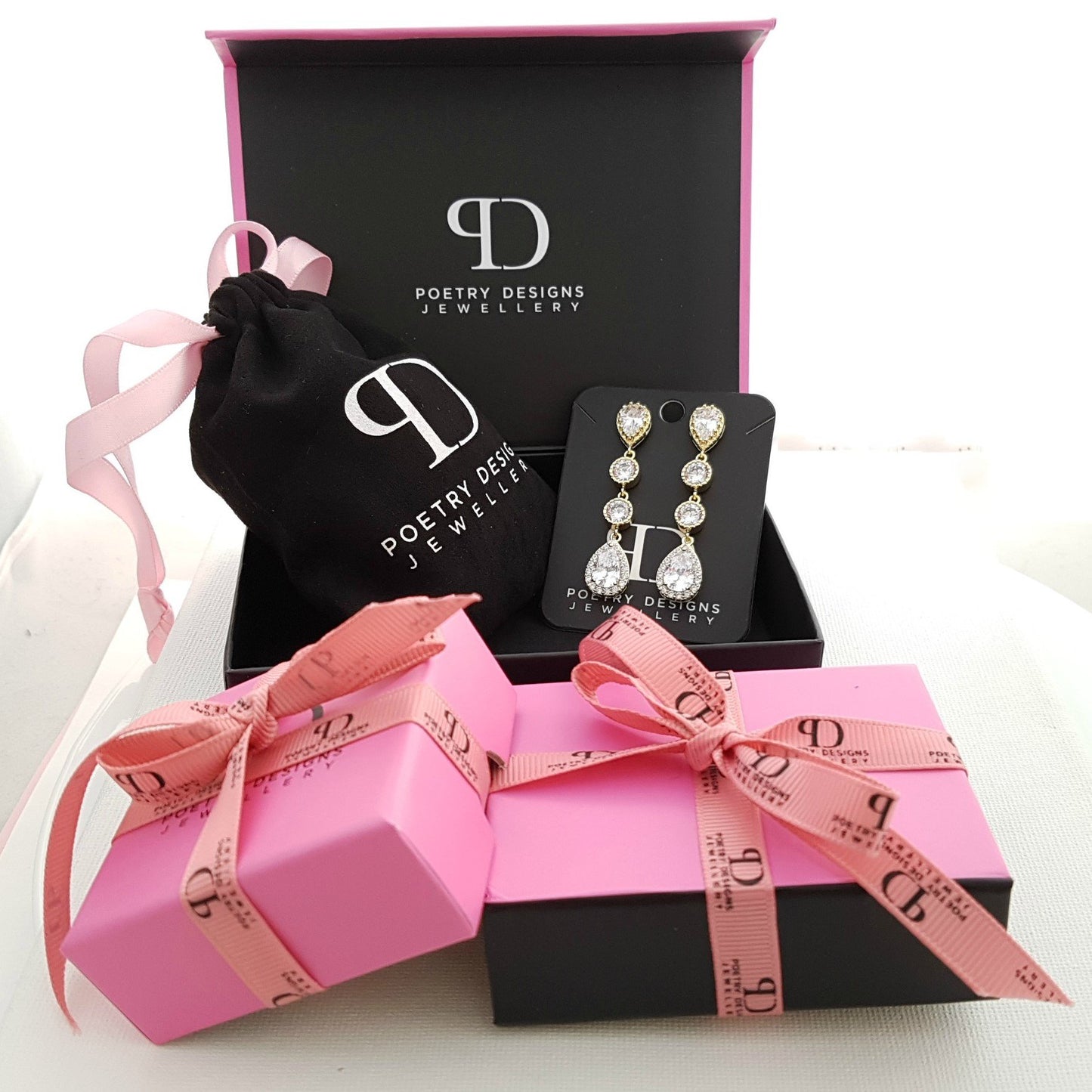 Great Benefits

* No MOQ- Only buy what your customers need.

* Exclusive Wholesale (B2B)

* Easy Ordering

Quality Products

* Quality Jewelry at Affordable Price, * Handpicked & Made to Perfection.

* Choice of metal Color/ Finish & Pearl colors

* Small Customizations where possible.

We Commit & Deliver

* Fast, Secure, Reliable Shipping, We ship worldwide

* Affordable, Profitable, Quality Jewelry

* Best Support, Service, Satisfaction-* We Are Here To Help