Gold Earrings with Small Teardrops for Weddings-Hazel
Gold Wedding Earrings Made of Small Teardrop Shapes Cubic Zirconia

These gold earrings are beautiful and elegant for your wedding, prom, and special occasion wear. The radiance and sparkle on the earrings come from the brilliance of cubic zirconia, which is made of small teardrop and round shapes crystals. 
If you are looking for midsized sparkly pear-shaped drop earrings that are slim these are just right. The earrings are lightweight and comfortable weighing about 3 grams or 0.10 ounces.
The material used is cubic zirconia and the base metal is brass, the plating is 14K yellow gold, which is light. The earrings are also available in silver which is rhodium plated and rose gold plating for the rose gold-tone to choose from. The ear pins are stainless steel.
Measurement:-

The length of the earring from the top is approx 1 6/8 inches or 4.5 cms,
Width is approx 6 mm
Share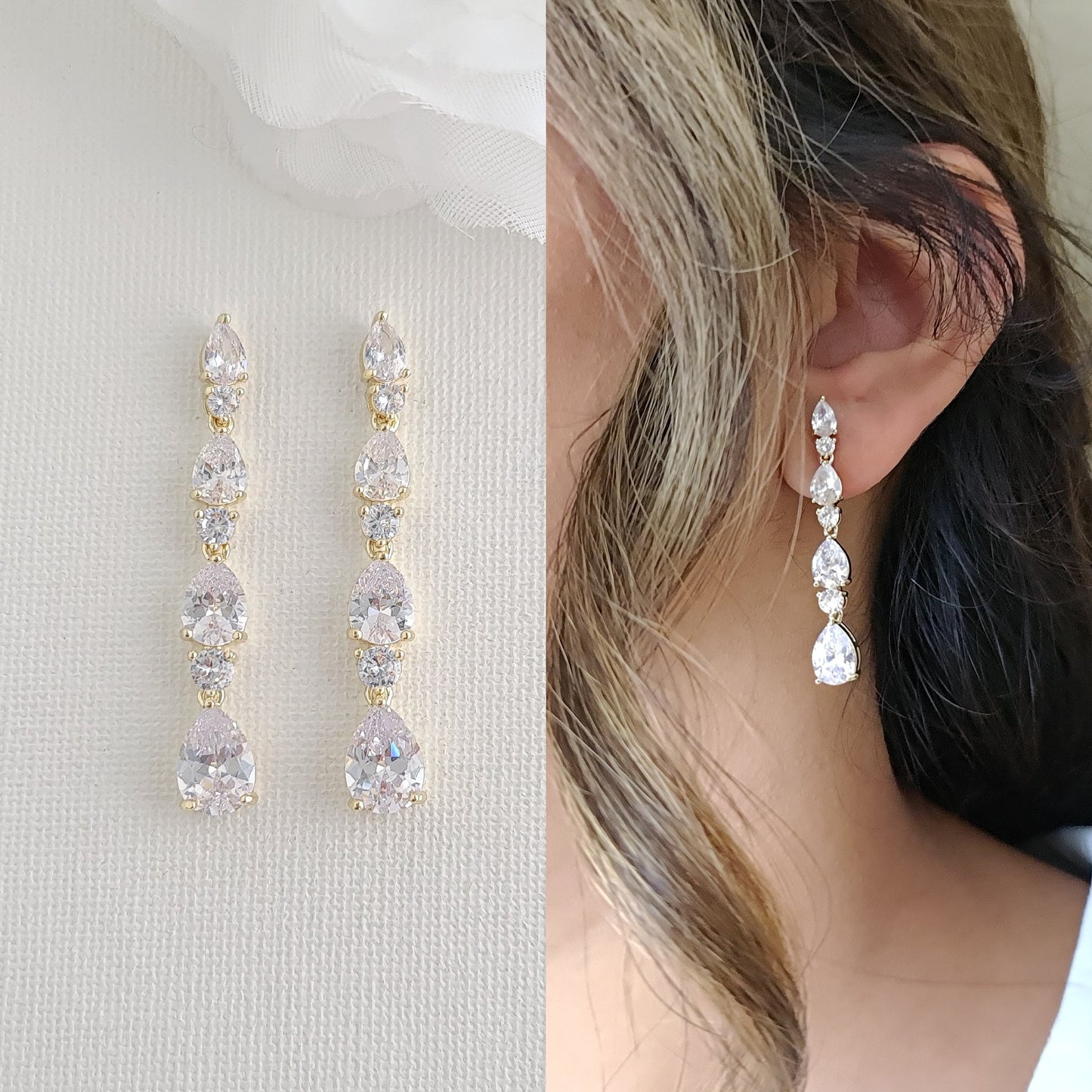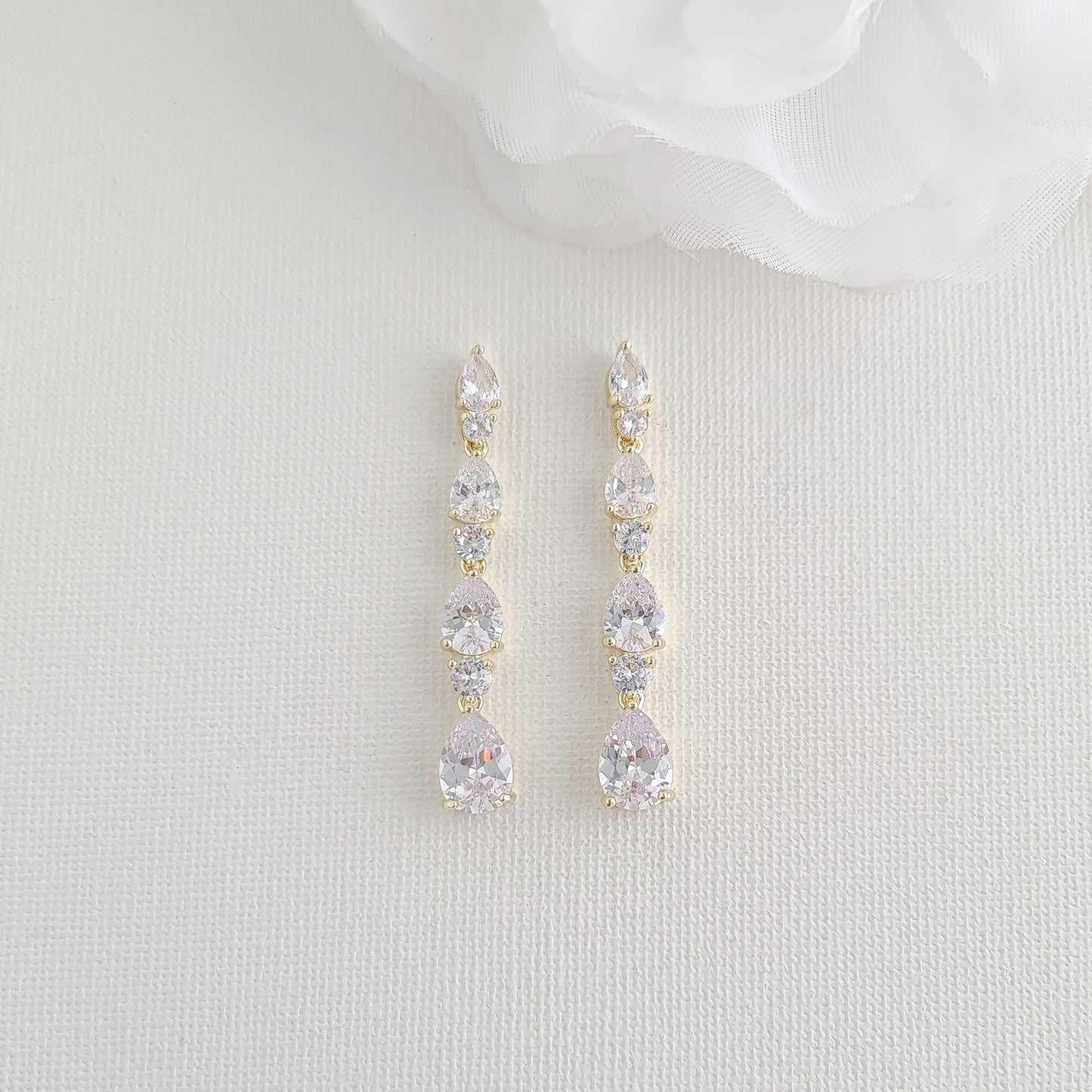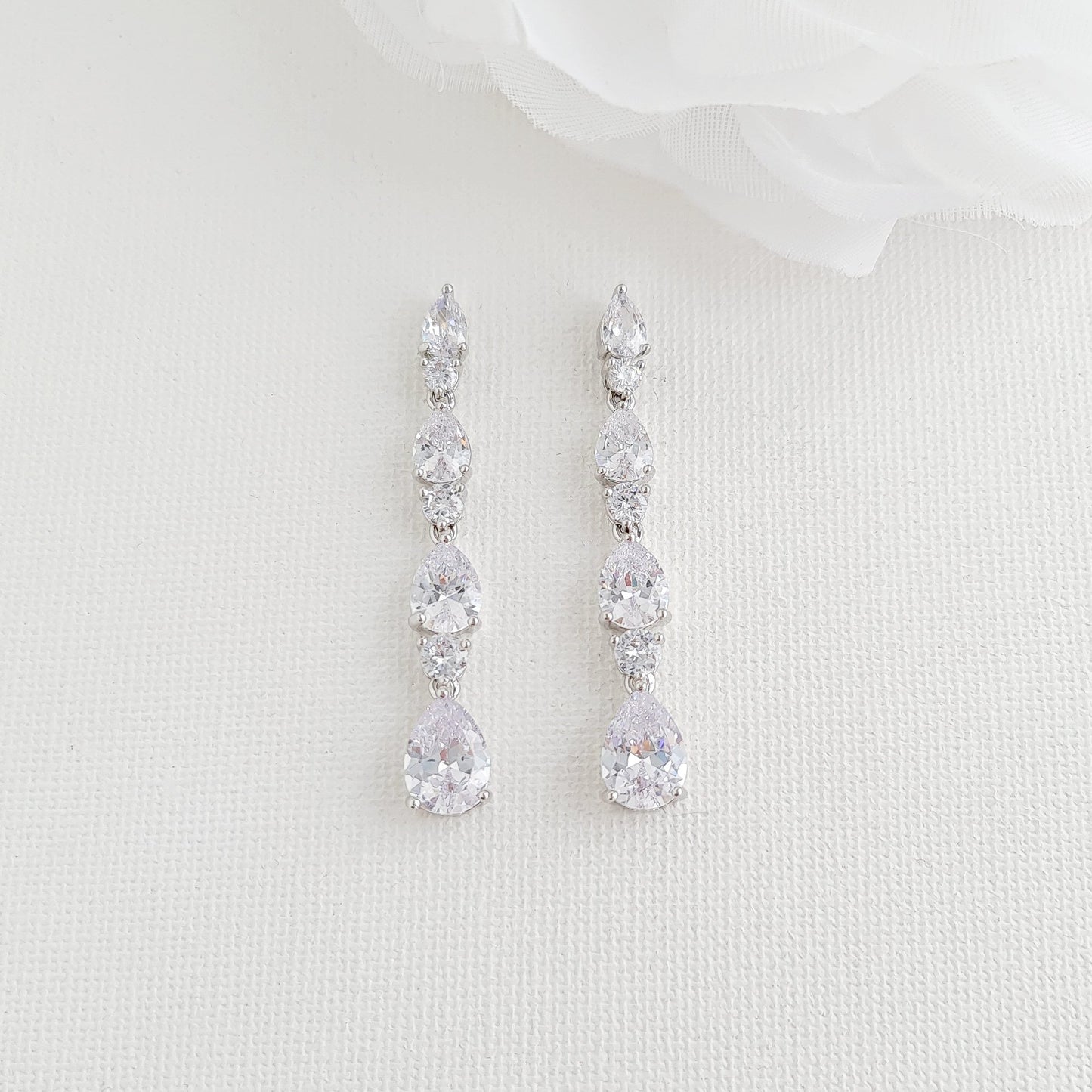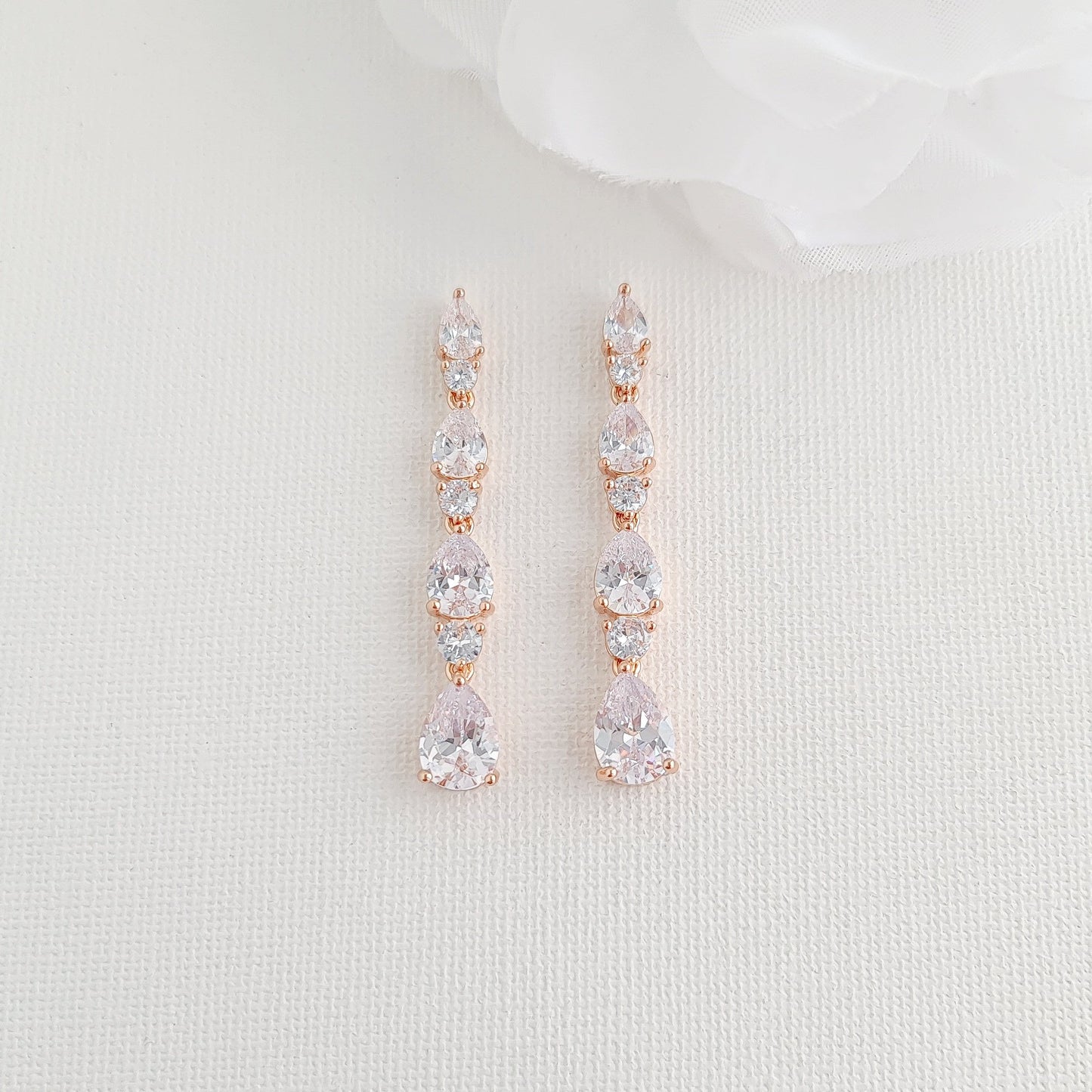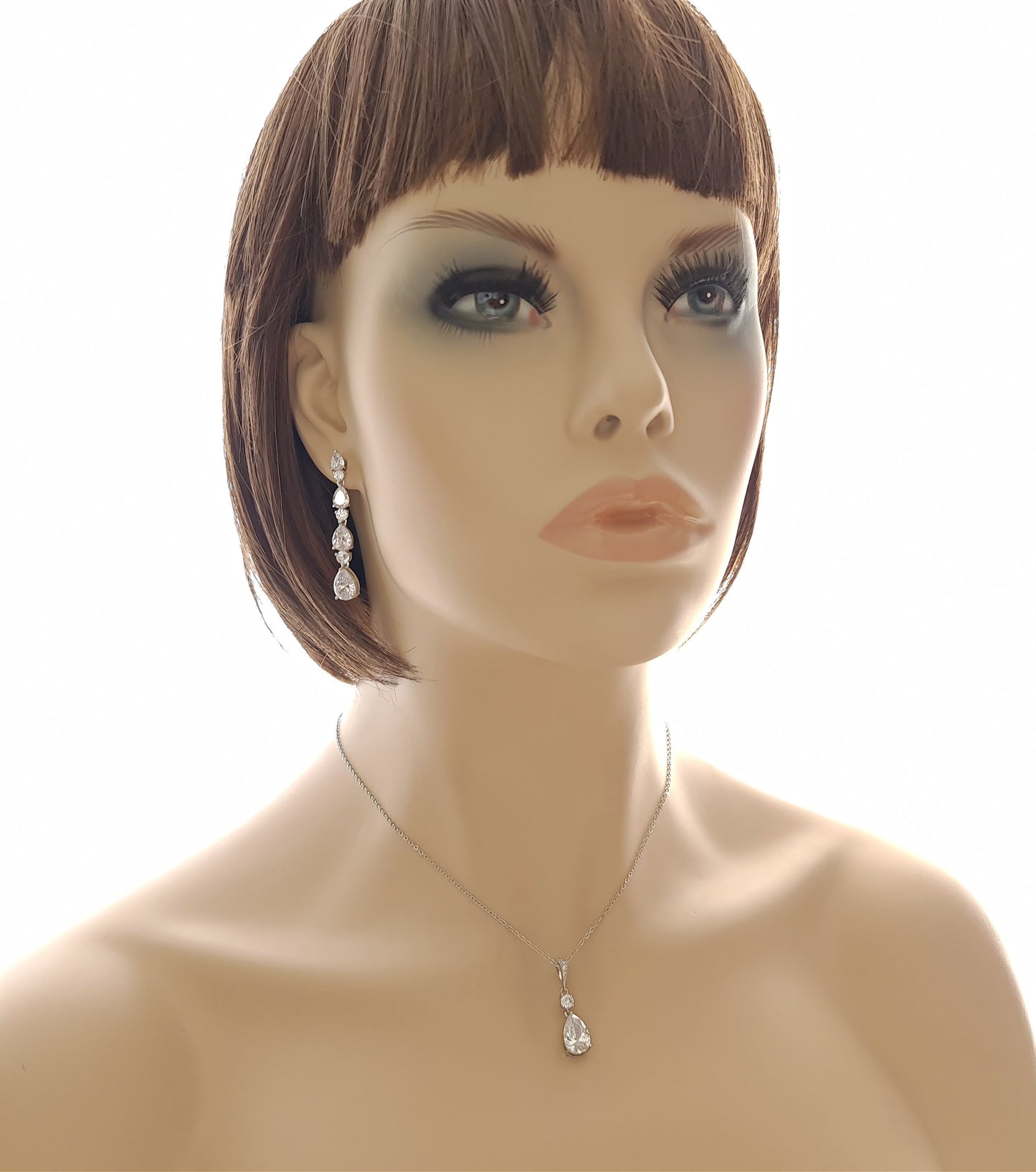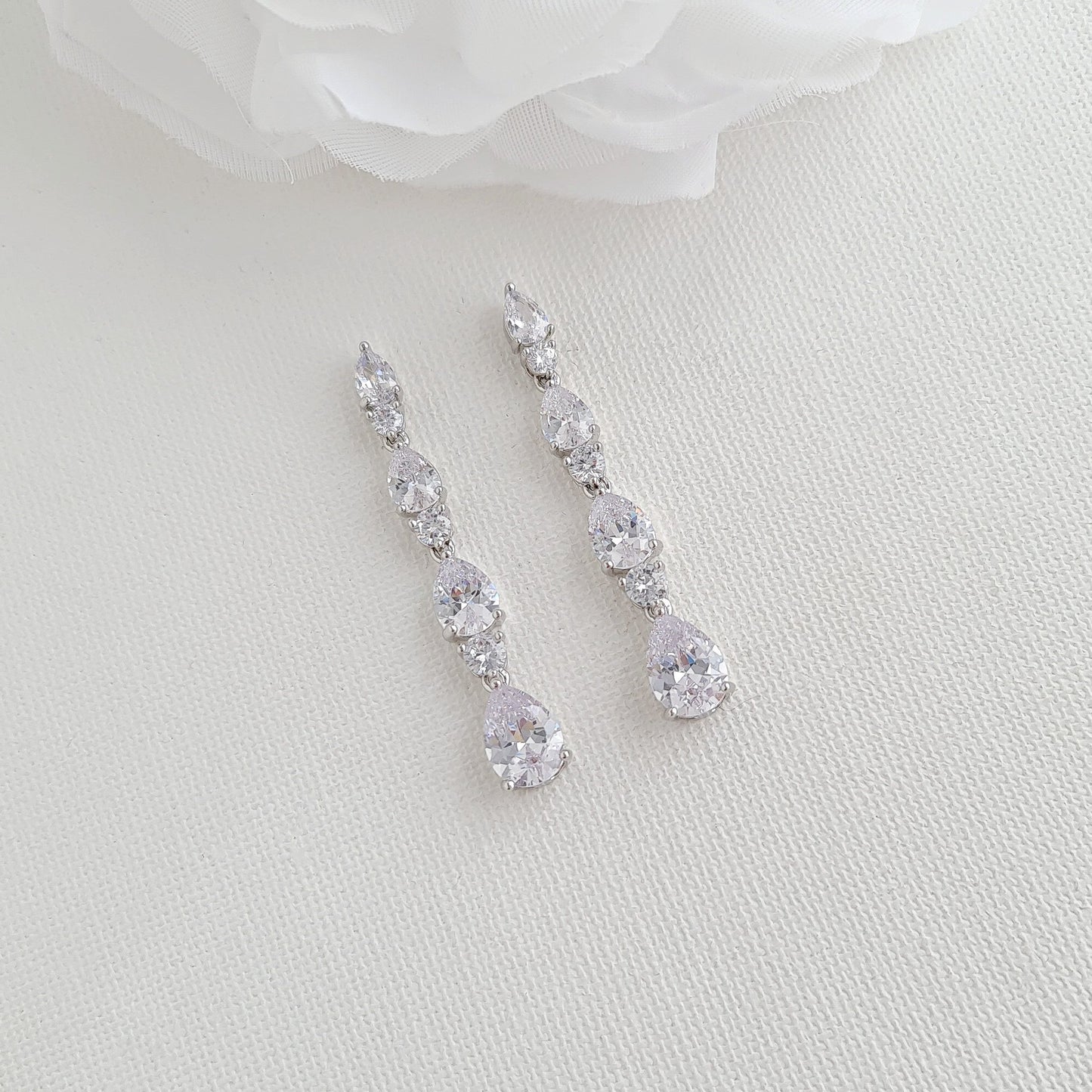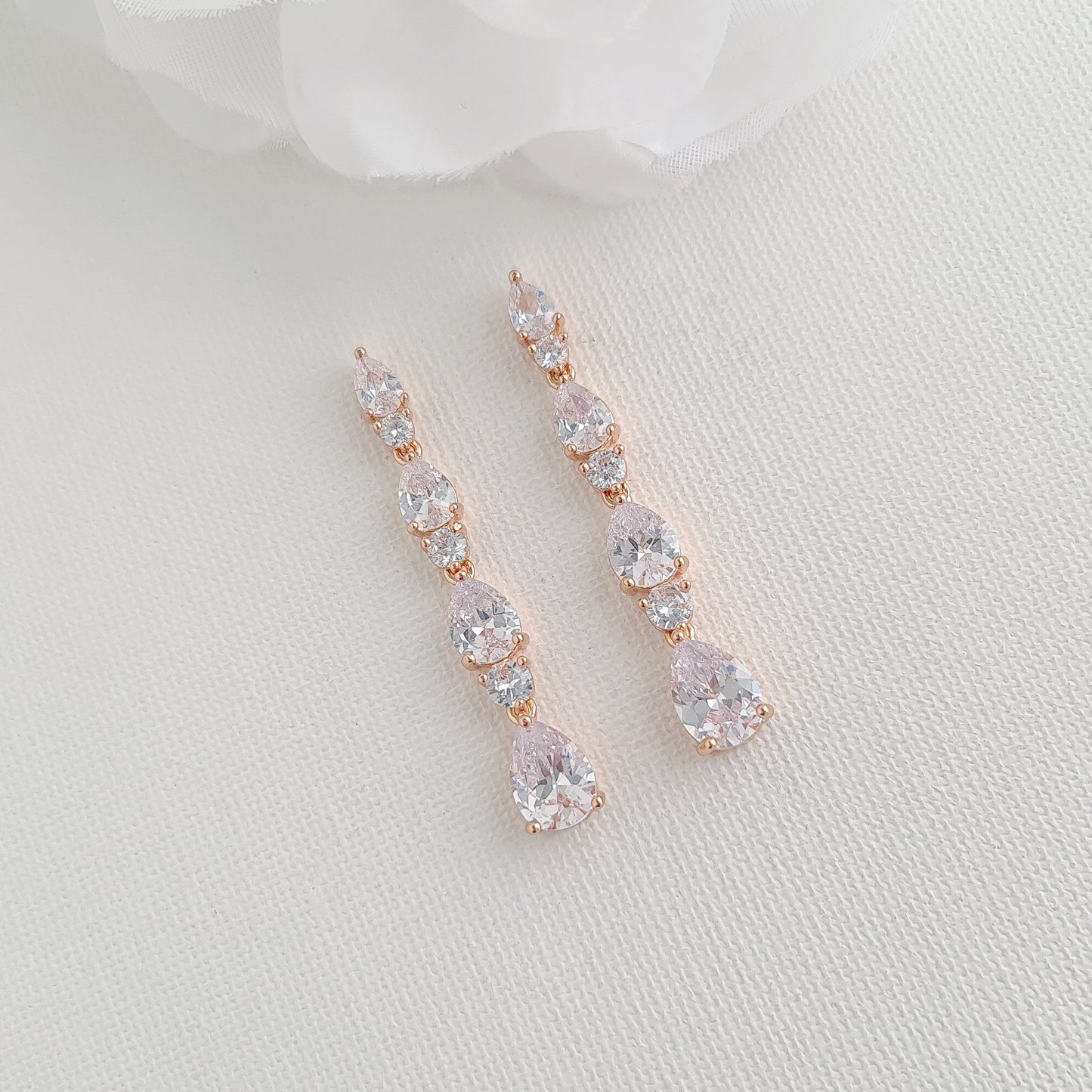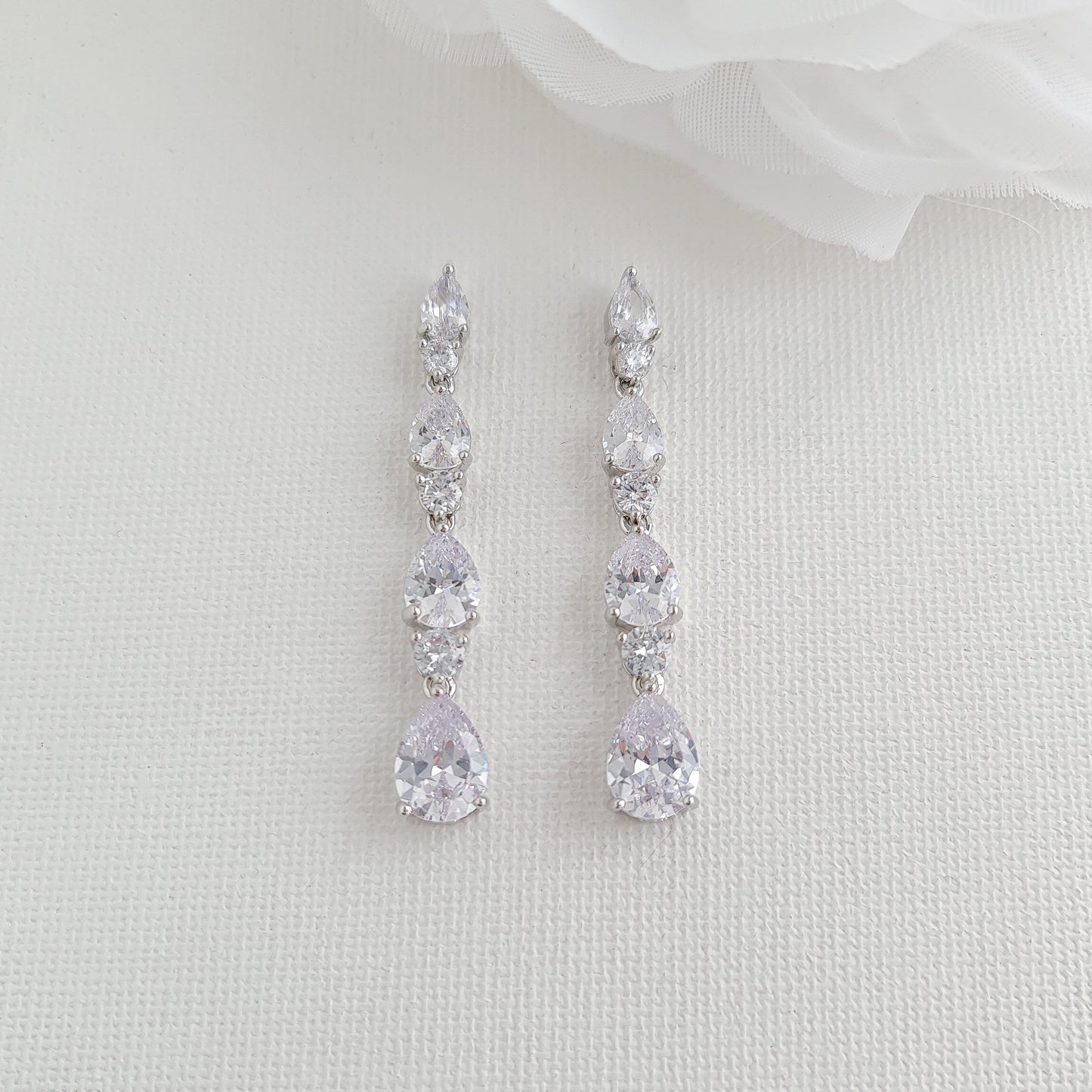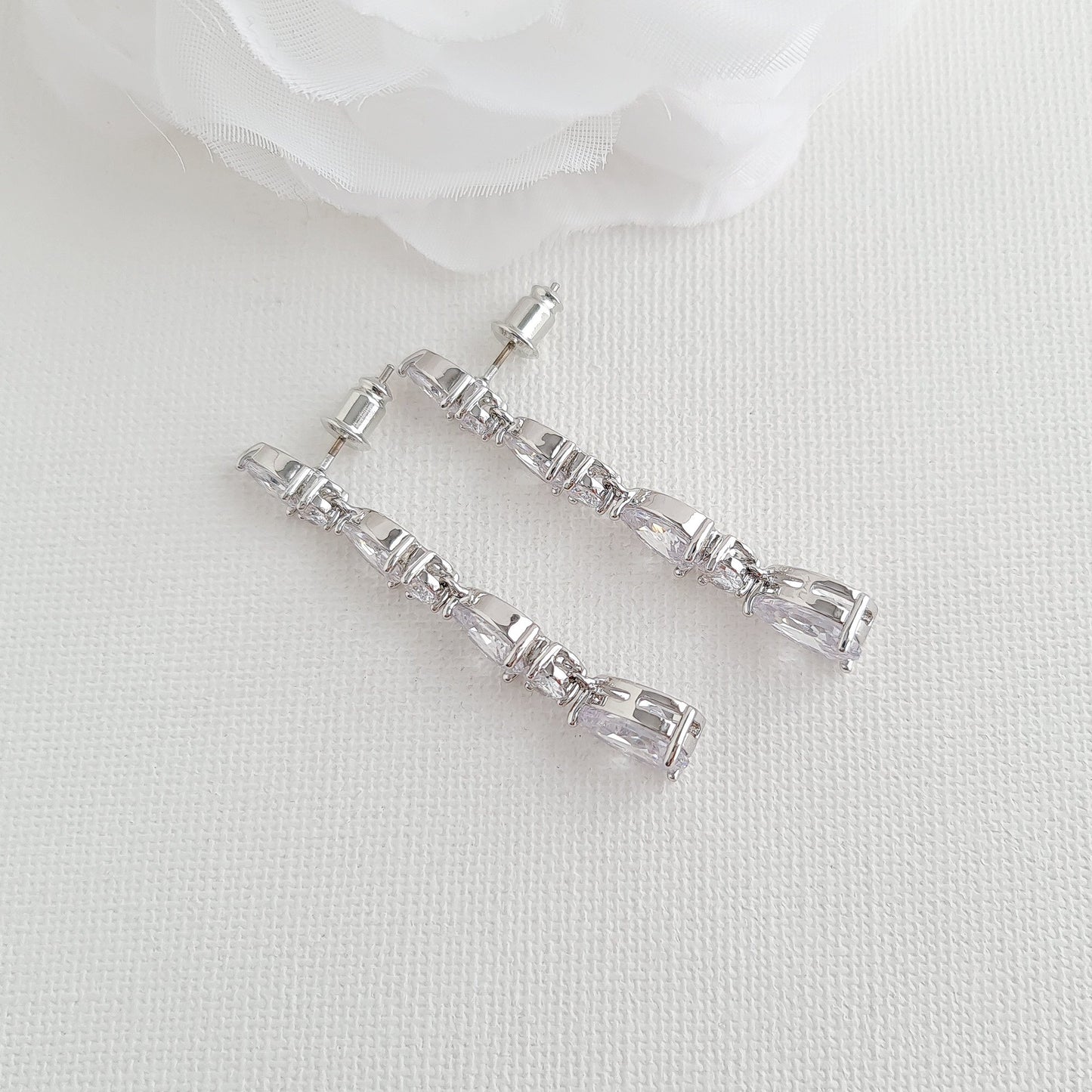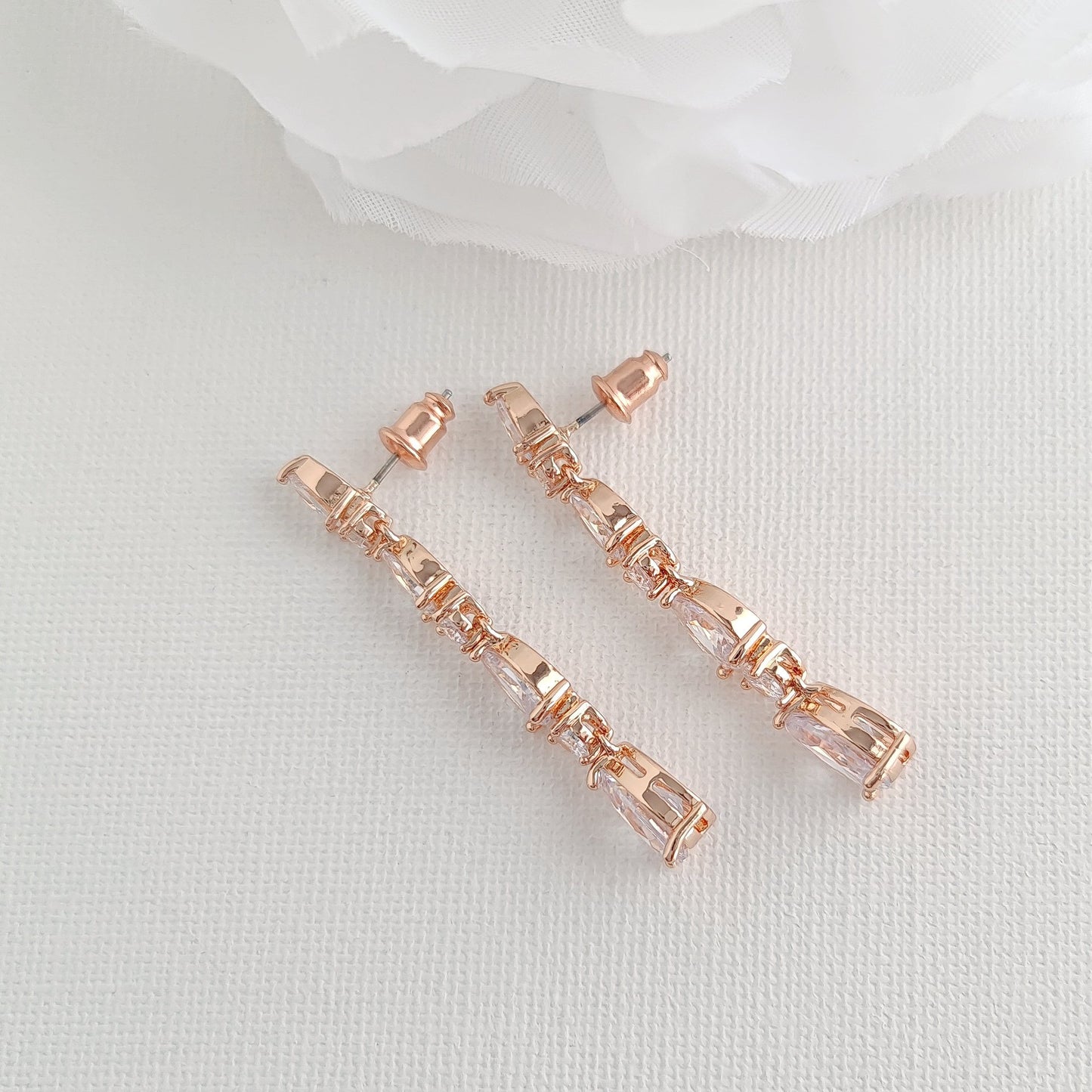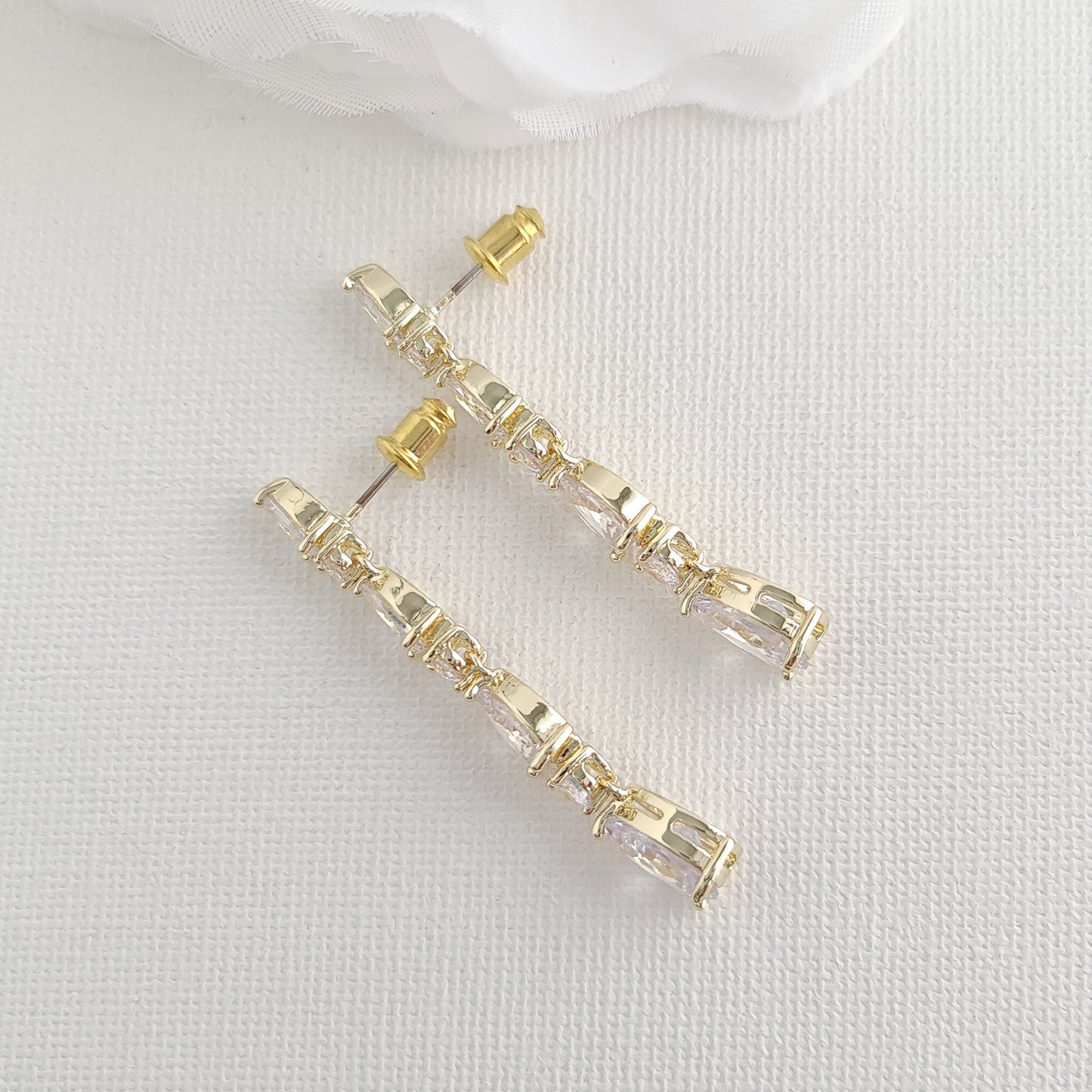 Great Benefits

* No MOQ- Only buy what your customers need.

* Exclusive Wholesale (B2B)

* Easy Ordering

Quality Products

* Quality Jewelry at Affordable Price, * Handpicked & Made to Perfection.

* Choice of metal Color/ Finish & Pearl colors

* Small Customizations where possible.

We Commit & Deliver

* Fast, Secure, Reliable Shipping, We ship worldwide

* Affordable, Profitable, Quality Jewelry

* Best Support, Service, Satisfaction-* We Are Here To Help