Gold Bracelet with Blue Stones-AOI
 Gold Bracelet With Blue Stones Made of Cubic Zirconia

Offer this beautiful gold bracelet with blue stones in them; Your customer is going to love it. This would be perfect, no matter the occasion, your wedding, formal, prom, or even an evening out. This would be a stand-out piece in your jewelry collection.
With the colors perfectly balanced, the bracelet is in 14K gold plating with small teardrop sapphire blue stones. The tiny white/ clear crystals studded around the blue stones make this gold and blue stone stand out and be eye-catching.
The bracelet is made of sapphire blue color cubic zirconia crystals, which are in teardrop shapes. If you like this gold bracelet design with a blue CZ crystal combination, we have them in silver and rose gold shades with blue stones to suit your style. 
If you are looking for matching earrings and necklaces for a dainty blue bracelet, search for "AOI" on our search bar or see below for more.

Measurement:- The crystal part of the bracelet is available in three sizes of 6, 6.5 inches, and 7 inches with an extension chain is 1 1/4 of an inch ( approx) or 3 cm.
Share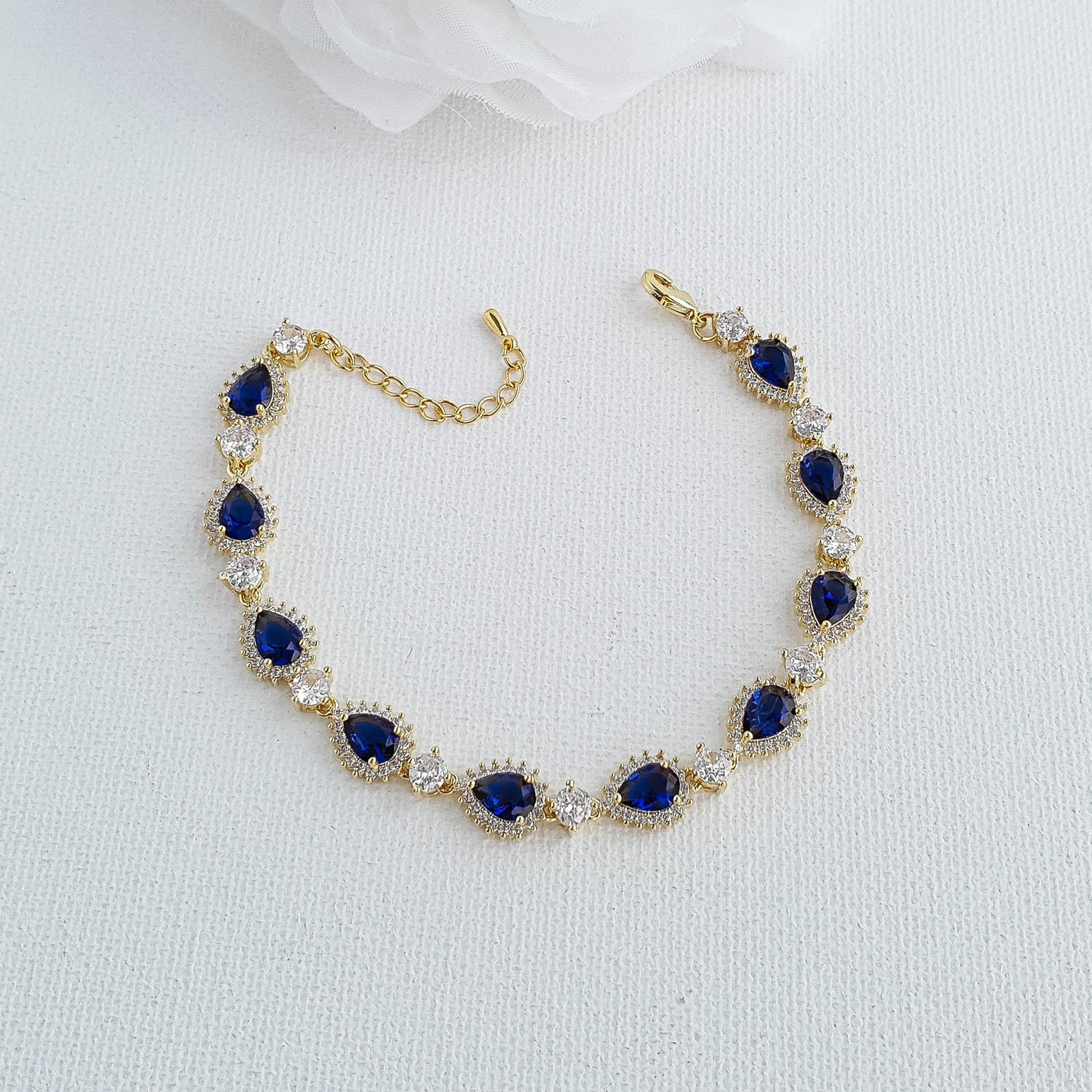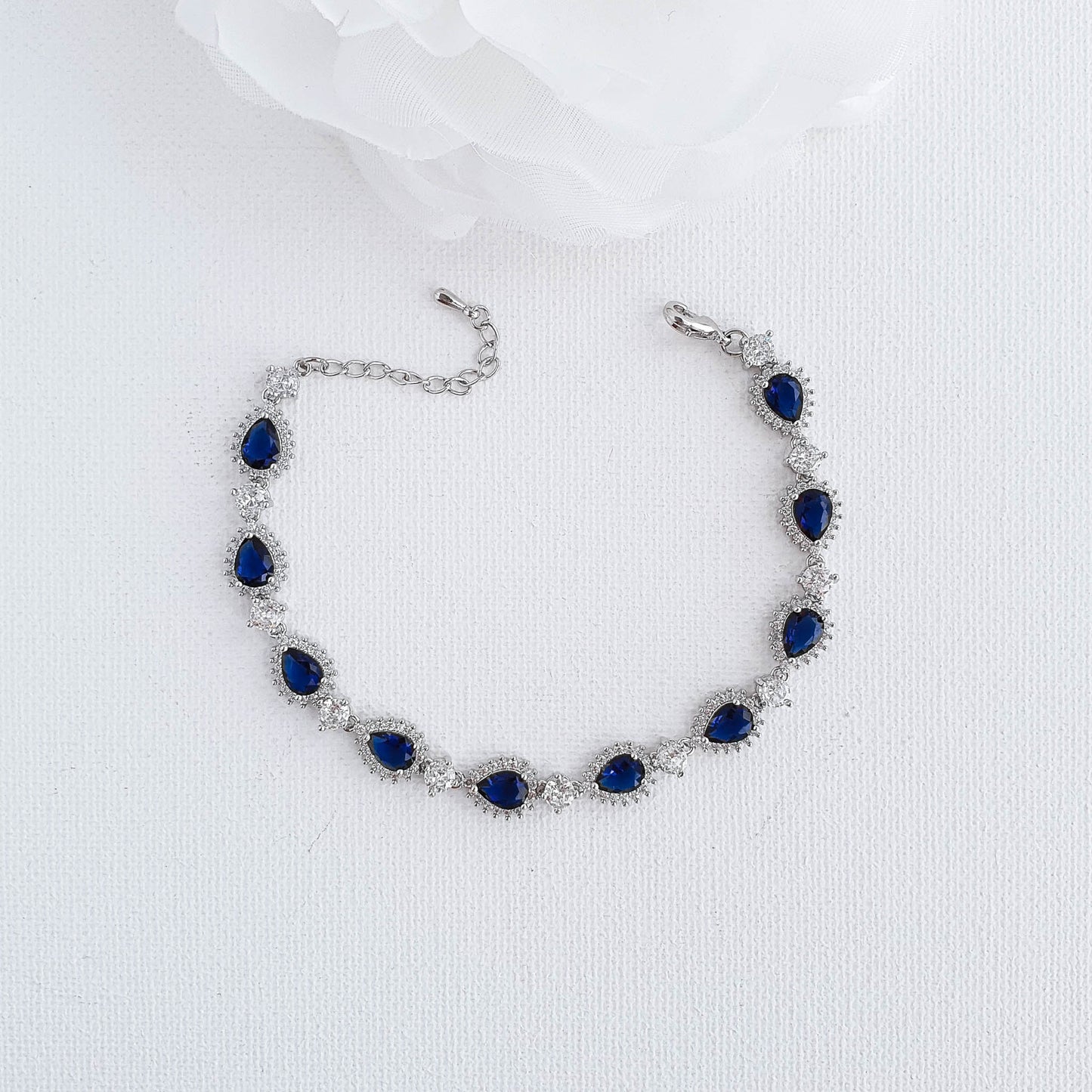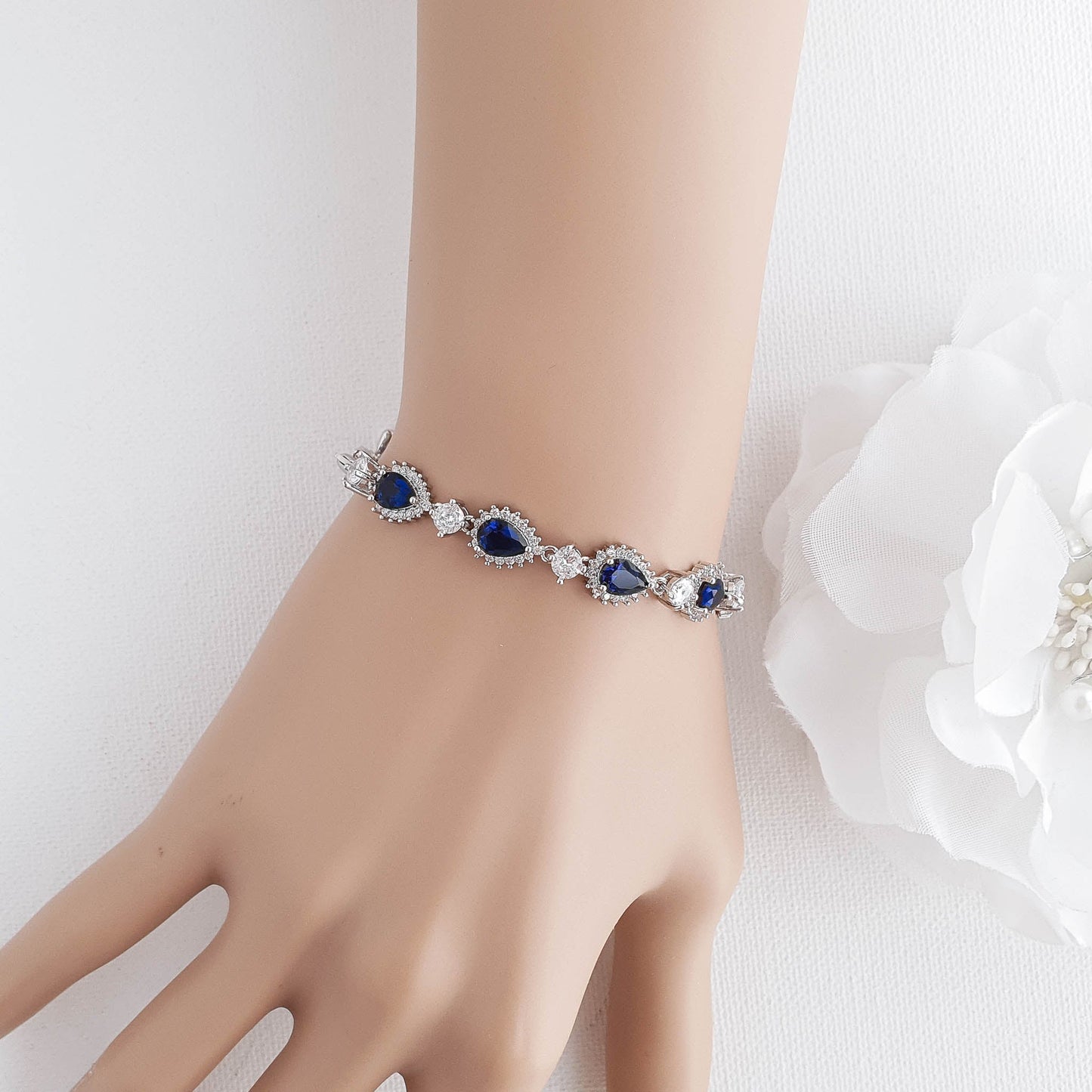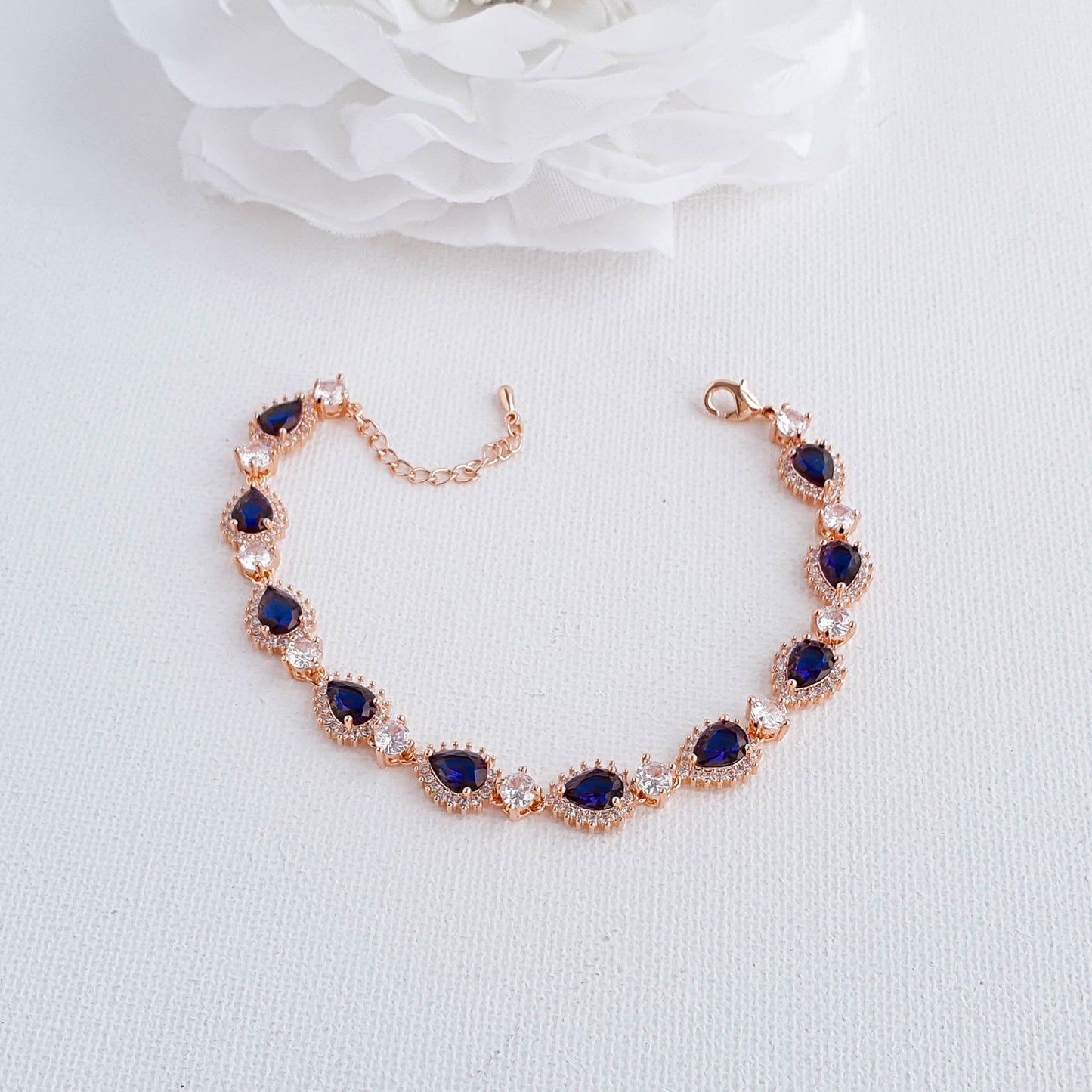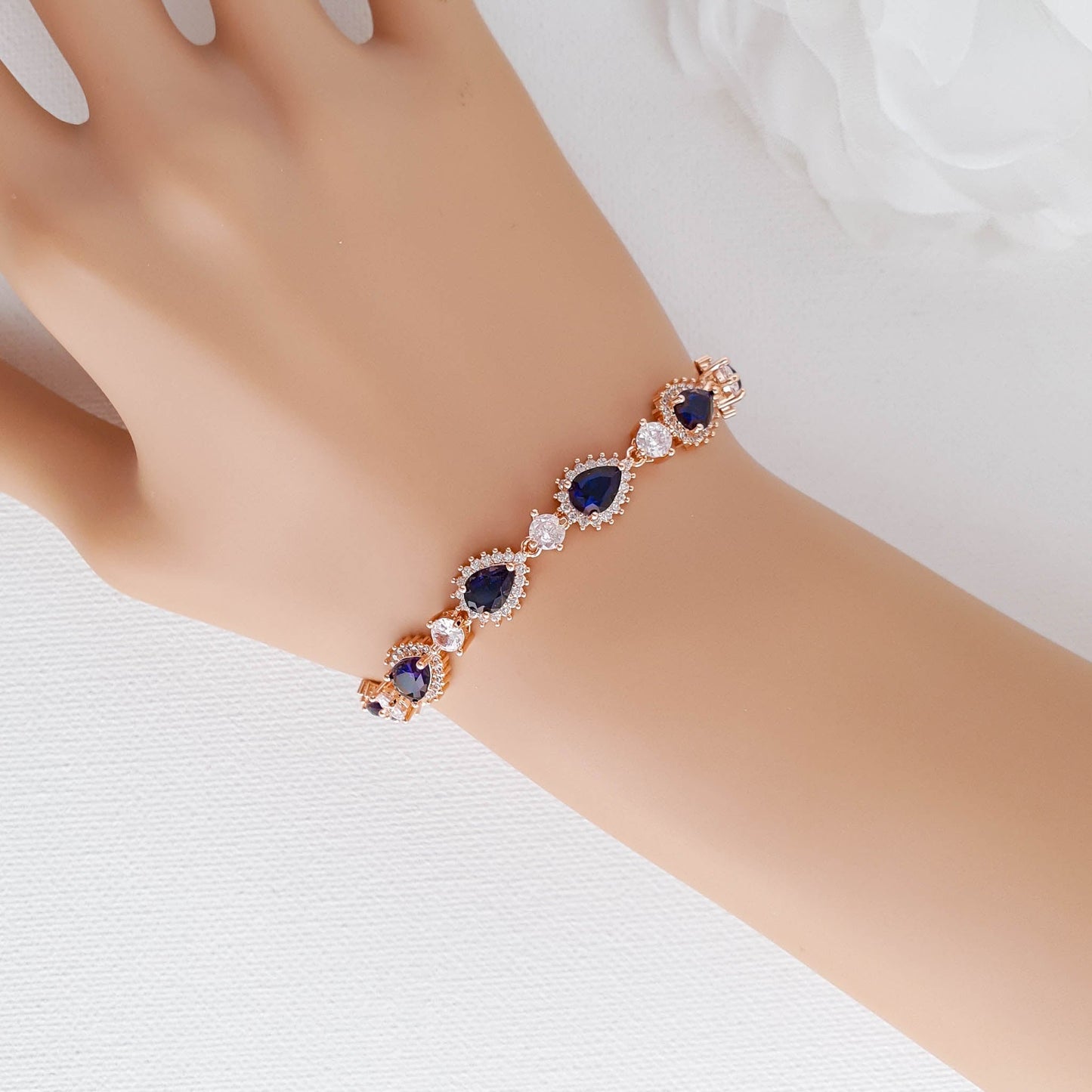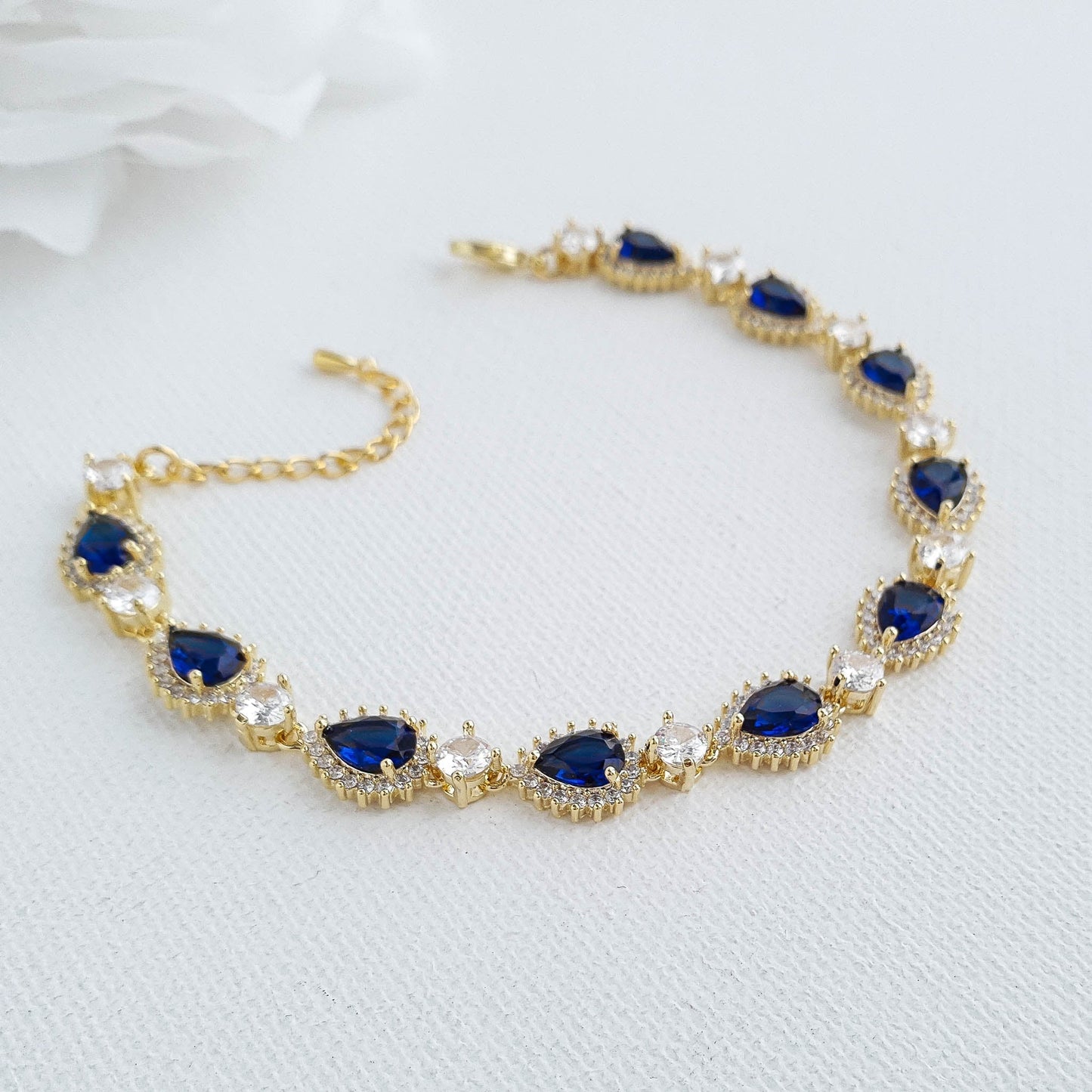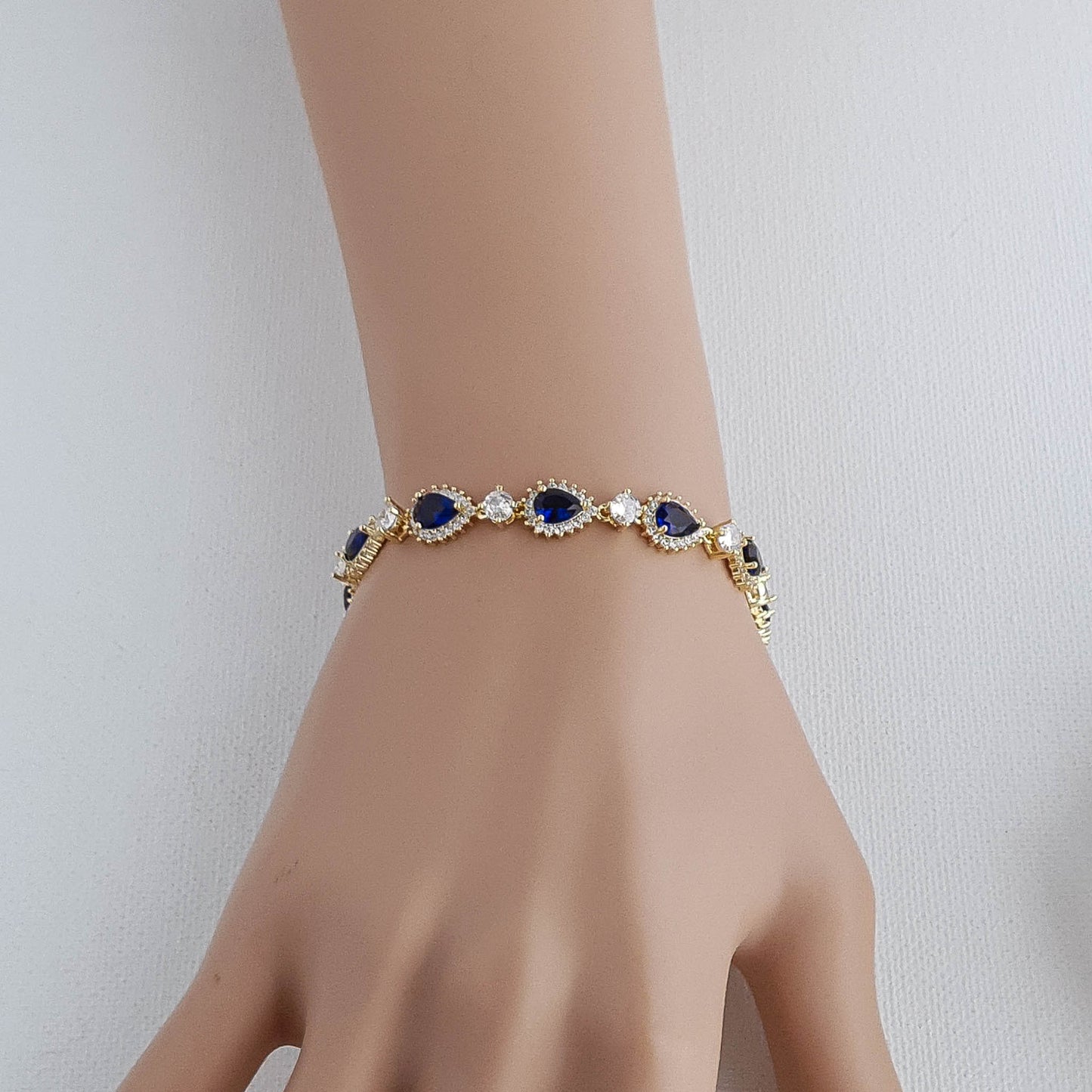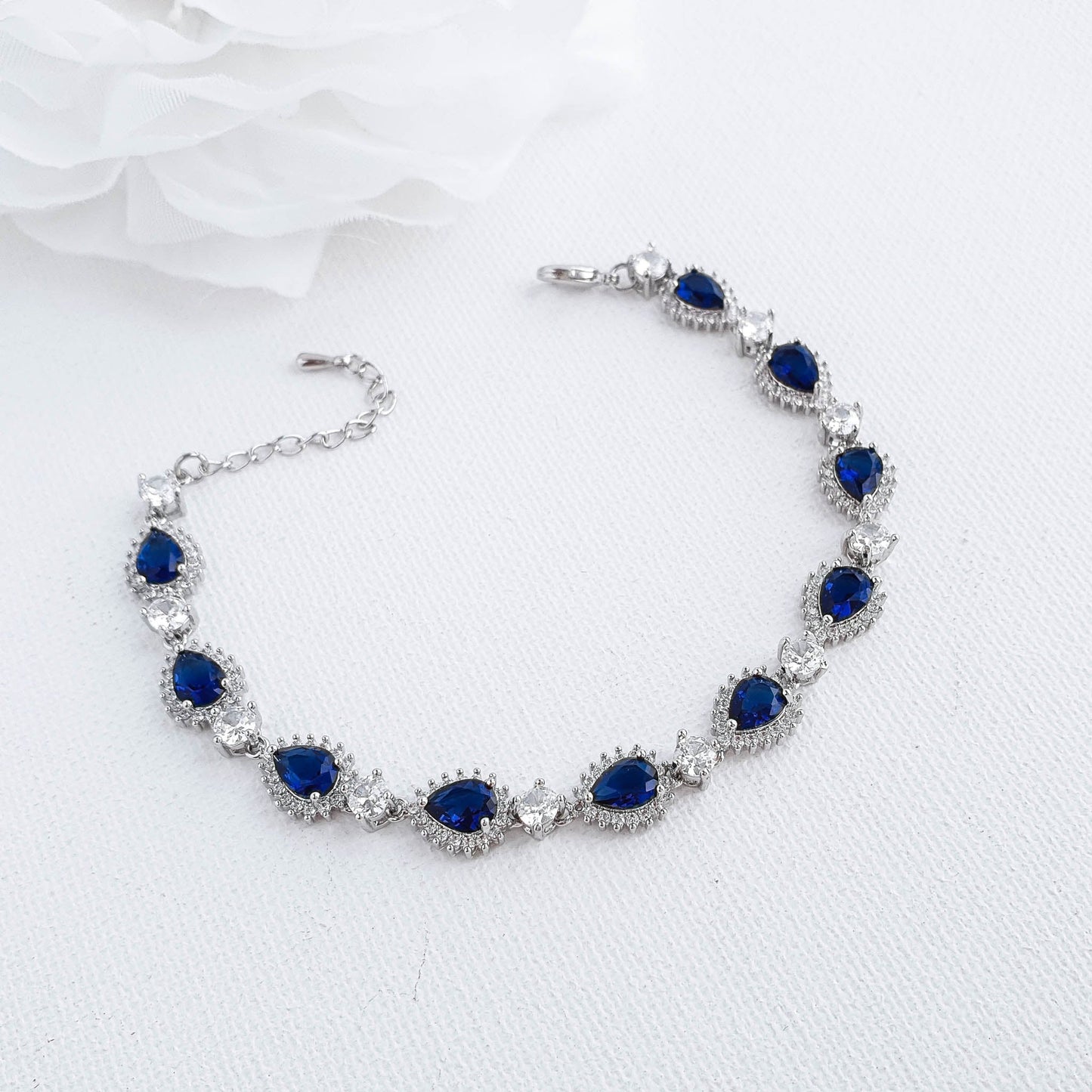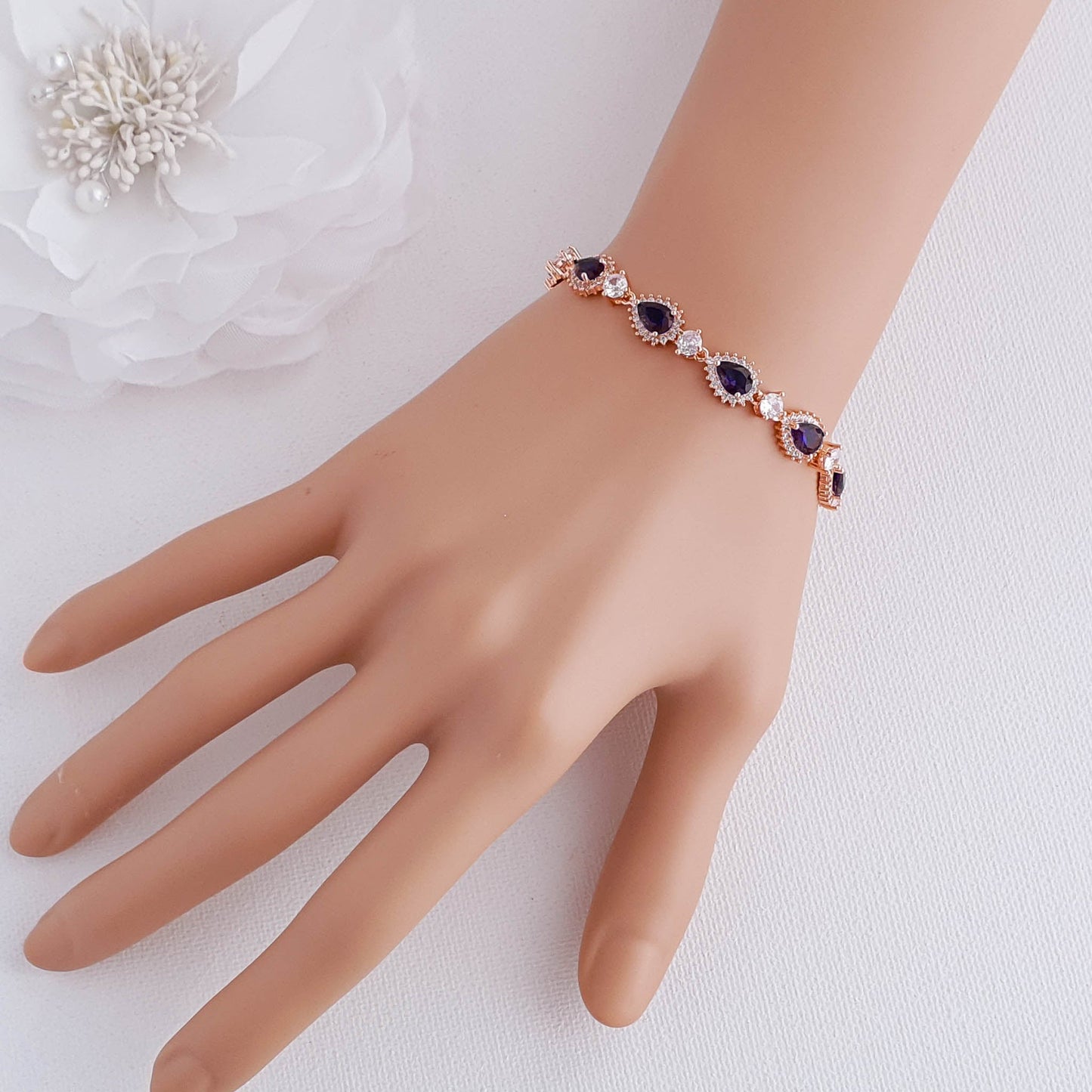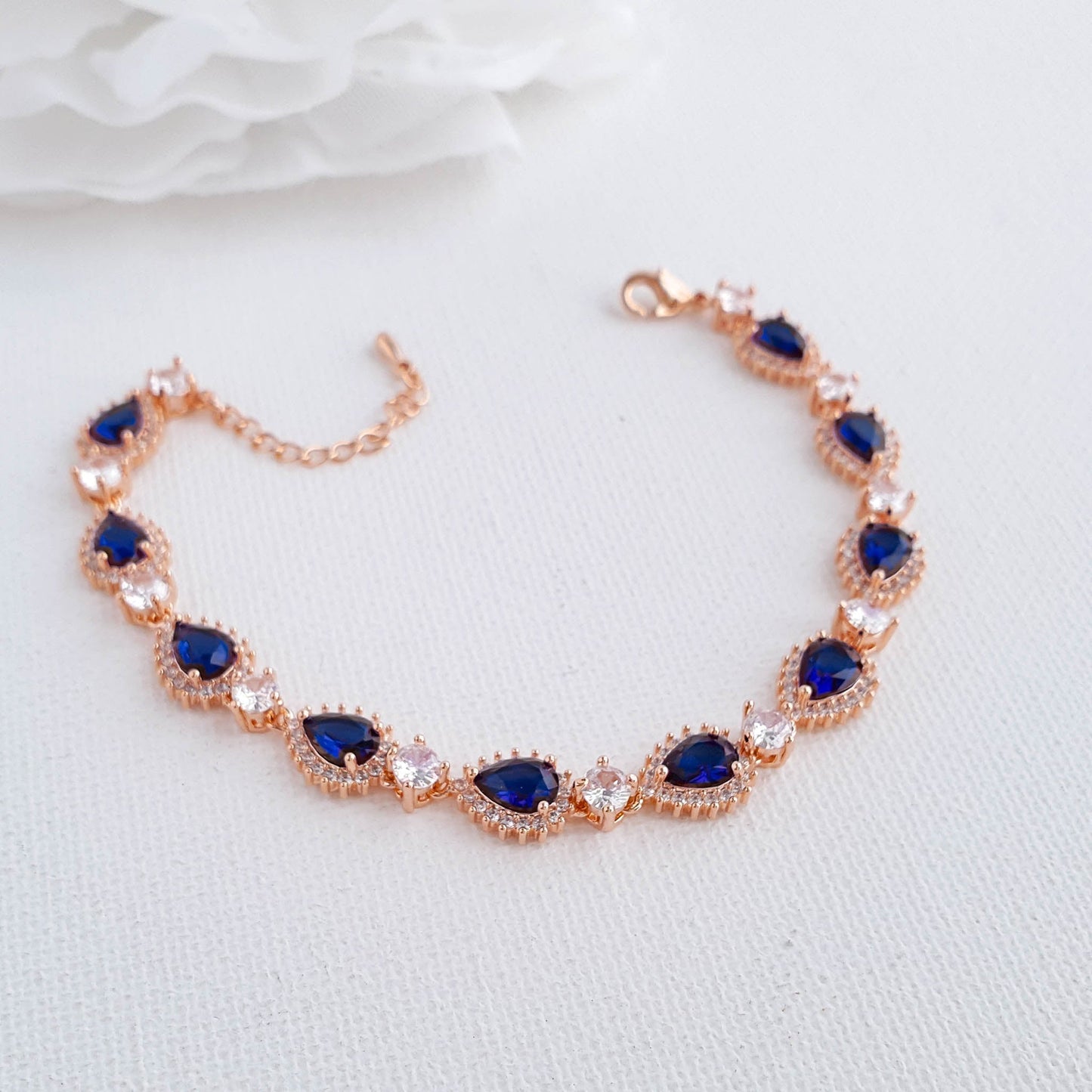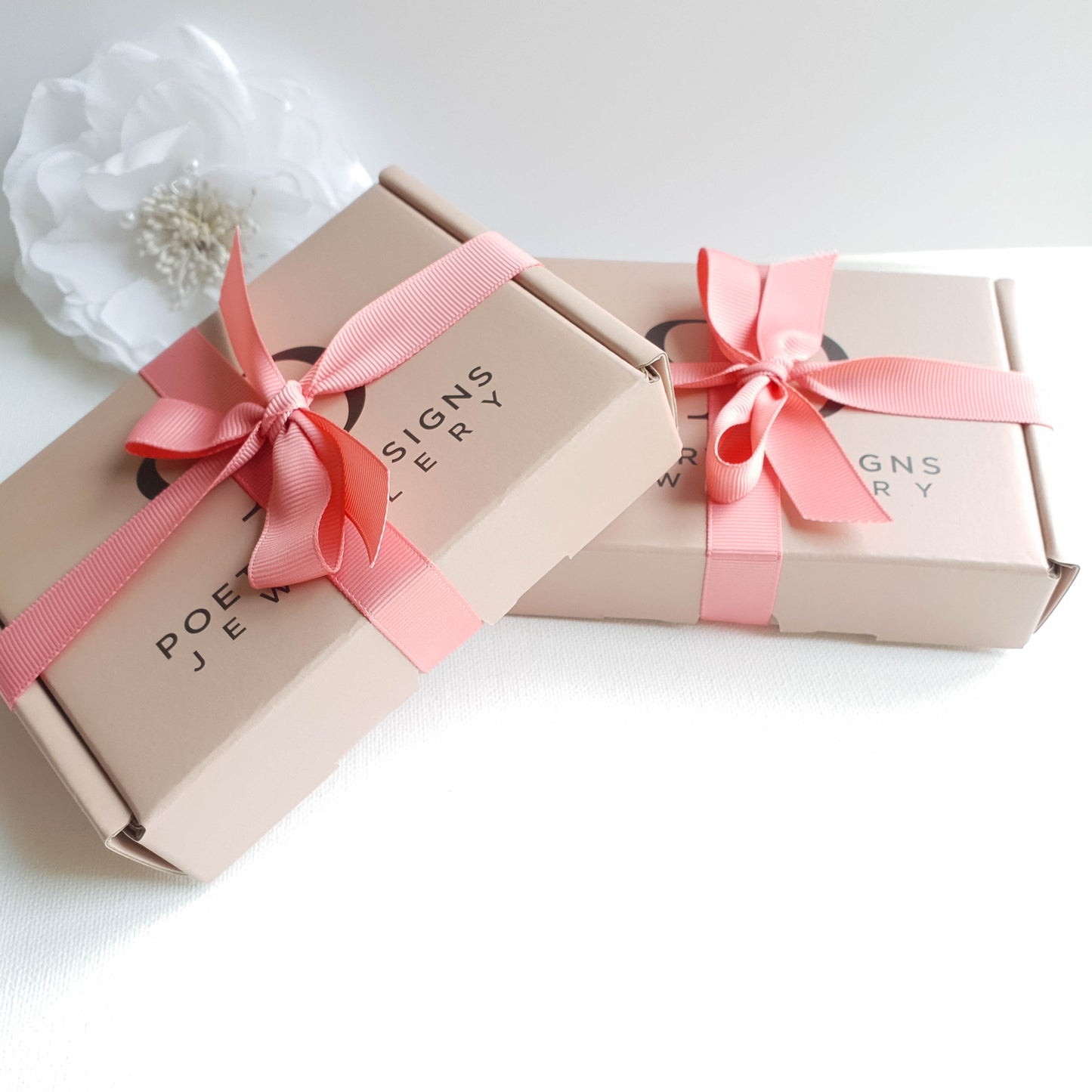 Great Benefits

* No MOQ- Only buy what your customers need.

* Exclusive Wholesale (B2B)

* Easy Ordering

Quality Products

* Quality Jewelry at Affordable Price, * Handpicked & Made to Perfection.

* Choice of metal Color/ Finish & Pearl colors

* Small Customizations where possible.

We Commit & Deliver

* Fast, Secure, Reliable Shipping, We ship worldwide

* Affordable, Profitable, Quality Jewelry

* Best Support, Service, Satisfaction-* We Are Here To Help