Cubic Zirconia Wedding and Reception Jewelry Set for Brides-Anya
A Jewelry Set for the Main Wedding Ceremony, Reception, or Evening Dinner Party
Here is a beautiful jewelry set that will look great with your traditional bridal dress and also an evening reception or wedding dinner dress.
This stunning wedding and reception jewelry set are made of sparkling cubic zirconia and is available in three finishes of silver, gold, and rose gold to suit every bridal style.
A jewelry set that can be worn long after for your wedding for every occasion or a special event. This cubic zirconia wedding and reception jewelry set comprises a matching necklace, bracelet, and earrings in a marquise design
Necklace- A full and sparkly cubic zirconia necklace is also available with an elegant backdrop if you need jewelry for your back. A luxurious necklace to keep and wear at every opportunity for some glam and glitter.
Bracelet- Matching the necklace the bracelet is also made of sparkling cubic zirconia that will complement your complete bridal and evening look. Fits firmly and is adjustable on your wrist with a lobster clasp, also has an extension chain to fit wrist sizes up to 1.18 inches or 3 cms.
Earrings-Earrings are again made of high-quality cubic zirconia and super sparkly, design is slim, long, and comfortable and is made of marquise and teardrop shape CZ crystals. 
Necklace Measurement-

The length of the necklace is 17.5 inches or 44.5 cms with a 7 inch or 17.8 cms Backdrop

The Crystal drop in front measures 1 6/8 inches or 4.5 cms

The Crystal details at the back are 1 6/8 inches or 4.5 cms

When you purchase a necklace without a backdrop, there is a 2-inch extension chain to adjust the length.
Bracelet Measurements-
The length is 6.5 inches and comes with a 3 cm extension chain, Bracelet is 8 mm wide.
Earring Measurements- 
The length of the Earring is approx 2 1/8 inches or 5.3 cm and 8 mm wide.
Share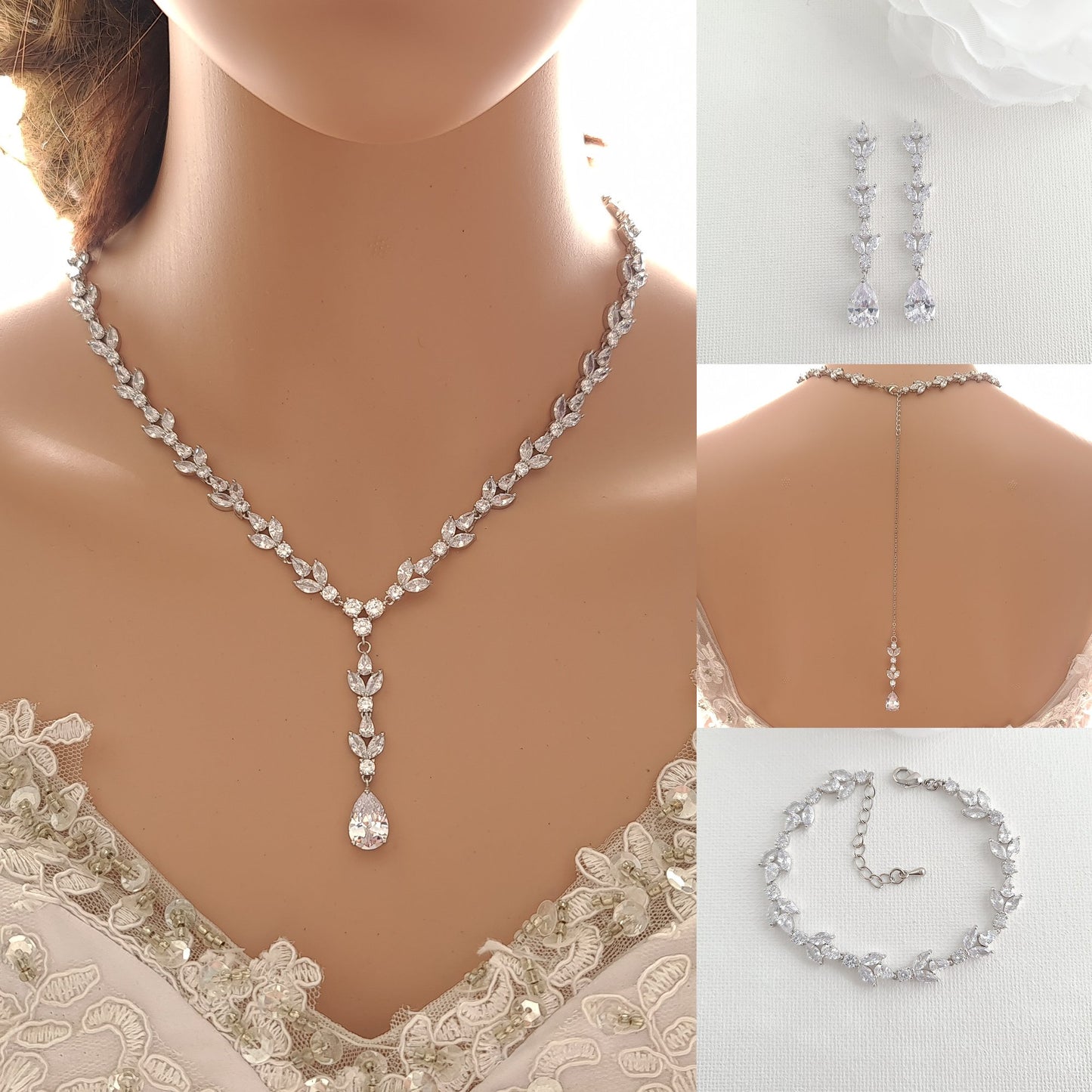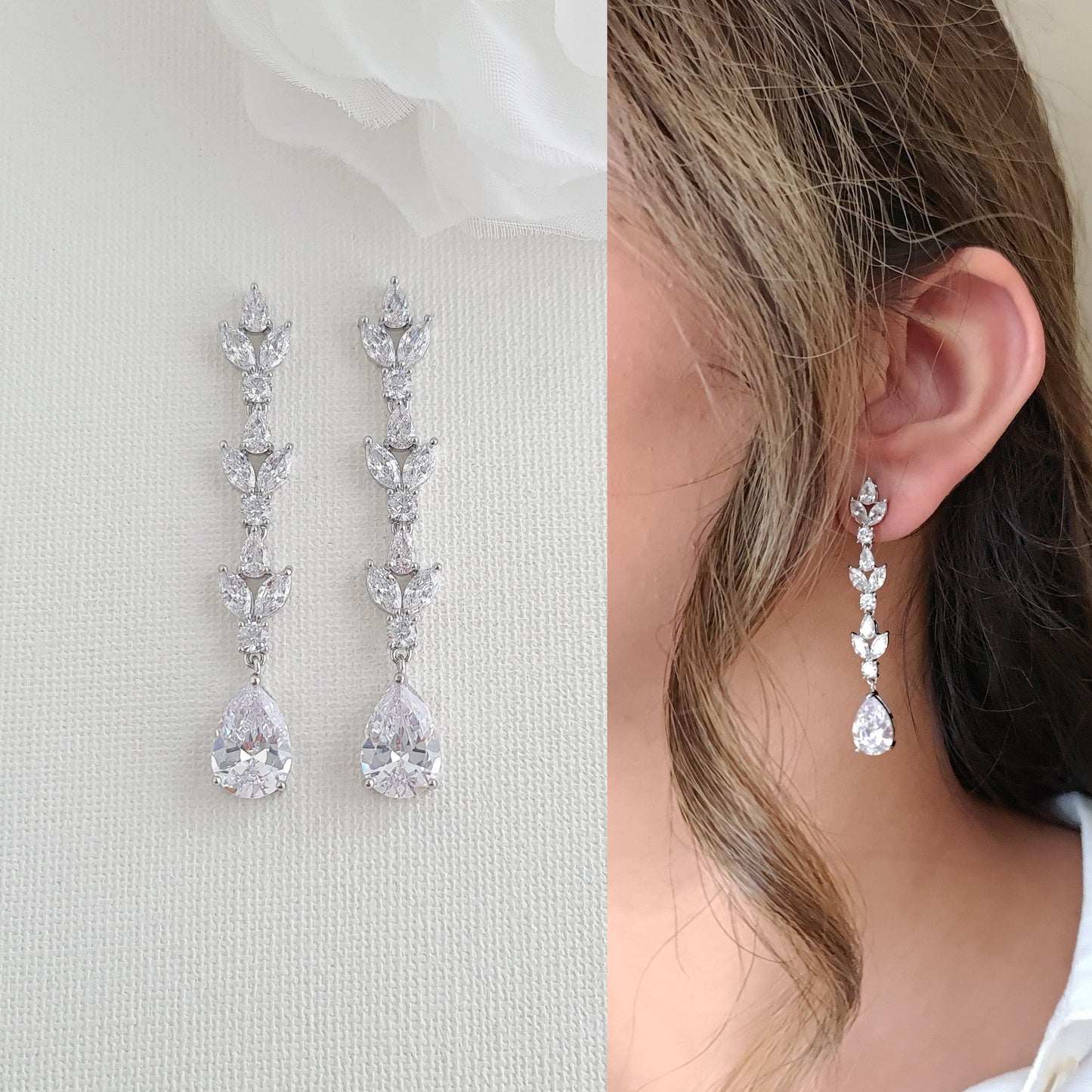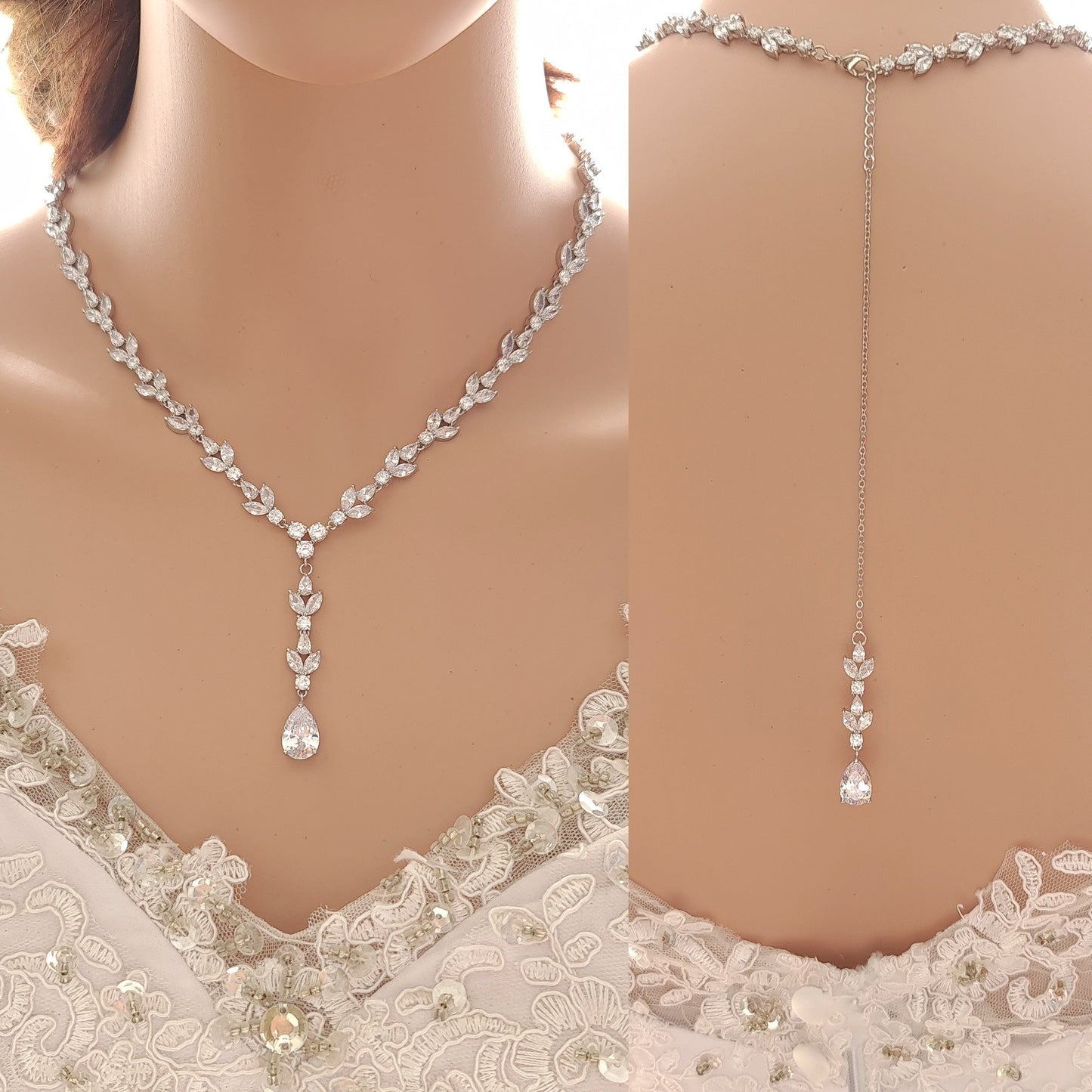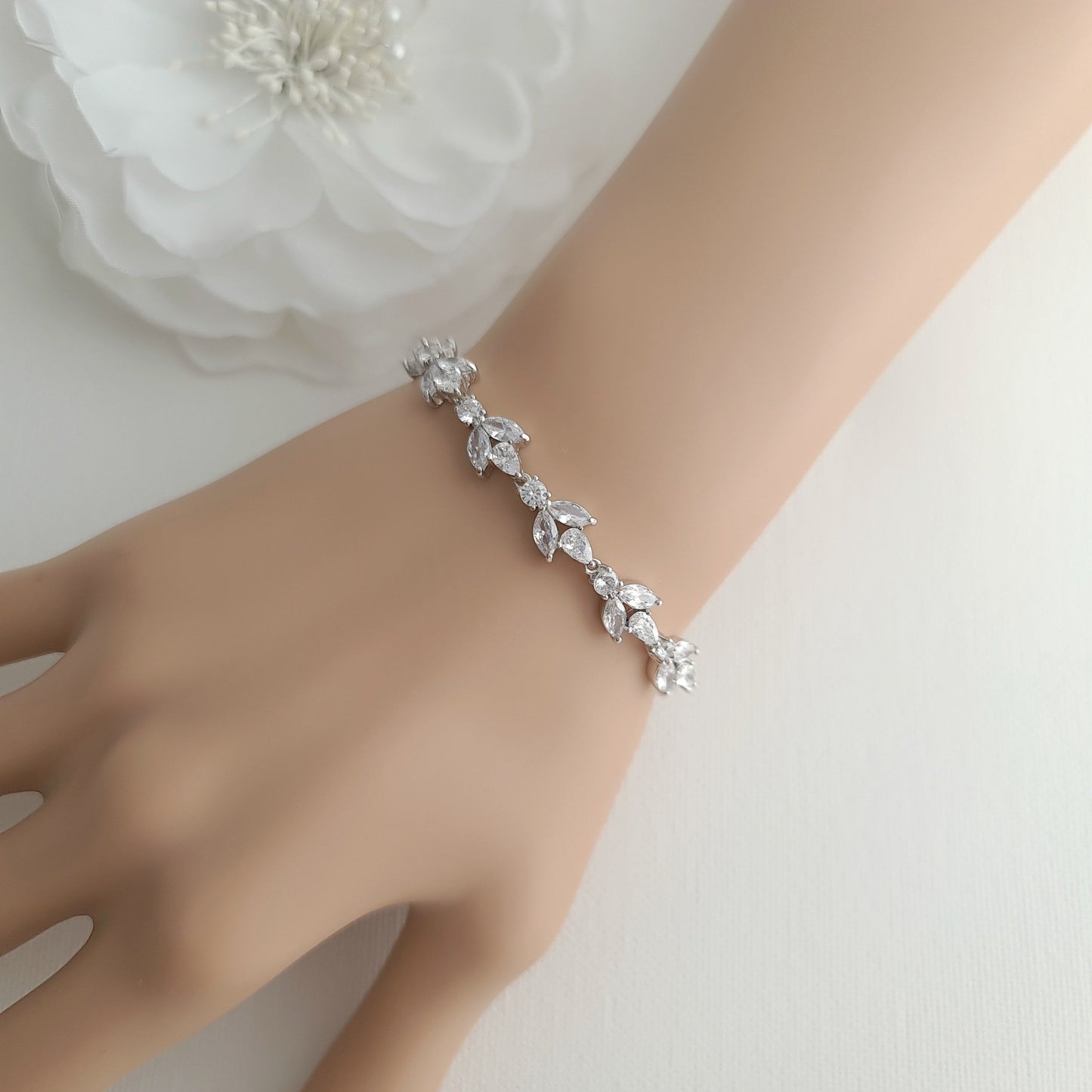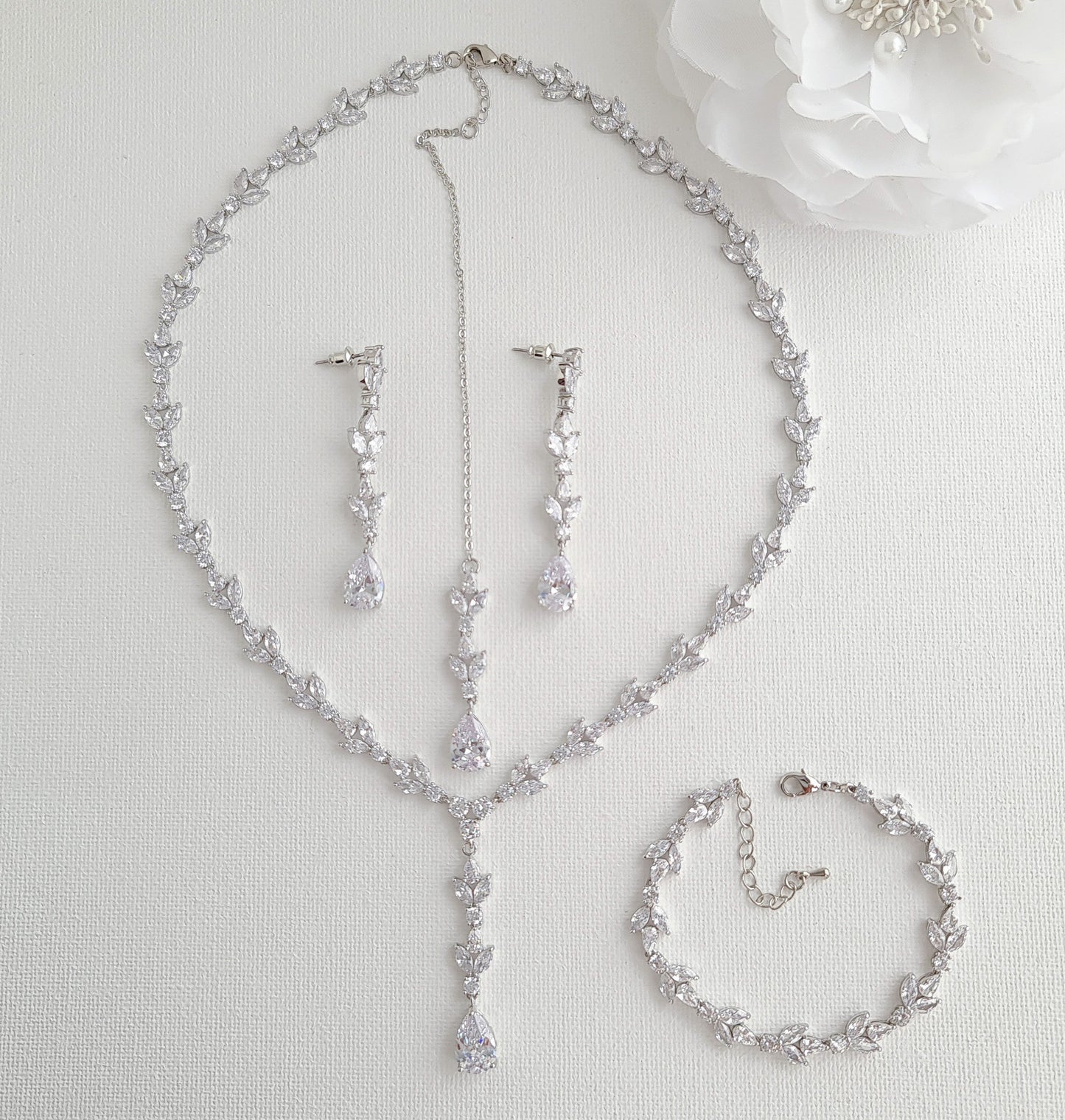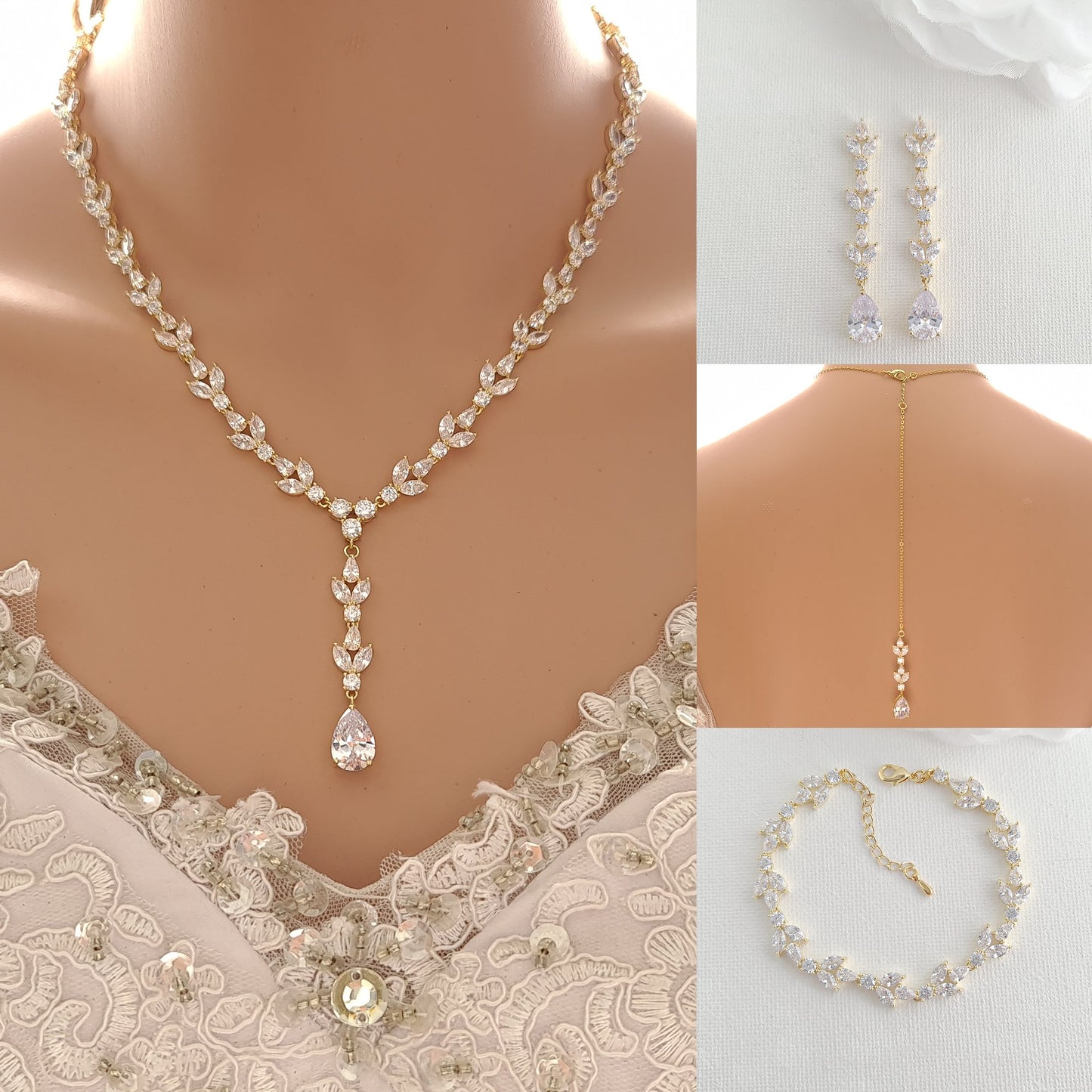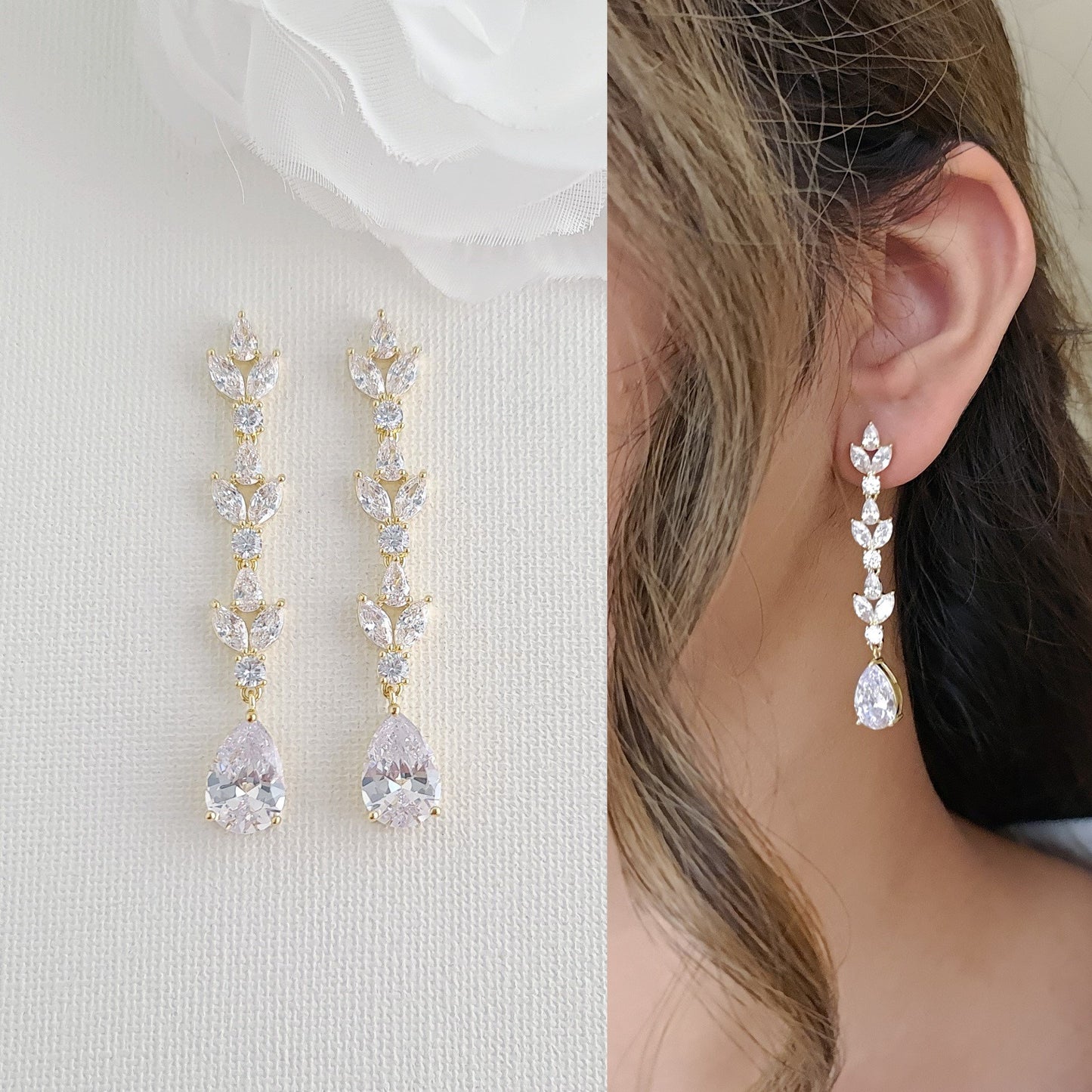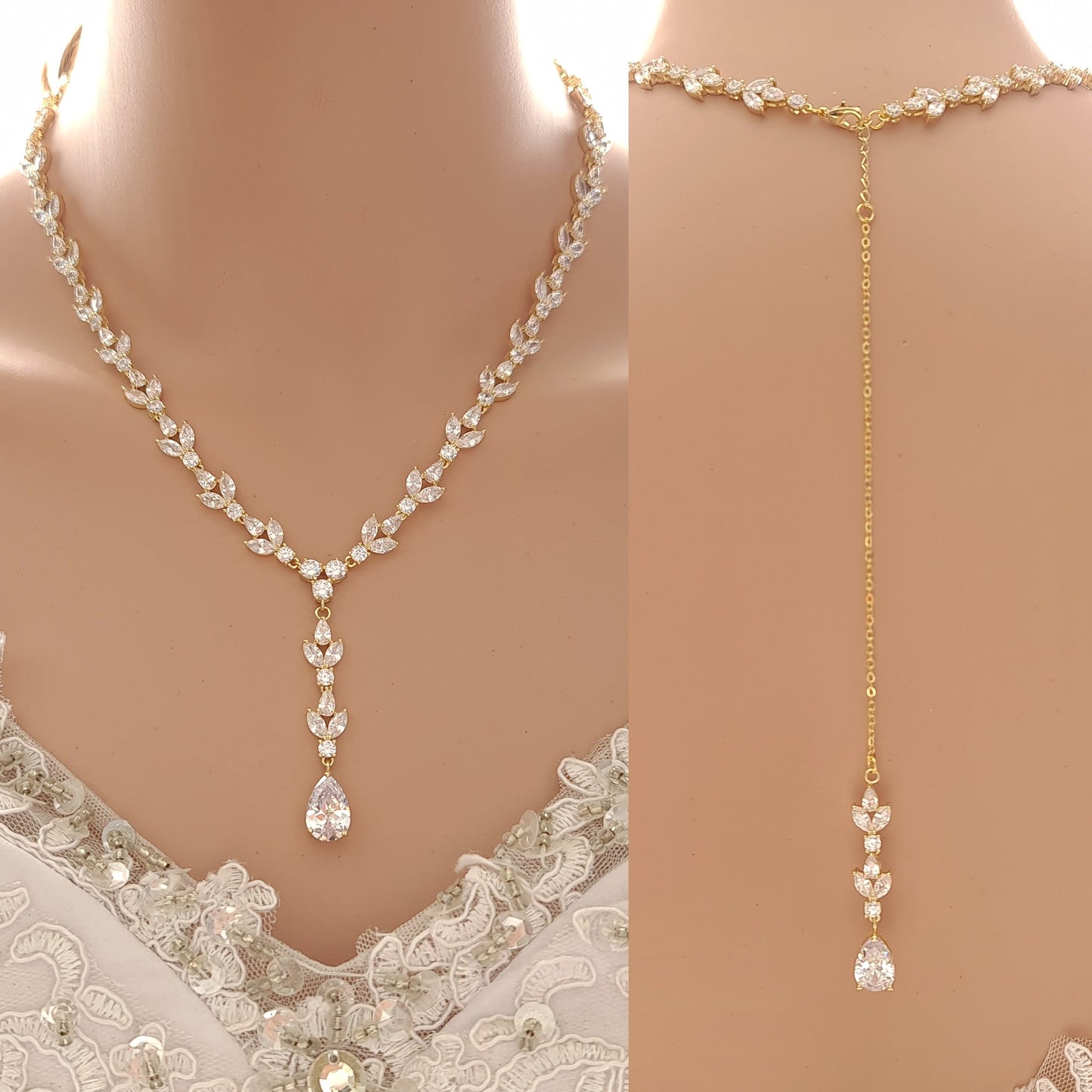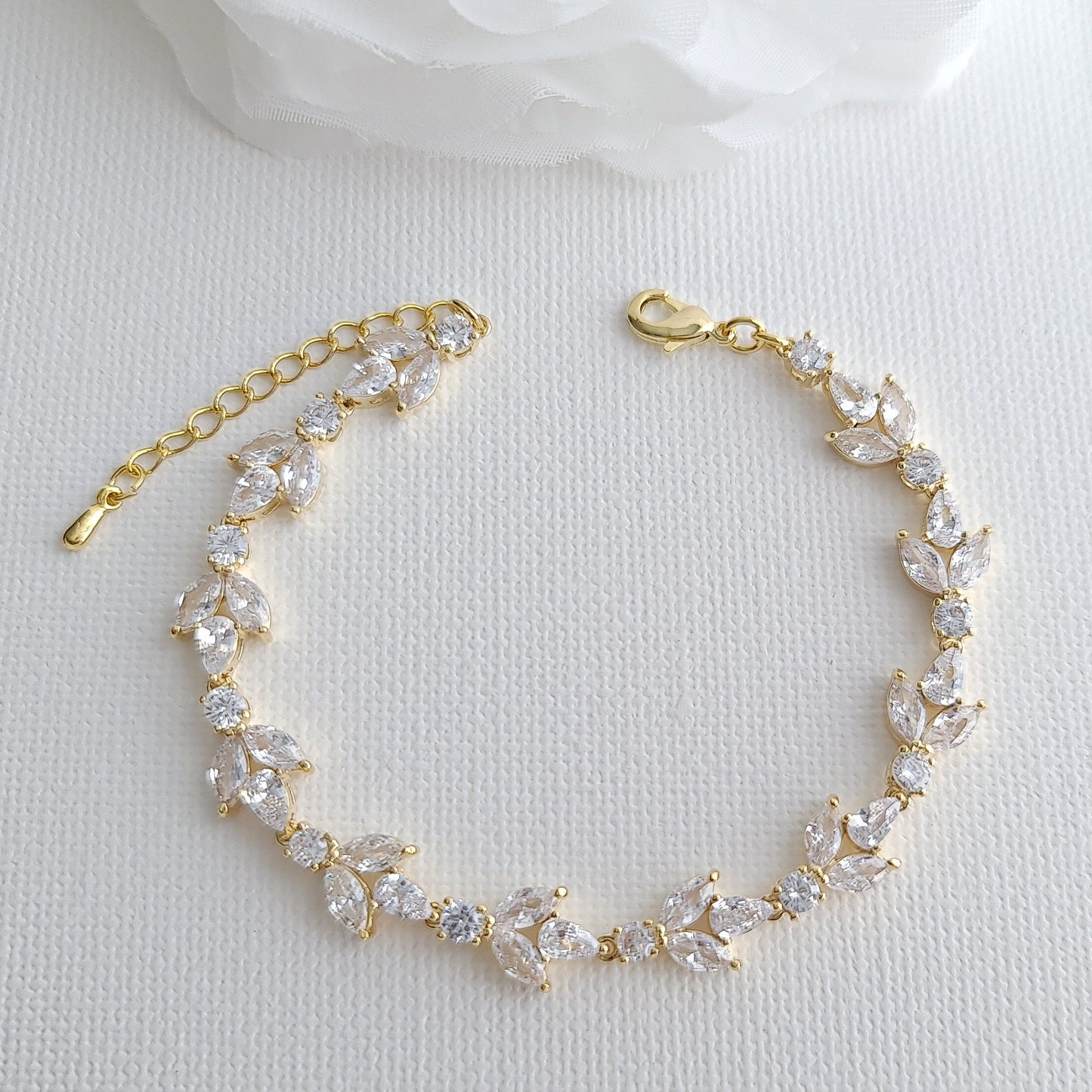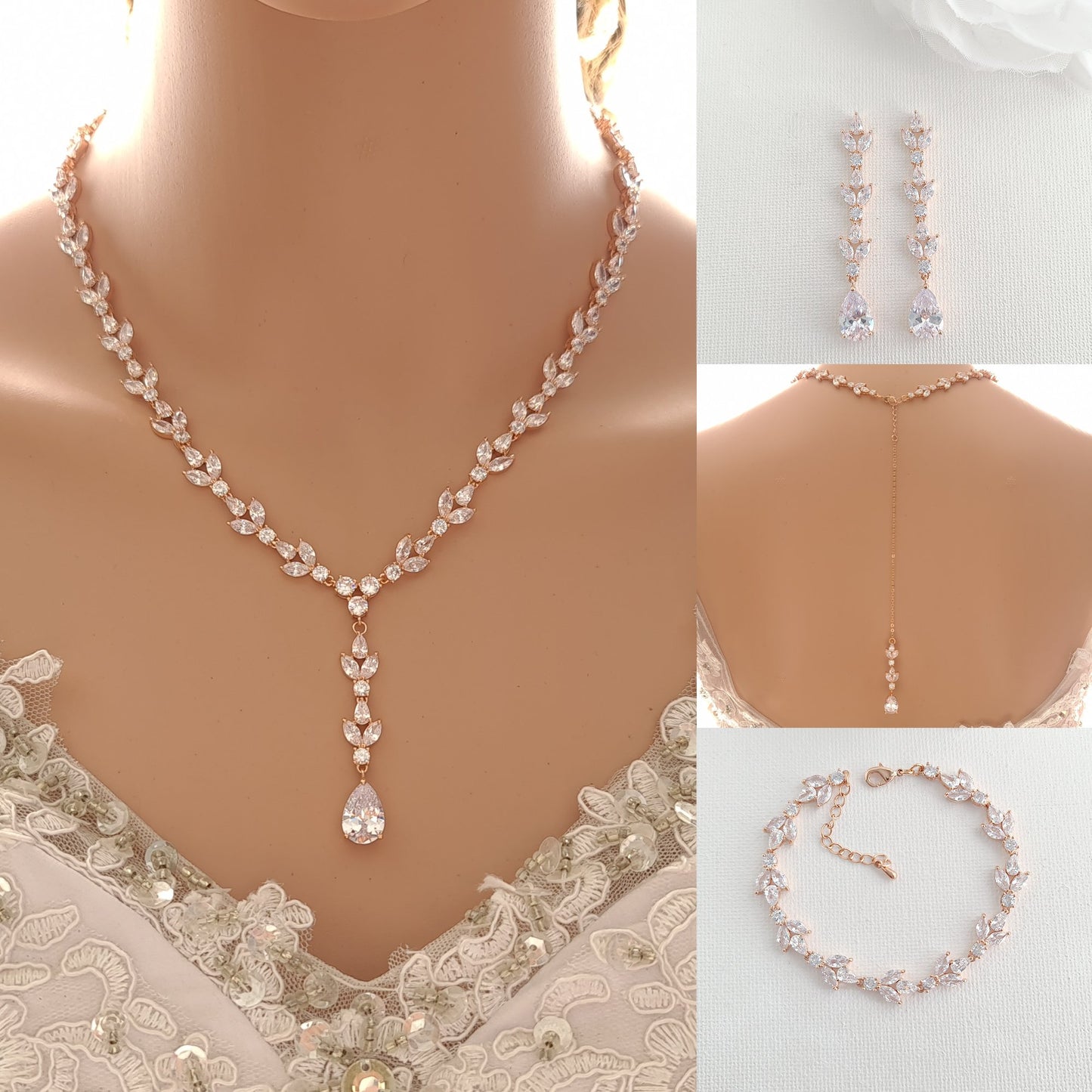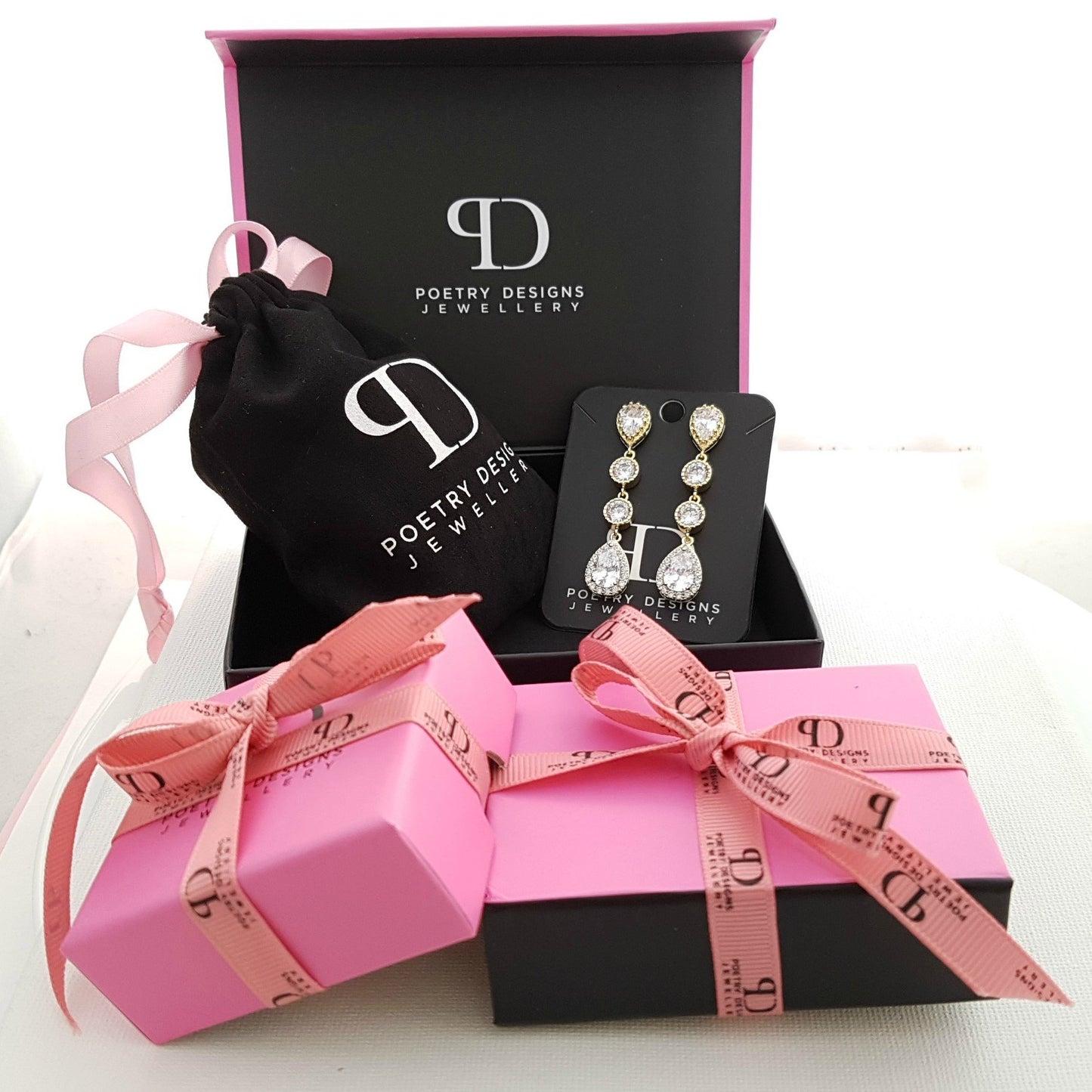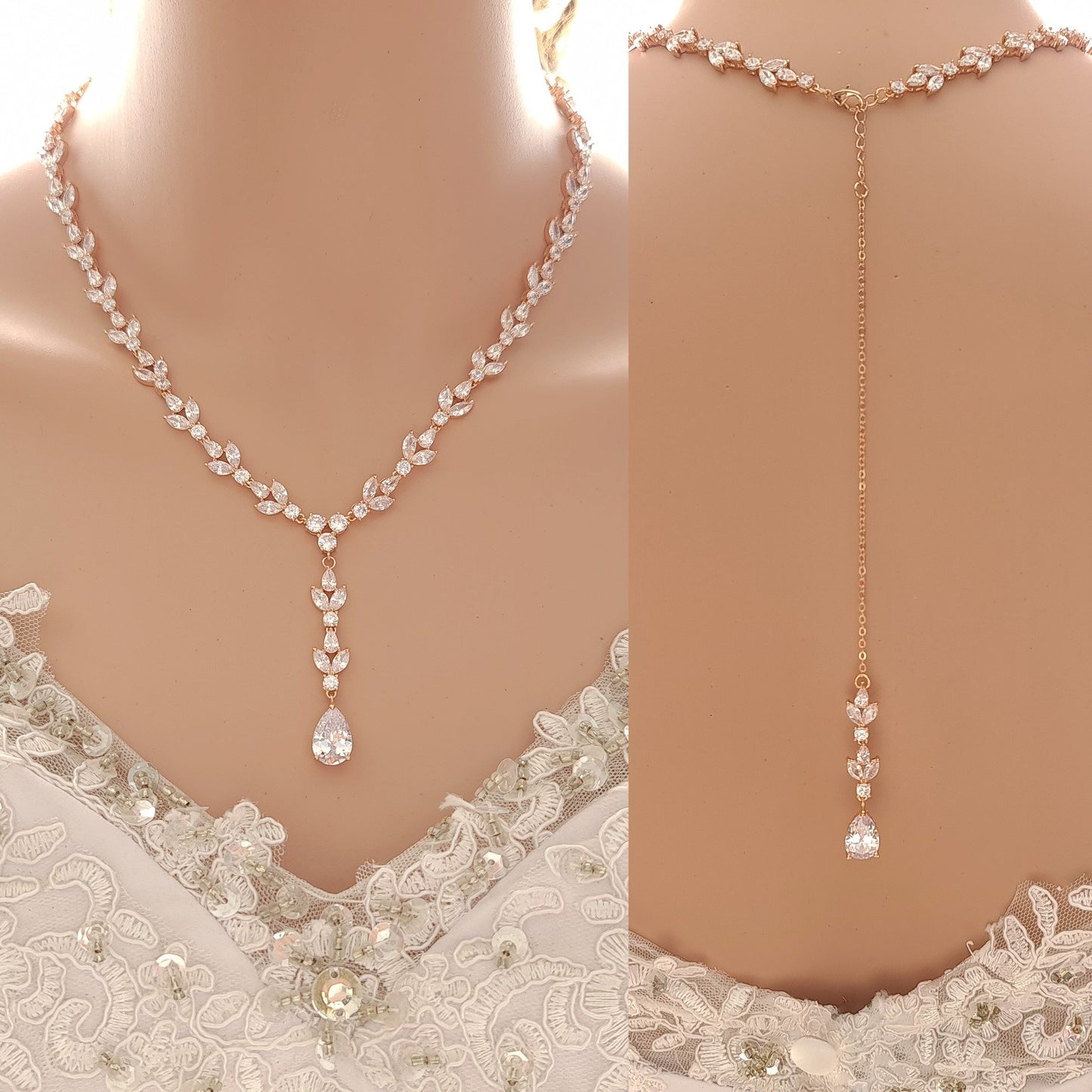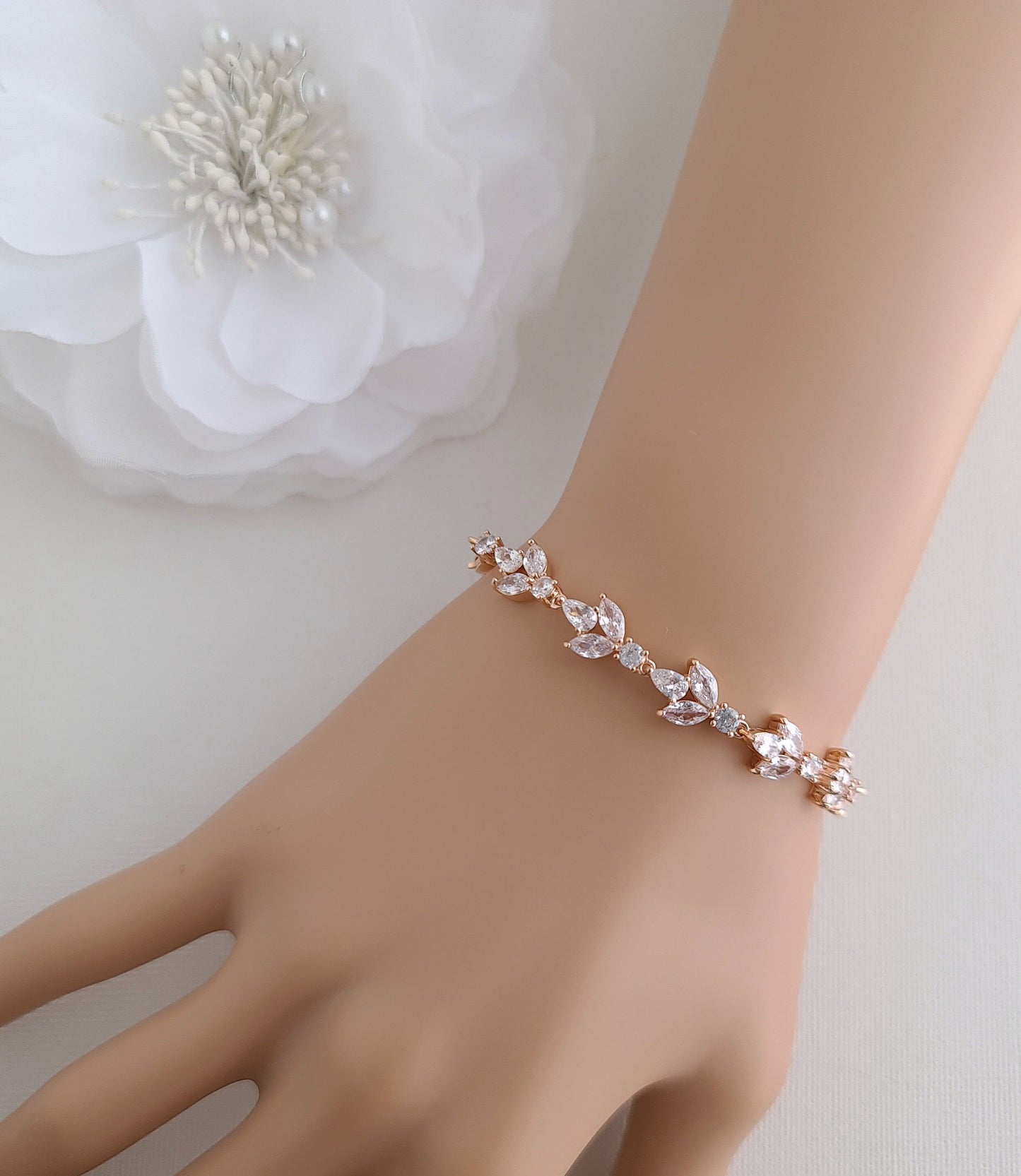 Great Benefits

* No MOQ- Only buy what your customers need.

* Exclusive Wholesale (B2B)

* Easy Ordering

Quality Products

* Quality Jewelry at Affordable Price, * Handpicked & Made to Perfection.

* Choice of metal Color/ Finish & Pearl colors

* Small Customizations where possible.

We Commit & Deliver

* Fast, Secure, Reliable Shipping, We ship worldwide

* Affordable, Profitable, Quality Jewelry

* Best Support, Service, Satisfaction-* We Are Here To Help