Simple Bridal Jewelry Set with Stud Earrings Necklace Bracelet-Emma
For A Simple Bridal Jewelry Set, Buy Stud Earrings, a Necklace & Bracelet

This simple bridal jewelry set includes stud earrings, a necklace, and a bracelet. All pieces are designed with teardrop cubic zirconia with a classic and timeless look, making them perfect for any bride who walks into your store. 
The set is also available for wholesale, making it a great option for bridal shops, wedding planners, and B&M stores in the wedding industry.
This bridal jewelry set is also available in gold, rose gold, and silver tones.
Stud Earrings: The teardrop studs are dainty, multi-faceted, and sparkly. The earrings are 6/8 of an inch or 2.6 cm. 
Necklace:-The necklace is made of a matching teardrop pendant and a delicate chain. Available in two chain lengths, 16" or 18" inches.
Bracelet:-The teardrop bracelet matches the necklace and earrings. However, smaller teardrop crystals give it a slim and elegant design. The bracelet is available in three sizes 6' inches, 6.5" inches, and 7" inches, with a 1/4 of an inch ( approx) or 3 cm.
Share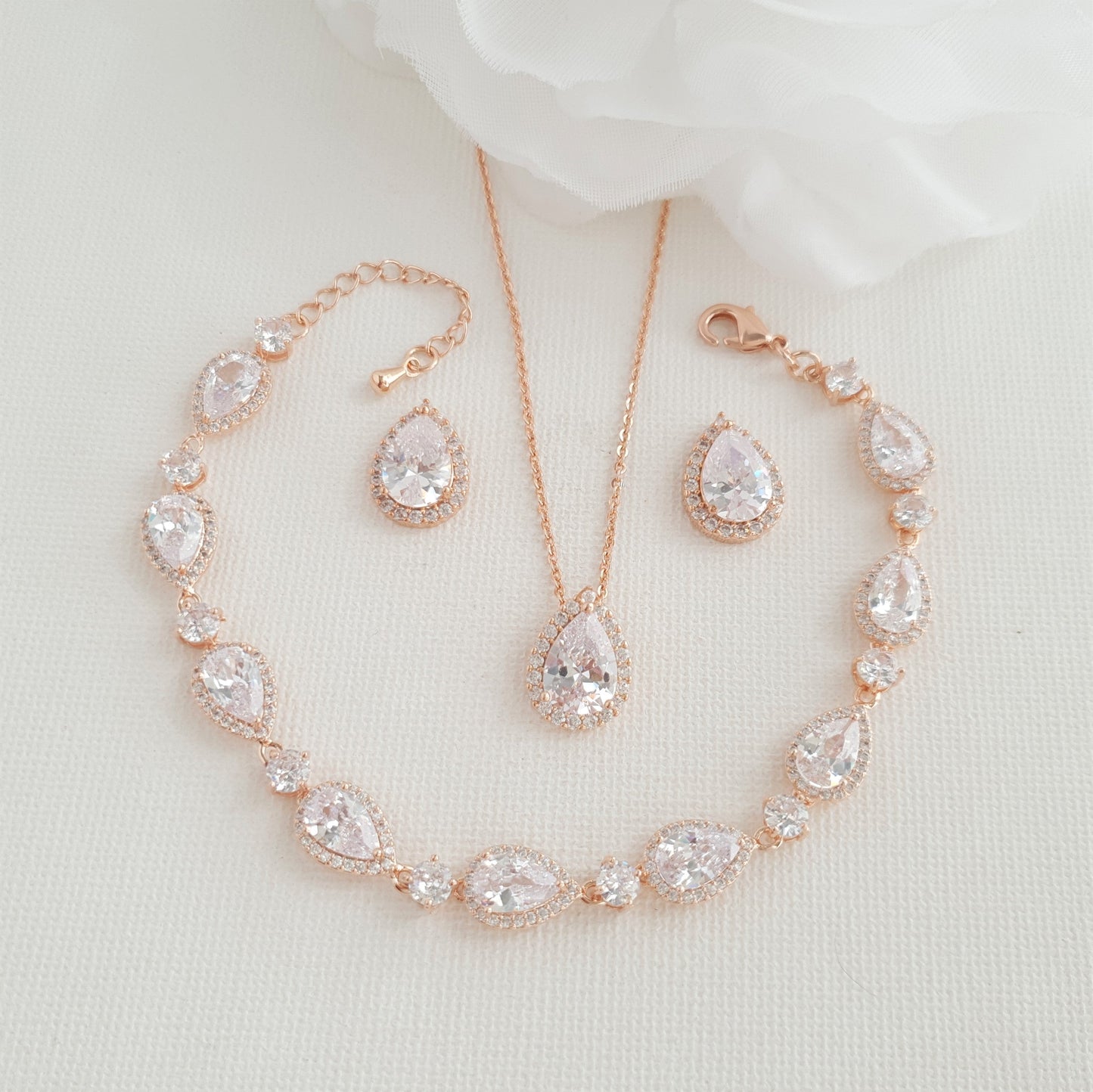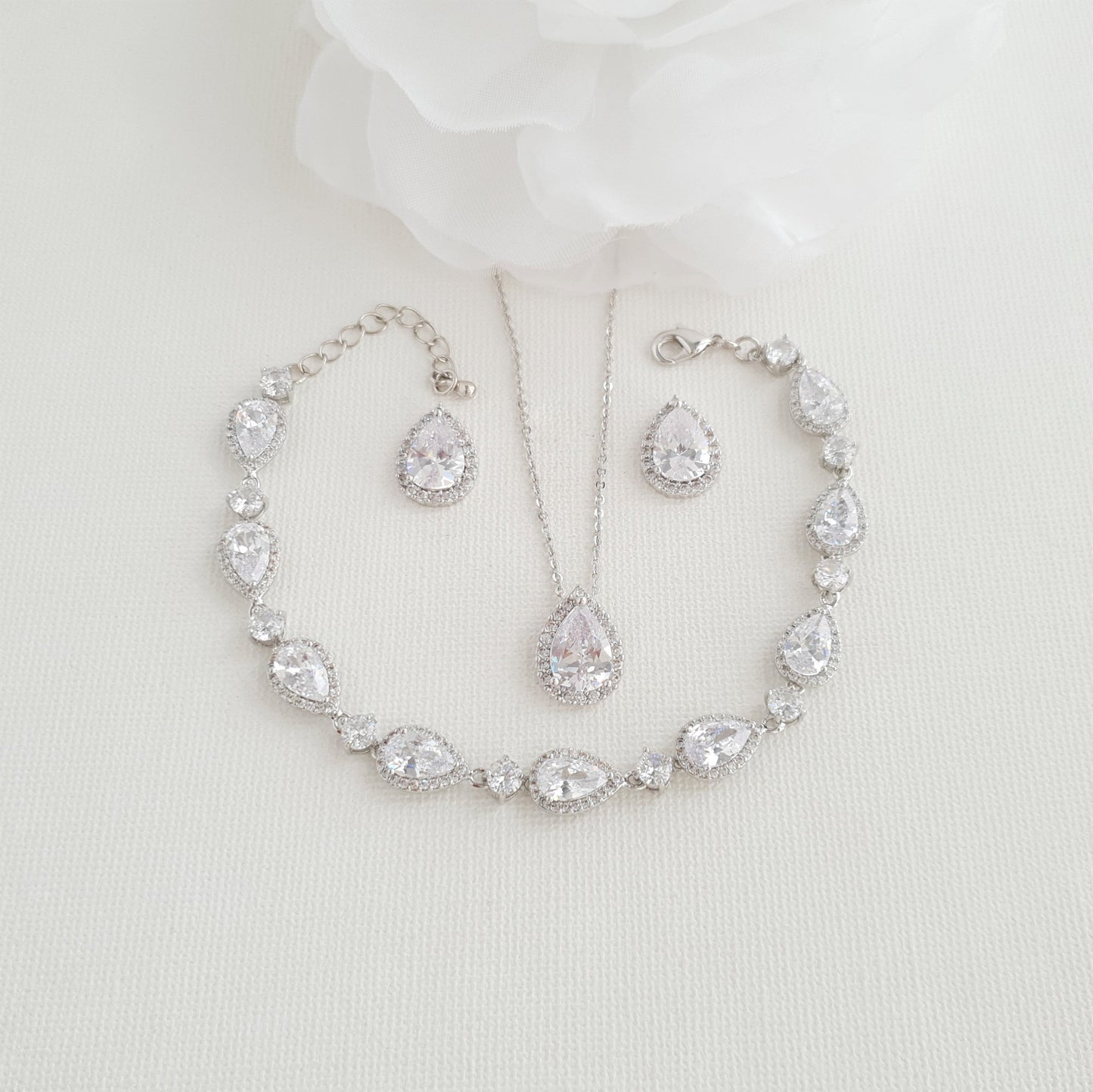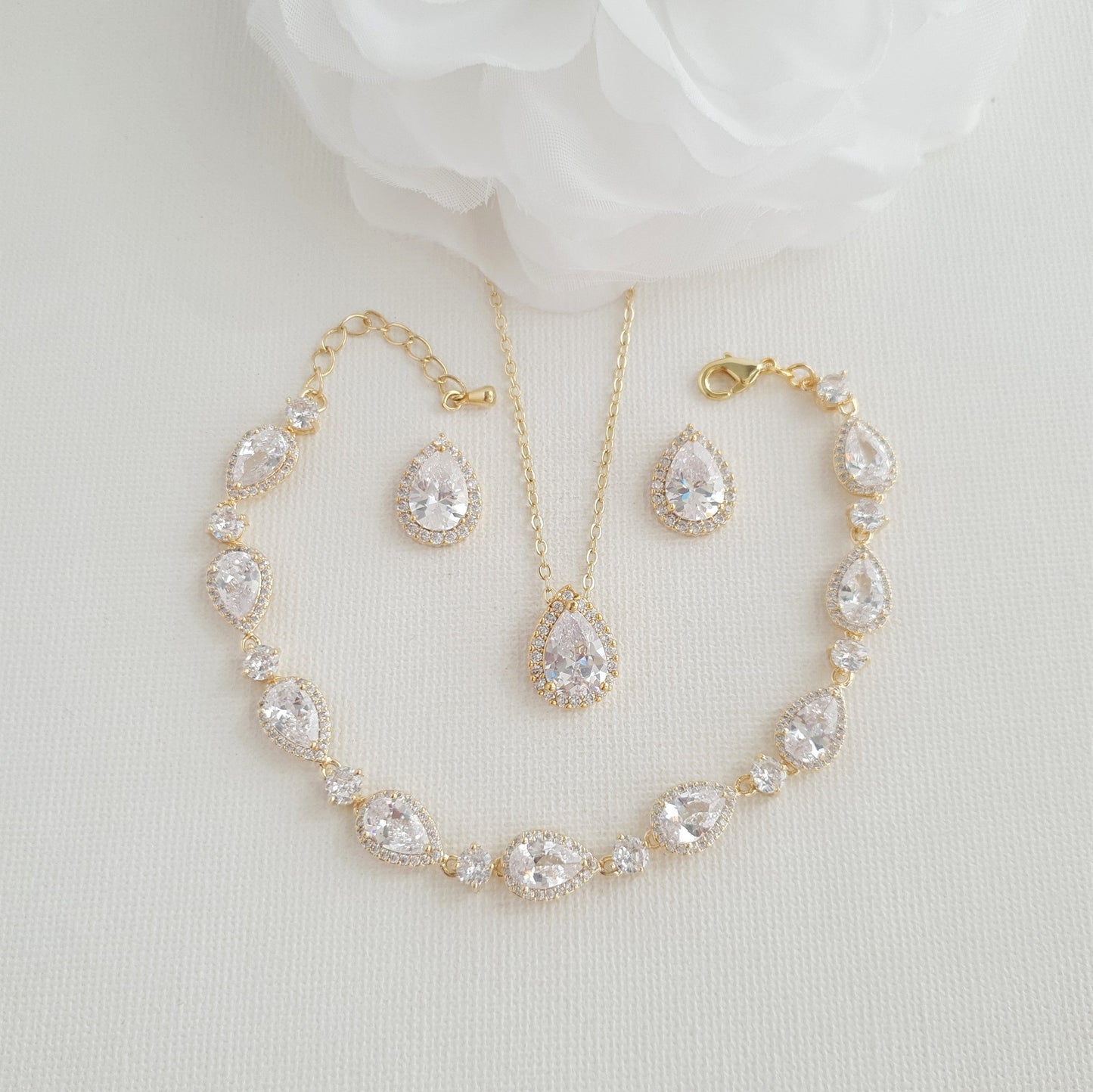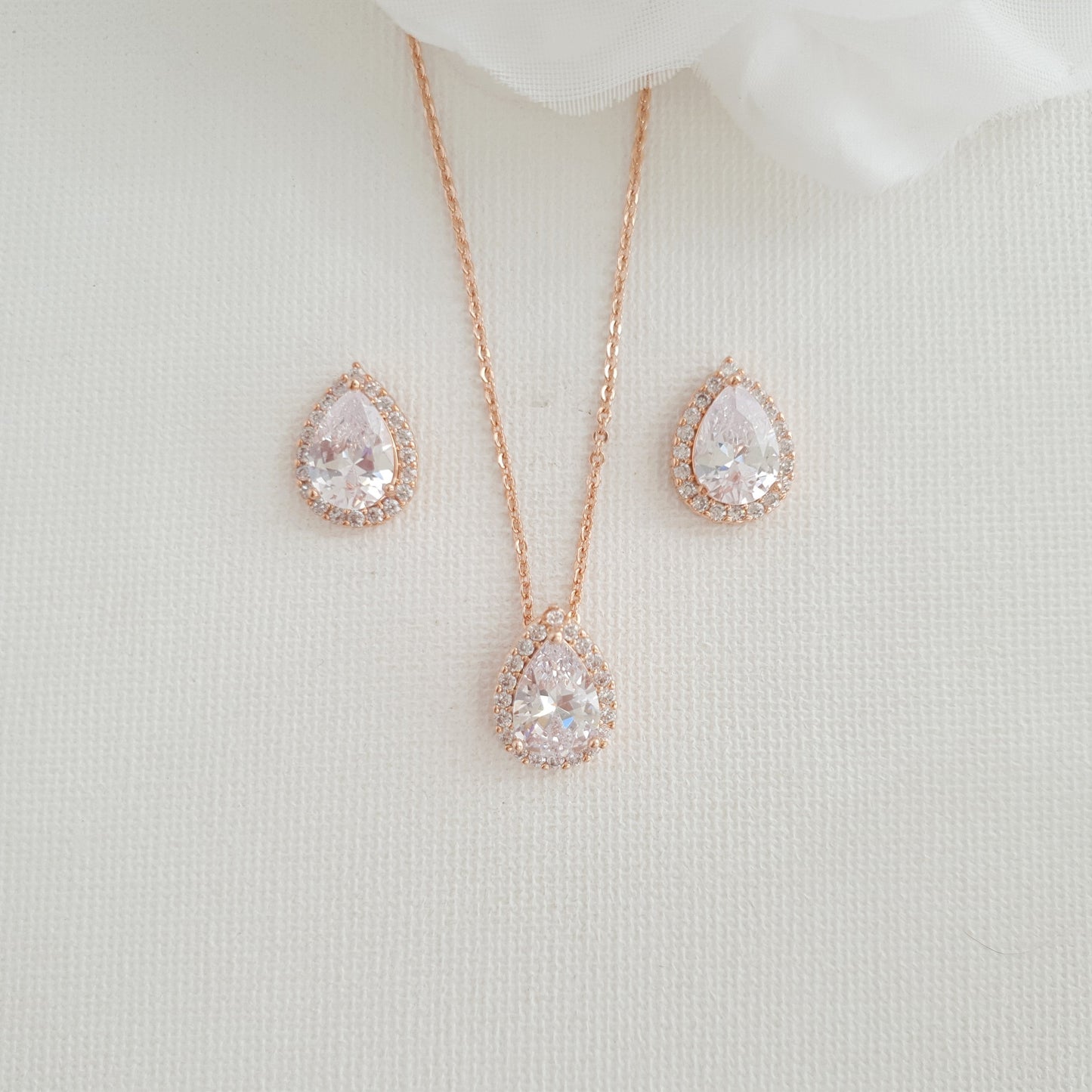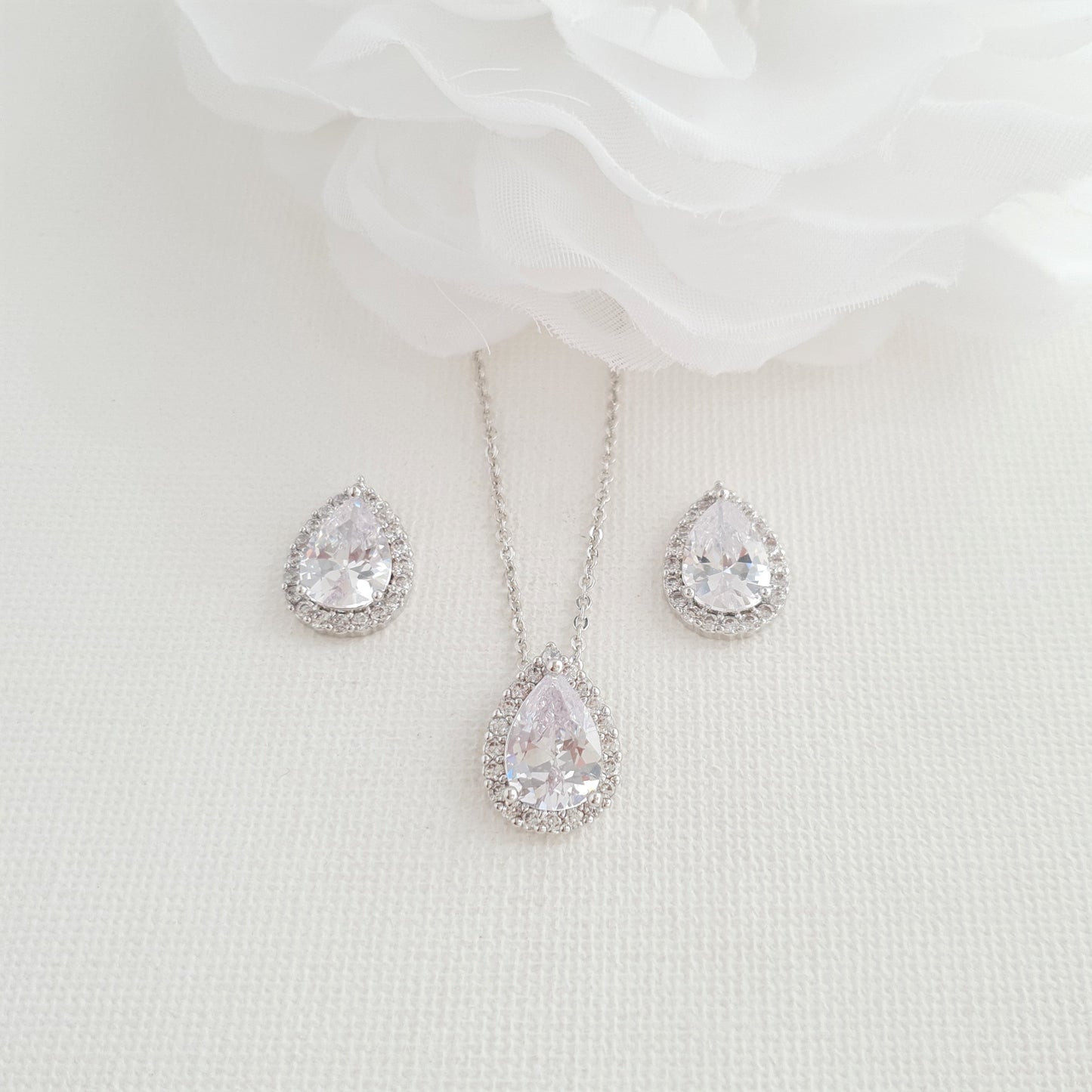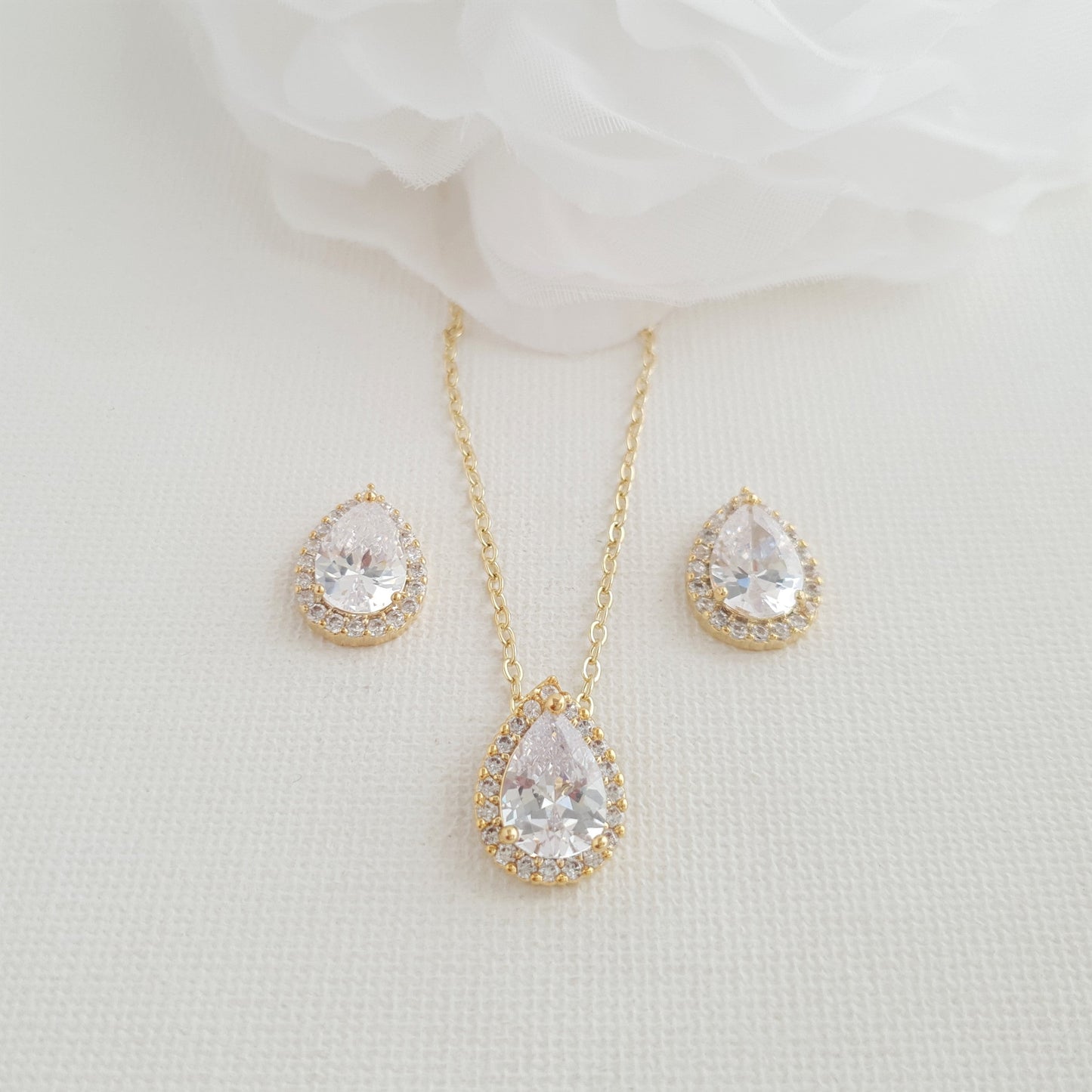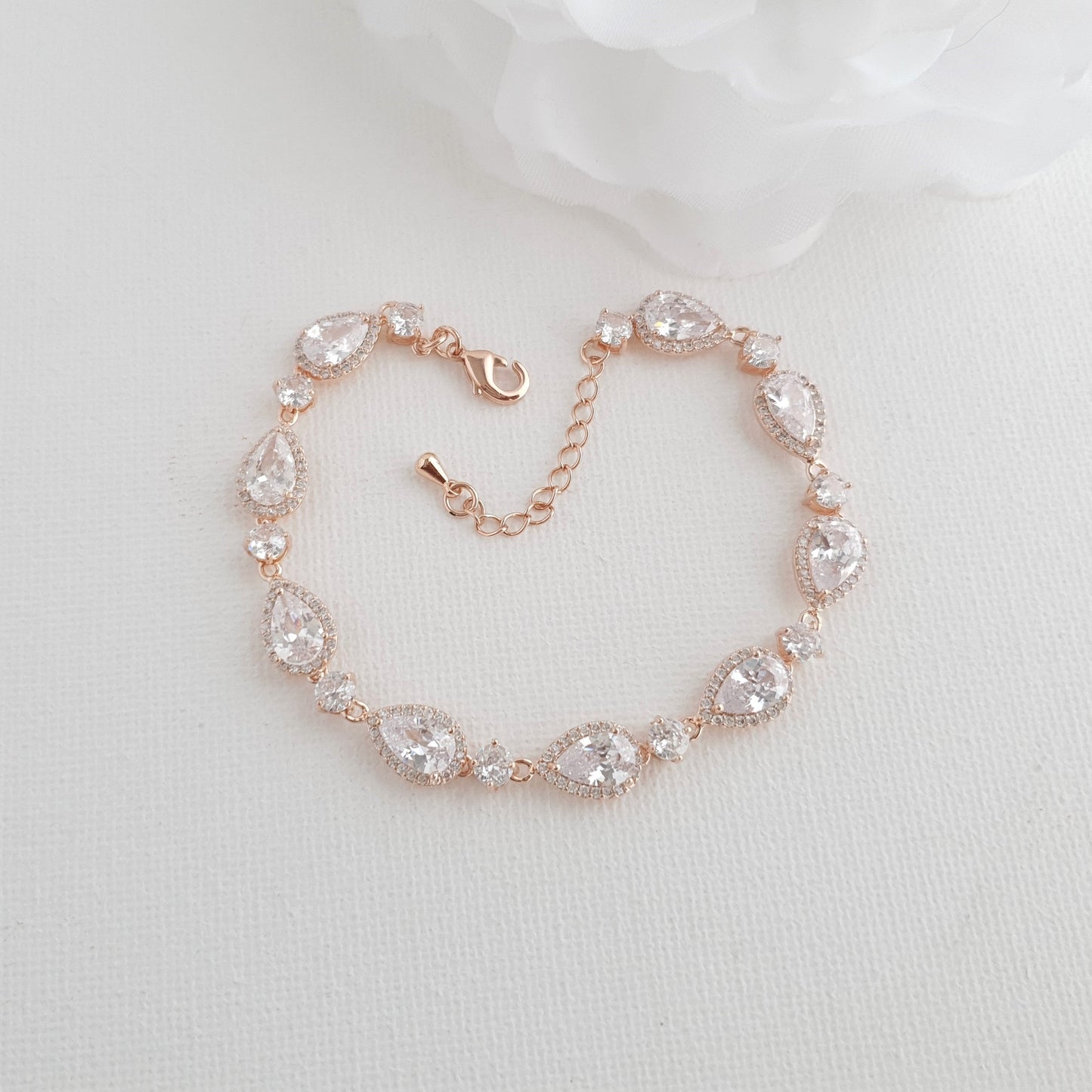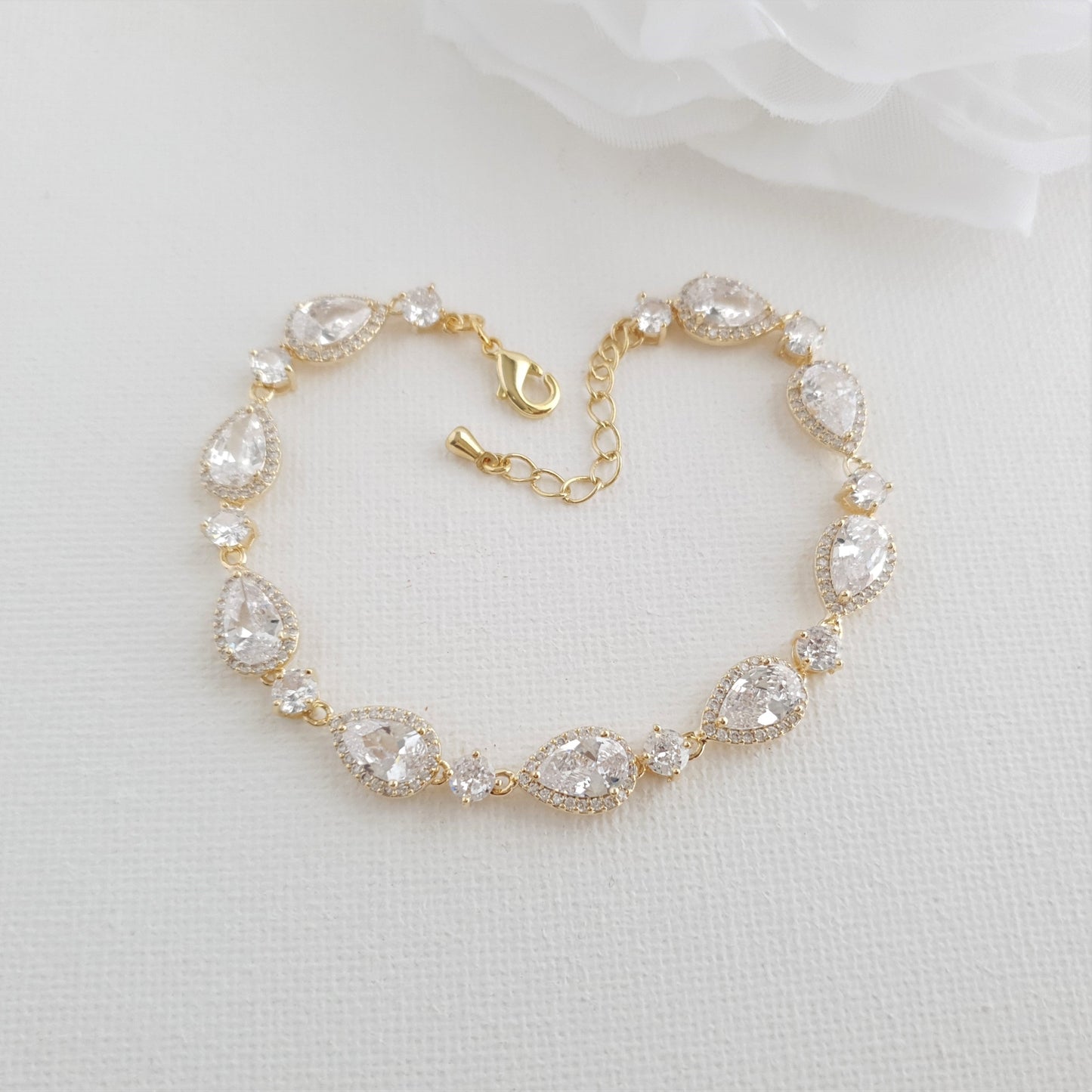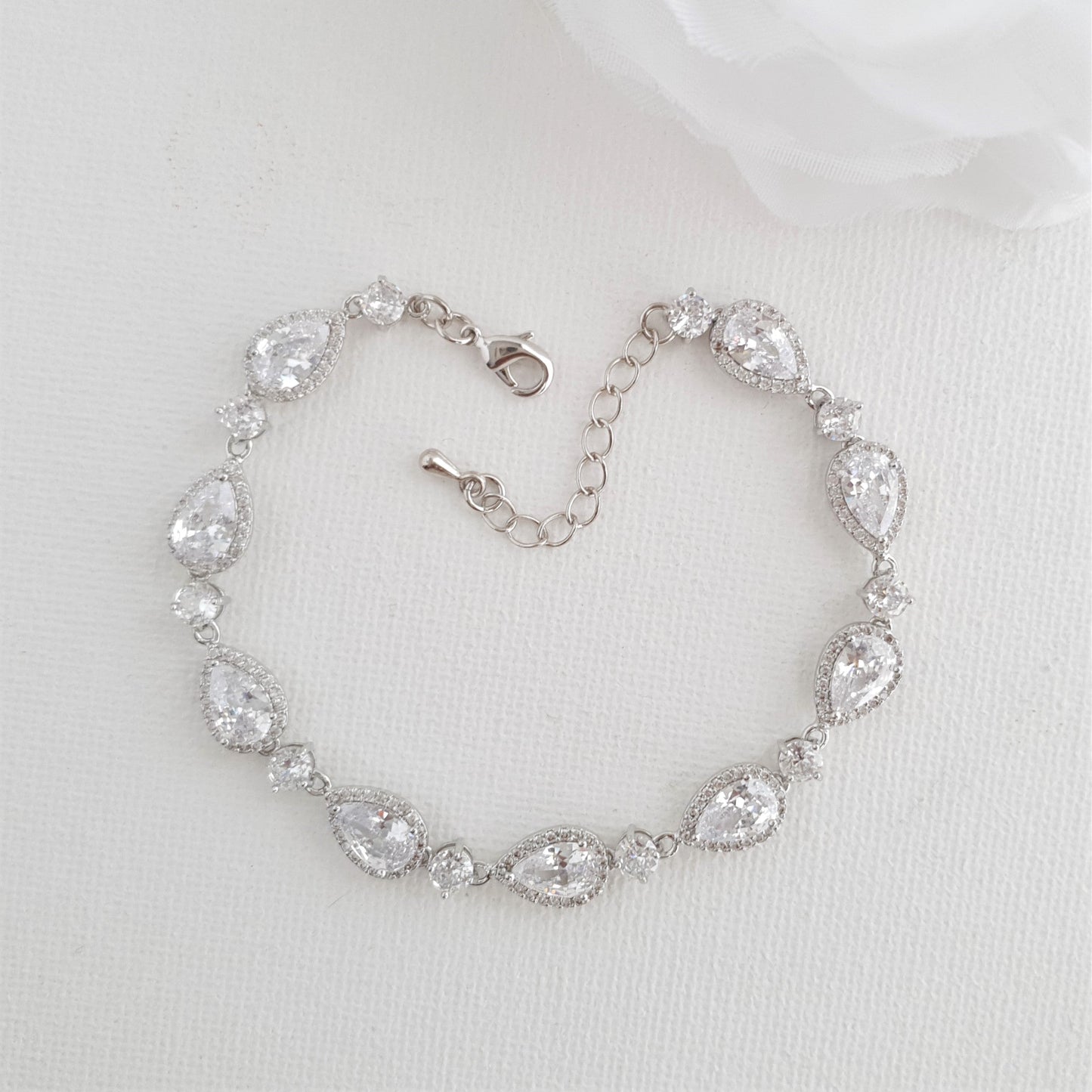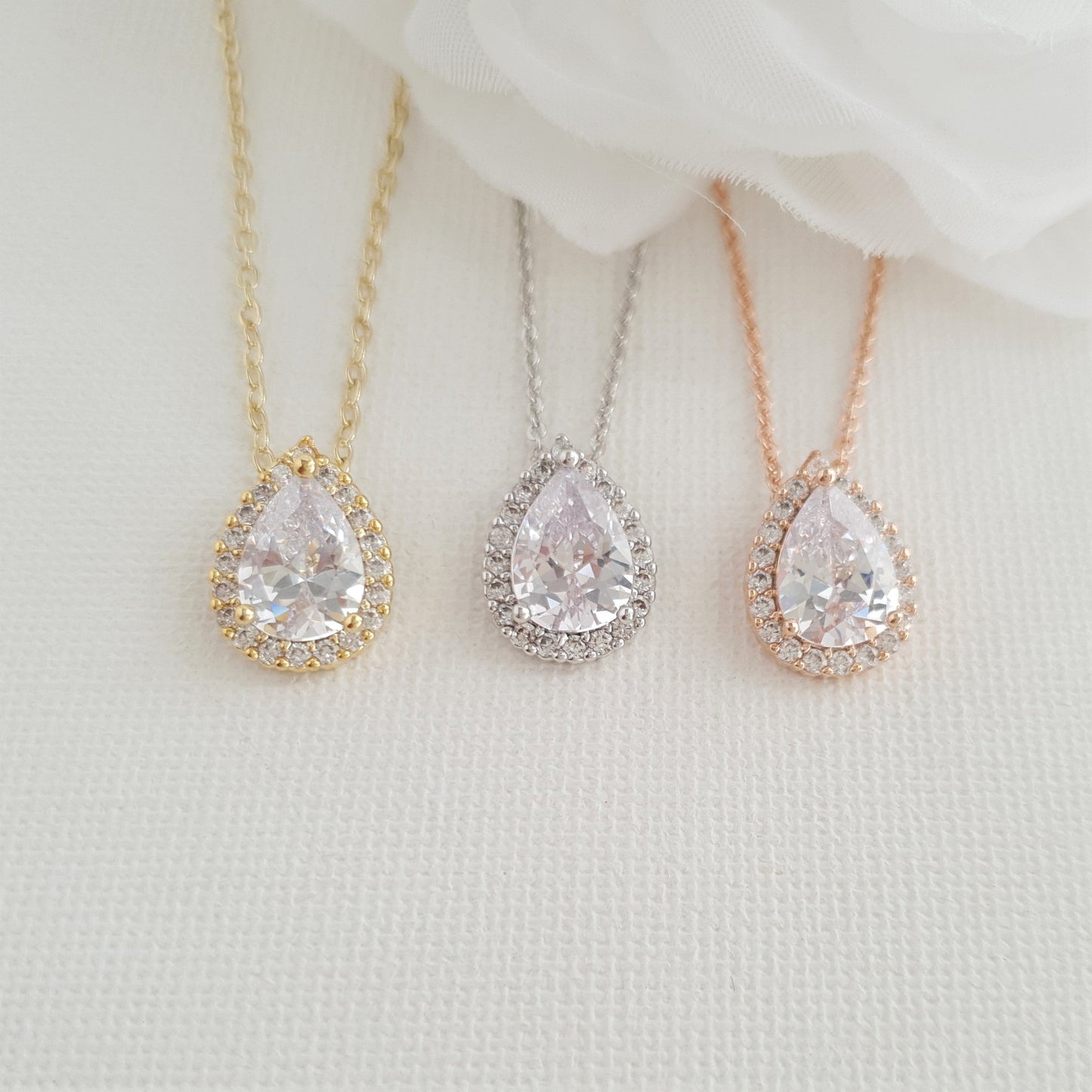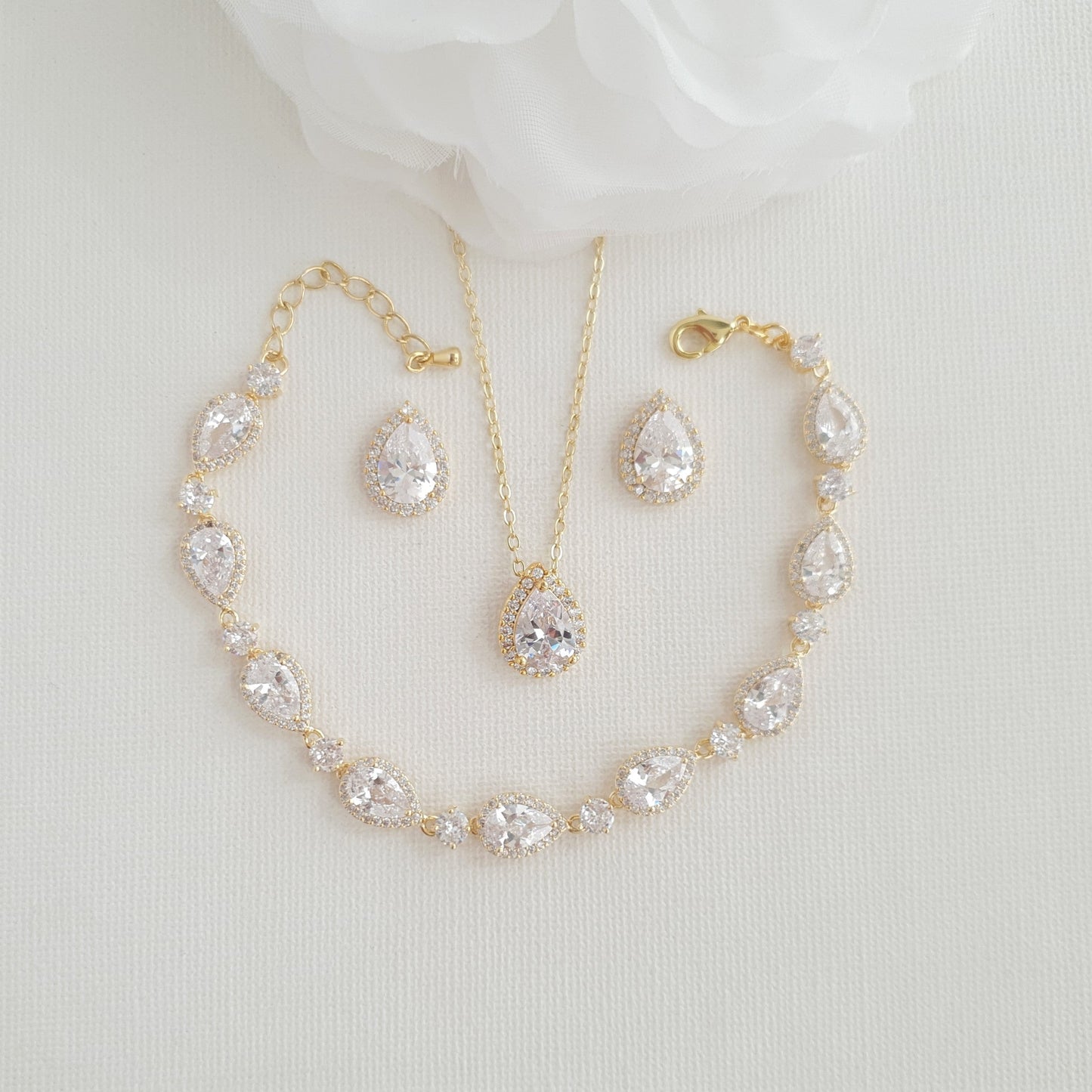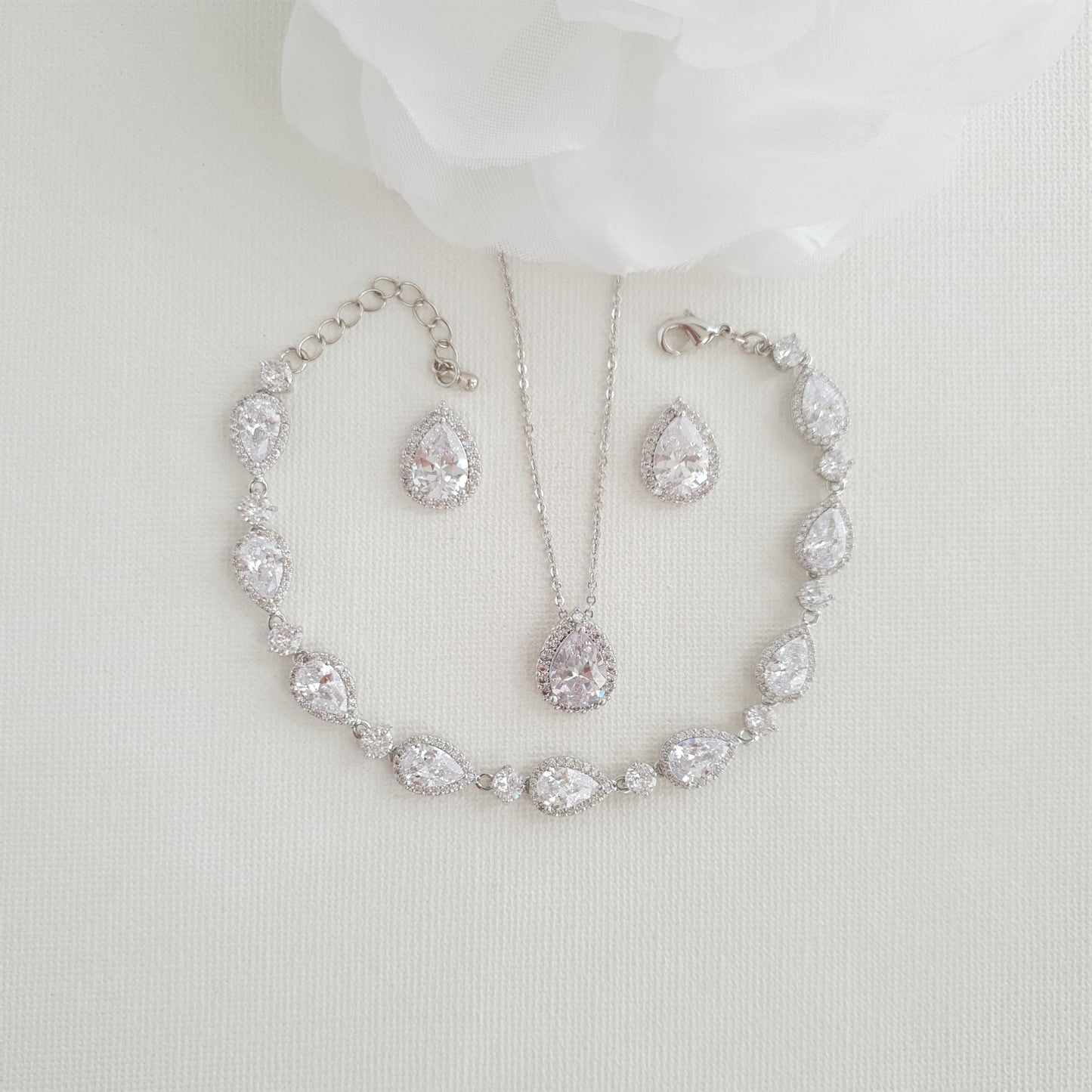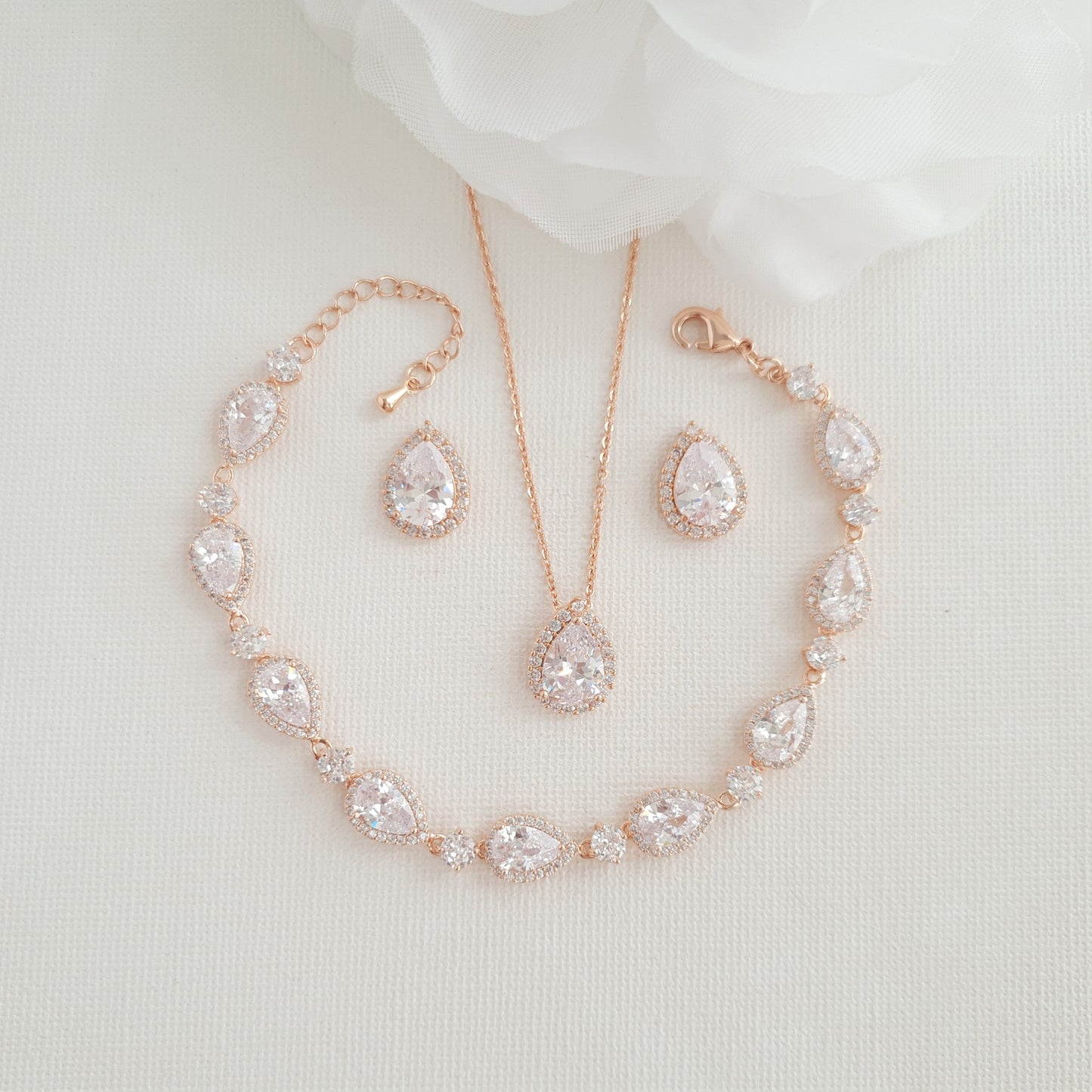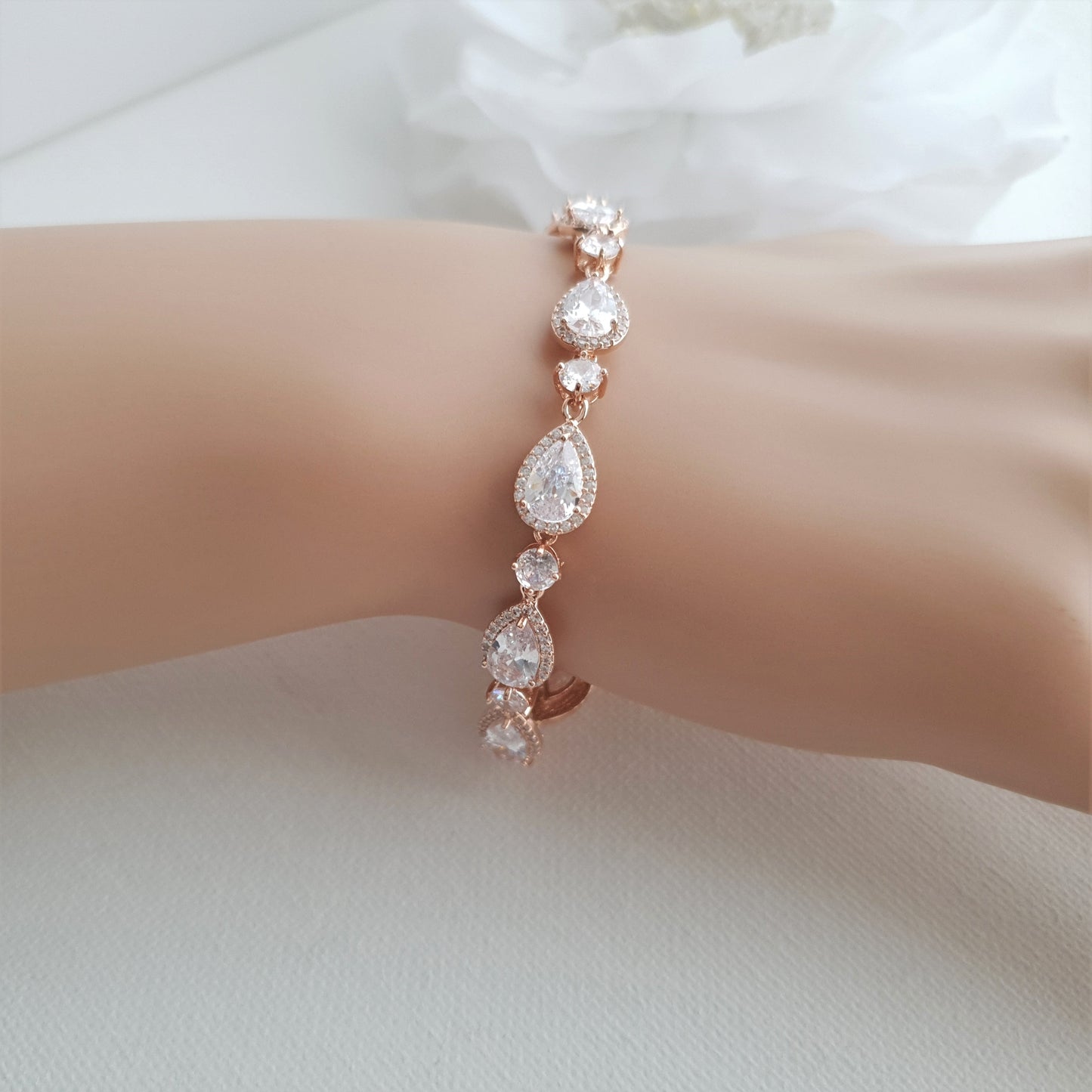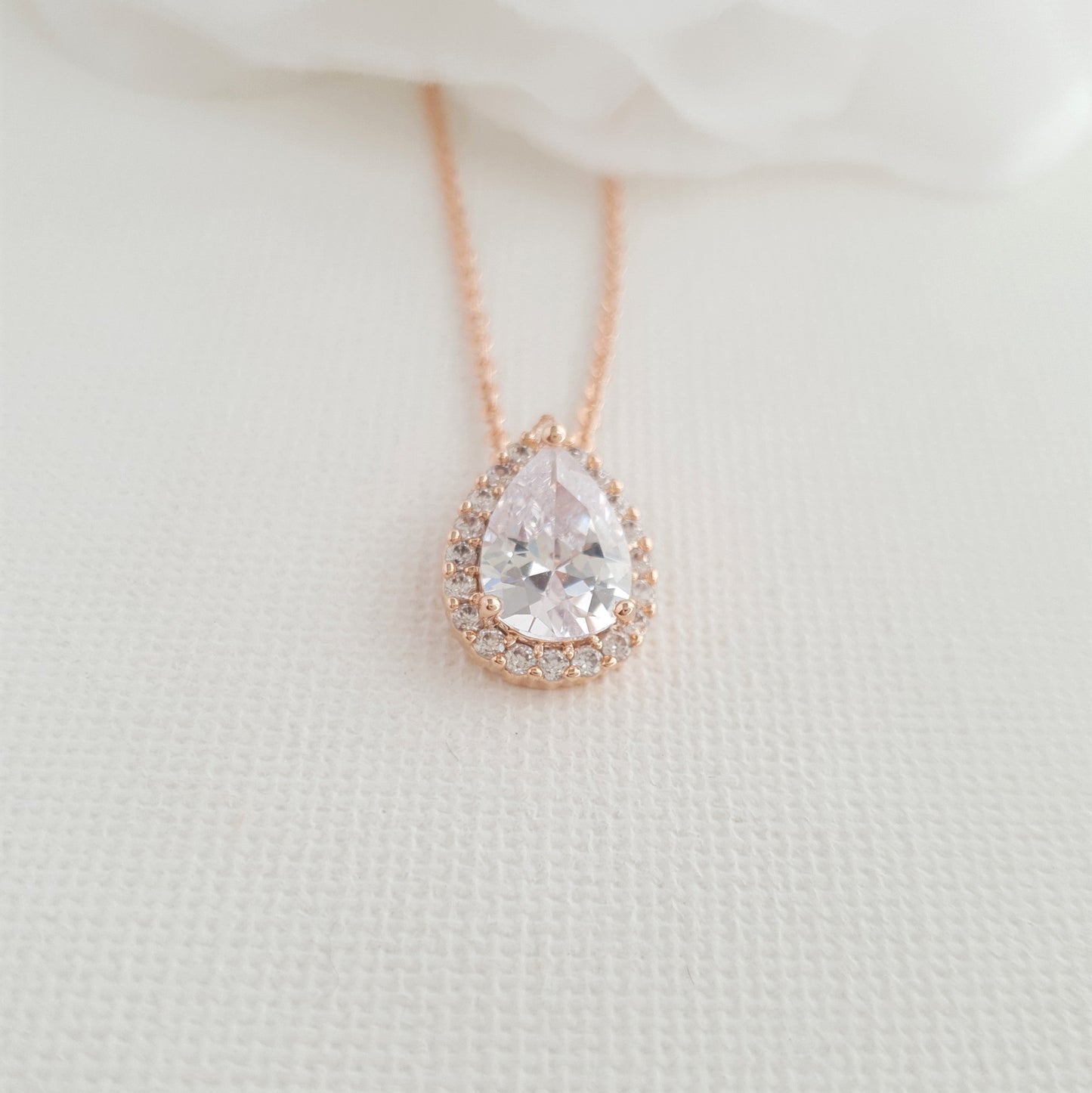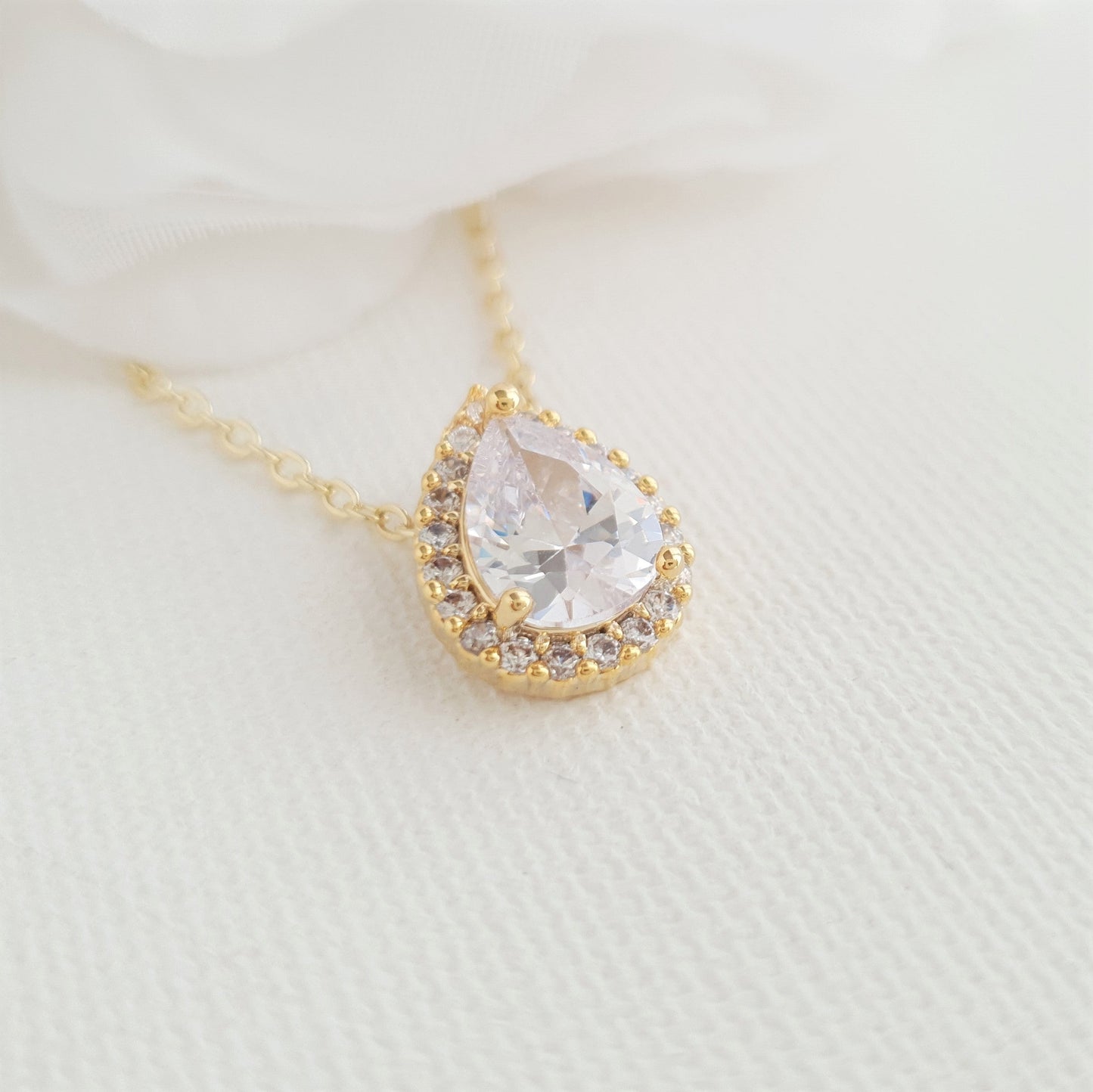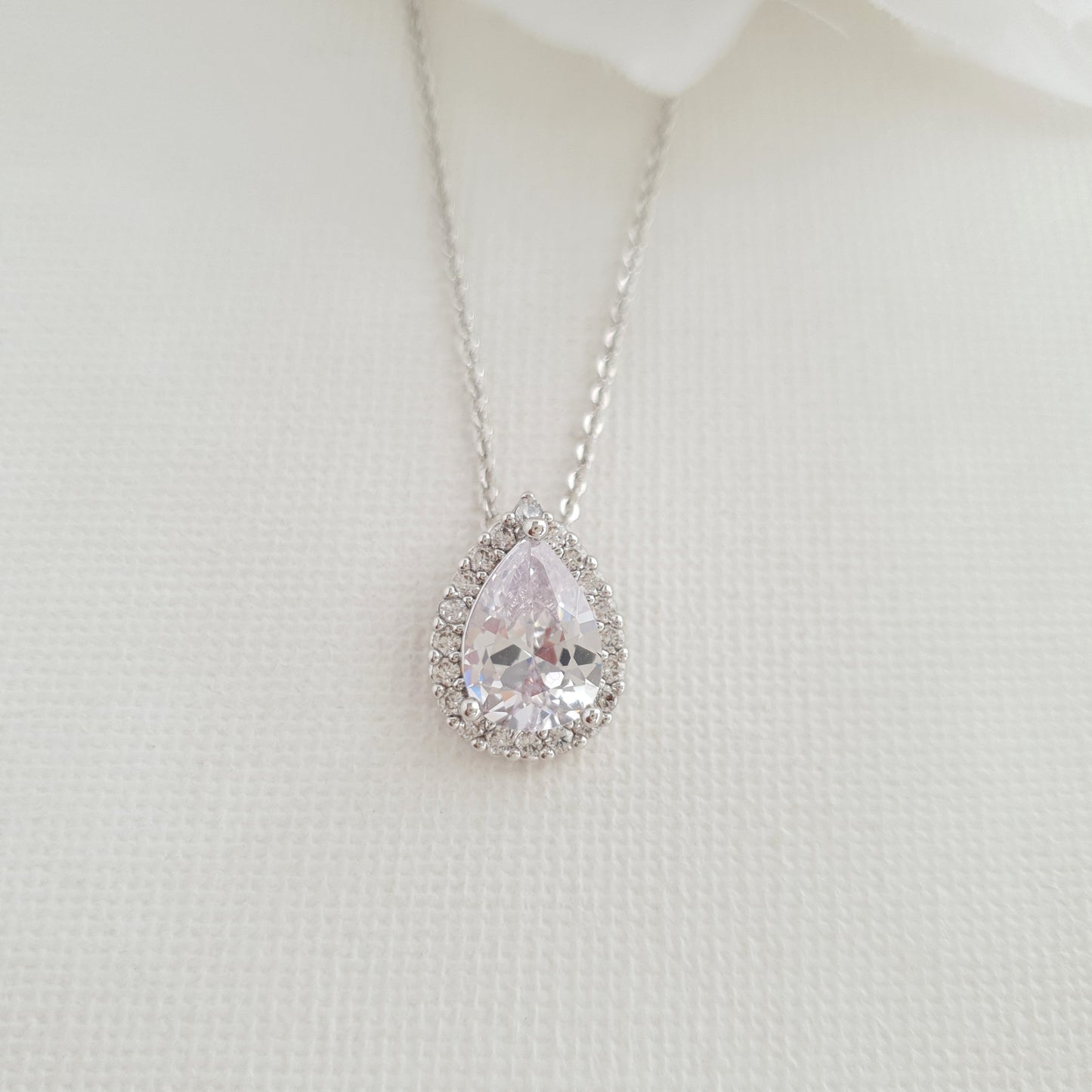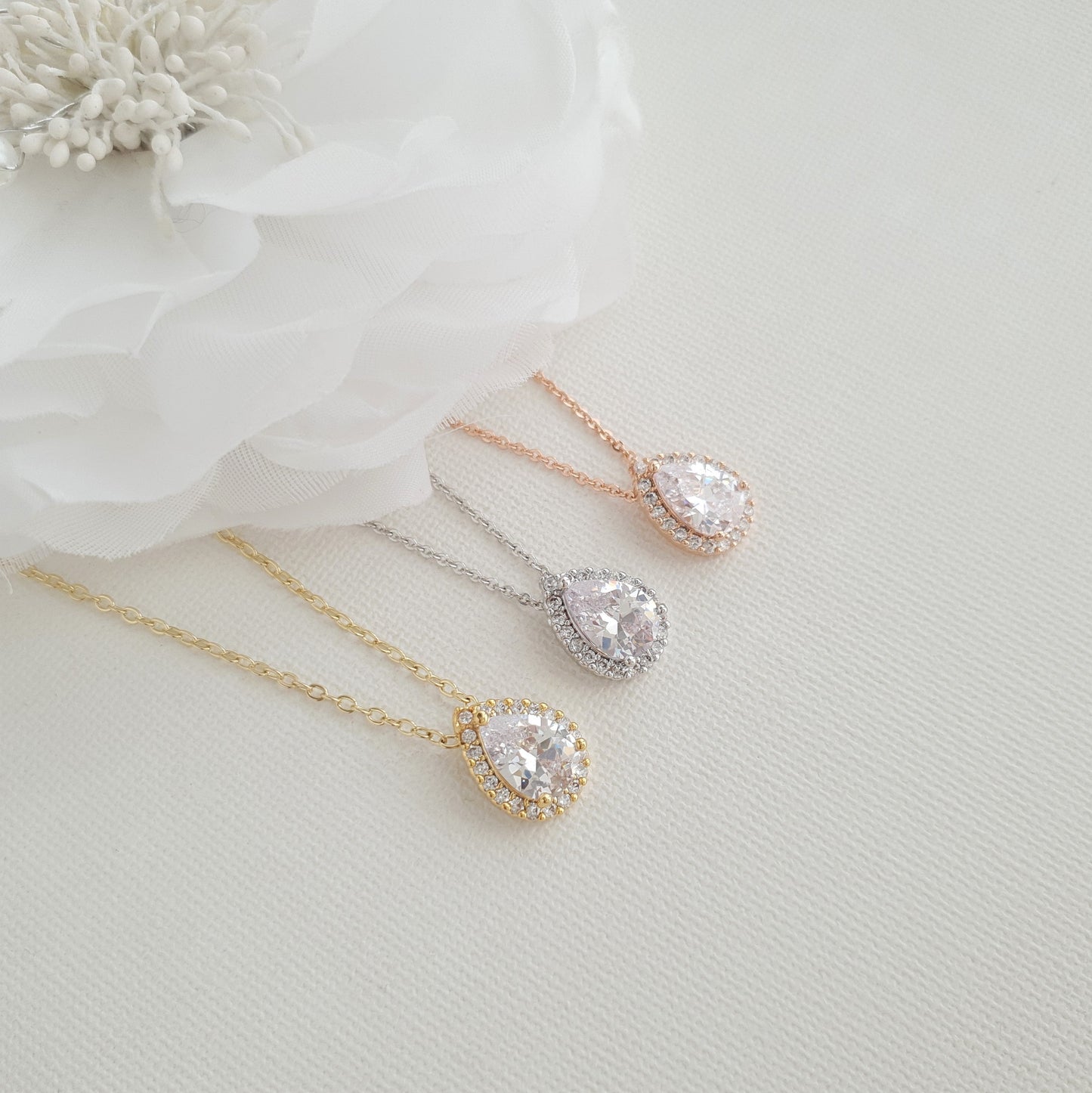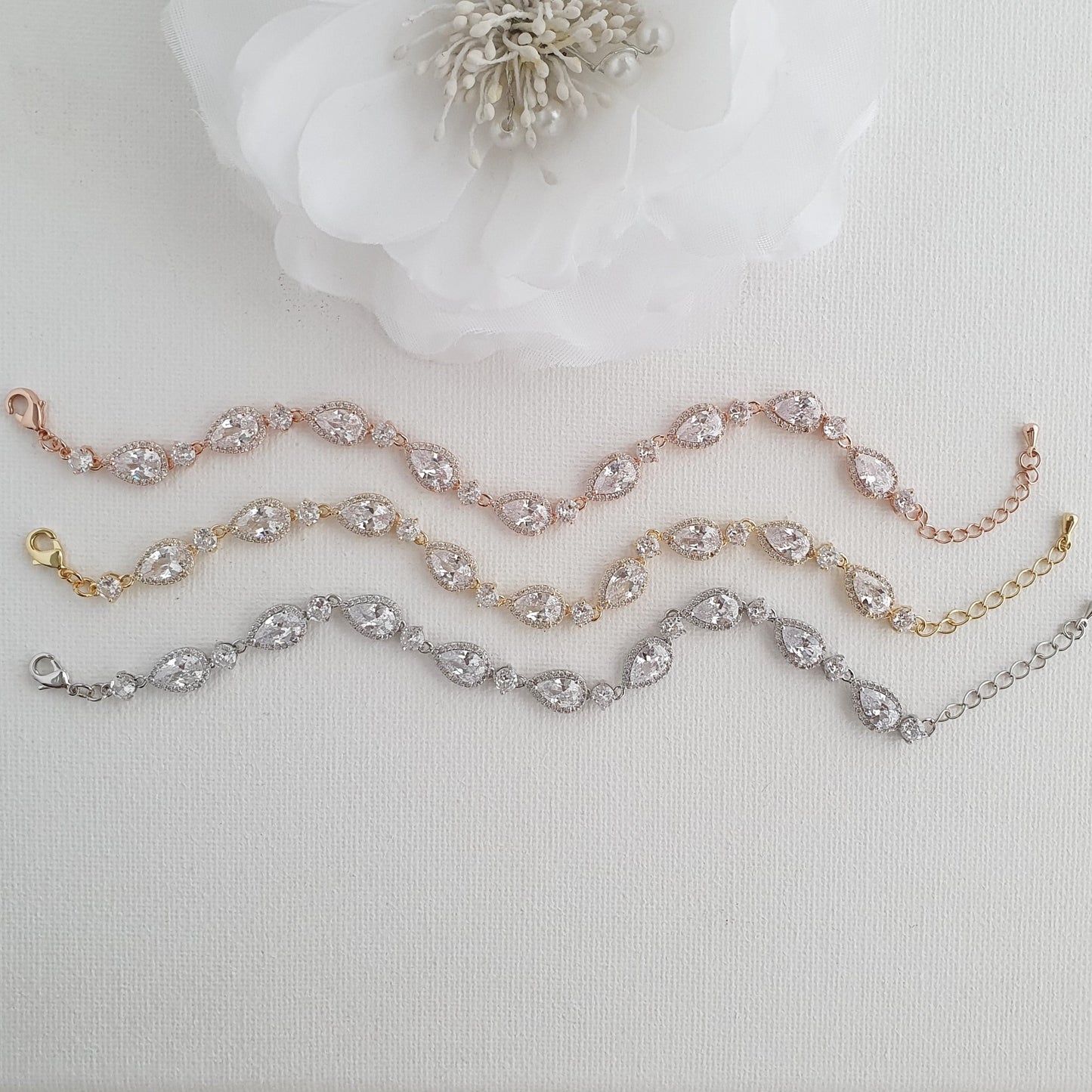 Great Benefits

* No MOQ- Only buy what your customers need.

* Exclusive Wholesale (B2B)

* Easy Ordering

Quality Products

* Quality Jewelry at Affordable Price, * Handpicked & Made to Perfection.

* Choice of metal Color/ Finish & Pearl colors

* Small Customizations where possible.

We Commit & Deliver

* Fast, Secure, Reliable Shipping, We ship worldwide

* Affordable, Profitable, Quality Jewelry

* Best Support, Service, Satisfaction-* We Are Here To Help