Blue Teardrop Earrings Rose Gold-Aoi
Blue Rose Gold Teardrop Bridal Earrings
These gorgeous blue teardrop earrings are most elegant for brides and weddings. Made in a classic teardrop shape, these blue cubic zirconia earrings are framed in a rose gold finish.
The sparkly sapphire blue rose gold teardrop earrings are a perfect choice for brides if they are looking for something blue for the wedding and the bridesmaids if the wedding theme is blue. The teardrop blue earrings are very comfortable to wear and are lightweight.
Beautiful blue earrings in rose gold that you must-have for every occasion even after the wedding for an elegant look.
Measurement:- 1 2/8 inches or 3.2 cms and 1.5 cms wide approx.
Measurements & Overview

Measure: 1 2/8 inches or 3.2 cms and 1.5 cms wide.

Metal:- Brass

Plating:-Rose Gold Plated

Stone:- Cubic Zirconia

Colour:- Sapphire Blue, Clear, Rose Gold

Style:-Blue Teardrop Earrings

 

Packaging- Poetry Designs Gift Packaging

We offer two secure and reliable shipping options, both with tracking numbers and door delivery.

Express Shipping-

Transit Time- 2-4 business days

Locations- World wide

Standard Shipping-

Transit time- 12-15 Business days

Locations- World wide

Please note the above are the average delivery times, there may be times the package may take longer due to delay in customs clearance, natural weather conditions or Public holidays etc.

See more about shipping and Transit times.
Share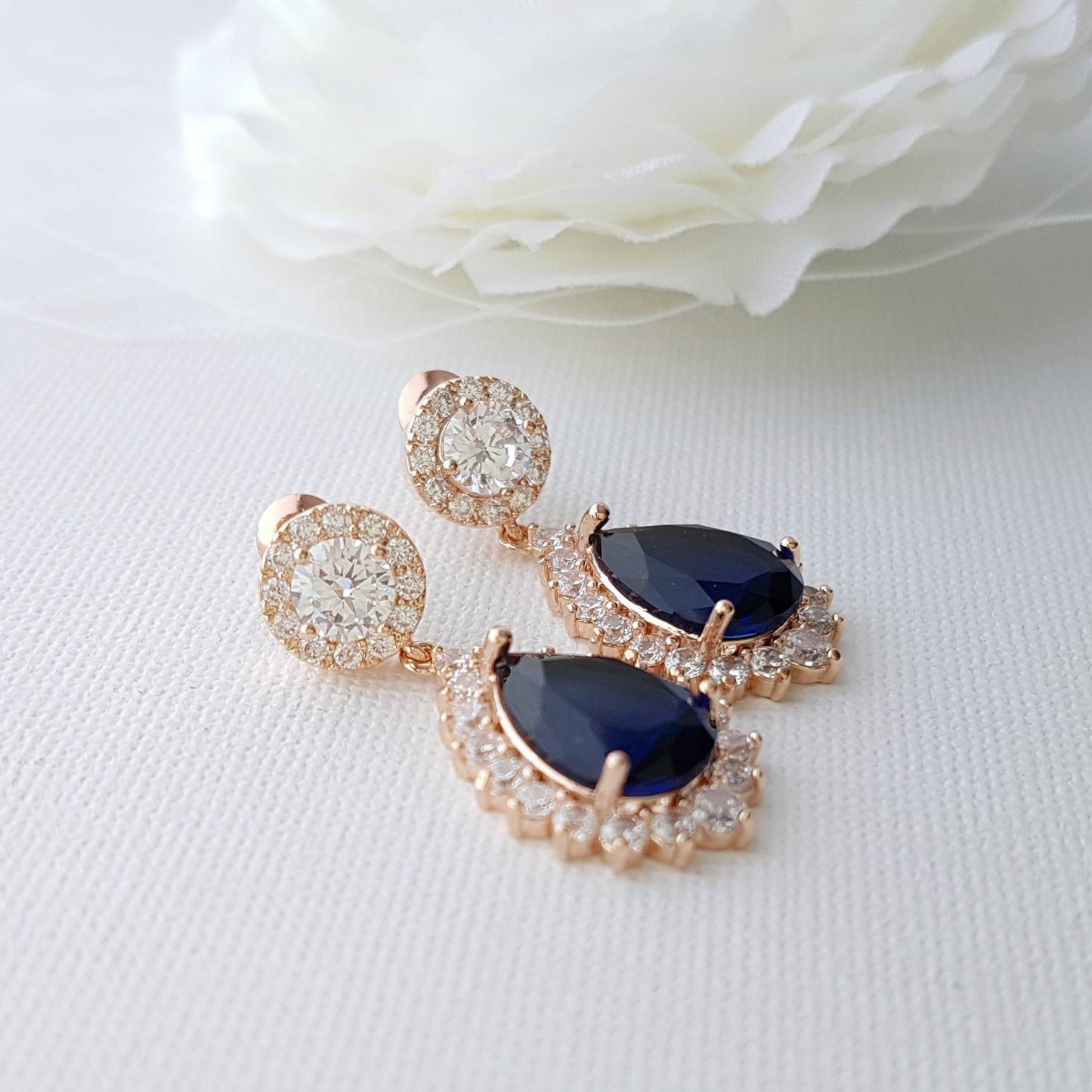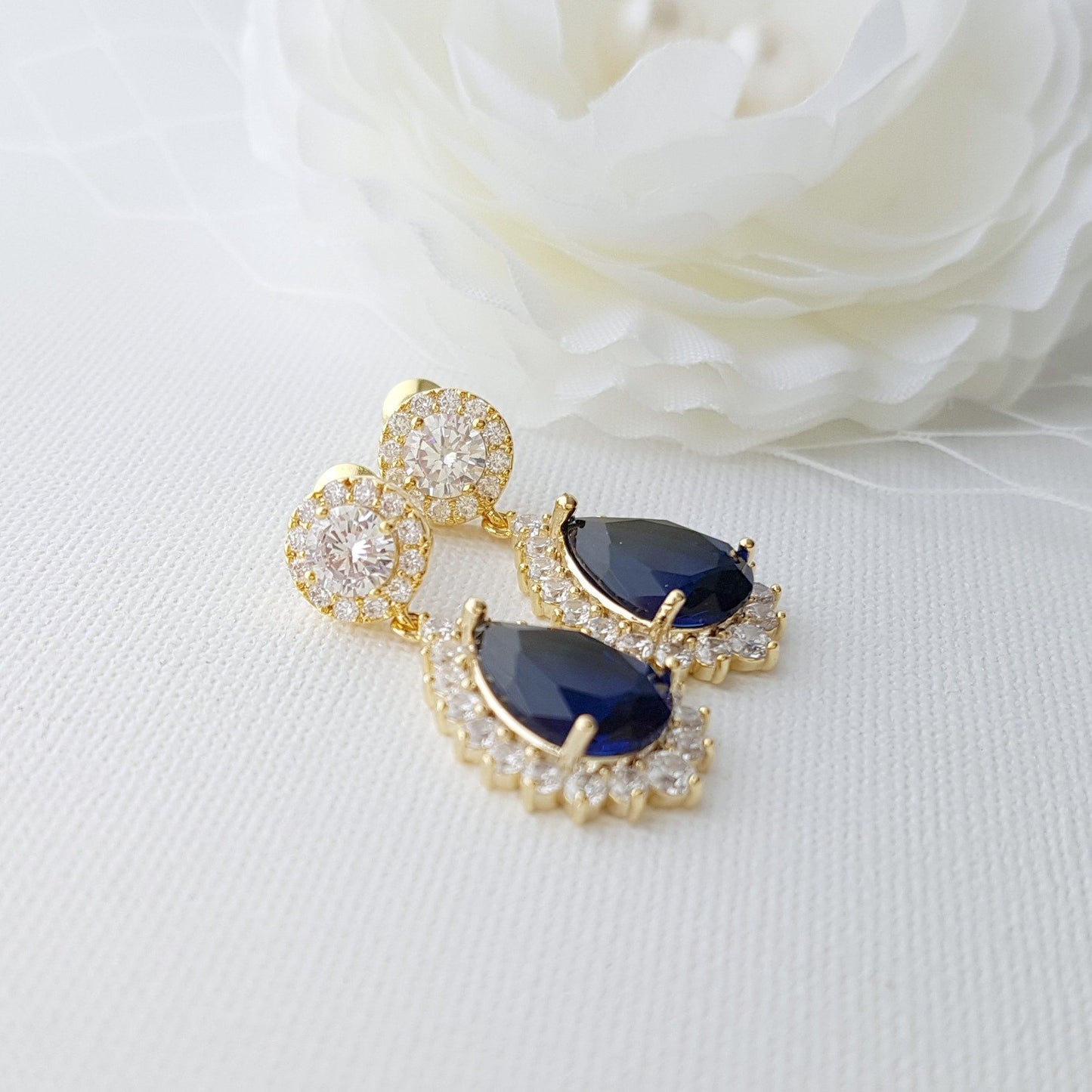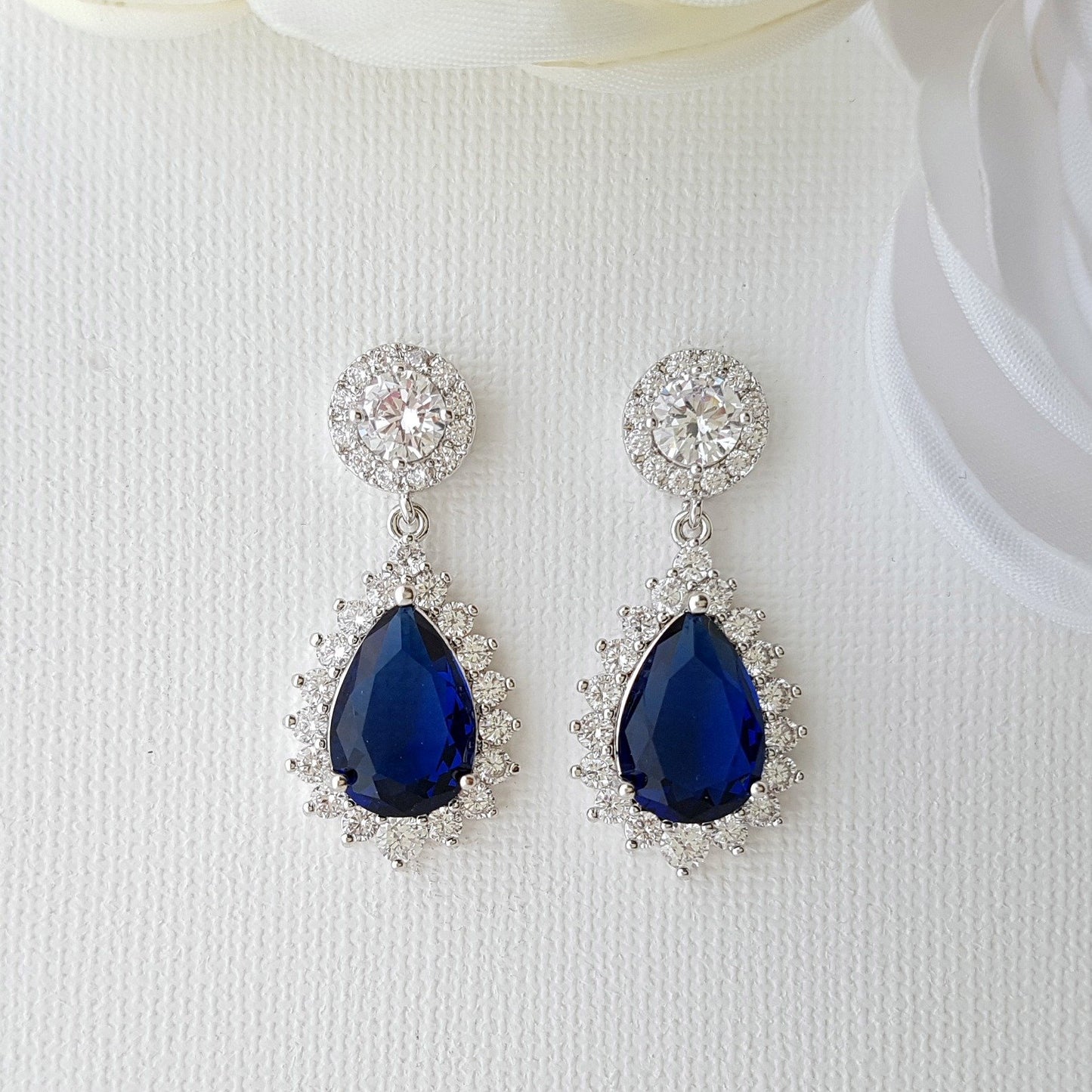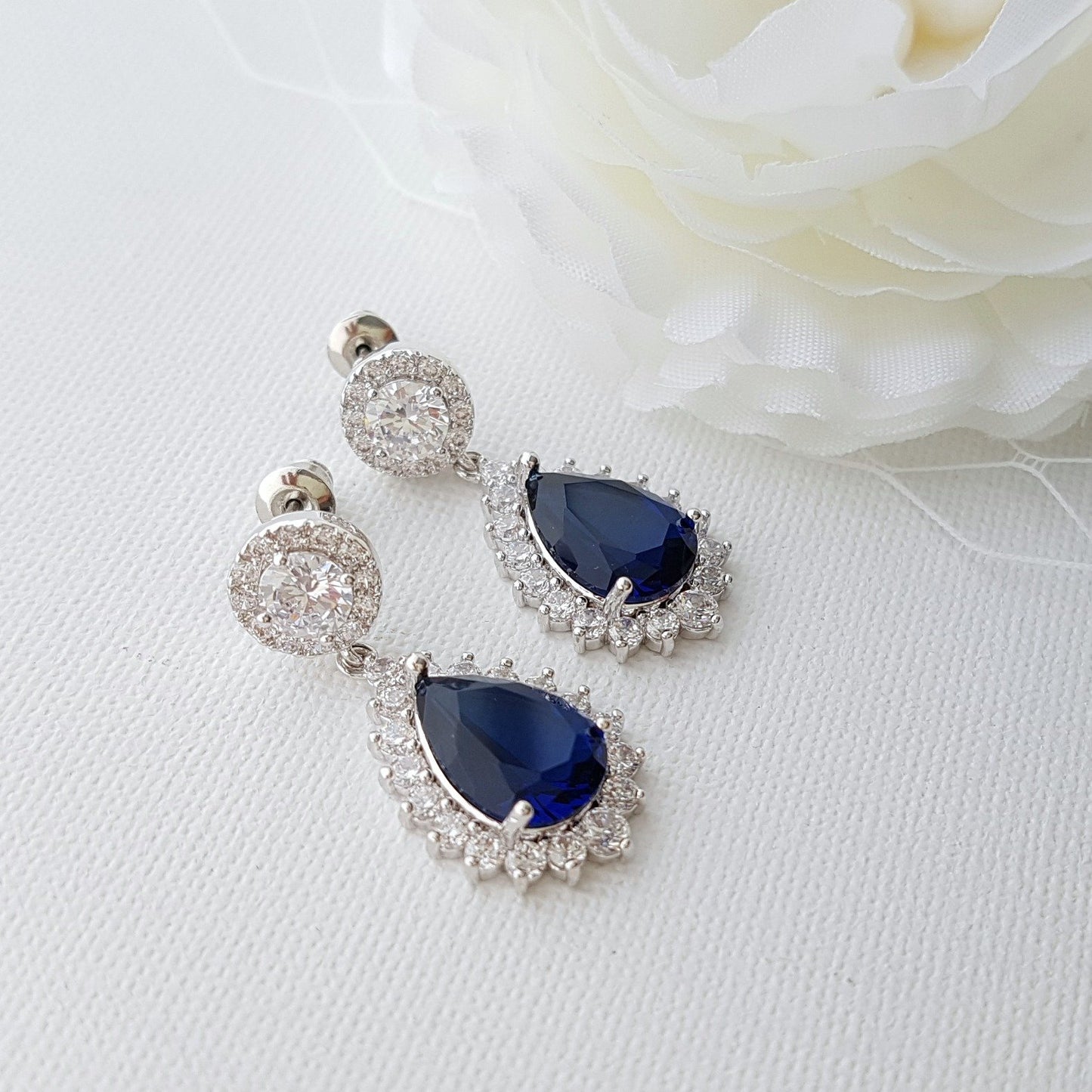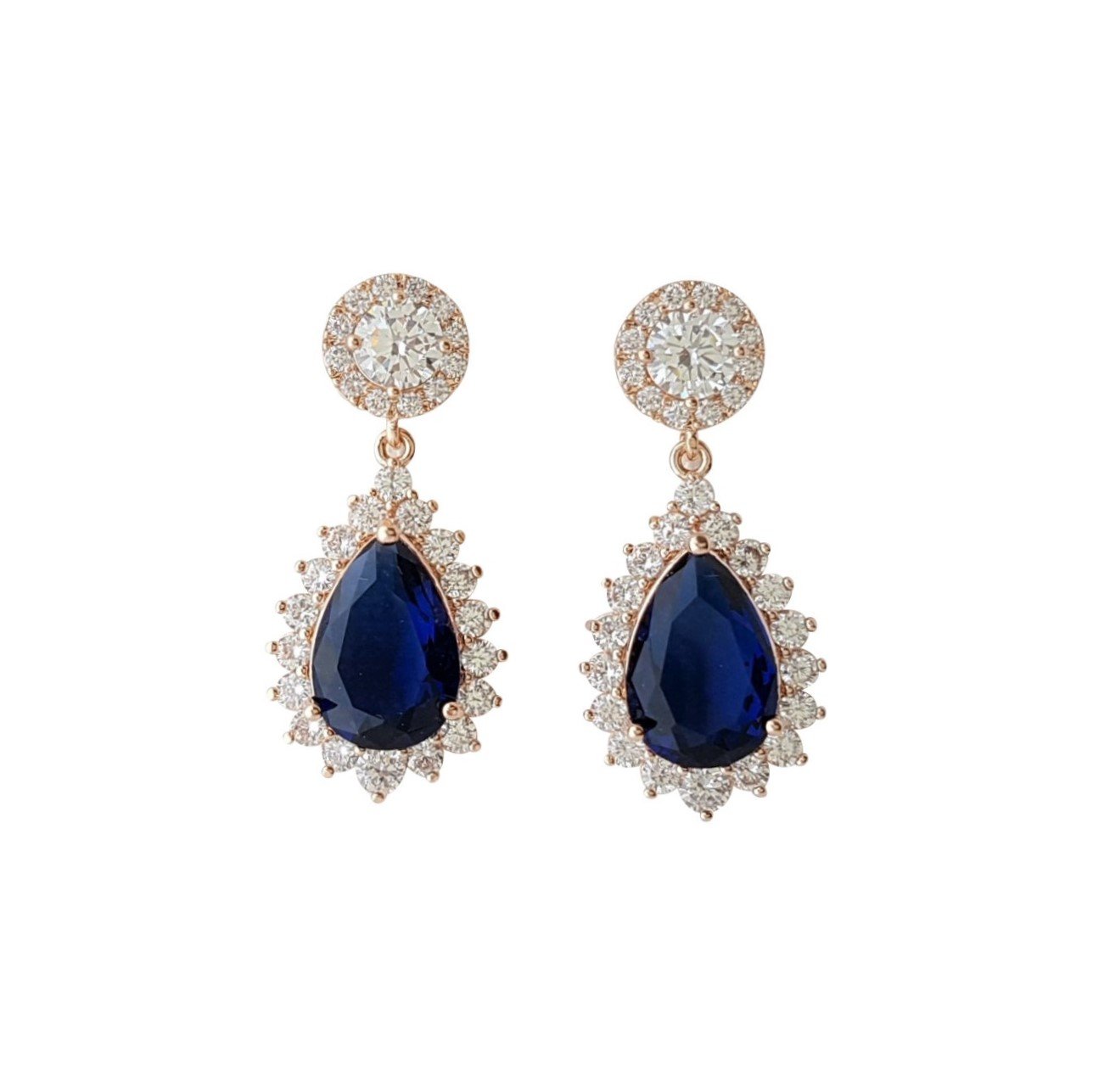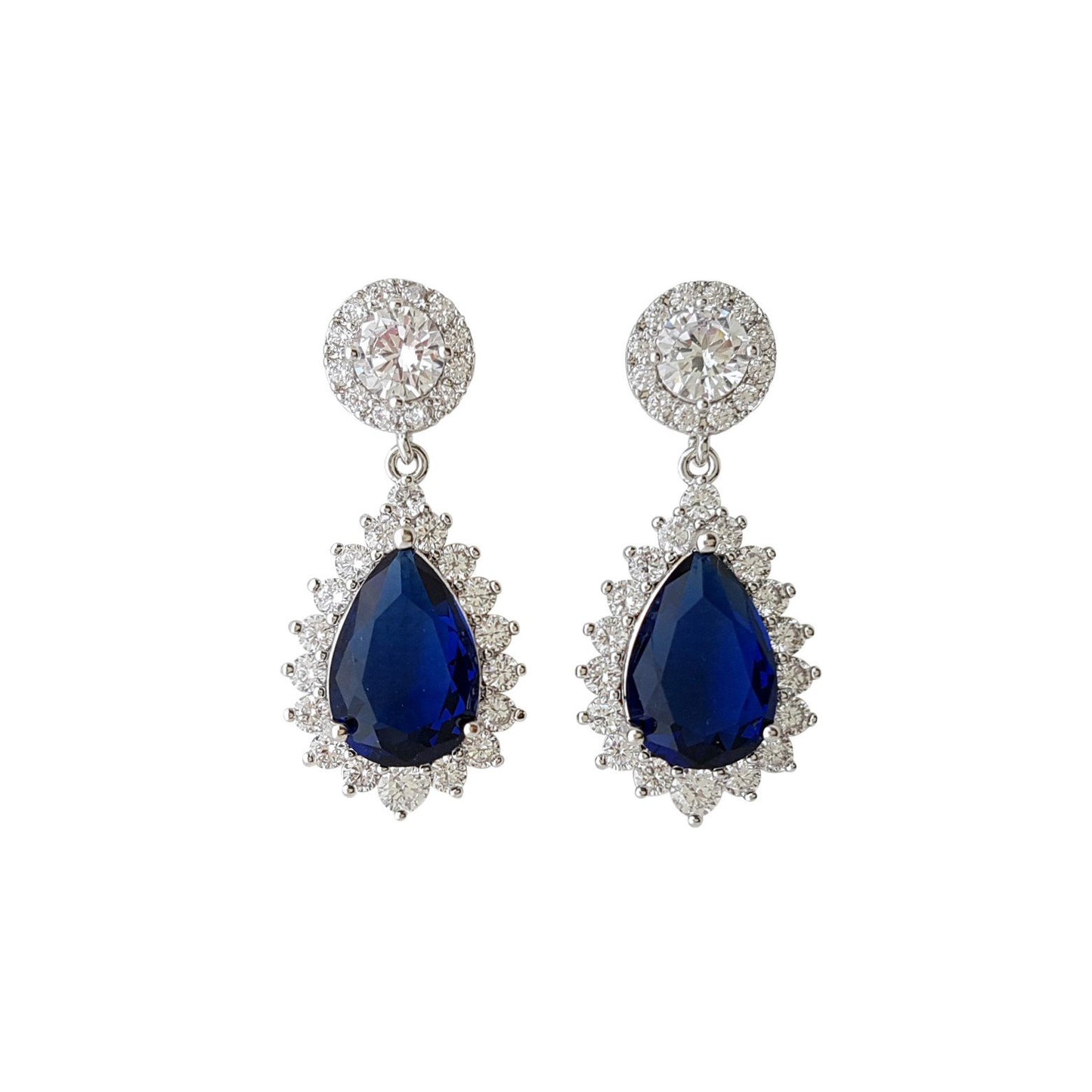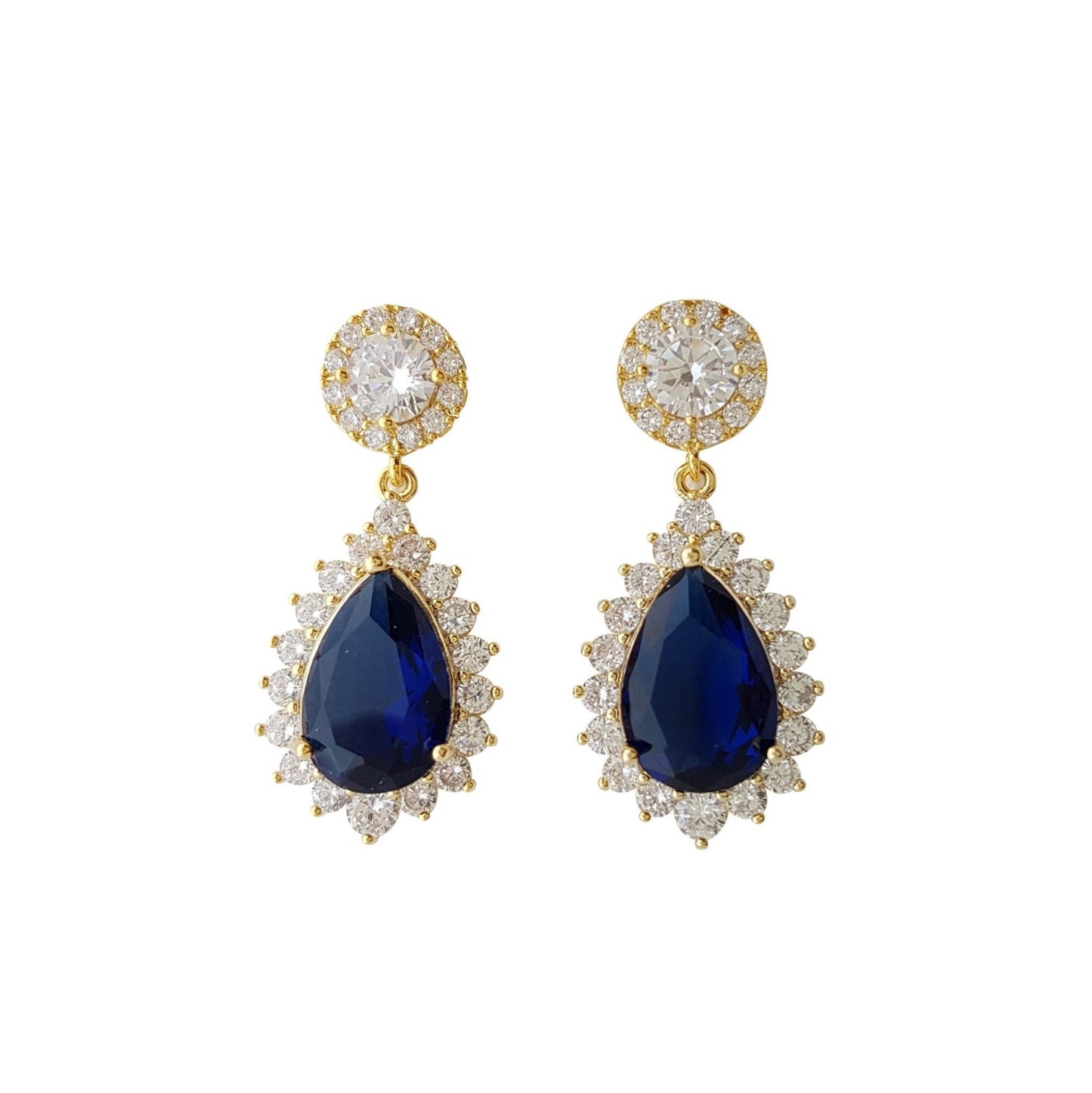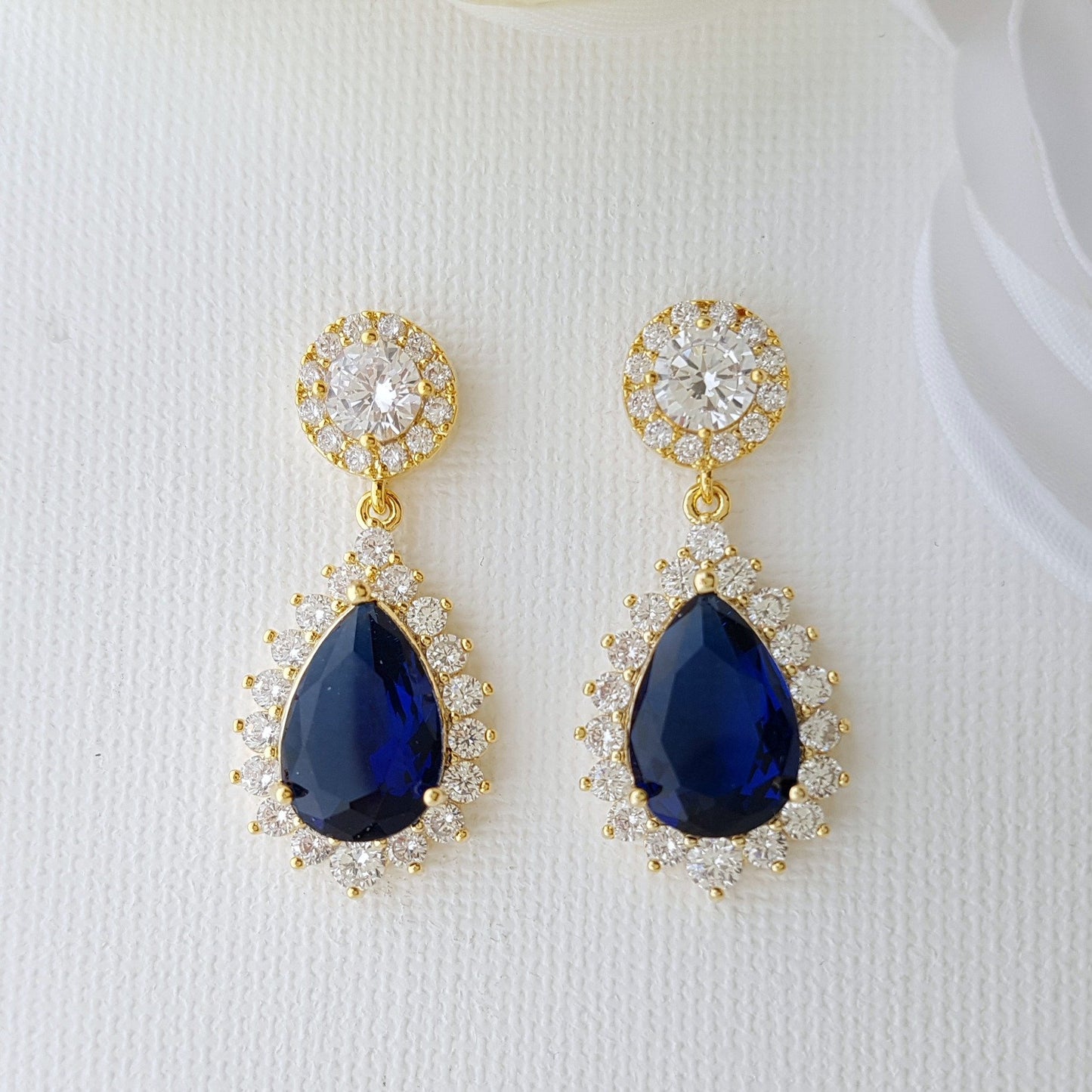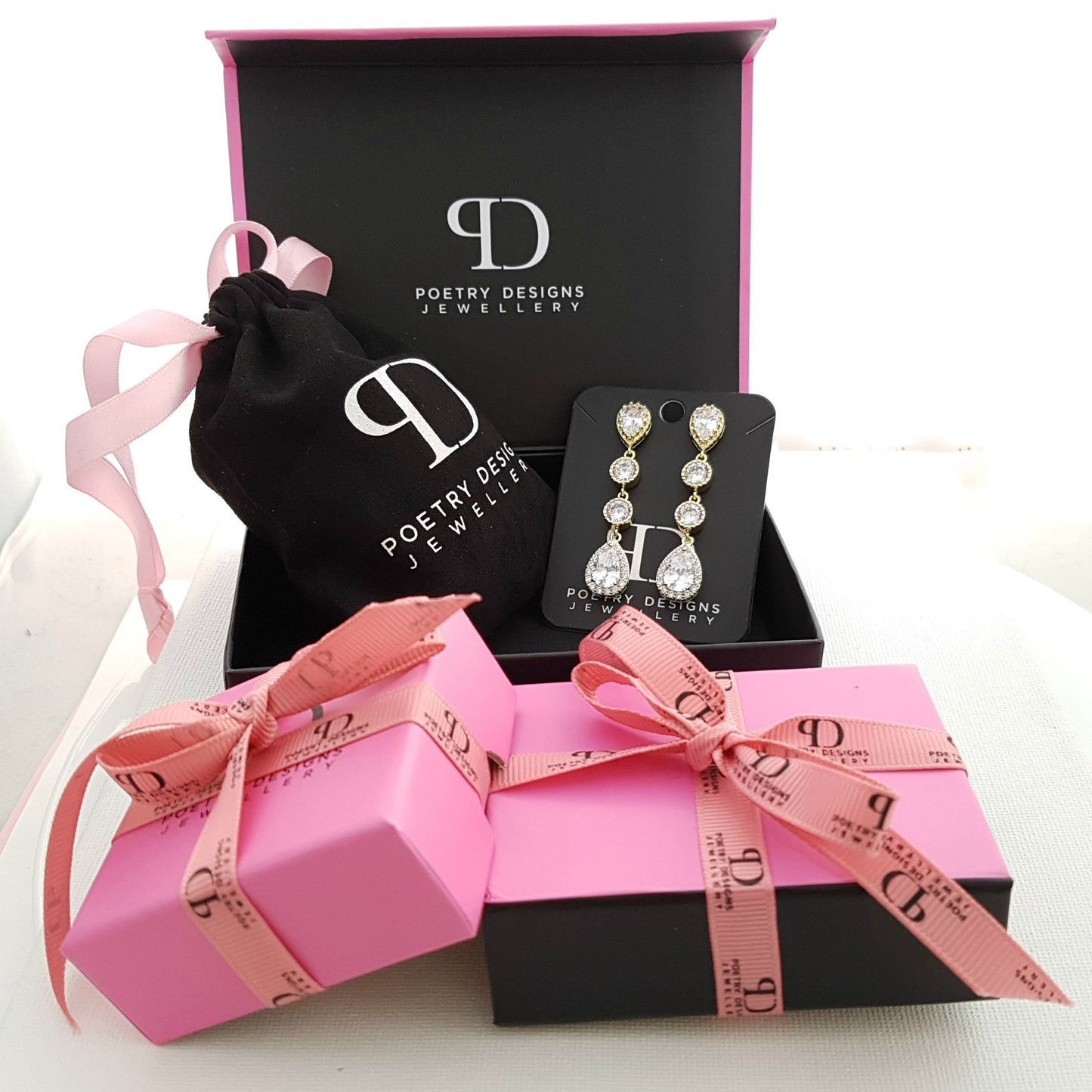 Great Benefits

* No MOQ- Only buy what your customers need.

* Exclusive Wholesale (B2B)

* Easy Ordering

Quality Products

* Quality Jewelry at Affordable Price, * Handpicked & Made to Perfection.

* Choice of metal Color/ Finish & Pearl colors

* Small Customizations where possible.

We Commit & Deliver

* Fast, Secure, Reliable Shipping, We ship worldwide

* Affordable, Profitable, Quality Jewelry

* Best Support, Service, Satisfaction-* We Are Here To Help