Back Pendant Necklace for Brides -Anya
 Back and Front Bridal Necklace with A Long Pendant  
This is a graceful and stylish wedding necklace, looks lovely on brides and every woman with their wedding, formal and special occasion or evening dresses.
There is one feature of this elegant necklace that stands out is its long and elegant pendant drop, which are the preferences of many brides. The pendant necklace is available just as the necklace or with a backdrop and both look gorgeous.
This back and the front pendant is made of marquise, teardrop, and round shape cubic zirconia and is super sparkly, they are available in silver which is rhodium plated, gold in 14K gold plating, and rose gold-tone with rose gold plating.
If you purchase a necklace only without the backdrop there is a 2-inch extension chain, if you purchase it with a backdrop there is a one-inch extension chain to adjust your backdrop and front length when you wear it.
Anya is a beautiful collection of Poetry Designs that comes with earrings, a bracelet, and a statement necklace for a full and complete set for your wedding or special occasion wear.
Measurements- 

Necklace without backdrop is available in 16", 18" or 20" and comes with a 2-inch extension chain.

Necklace with backdrop is available in 16", 18" or 20" and comes with a 7-inch backdrop

Front Crystal drop measure 2 inches or 5.1 cms

Backdrop Crystal measures 1 6/8 inches or 4.5 cms.
Share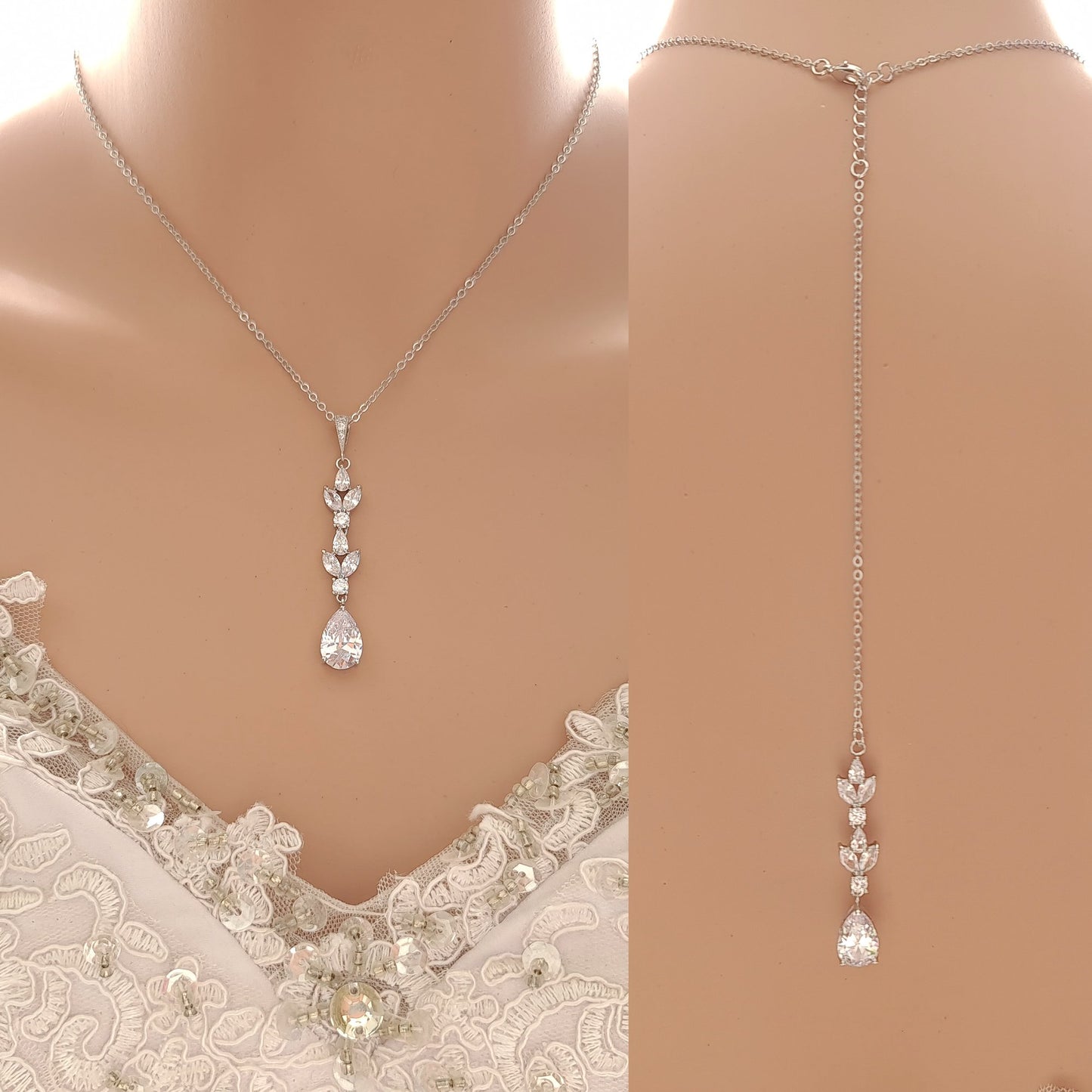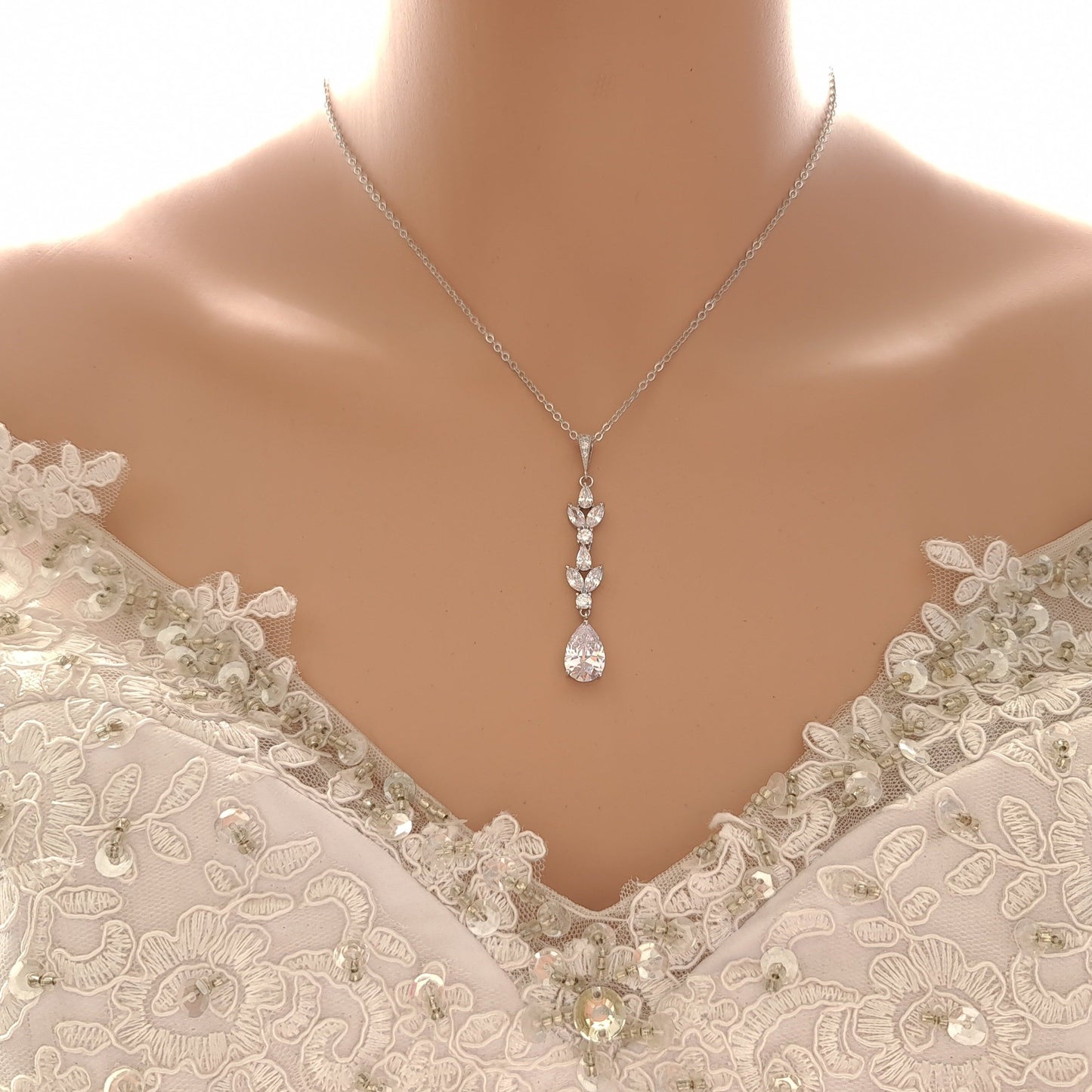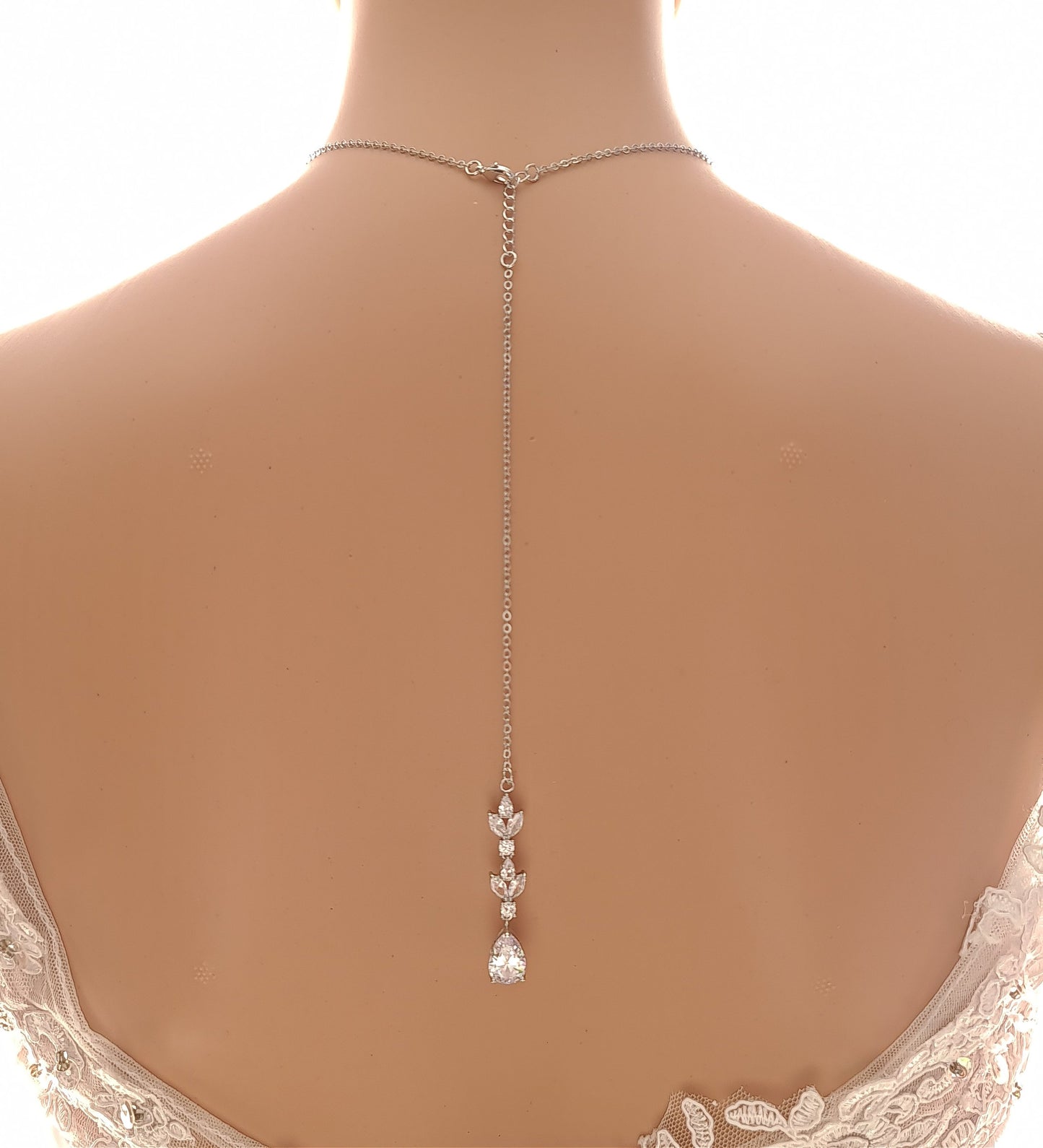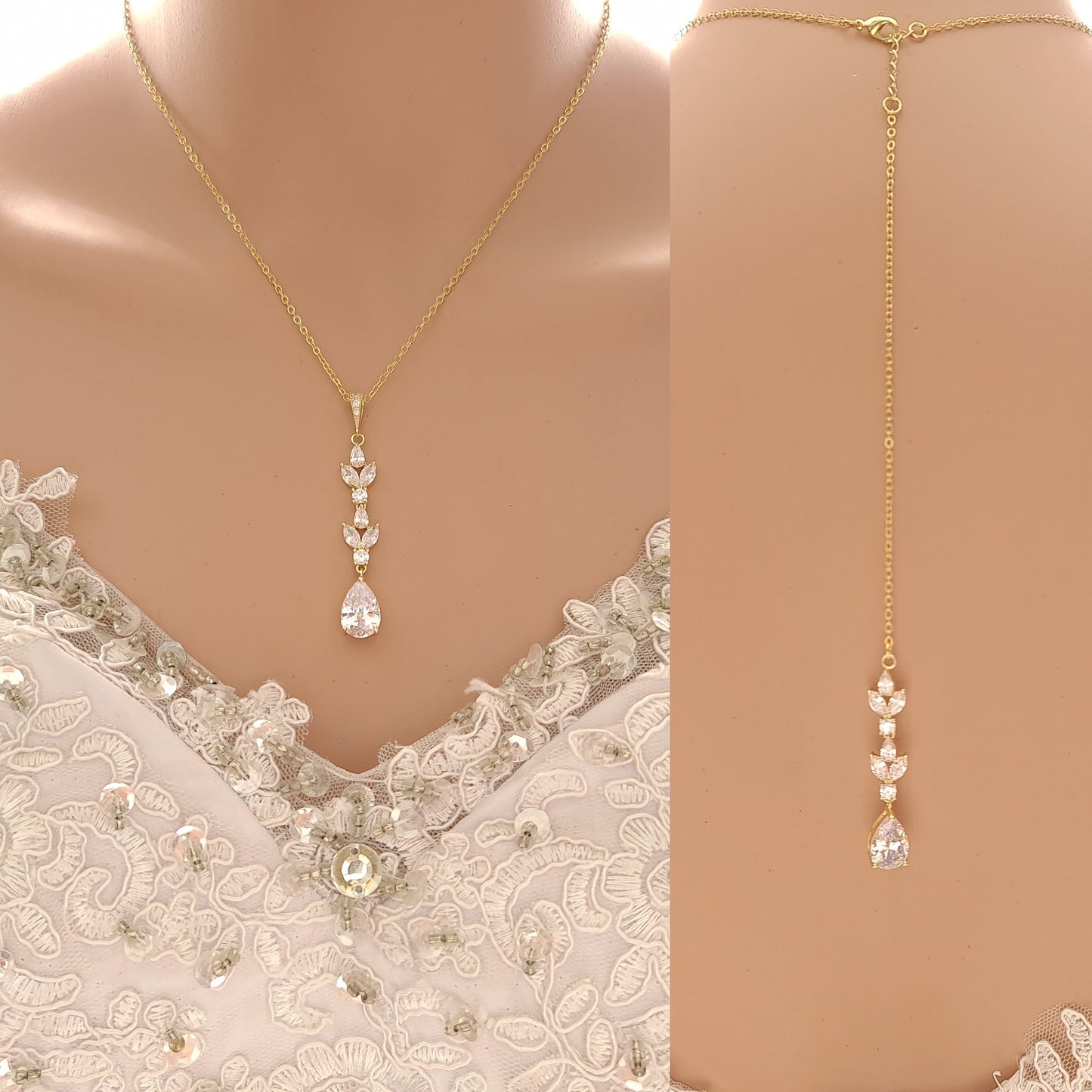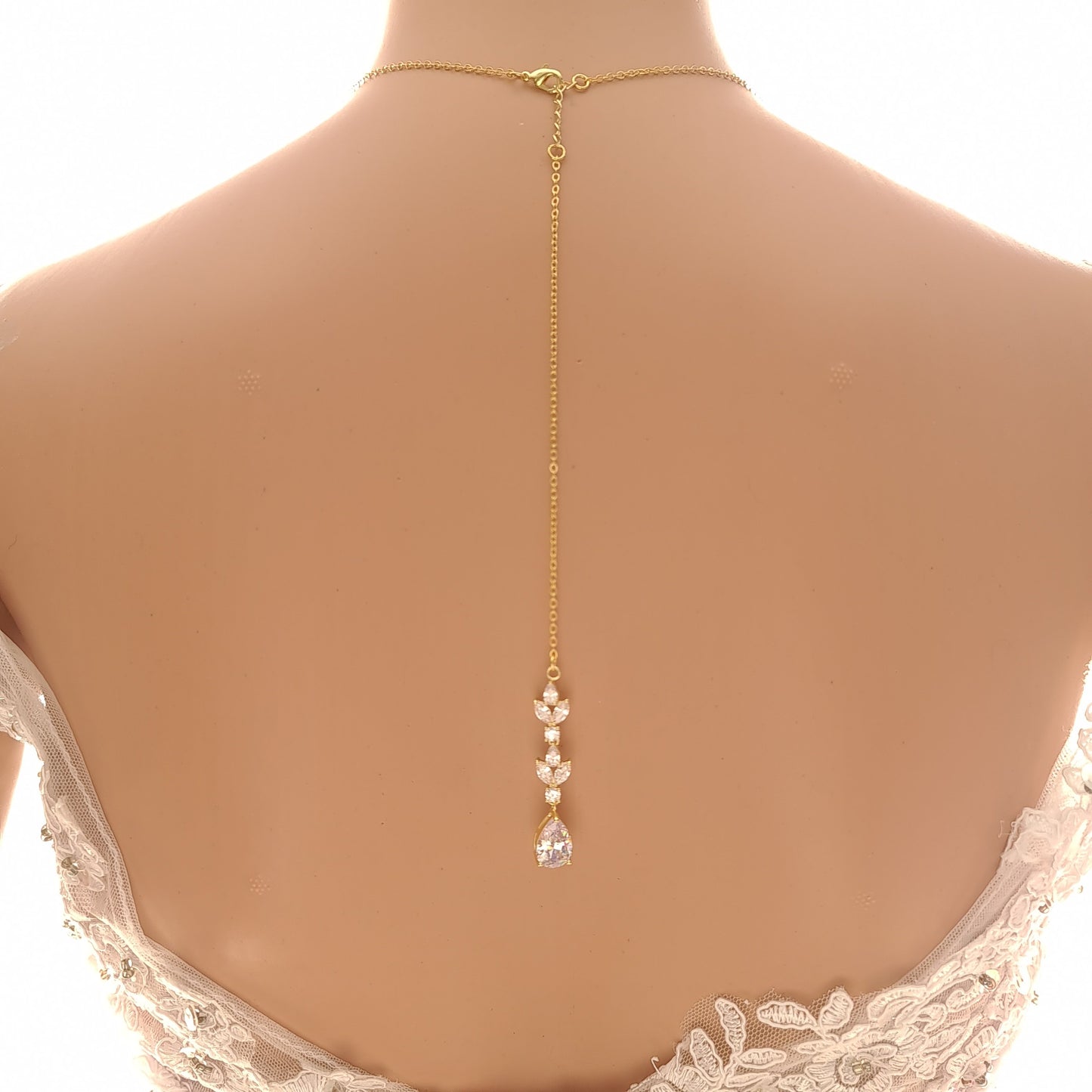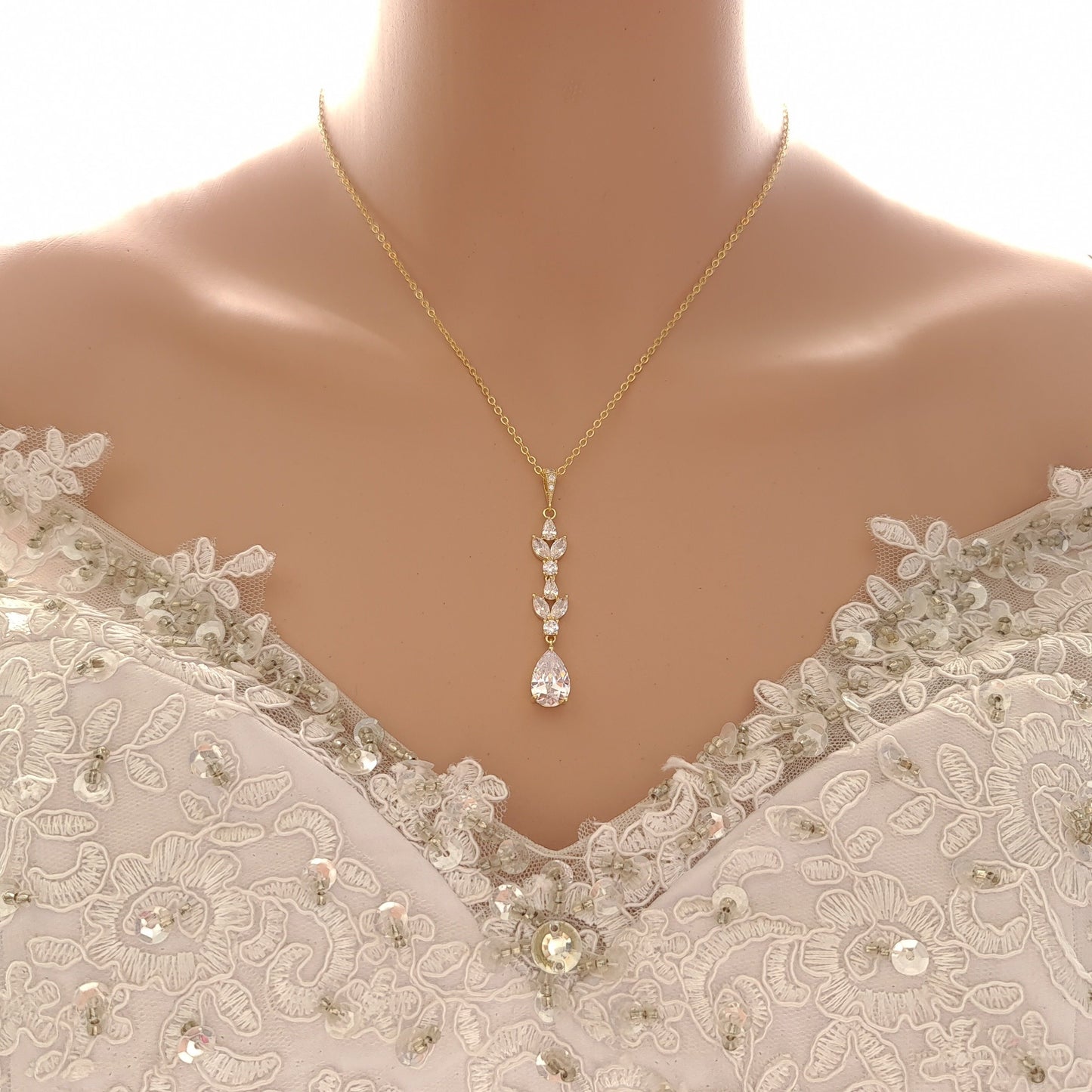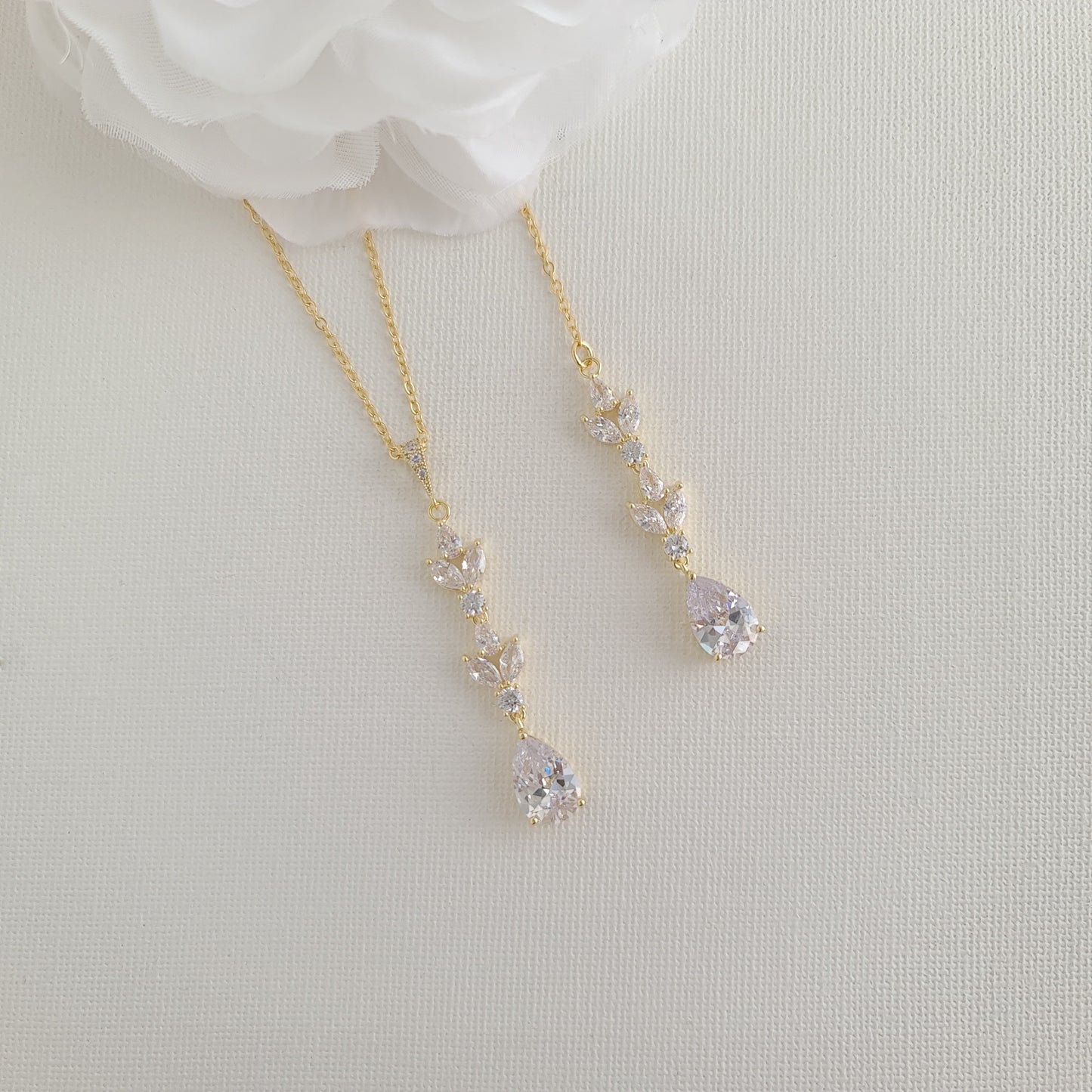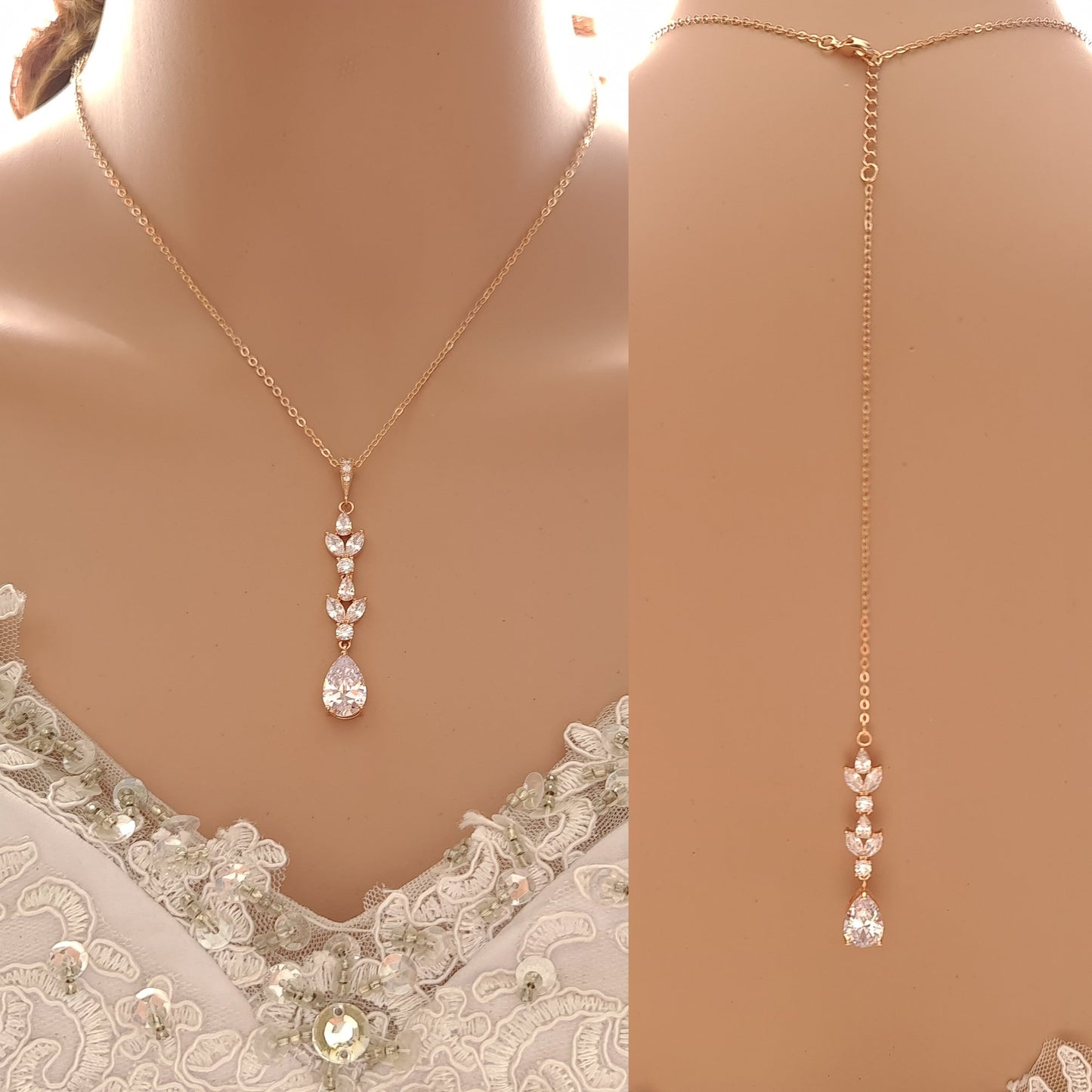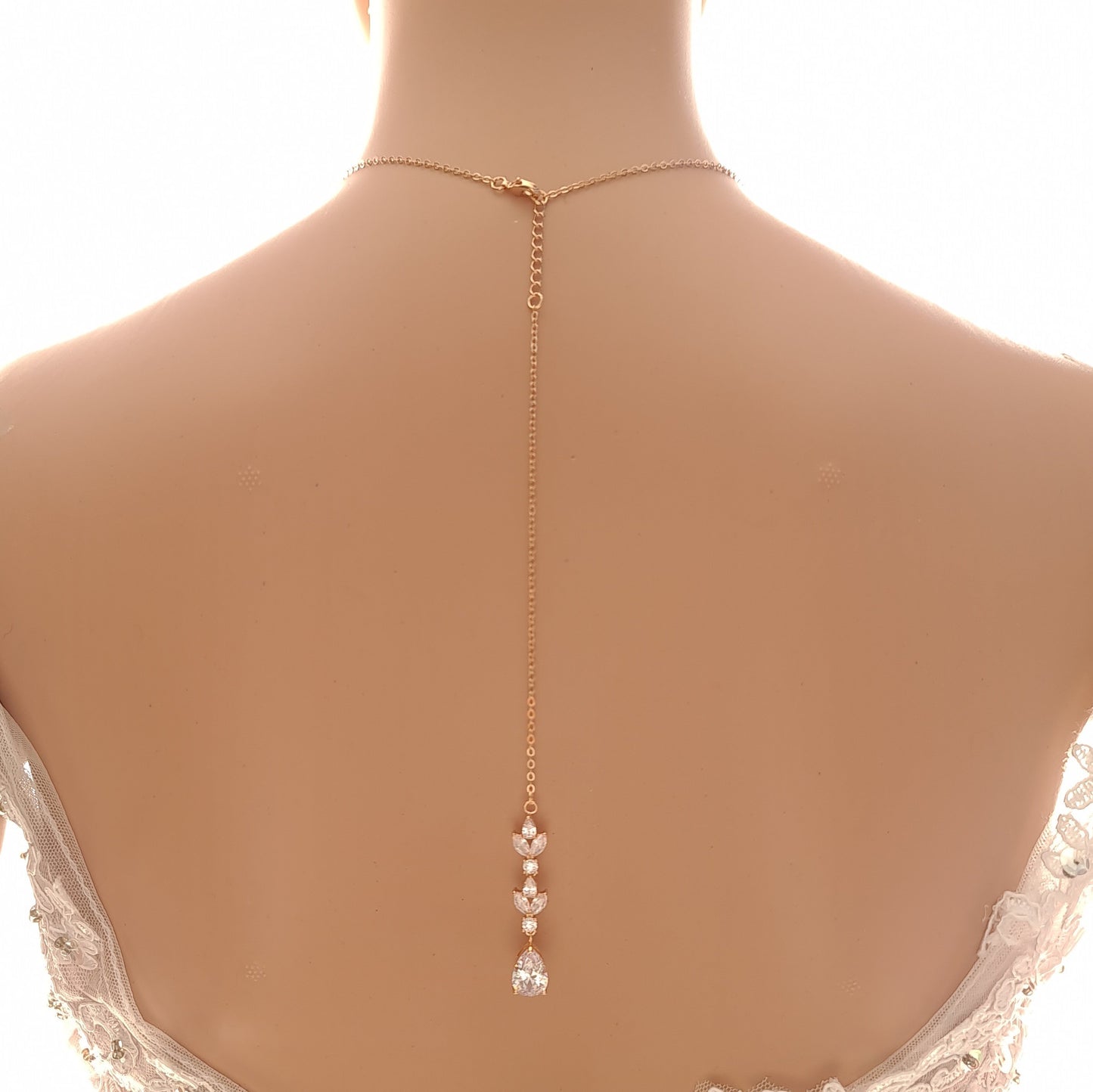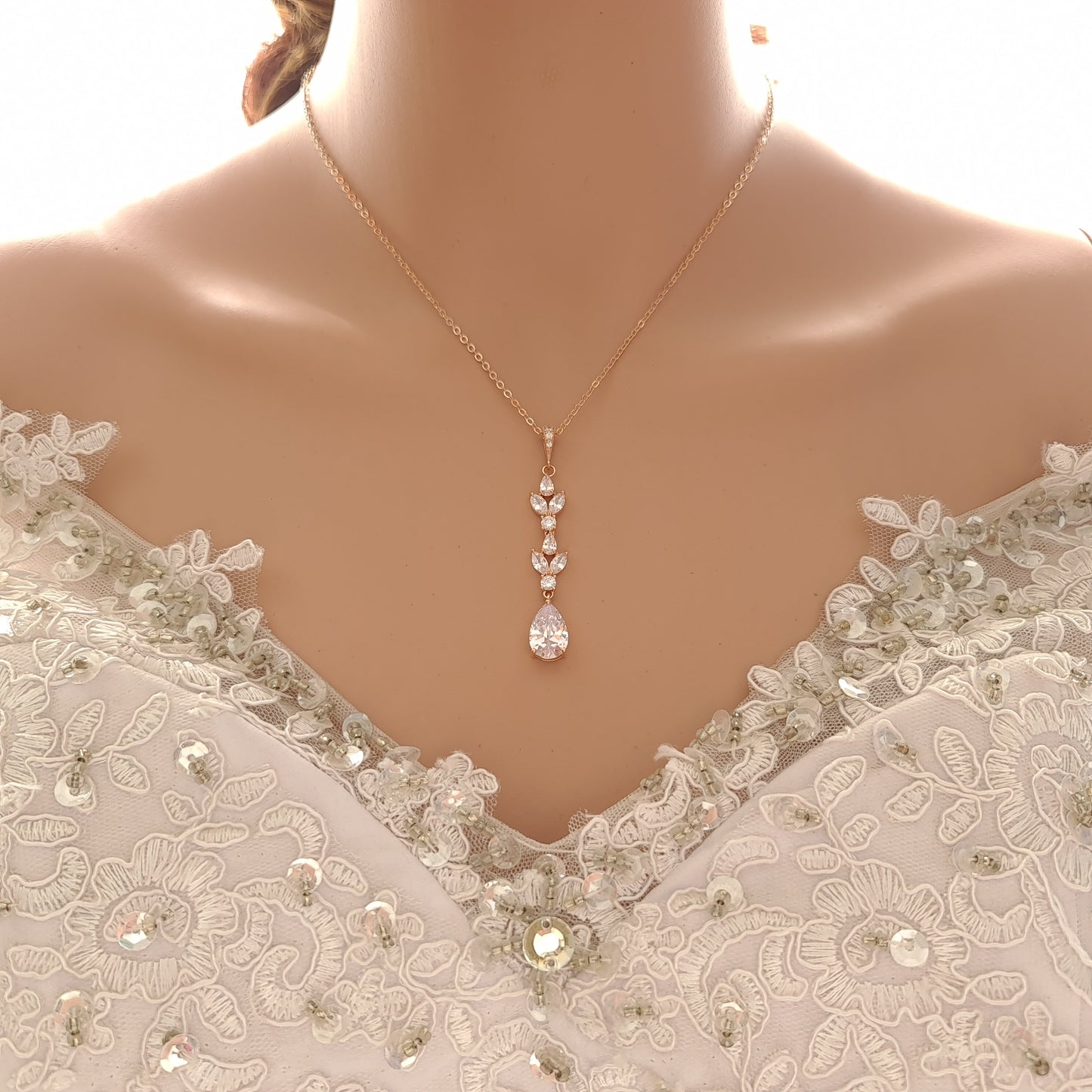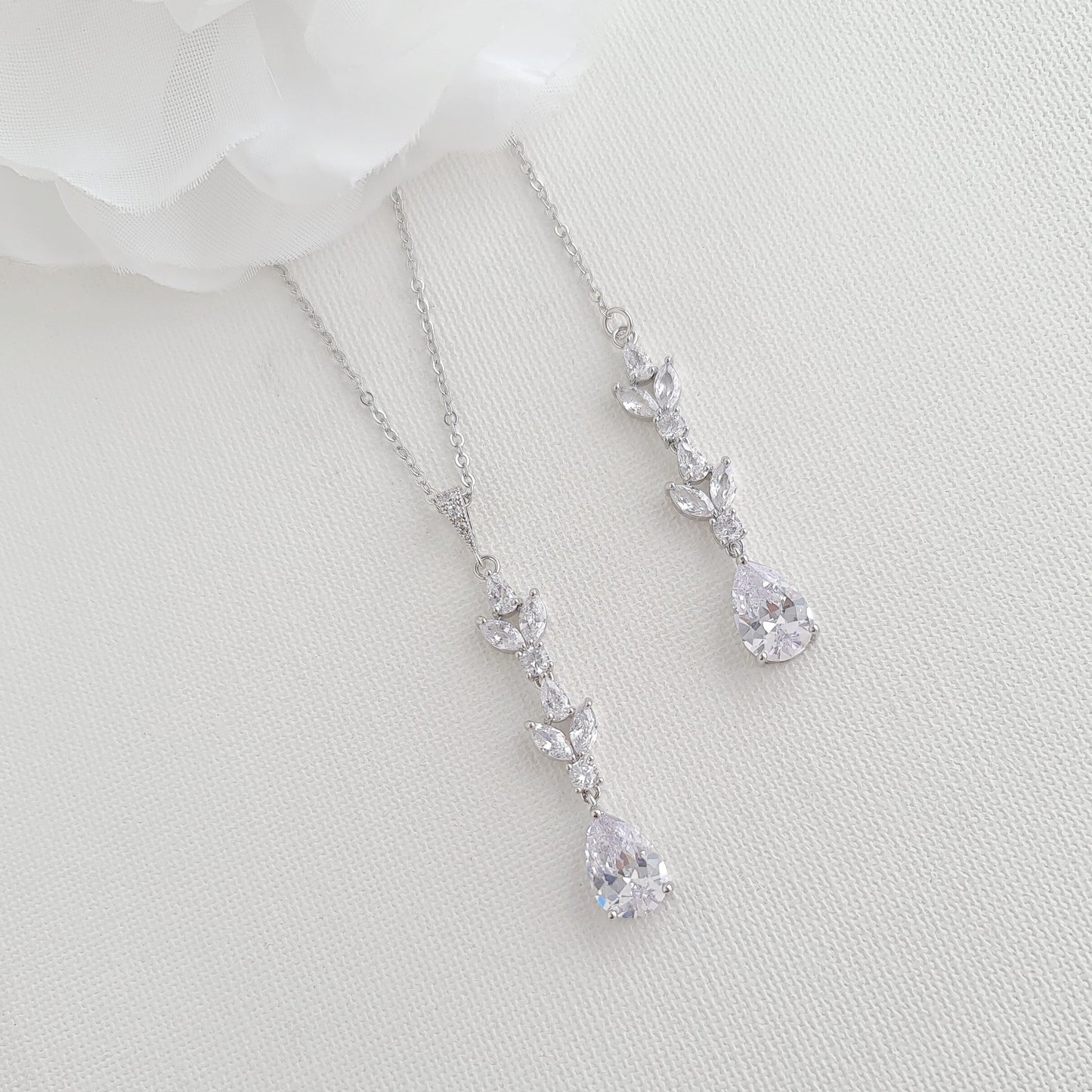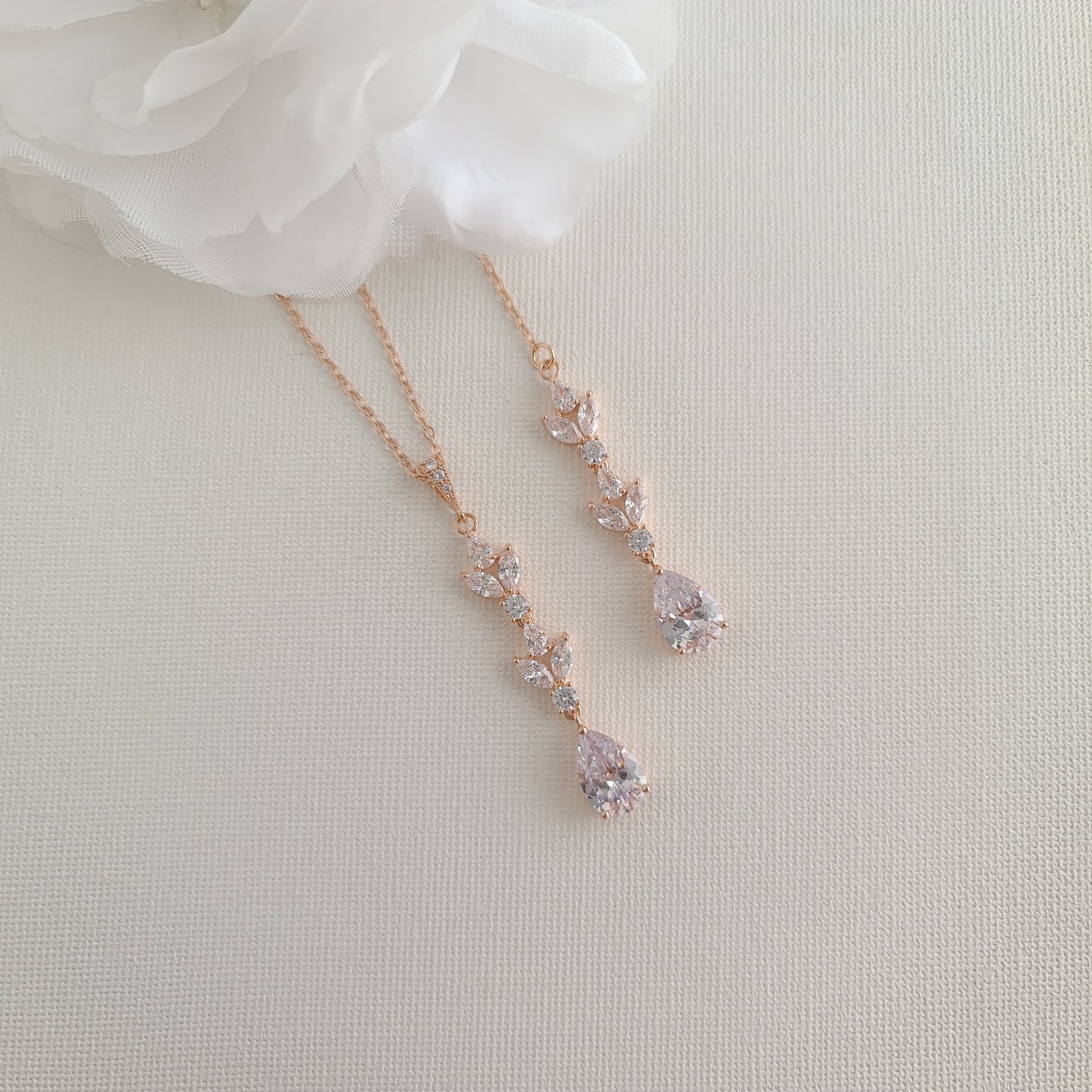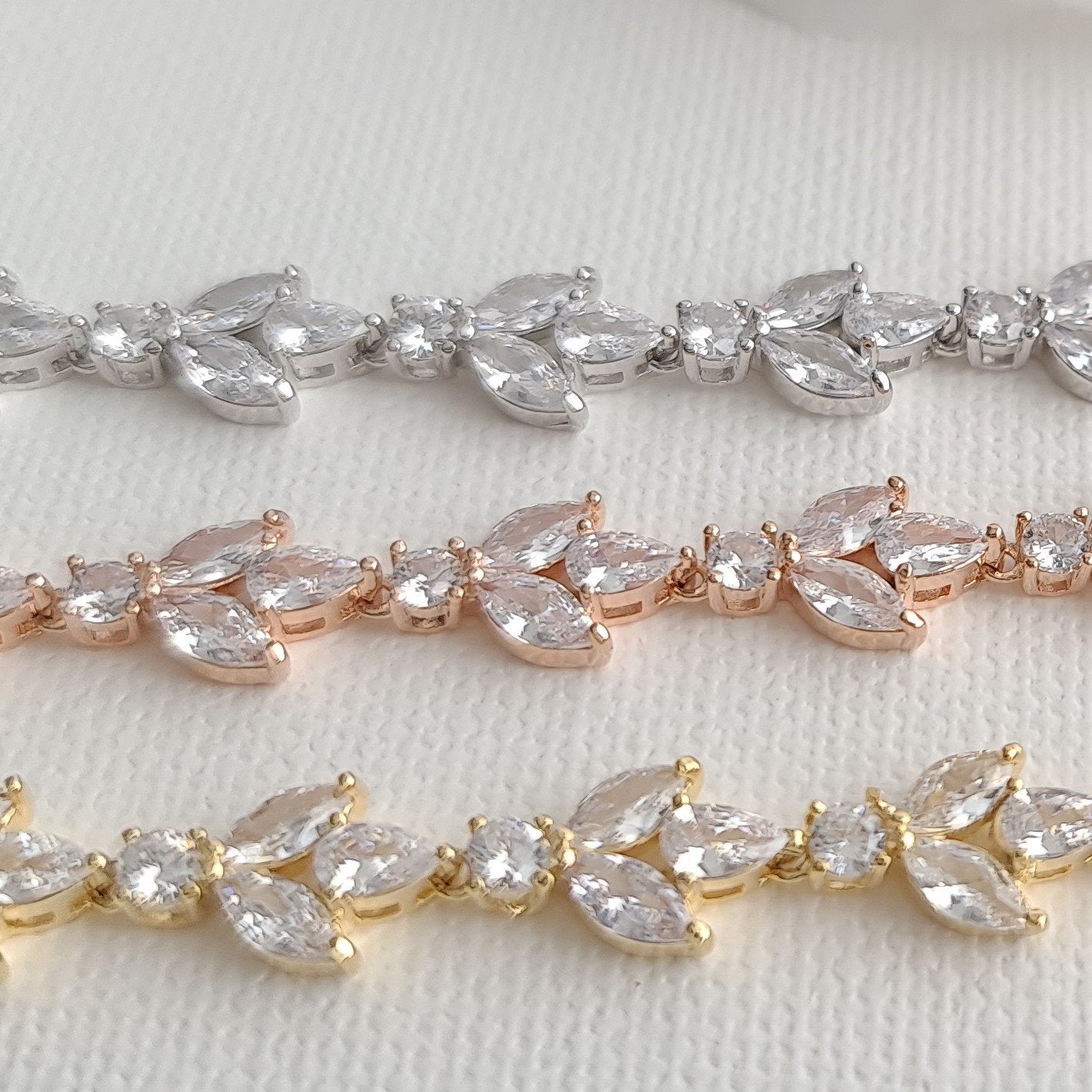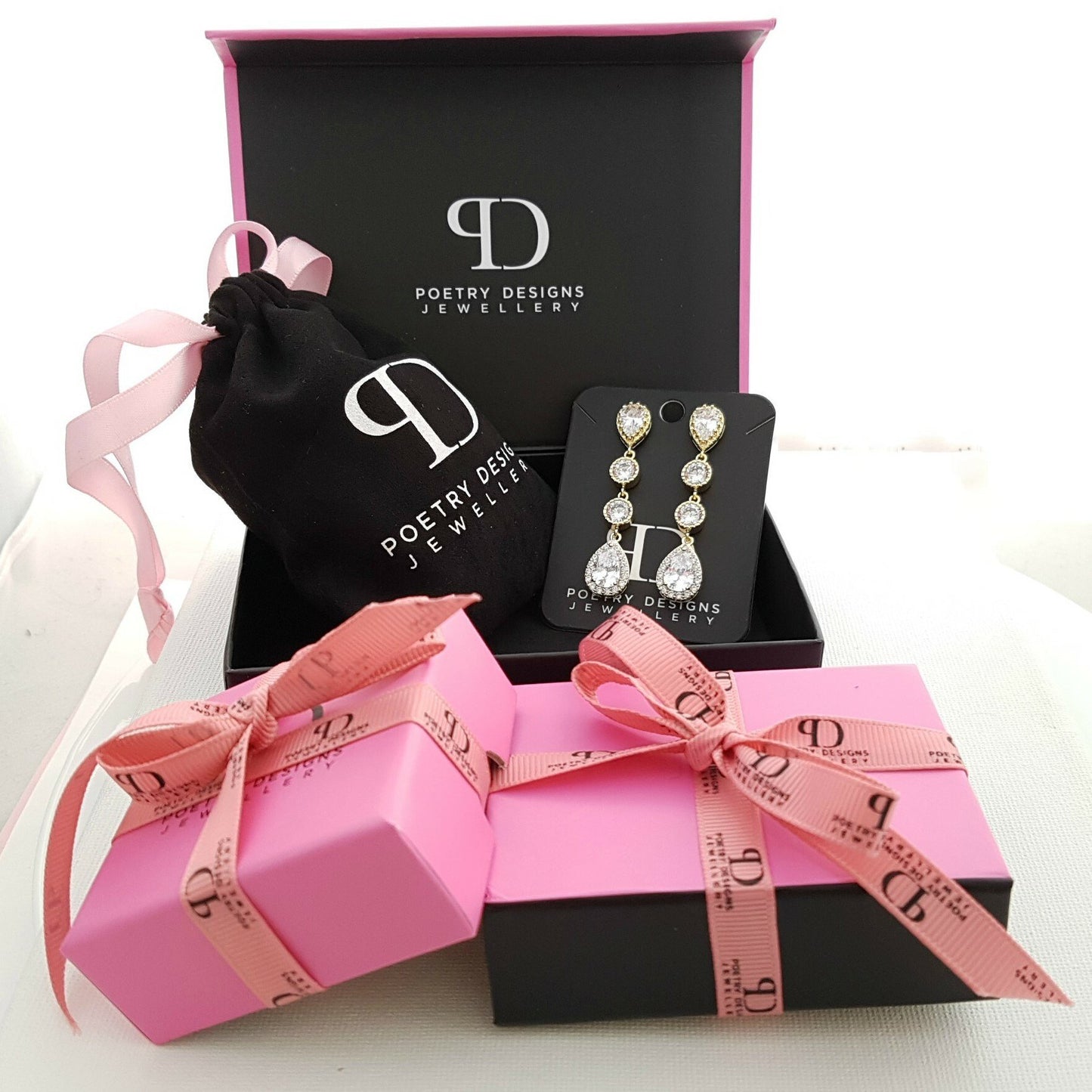 Great Benefits

* No MOQ- Only buy what your customers need.

* Exclusive Wholesale (B2B)

* Easy Ordering

Quality Products

* Quality Jewelry at Affordable Price, * Handpicked & Made to Perfection.

* Choice of metal Color/ Finish & Pearl colors

* Small Customizations where possible.

We Commit & Deliver

* Fast, Secure, Reliable Shipping, We ship worldwide

* Affordable, Profitable, Quality Jewelry

* Best Support, Service, Satisfaction-* We Are Here To Help